My Sunday Best With J.Jill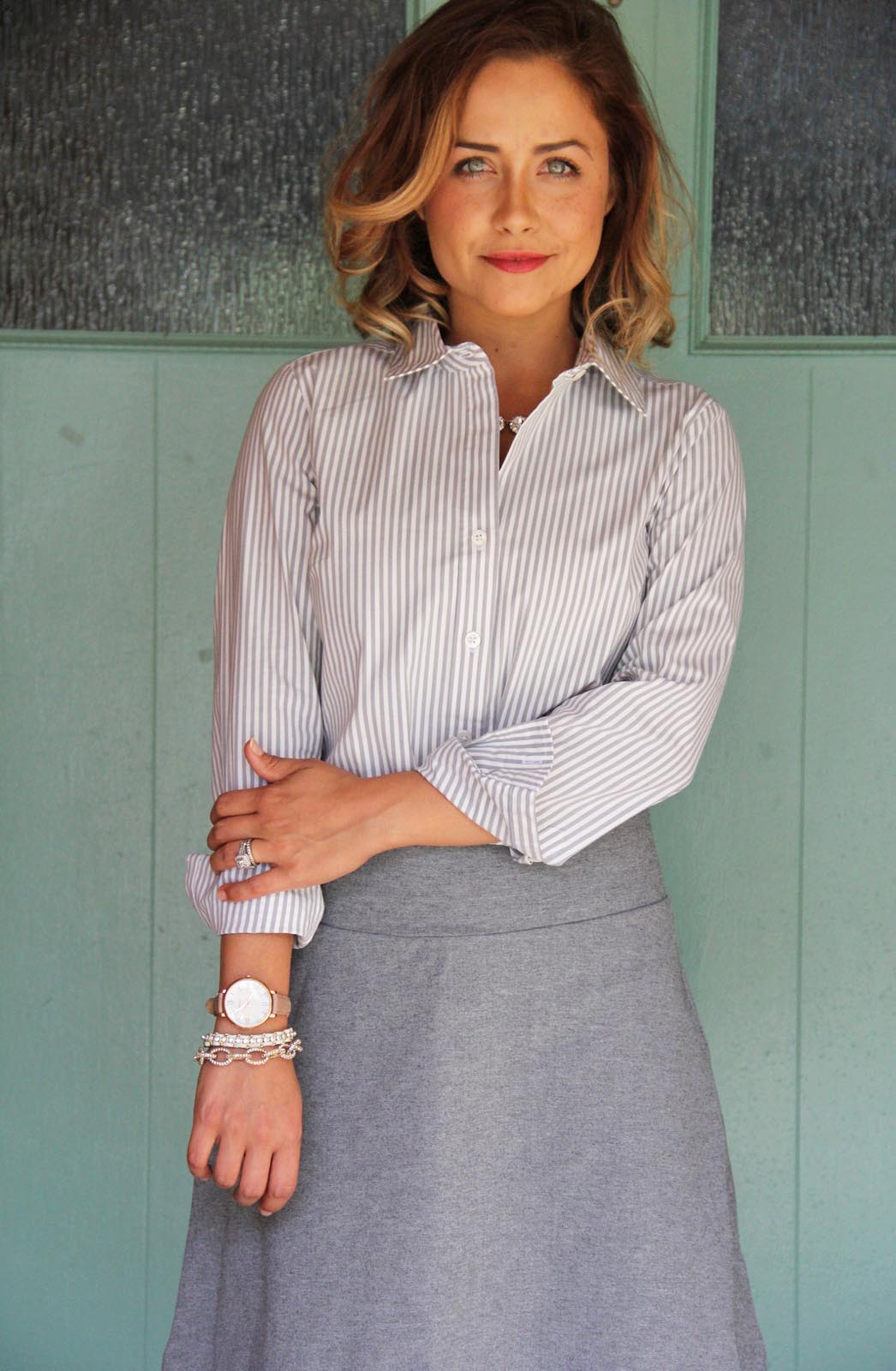 (be sure to scroll to the end of the post for a J.Jill $100 giveaway)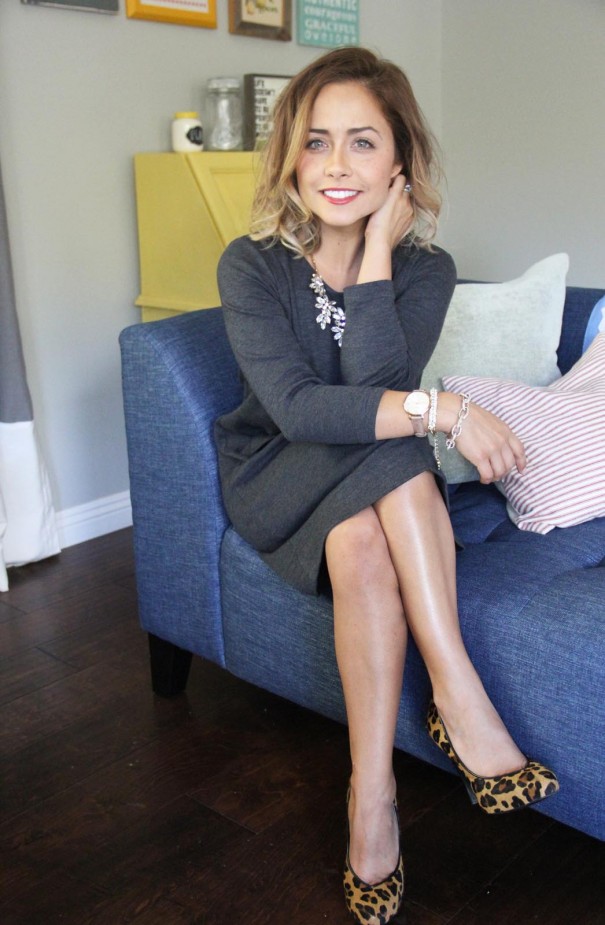 I remember one day over the summer being particularly tough on me.  My heart had cracked open a little bit and I was doing my absolute best to hold everything together.  To appear brave.  To be strong for my boys.  I wouldn't let myself cry. Instead, I cleaned.  Because that's what I do when I'm trying not to cry.  And when I chatted with my mom on the phone, I made sure to tell her just how "fine" I was.
But mom's know better. What I didn't say with words she could hear in my voice–I needed her. We hung up the phone and soon after there was a knock at my door. It was her. We hugged. Then we hugged some more. And then I finally cried. After the last tear fell, she gave me one more squeeze and told me to go take a shower and get ready, she would watch the boys. Even though I had no plans of leaving the house, she promised that if I would just "put myself together" my day would start to go much better.  So I peeled myself out of my paint stained sweats and oversized t-shirt and I got ready–like, really got ready. Mascara too, you guys.
And you know what?
She was right.
I felt better.
I felt like myself again.
I felt encouraged.
And it got me thinking about the role "putting ourselves together" plays in our productivity and confidence level.
Once upon a time (long, long ago), I used to get dressed up for work 5 days a week.  I wore high heals EVERY single day. Skirts, collared shirts, slacks, blazers…nylons even.
And then I became a mom.
Oh how quickly I traded those high heals and dress pants for flip flops and denim.  The space in my closet once filled with tweed and houndstooth and gingham eventually got packed away into a tub out in the garage.  And while I was ever so grateful to be home with my babes (and wearing my favorite hole filled jeans), a part of me missed feeling tailored–dressed up–professional.  I missed feeling the confidence that came along with those blazers and briefcases.
Lucky for me, I have church every Sunday. Which gives me one day a week to dress like the old "tailored Ashley".  And "tailored Ashley" keeps me balanced. But I'm a mom now.  And comfort is vital to my sanity (as I mentioned to y'all in my previous post about my mom uniform).  I'm chasing kids, lugging a diaper bag, wrangling toddlers–all of which require me to be comfortable in my church clothes.  When I had the opportunity to try out the latest J.Jill Ponte collection, I knew it would be the perfect fit for my Sunday wardrobe.  Here's a quick bit about what J.Jill has to say about their fabulous new collection:
Ponte Features and Benefits:
Rayon-blended fabric creates durability in addition to flexibility and softness
Ponte is machine washable
The unique fabric resists wrinkles and creases, making ponte extremely travel friendly
Our ponte knit bottoms feature wide elastic waistbands with a clean finish for a smooth fit around the waist and a refined appearance
The weight, drape and finish of our ponte collection lends a more dressed-up feel to any outfit
Together, the new lightweight fabric mixture of rayon, nylon, and spandex invents great coverage and fit while also creating drape and movement.
I wholeheartedly second everything stated above!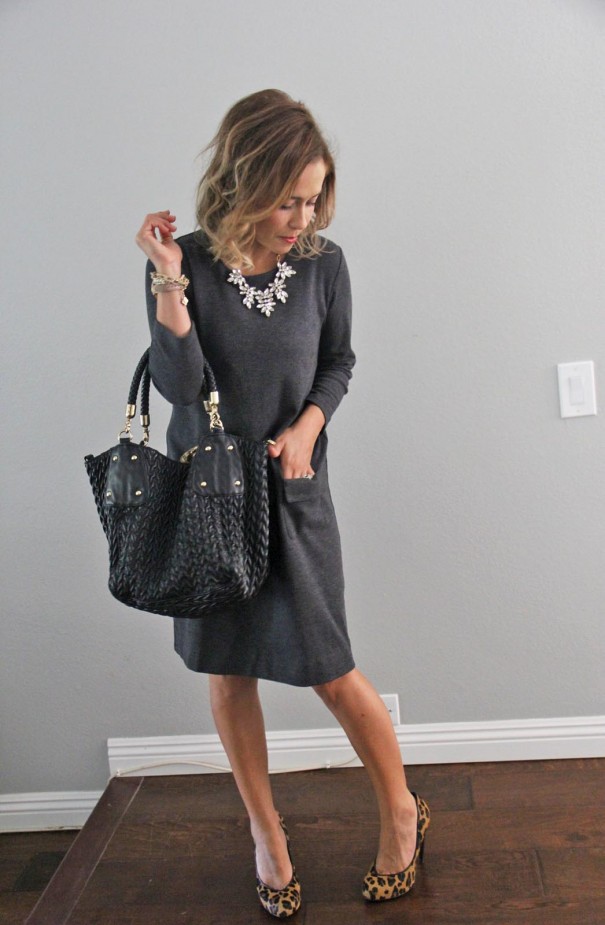 Here's what I grabbed from the Ponte Collection: The Ponte Knit with pockets (size XSP). The Ponte Knit Houndstooth Cropped Top (size XSP). The Ponte Knit A-line Skirt in Heather Gray (size XSP).  The Perfect Striped Shirt in Pewter (size XSP). Each of these pieces is so incredibly versatile and classic.  Dress them up, dress them down.  Mix in some patterns and color. There are so many options.  These are a few of the ways I styled my pieces: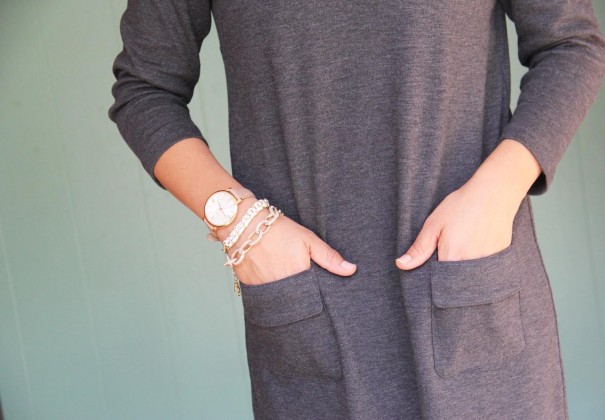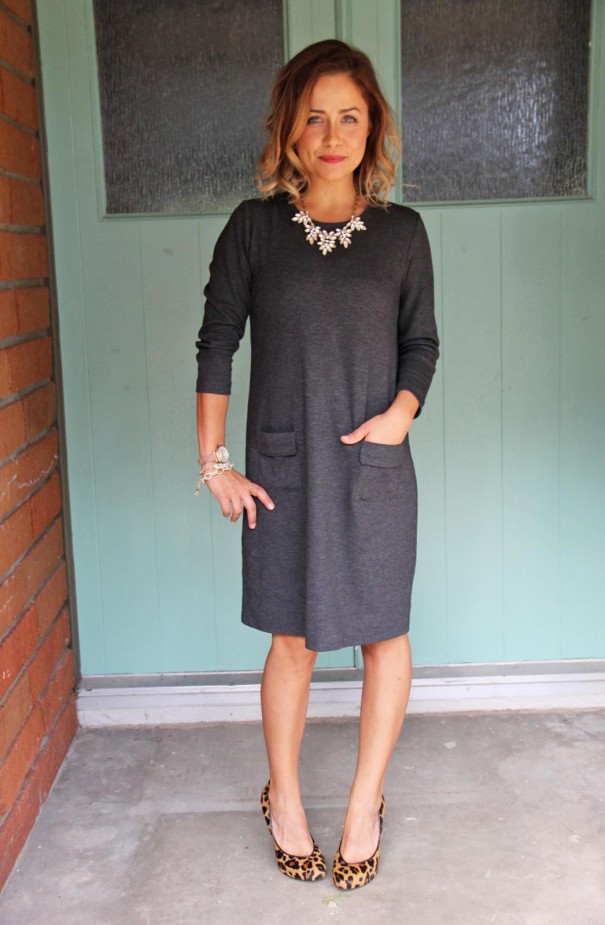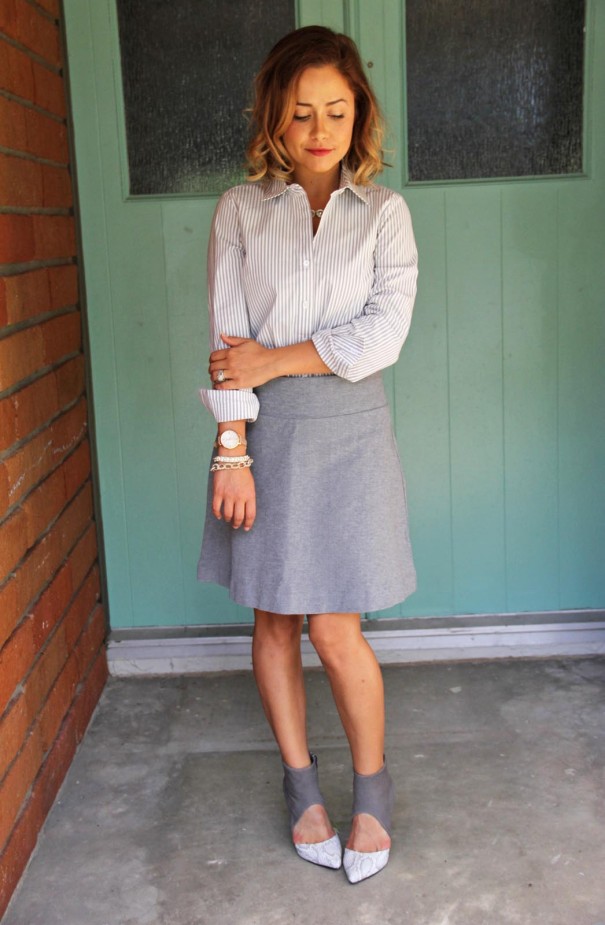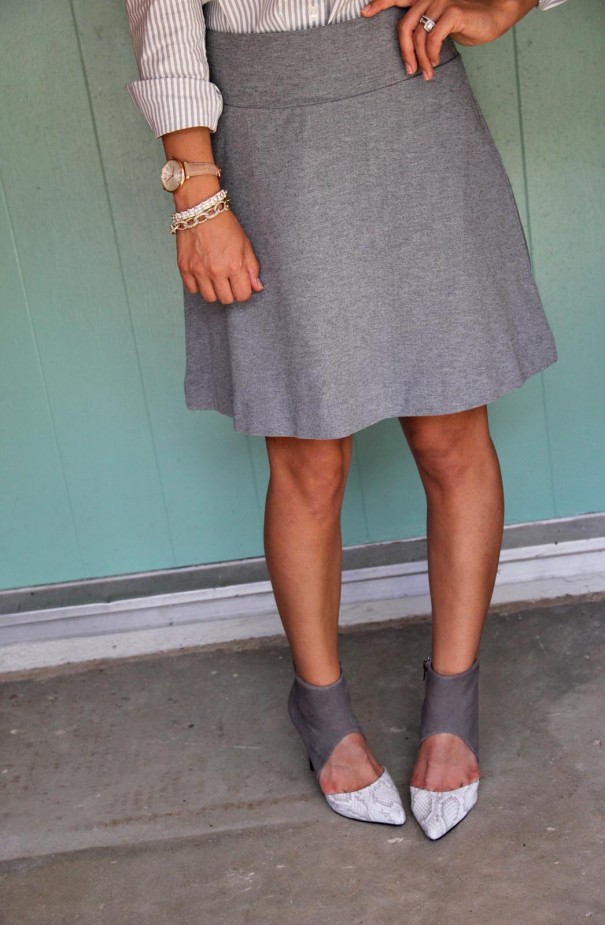 Say hello to the most comfortable skirt of ALL time! No zipper, just a loose/stretchy waist band.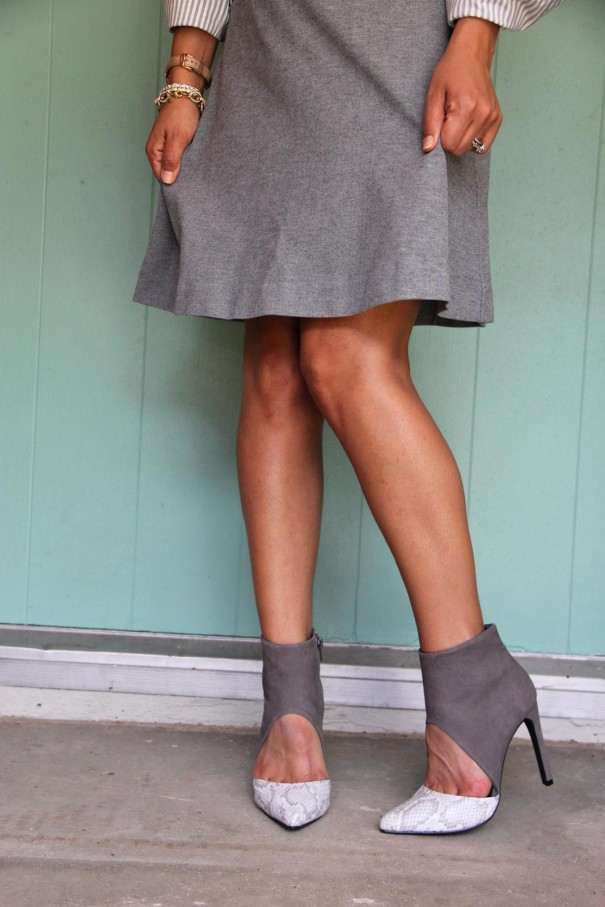 Shoes found here.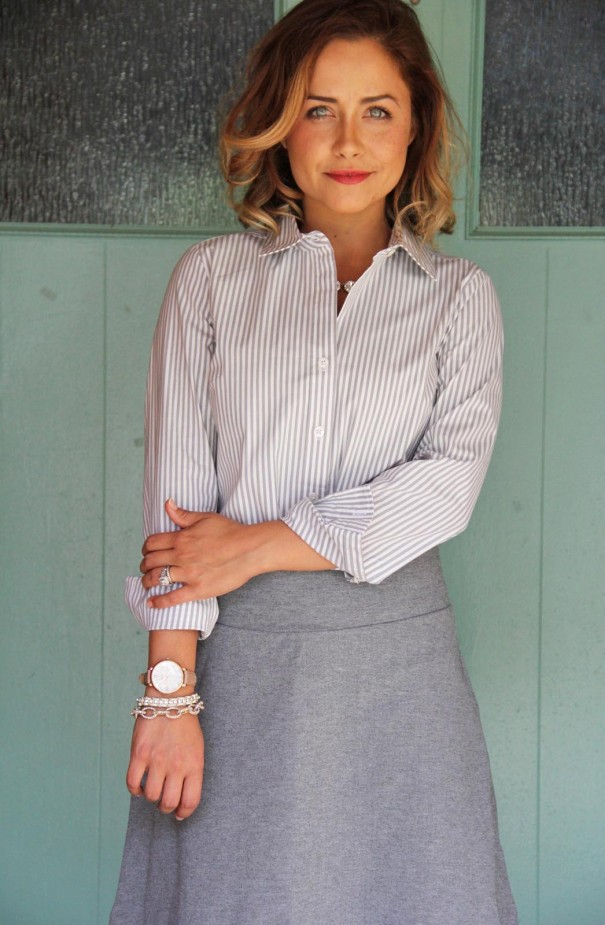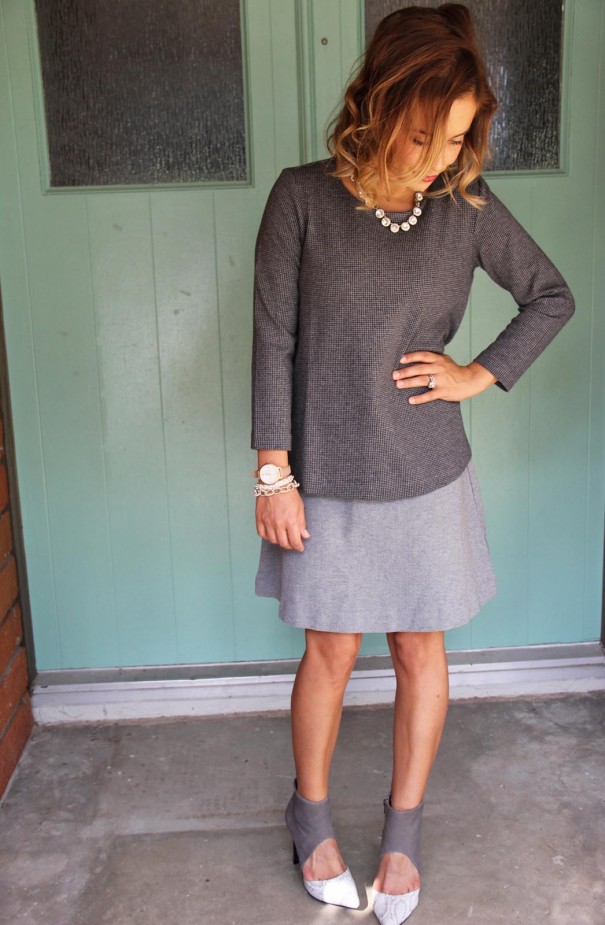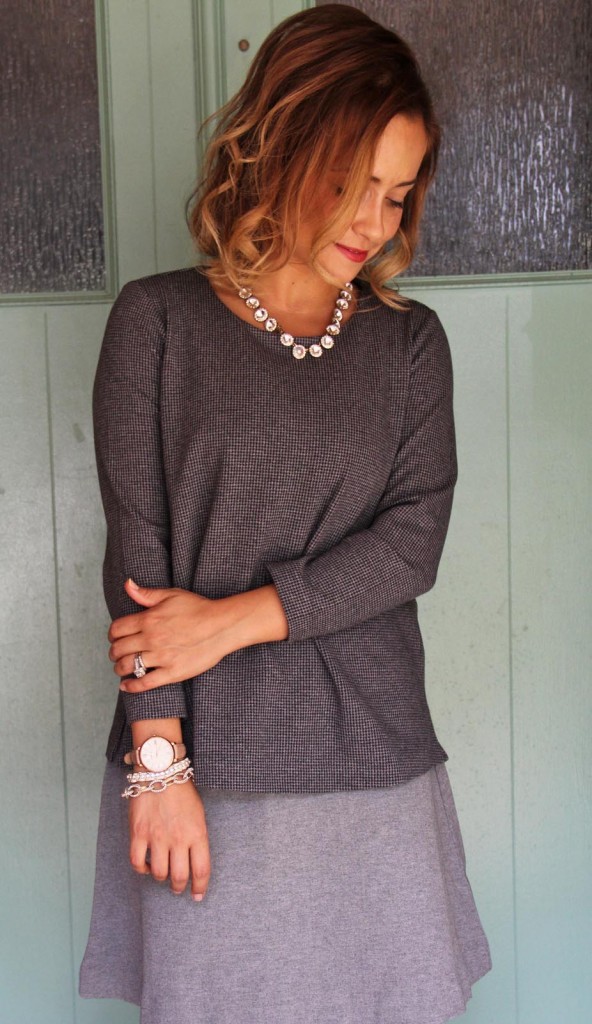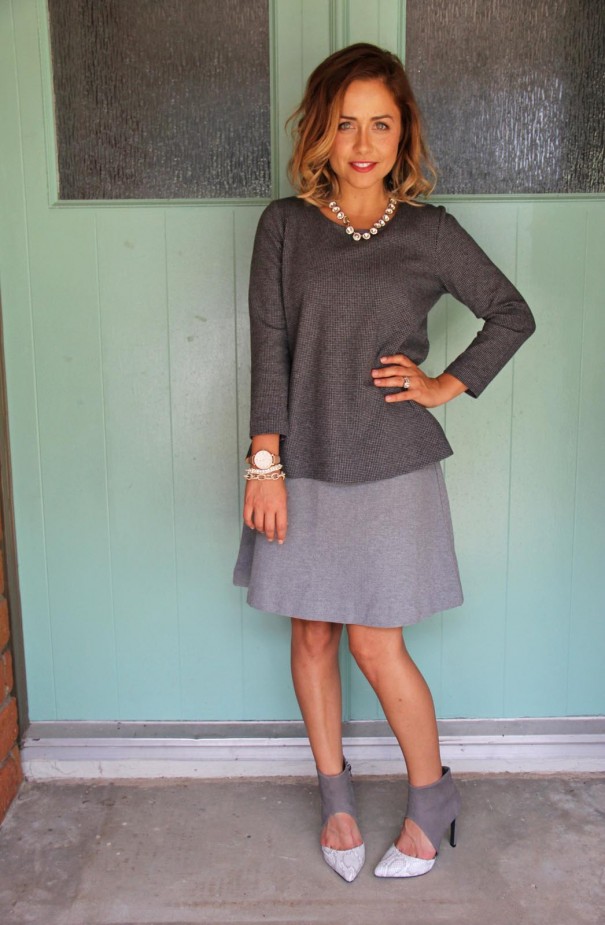 I love that this houndstooth cropped top is also the perfect date night sweater to throw over any outfit (see below):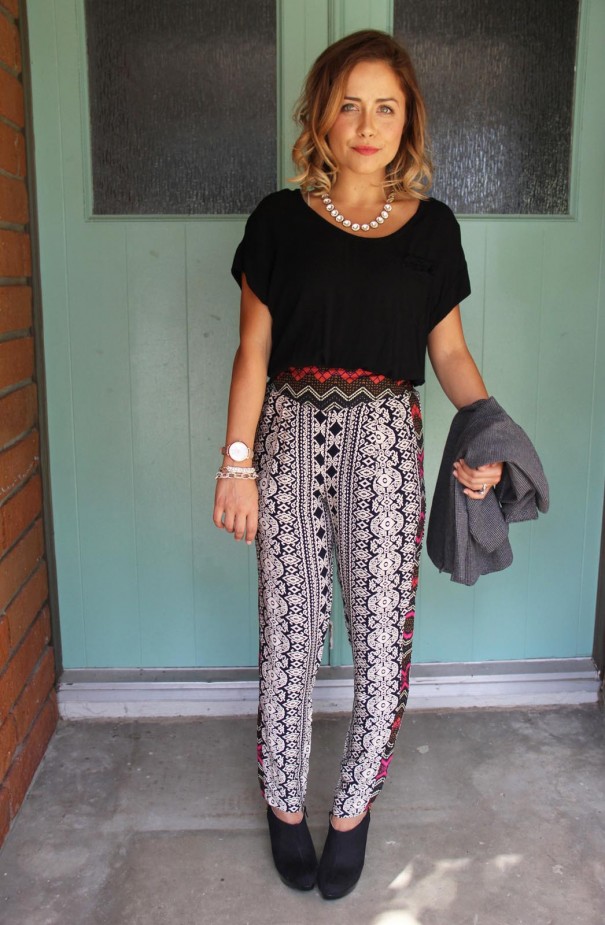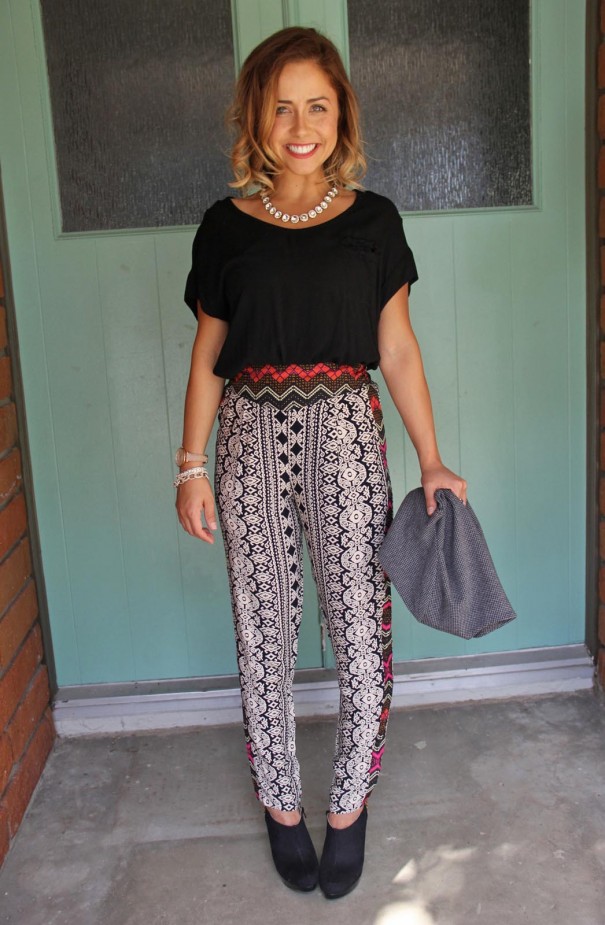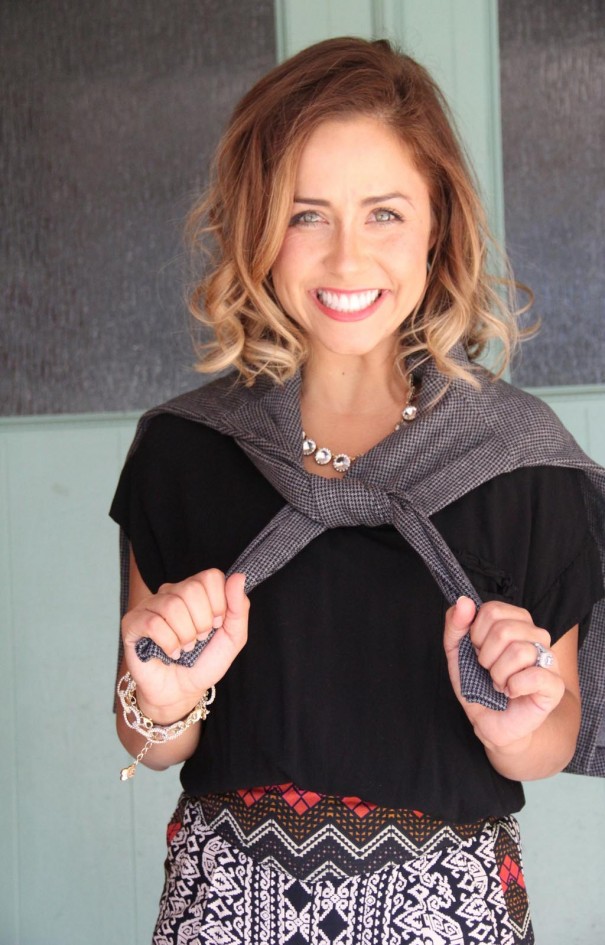 You can find J.Jill on facebook, IG, twitter and pinterest too. GIVEAWAY & COUPON CODE Leave a comment telling me what your favorite Fall look is and be entered for a chance to win $100 J.Jill gift card. Also, be sure to take advantage of this limited time discount code for 30% OFF all full-priced items. code: PONTE2. Code is valid through November 5, 2014
Sweepstakes Rules:
No duplicate comments.
You may receive (2) total entries by selecting from the following entry methods:
1. Leave a comment in response to the sweepstakes prompt on this post
2. Tweet (public message) about this promotion; including exactly the following unique term in your tweet message: "#SweepstakesEntry"; and leave the URL to that tweet in a comment on this post
3. Blog about this promotion, including a disclosure that you are receiving a sweepstakes entry in exchange for writing the blog post, and leave the URL to that post in a comment on this post
4. For those with no Twitter or blog, read the official rules to learn about an alternate form of entry.
This giveaway is open to US Residents age 18 or older. Winners will be selected via random draw, and will be notified by e-mail. The notification email will come directly from BlogHer via the [email protected] email address. You will have 72 hours to respond; otherwise a new winner will be selected.
The Official Rules are available here.
This sweepstakes runs from 9/15/2014-10/13/2014.
Be sure to visit the J.Jill brand page on BlogHer.com where you can read other bloggers' posts!