DIY Honeycomb Dish Towel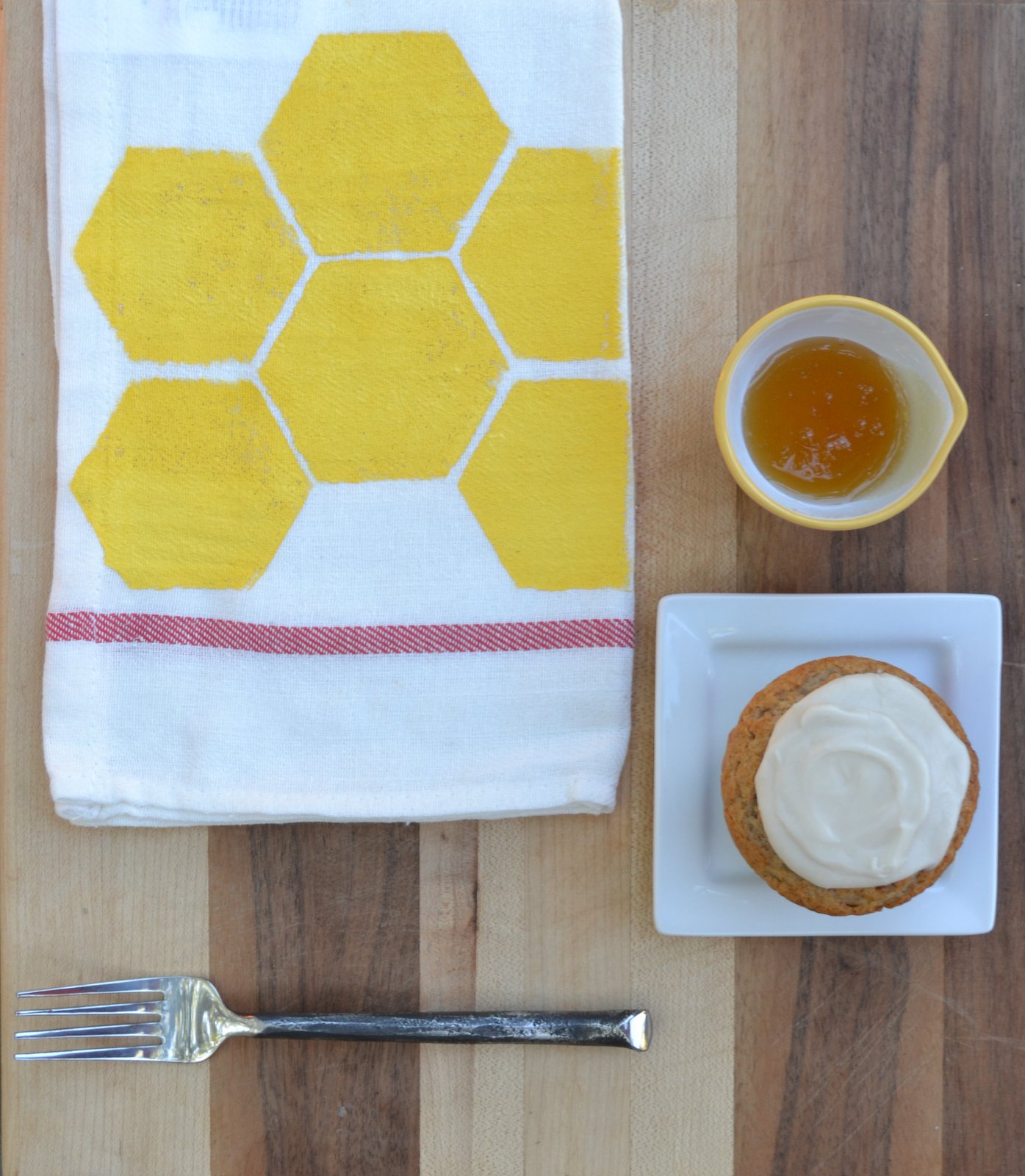 It's that time again! Welcome to the blog hop featuring 10 of our favorite creative bloggers. This month's theme is all things HONEYCOMB. There are so many fun projects to choose from- recipes, decor, Halloween related and more! We'd love for you to pin the collage below, check out my Honeycomb Dish Cloth Project and then go see all the other fabulous projects created by some of our friends. Make sure to come back on the 10th each month for more.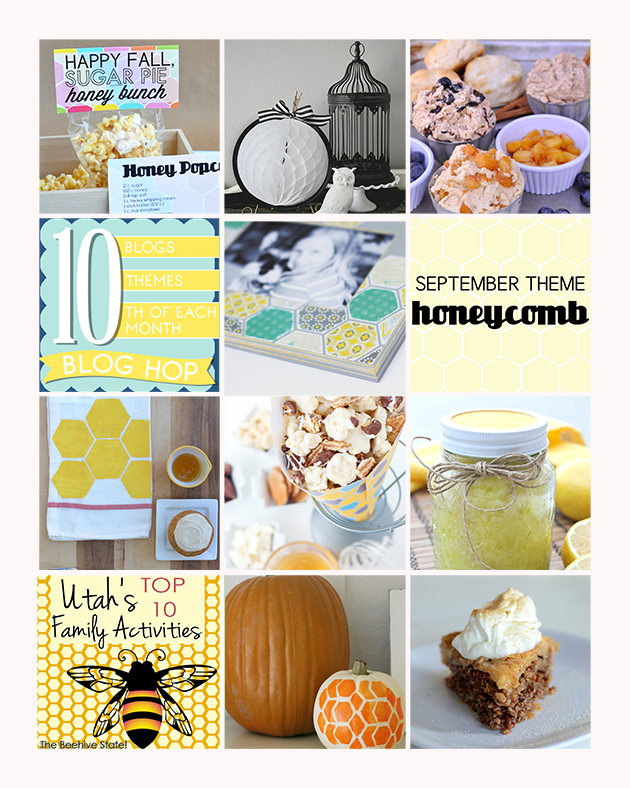 To see each fantastic HONEYCOMB project up close, join the Blog Hop!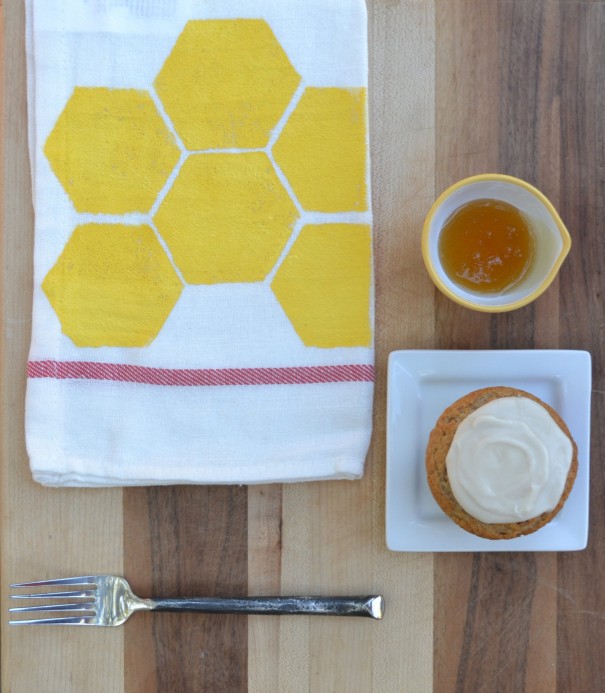 This is just about the quickest and most simple craft ever–my favorite kind of project. And the perfect way to add a little flair to an ordinary dish towel. It's not perfect and I like it that way 😉
Materials:
A simple dish towel. I bought this one from Ikea for super cheap.
Fabric paint or acrylic paint combined with a textile medium (also found on the paint aisle).
Sponge paint brush.
Thick cardstock to make a honeycomb stencil.
Craft cutter such as a Silhouette.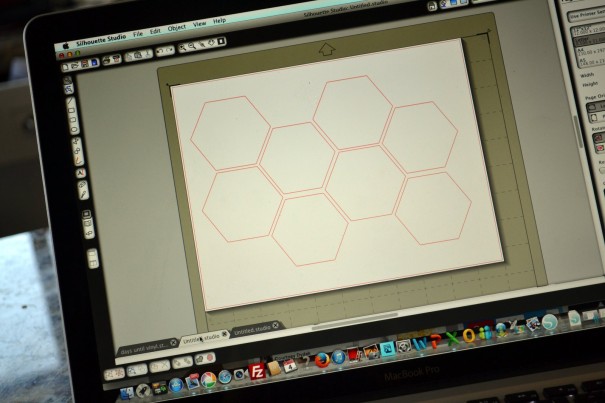 I used my Silhouette to cut out a Honeycomb stencil with cardstock.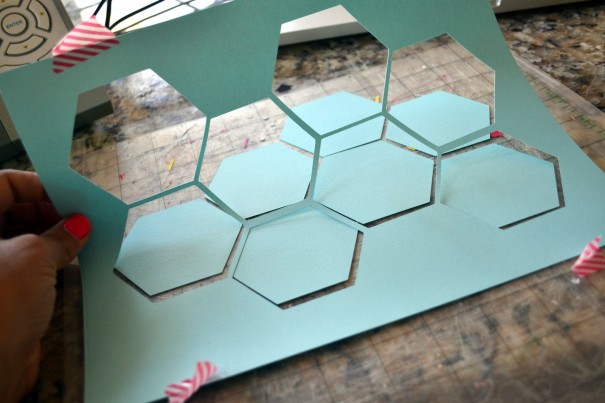 I used washi tape to secure the stencil in place. Painters tape would also work well.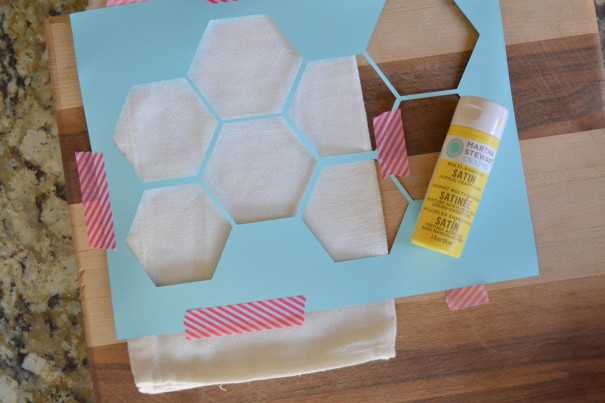 I was out of sponge paint brushes so I actually put paint on a paper towel and dabbed it onto the dish towel.  Because the stencil had such thin lines I had to be very carfeul to work slowly and hold down the skinny pieces with my hand as I painted.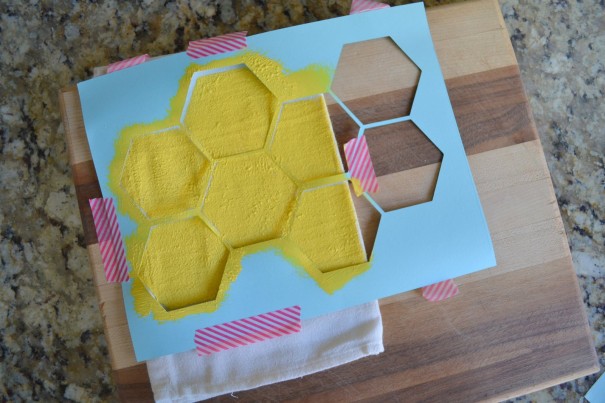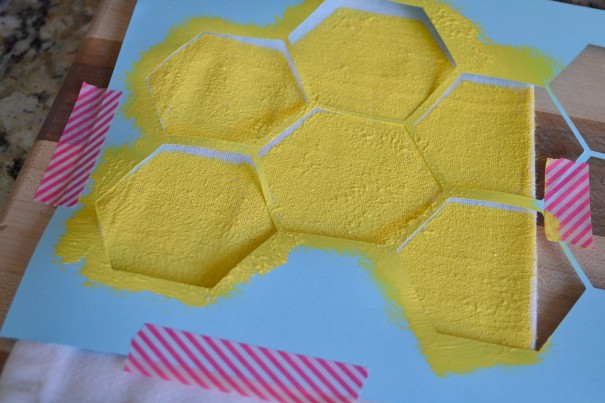 Then I lifted the stencil carefully and allowed the paint to dry. That was it. I would love to make a set of these in a bunch of different colors. I think it would make a fun house warming gift.