What's In My Kid Free Bag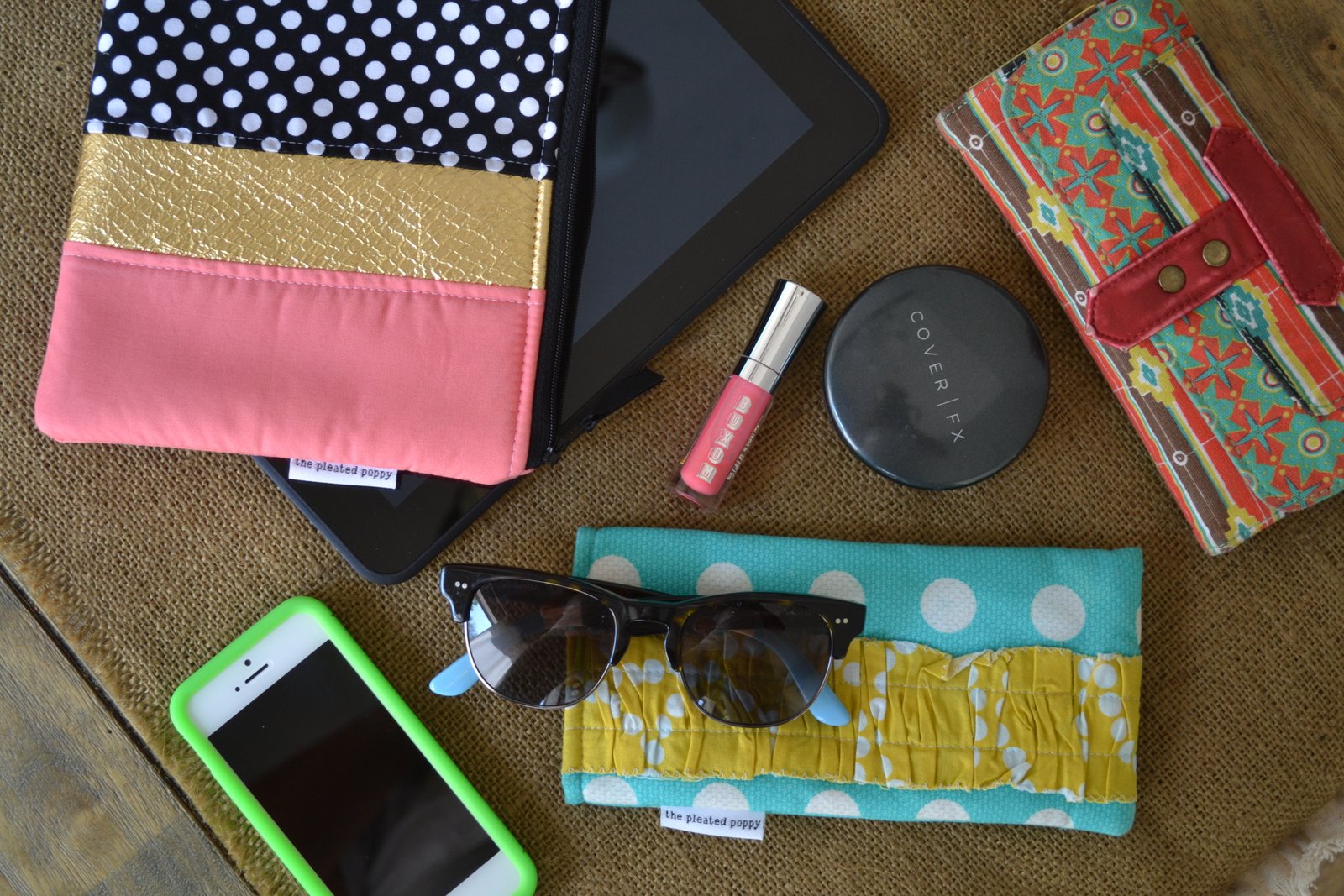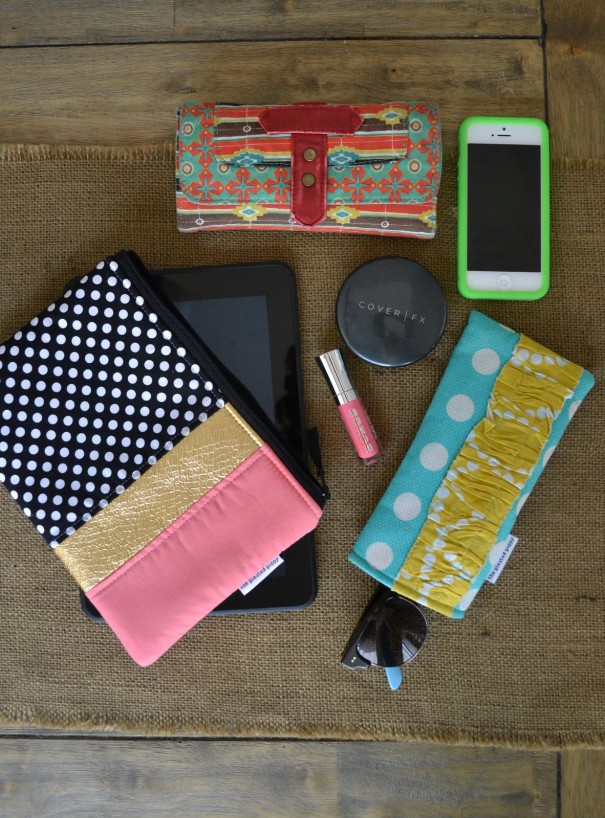 On the rare occasion that I go out-and-about without the two boys in tow, I get almost giddy at the chance to put together a purse not filled with diapers, action figures and smashed gold fish crackers. I carefully select only the essentials so I can be sure to use a purse NOT the size of a weekend getaway bag. The other day Ben sent me out to recharge with an hour of alone time. I'm working hard to no longer associate "alone time" with "shopping time", so I decided I would head out to Barnes & Noble to read a book on my tablet. Cold drink. Good book. Small purse. Silence. It was heaven. And here's what I brought with me:
The essentials.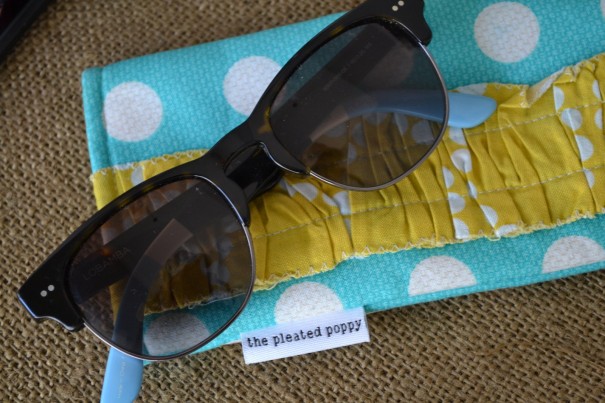 My favorite sunglasses I've yet to own. And I just love that they are part of the TOMS one-for-one campaign. For every pair purchased, TOMS will provide a child with a necessary procedure to correct their vision.  Sunglasses by TOMS. Ruffle sunnies case from one of my favs, The Pleated Poppy.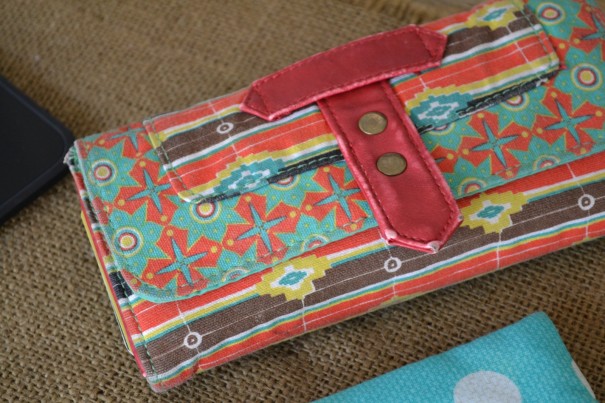 I'm not a fancy wallet kind of gal. Well I guess I could be, I've just never tried. Instead I tend to gravitate towards the wallets under $15 at Target.  Mossimo Wallet from Target.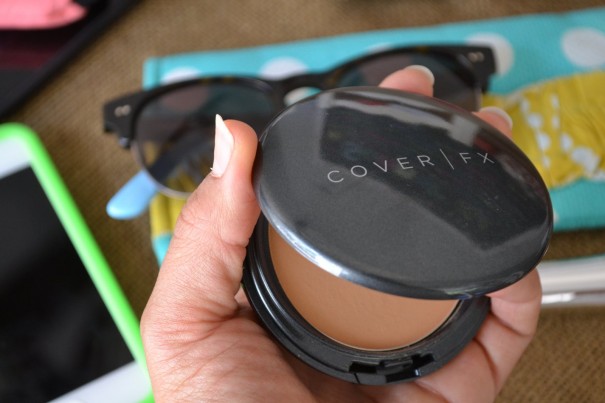 For whatever reason, gone are the days when I could walk out the door with nothing but lip smacker on. Because for some reason my face has gone into full teenage acne mode since delivering Sawyer a year ago. I can't escape it. Any tips? And because of said acne, I leave the house with my this compact. Color FX Mineral Foundation from Sephora.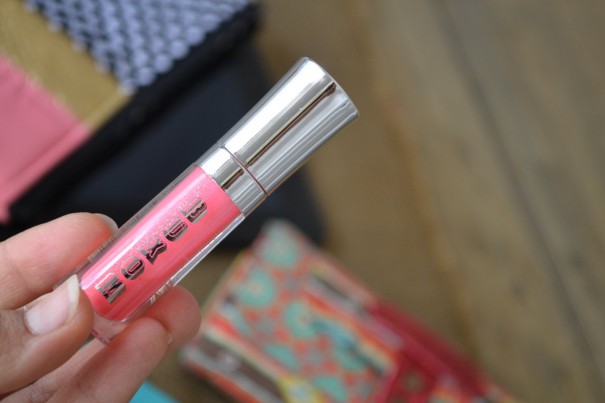 I got this lip gloss for free from Spehora by cashing in my member points. Ummm, holy cow, I'm in love. It's positively my favorite lip gloss, and I'm sort of a lip gloss junky. Buxom Lip Polish from Sephora.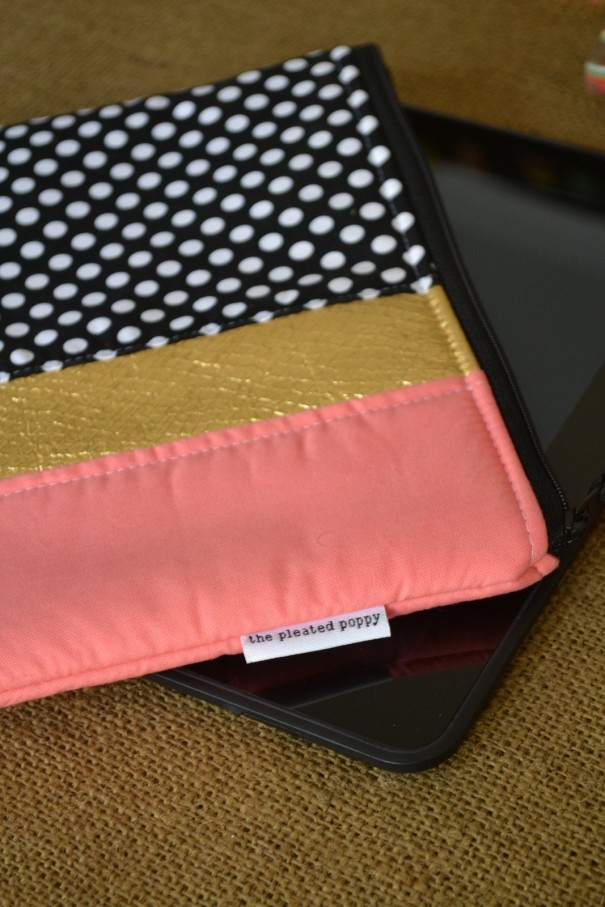 I was sure to bring my tablet with me for my alone time. I'm still learning how to read books without actual pages.
E-Reader case from The Pleated Poppy.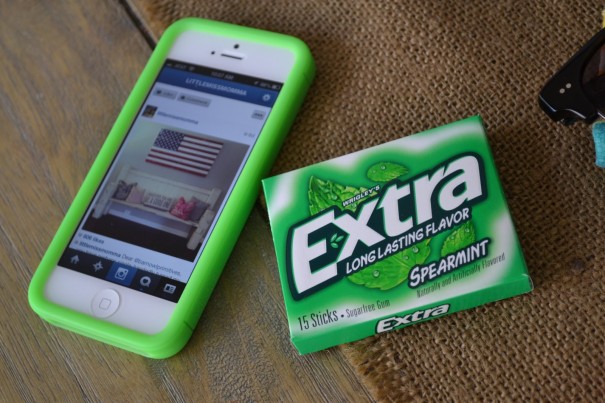 Of course, my phone AND my favorite "clueless" gum. I've been calling the Extra Spearmint gum "Clueless" gum since the 7th grade when Clueless was my favorite movie, and Megan, Heather, Amanda, Kristen and I would walk around campus chomping our neon green gum just like Cher from the movie. We thought we were the coolest–oh boy! I still chew this gum today, only with a lot less swagger.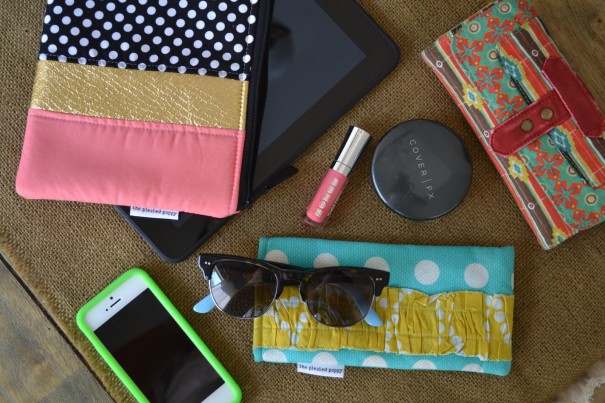 And that's it. Like I said, I try really hard to bring the bare minimum when I get some me time.  What are your essentials? And, any suggestions on this hormonal "bad skin" phase?