DIY Painted Cinder Block Planters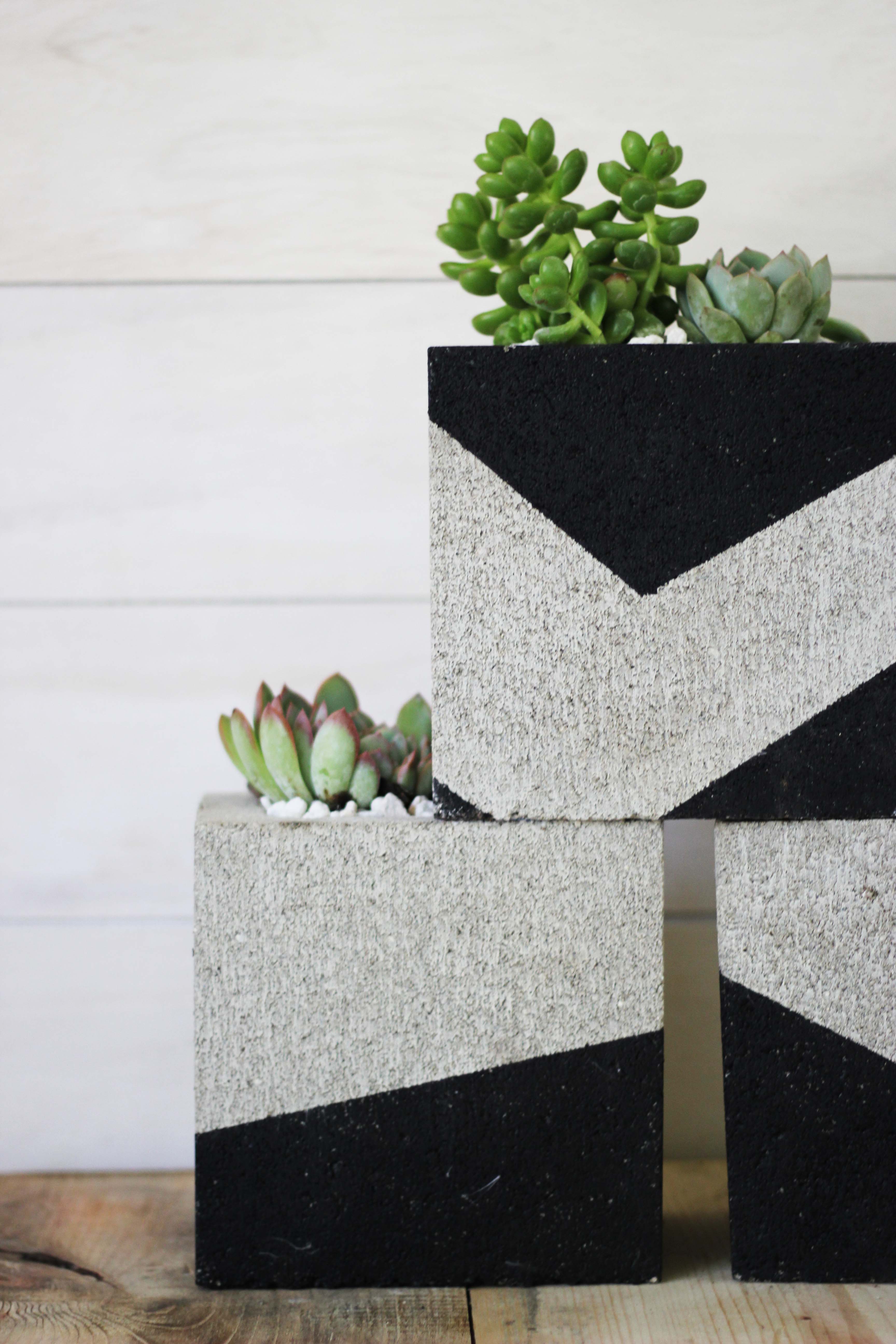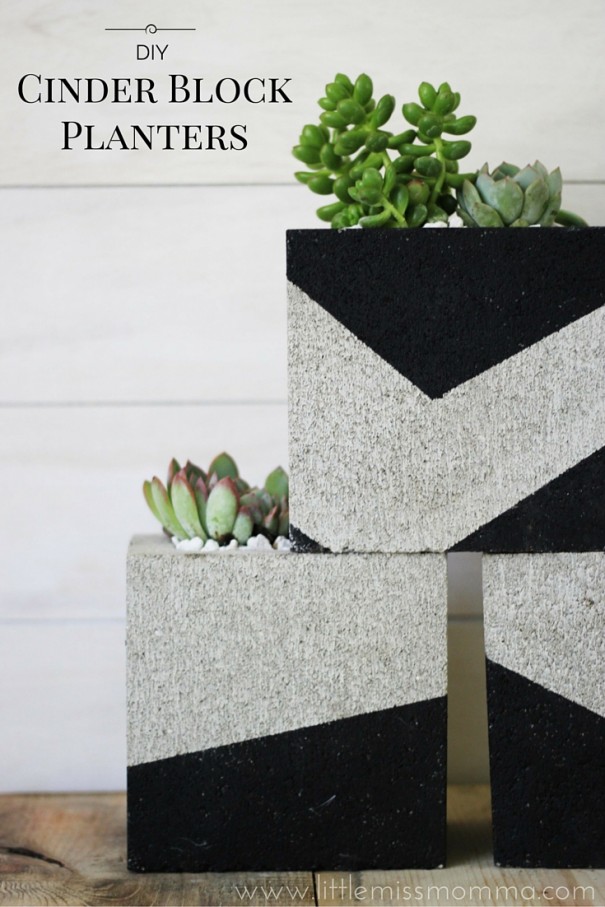 I had the idea for this project a few months ago when I was working on a baby shower for a dear friend.  She's not the ruffles and bows type of girl so I knew I needed to find a style of decor that would be more "modern".  I knew I wanted cacti and succulents in place of flowers and I knew we needed centerpieces.  But when I got to the hardware store I was blown away that every pot I wanted was over $20!  By the time I bought succulents and the pots each centerpiece would cost over $50–and that just wasn't in the budget.  When I stumbled on the hardscape isle, the cinder blocks jumped out at me. They had clean lines, a neutral color and a spot right in the middle for planting flowers–oh, and they were only 99 cents each!  I loaded up my cart.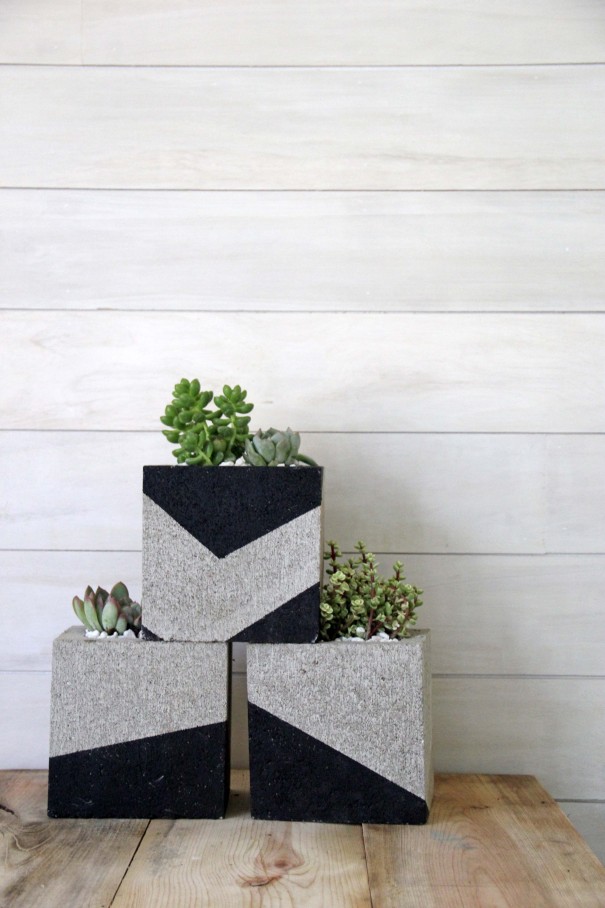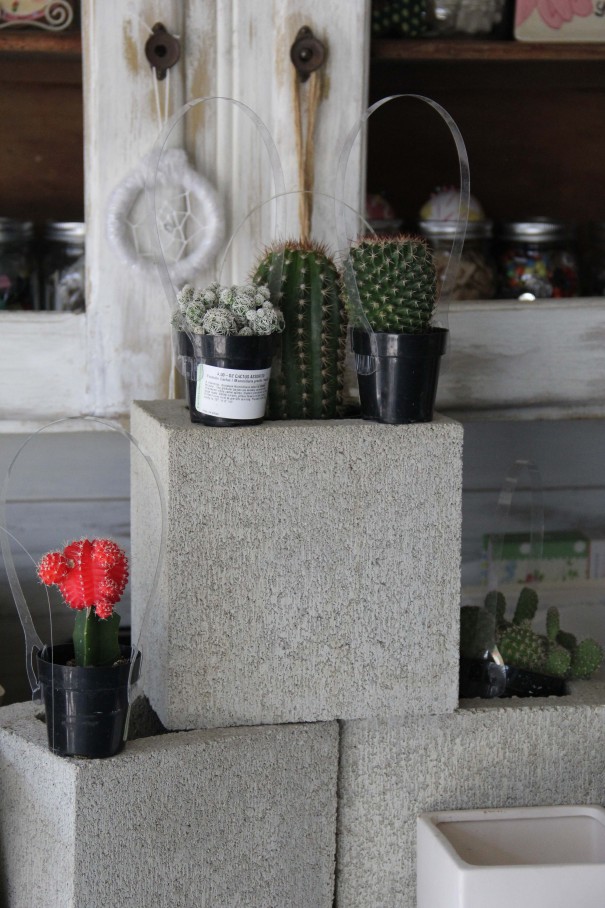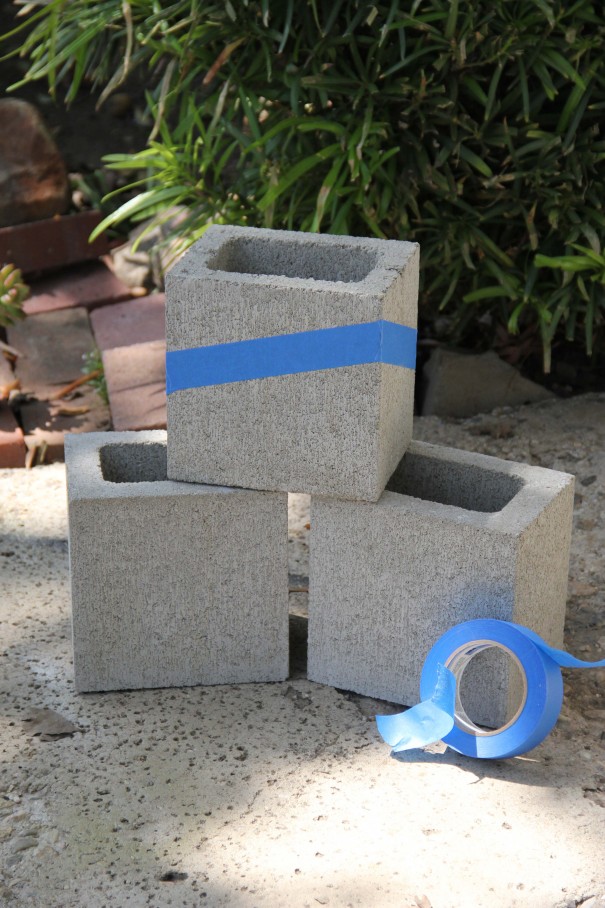 I used painters tape to outline where I wanted my color blocking.  Then I used a paintbrush and good ol' acrylic paint.  It took a couple coats because of the porous cement.  I made gold ones and then a few weeks later I tried out some black ones.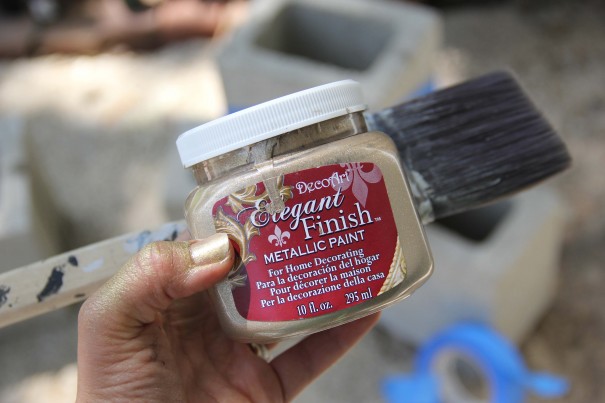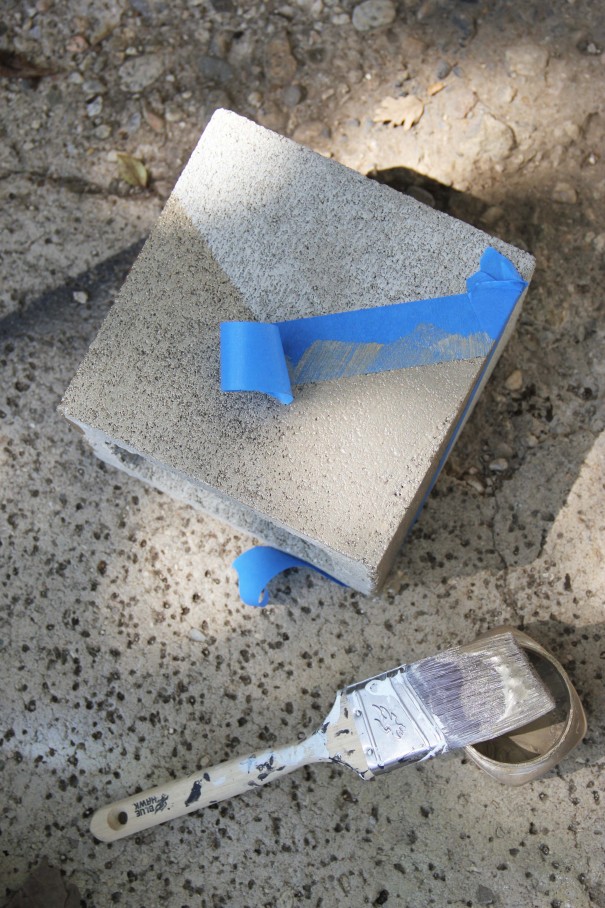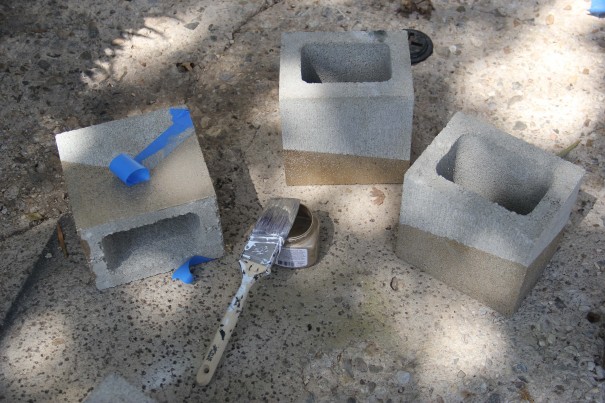 Once the paint was dry I got to work planting the succulents/cacti.  First I stuffed either crumpled newspaper or paper towels into the bottom of each opening.  Next I planted to succulents into plastic bags to keep the dirt from pouring out everywhere.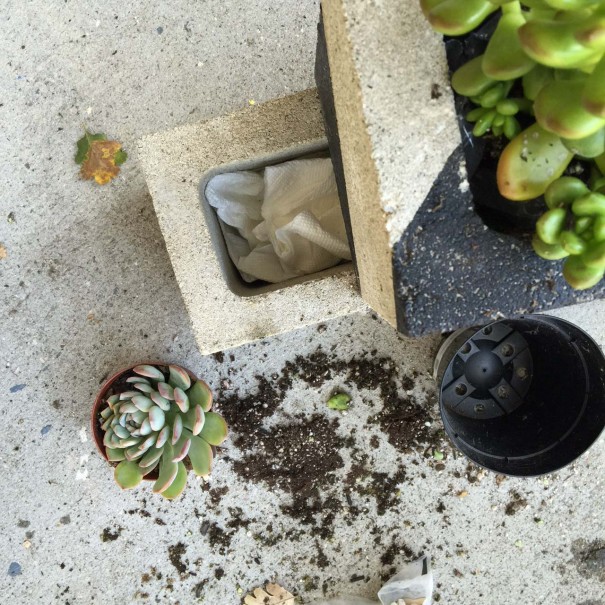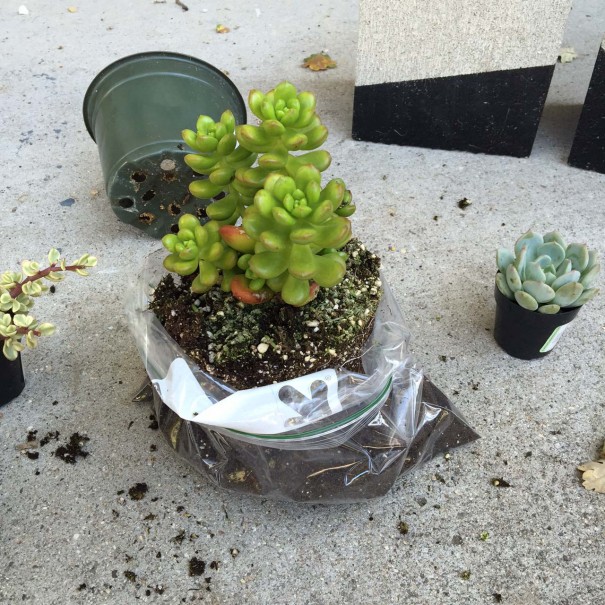 Then I squeezed those plants into the opening and topped with some white rocks to cover the soil.  What an inexpensive and unique centerpiece.  The color and plant possibilities are endless!