Only One Chance For That First Talk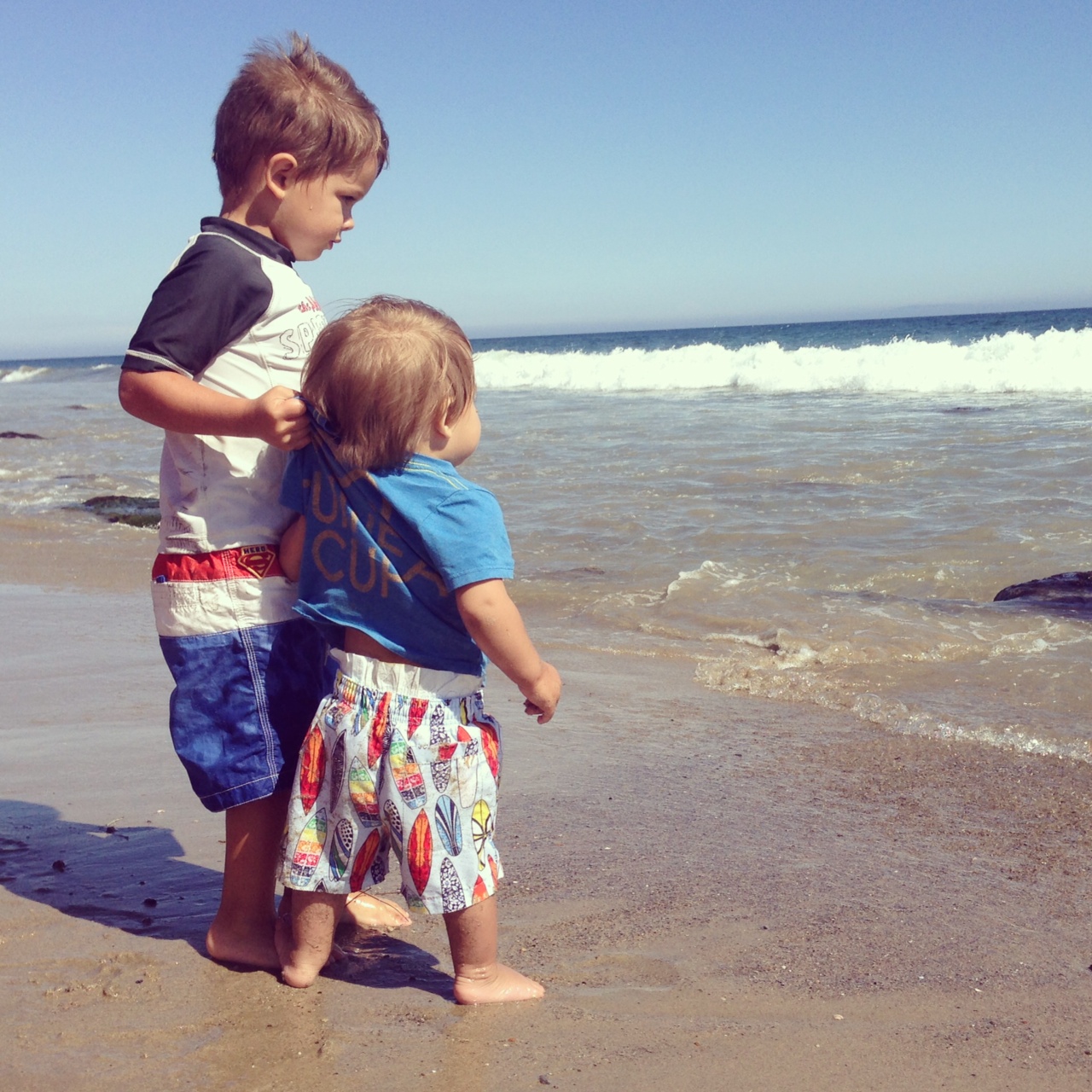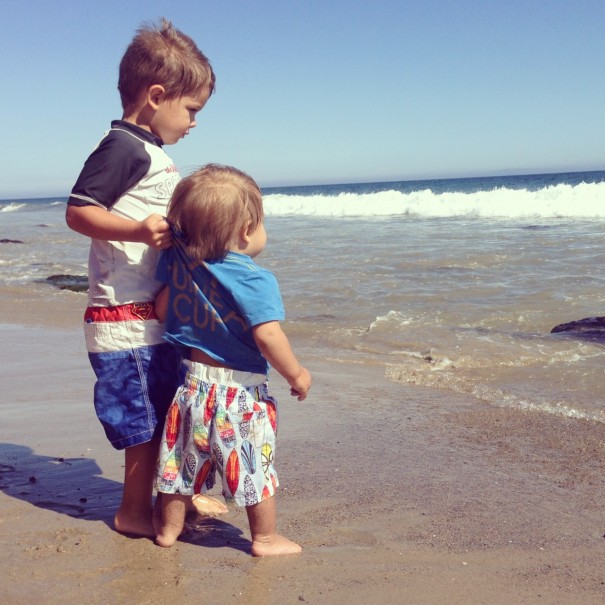 I took Sawyer on a morning walk by the elementary school just a block away from our home. School was in session and I smiled as I passed the bustling kindergarten playground in my double wide stroller. I spotted a boy with the same wild hair as Wesley. My smile faded and I felt my heart sink into my stomach.
It was a familiar feeling. The kind that comes when some milestone suddenly sneaks up on me and I realize that the moment I have been counting down to…the moment I thought I would be so excited for…that moment approaches and I realize I'm not ready for it to arrive.
This time next year will be that moment.
The moment I take this very walk with Wesley…to drop him off at kindergarten.
One of those hard-to-swallow-balls welled up inside my throat and I blinked back tears as I pushed on, eyes fixed on three boys running across the playground. They were screaming and giggling and making what I could only assume were super hero actions.  It was cute and I saw my Wesley in their faces. Two boys were running ahead while a third trailed behind, not quite as fast as his new buddies. "Hey guys, wait up. Wait up. Can I play too?"
He shouted repeatedly after the boys.
But they didn't hear him.
Or they weren't listening.
I'm not sure which it was.
I just know that the third boy never caught up—just kept trailing behind begging to be included.
In the grand scheme of things I suppose this moment was probably just a blip in this boys life.
Likely something he will never remember.
Or…maybe he will.
Especially if it happens again tomorrow.
And the next day.
We've all been that boy before—the one left out.
And we've all been the other boy—the one running off ahead.
While I have about a zillion fears and anxieties about sending Wes off to kindergarten,
this is perhaps my biggest fear.
Not that he'll be the boy left behind,
but that he'll be the boy who doesn't stop and turn around.
And how do you teach that to your child?
No really, I want to know.
I need to know.
I need to know how I raise children who radiate kindness and understand compassion.
How can I ensure that I raise children who include their peers, reach out, use kind words, speak softly and bring light to others?
As the boys get older, I spend a lot of my time thinking about what I'll say when they approach me with life's most important questions and difficult situations.  I rehearse what I'll say when they disappoint me–the first time they bring home a poor grade without studying, the first time they really hurt someone's feelings, the first time they disobey the house rules, the first time they ask about drugs or alcohol or…sex.
I recognize that Ben and I only have one chance to have a "first" conversation about the life lessons that matter most. And while the television shows and books I know and love make those scripted parenting conversations seem so effortless and almost poetic, I know it won't be quite as smooth when I'm in that moment. There will only be one chance to comfort their first broken heart. One chance to console them after the first time they don't make the team or aren't voted in for student council. Only one shot to say the right thing–the thing that gives them the courage to keep trying, the thing that inspires them to make the right choices.
What have been your most difficult conversations in parenthood?
I ask because I have so much gratitude for the lessons you've learned along your journey.
I'm in awe of you.
Those of you who have paved the road of parenthood.
Those of you in the trenches at this very moment.
I read your stories, soak in the comments you leave here and give thanks that we now live in a world where it has become more acceptable to remind one another that we're not alone in our journey–a world where perfectionism is becoming less welcome, and embracing the chaos that is "real life" is encouraged. Thank you for helping to create this type of world. And thank you for taking the time to share your hearts.
UPDATE: Some of your comments and emails made me realize that I may have been a bit unclear at times in this post. Particularly in regard to the "one chance" section. One momma said it best in her comment left here in regards to a rough patch in parenting: I sat back and I thought, next time I'll do better. I love this. And I agree wholeheartedly. I know some of you thought I was implying that we only get once chance in parenthood. That was not at all my intention. Rather I was trying to talk about the nerves I have regarding those "FIRST" conversations with my children on life's most important lessons. The FIRST time they talk to me about things that matter. The reality is that there will only be one "first" conversation…and I think a lot about what my children will remember about what I say in those moments.  I also love what some of you have said about finding every opportunity to discuss life's important lessons with our kids–to take the time to make them a part of our every day conversations so that all the pressure doesn't lie in that "first conversation" but rather becomes an open dialogue between parent and child. I love this too. Lucky for me, parenthood is full of second chances and do-overs.  For me, parenthood is a series of lessons learned…and as our momma friend said, parenthood is a series of "next time I'll do better" moments.