Apple Of My Eye Cake Banner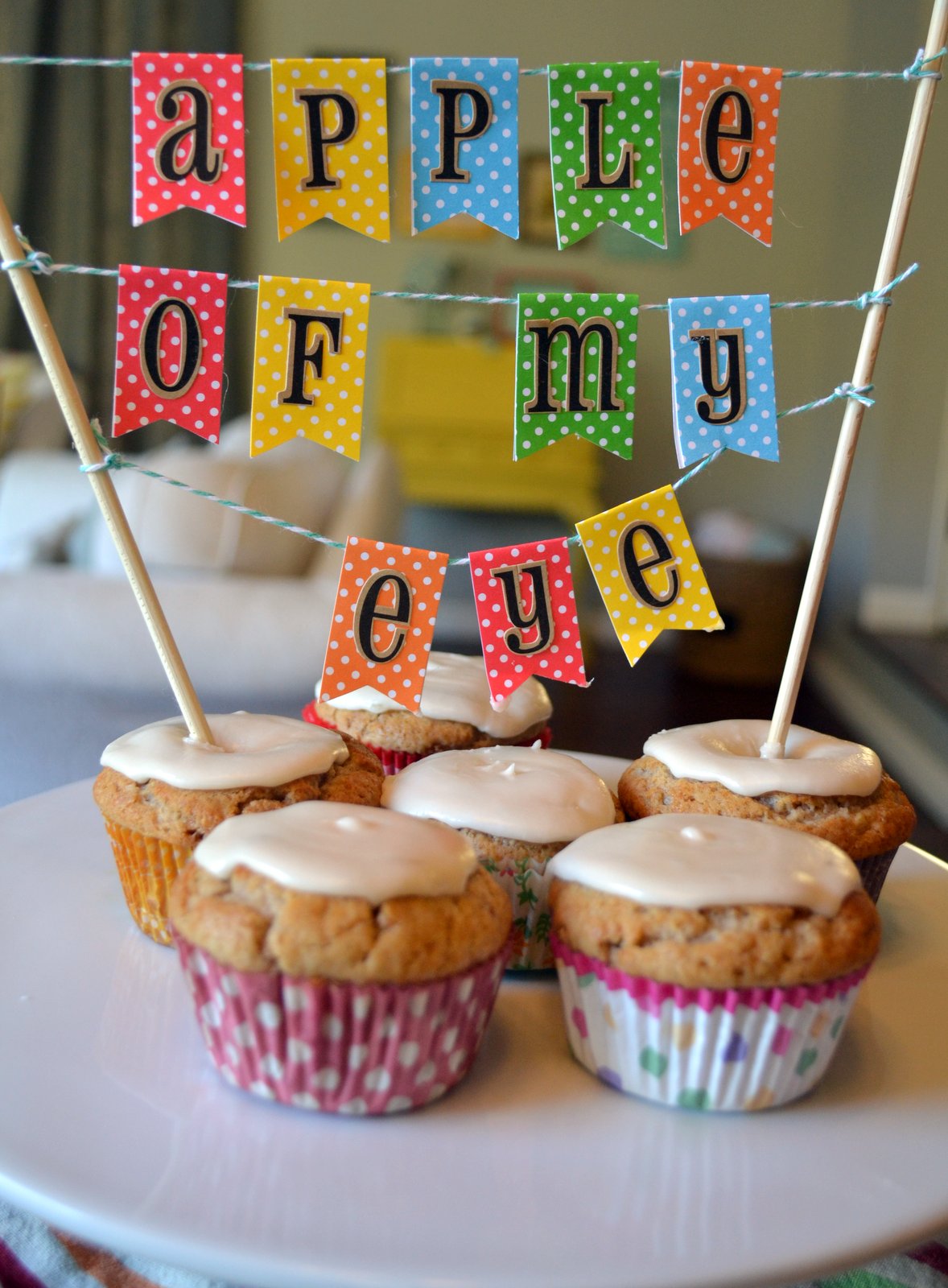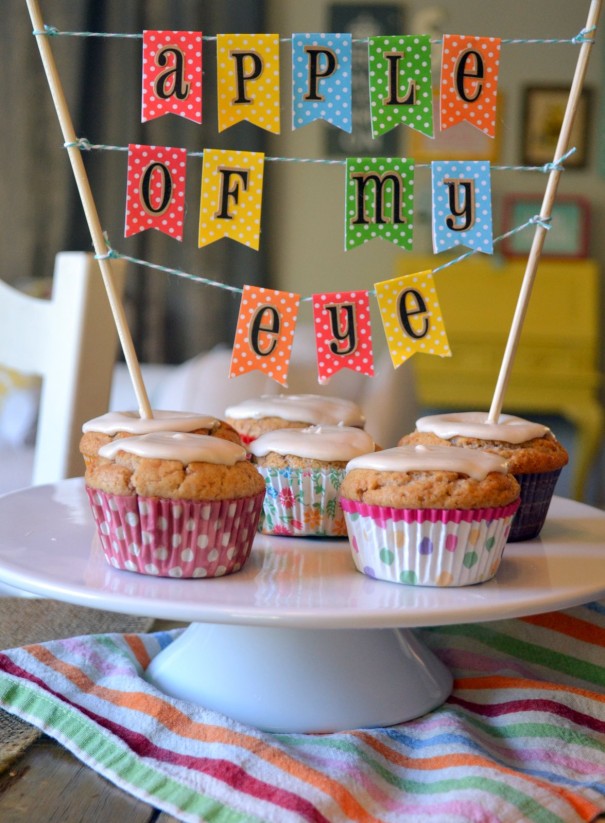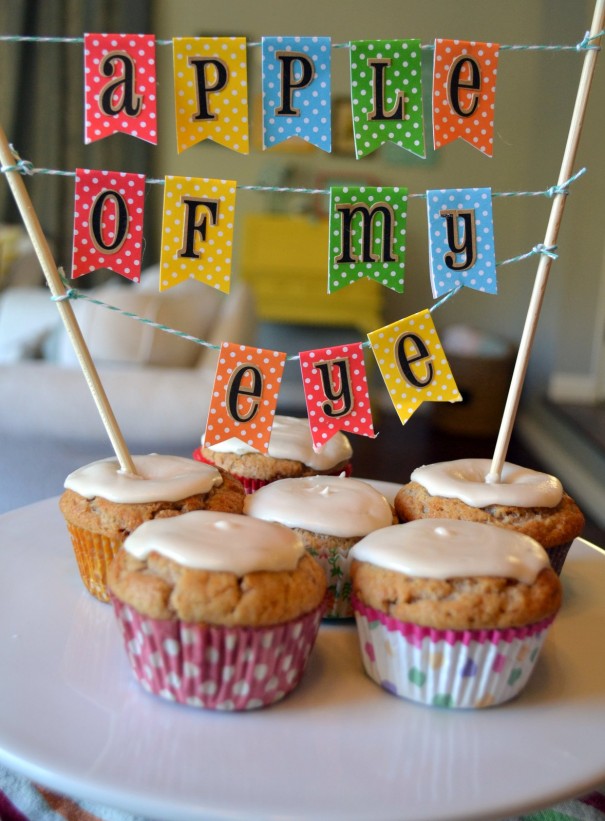 My friend Lisa introduced Ben and me to the Apple Farm a while back and we have fallen in love. Anytime we are there or are passing through we stop off at their gift store and pick up some fun baking goodies like this apple cinnamon muffin mix. With this being our first official full week back to school, I thought it was most fitting to whip these up while Wes was at school. This was one of those infrequent efforts on my part to be the Mom who has warm treats waiting on the counter when her kiddos get home from school.  And it was well received.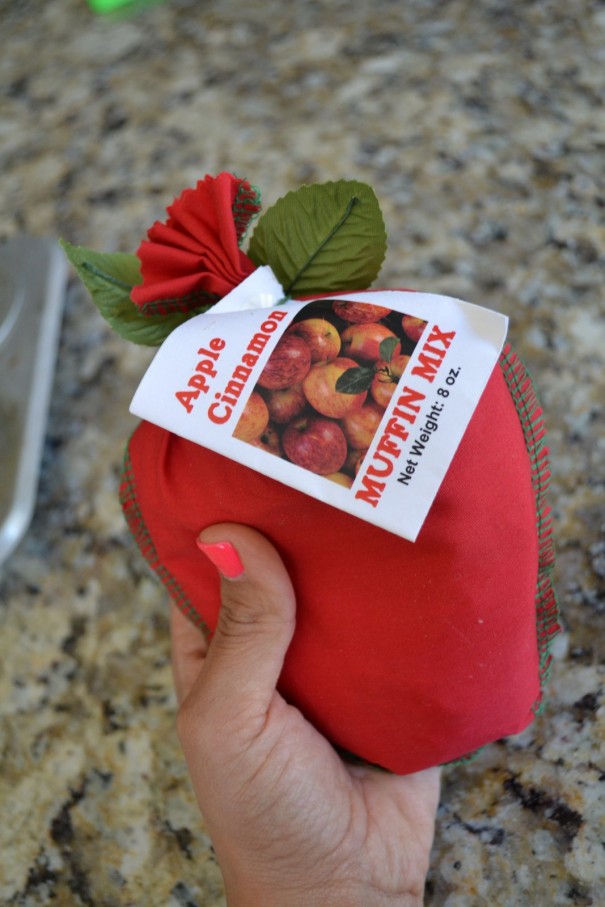 While these puppies were baking, I was feeling crafty and decided to continue the apple theme with a mini pennant banner. Mini banners are my go-to project when I need a quick craft-fix.  Usually I make them with my Silhouette, but this time I decided to do them by hand with a paper cutter.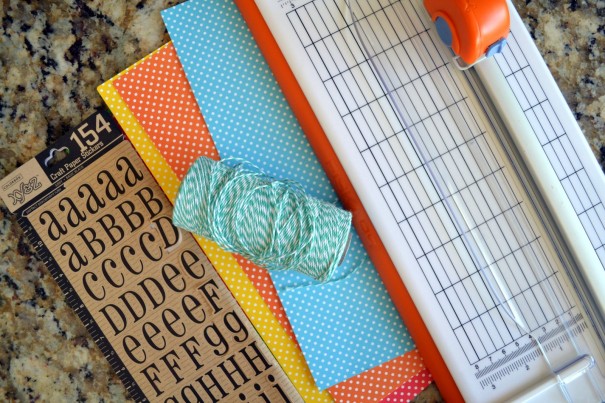 Materials:
8.5 x 11 scrap book paper
Alphabet stickers
Bakers twine
2 kabob skewers or wooden dowels
Scissors and paper cutter
First, I cut the scrapbook paper into 1 inch strips.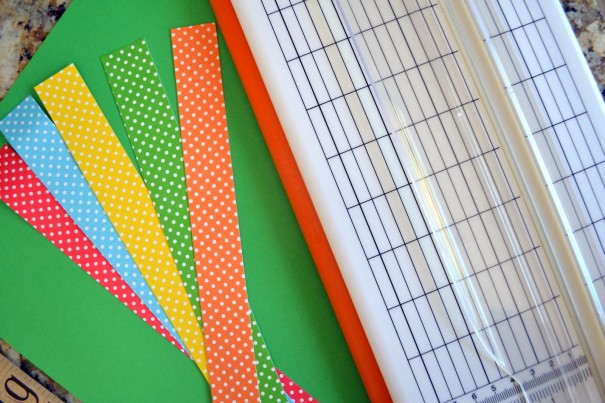 Then I applied the stickers to the ends of the pieces (see below). I made sure to extra room below the letters so I could cut out a triangle later on.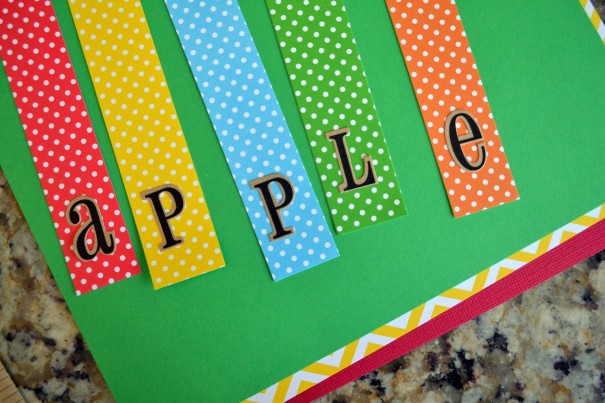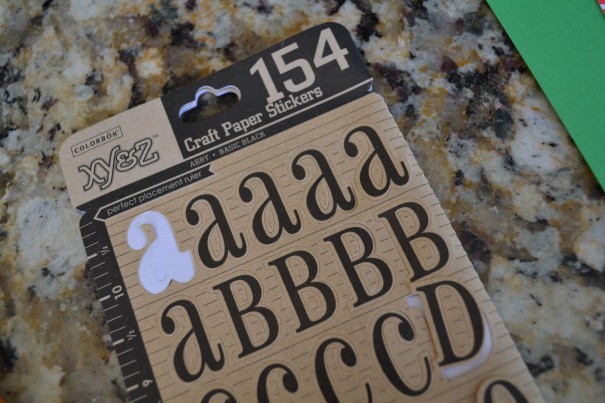 Then I folded over the paper and cut off the excess.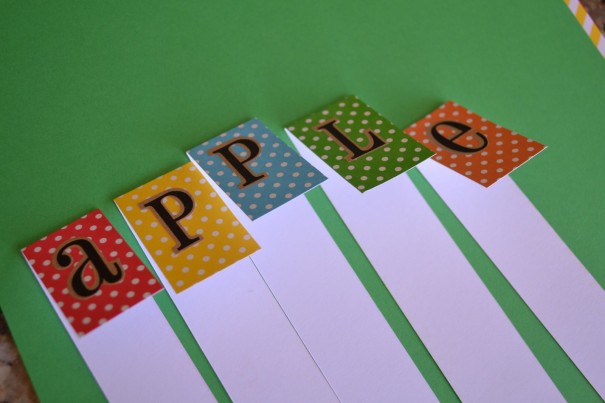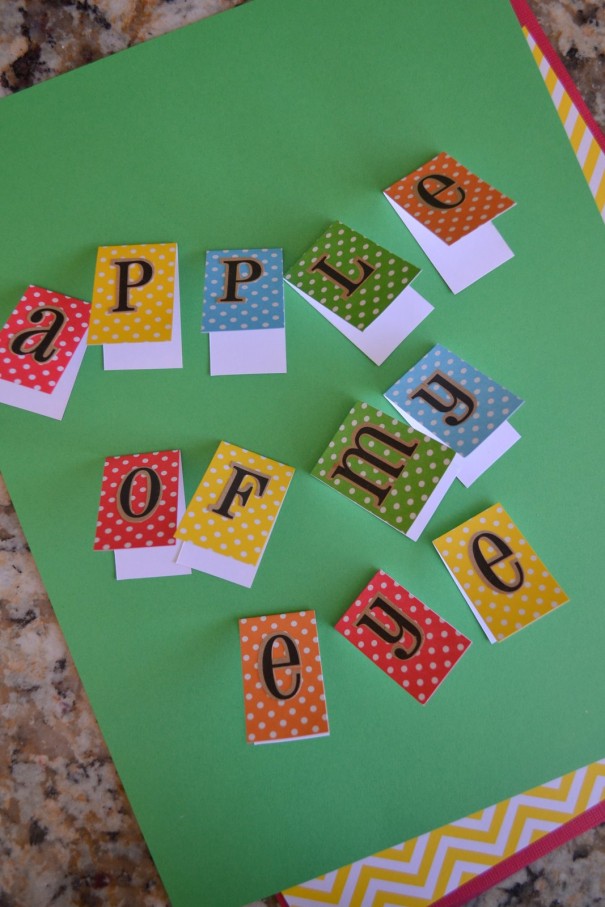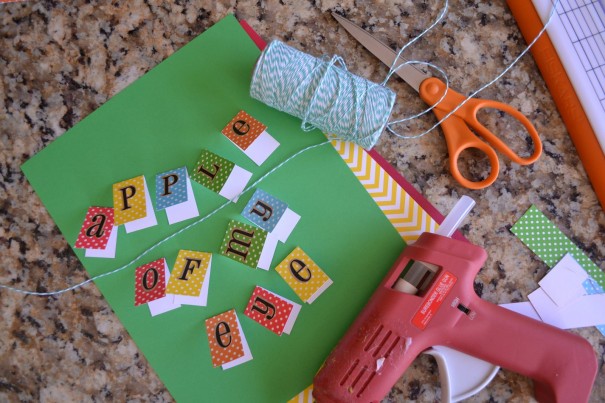 Using a hot glue gun, I applied a thin layer of glue in the middle of the paper and placed a strand of twine inside before sealing it shut. I continued this process with the remainder of the letters. Because I had so many word, I decided to create 3 separate rows.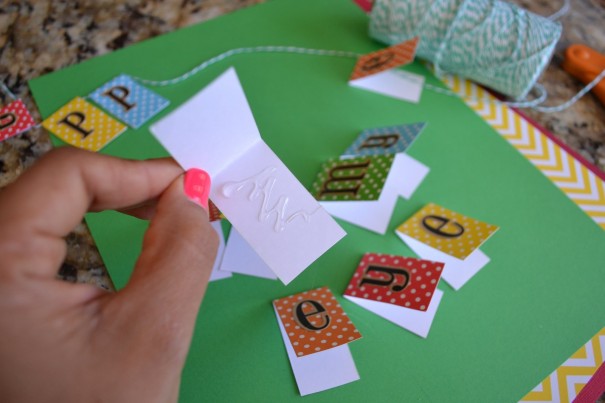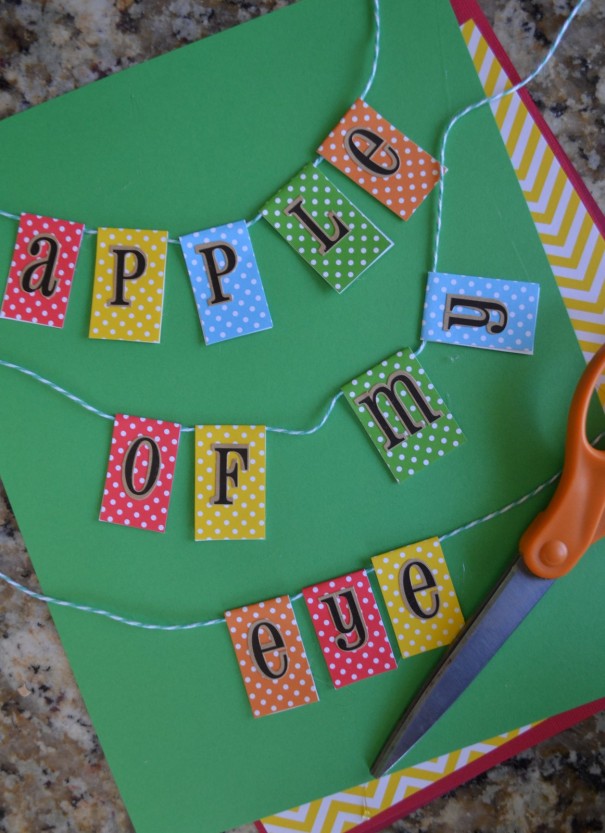 Then I cut out little triangles from the bottom of each rectangle to give them more of a "flag" look.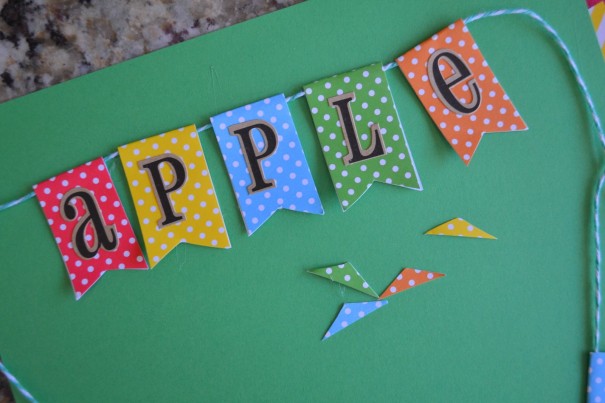 Then I used two kabob skewers and tied the twine from each of them.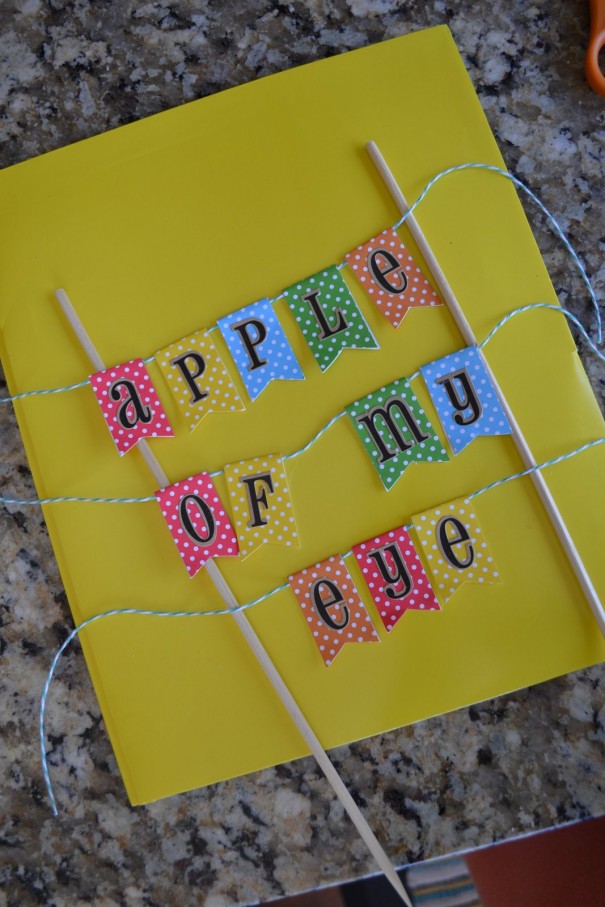 I decided to transform the "muffins" into cupcakes with the addition of this insanely simple, yet amazingly yummy frosting recipe:
Ingredients:
2 cups powdered sugar
2 tablespoons softened butter
2 tablespoons of whole milk
1 tsp of vanilla extract
Combine all ingredients and mix until fluffy. My frosting looks a but more like icing in these photos because I applied it to the "muffins" when they were still warm so it melted a bit. If you wait for them to cool then the frosting will be more fluffy.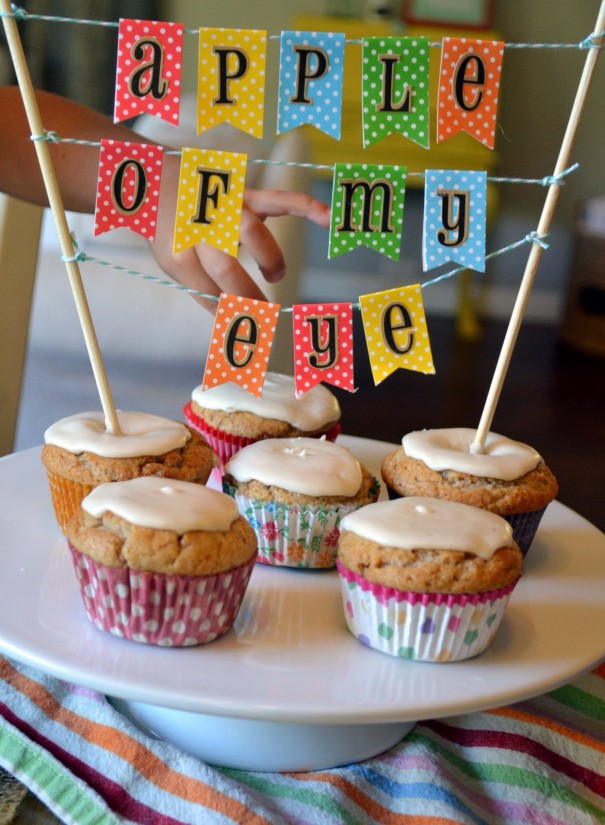 So yummy that this little guy couldn't contain his sneaky finger from snagging a taste while I was taking a picture.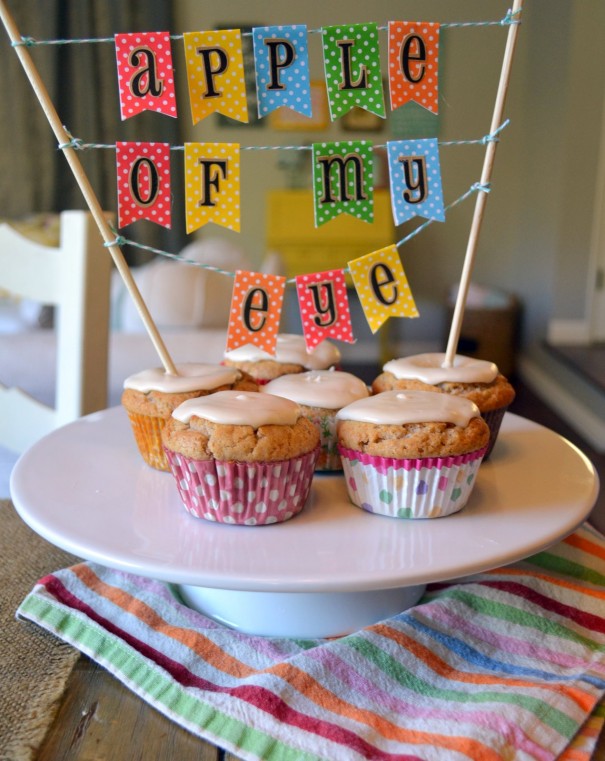 These banners are super easy to make and you can customize them for any occasion.