DIY Reclaimed Wood Inspired Frame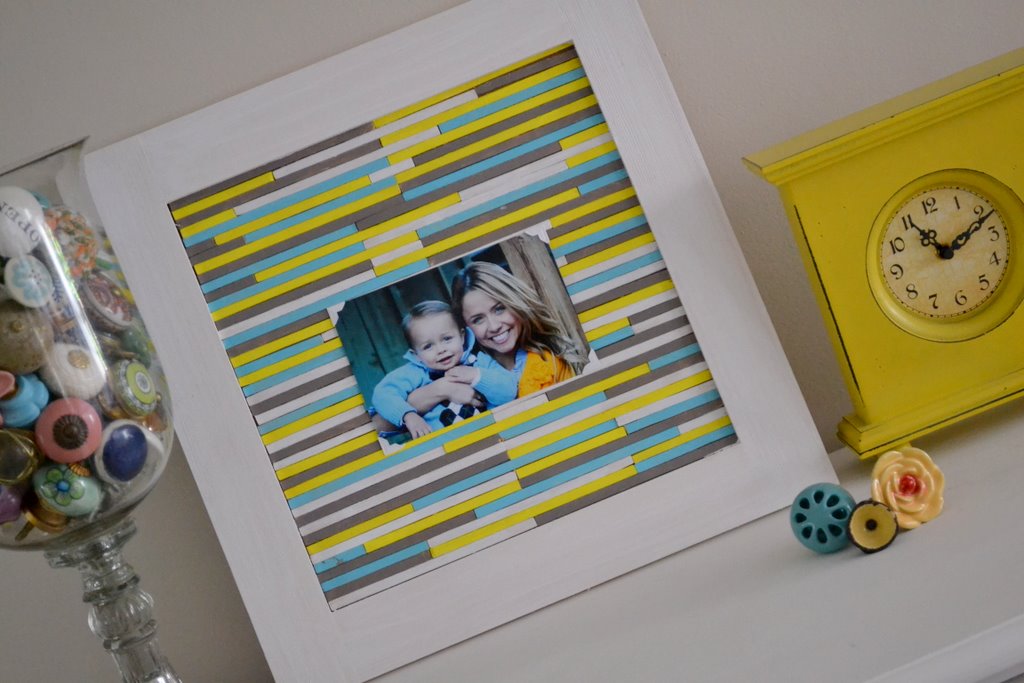 A post by LMM"s Momma {Michelle}
Reclaimed Wood Inspired Art/Frame
Every now and then I like to go through Ashley's comments and click on the link that takes me to the readers blog.  Often, this is how I discover some of my new favorite blogs and projects. And clicking on one readers link is what took me to the post that inspired today's project.  The original idea can be found over at Make and Do Girl.
I came across a cute little project she did using Starbuck's coffee stirers.  I was so inspired by it that I had to give it a go.
Here is the end result as seen in Ashley's living room…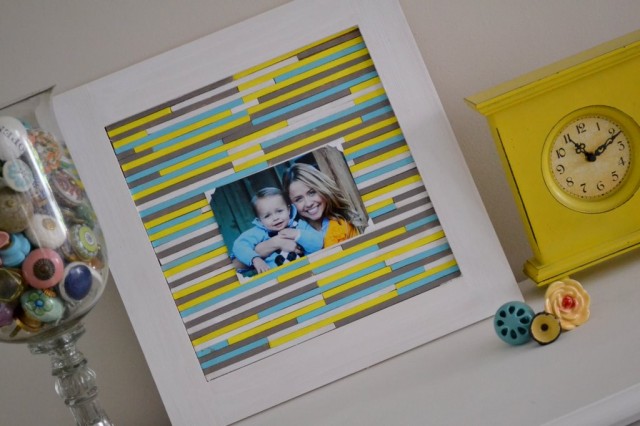 Here is the end result as seen in my new beachy bedroom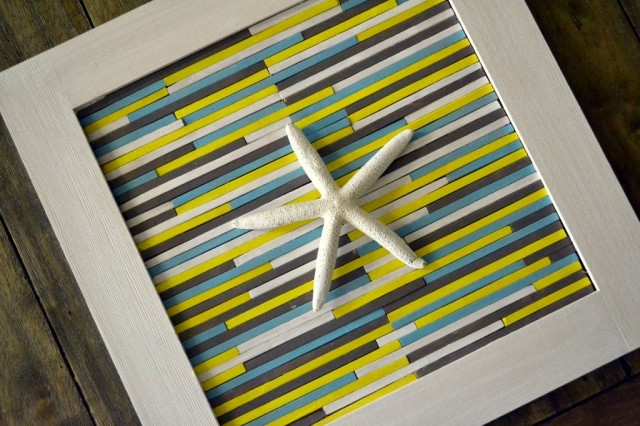 Supplies:  2 packages Woodsies from Michael's (Starbucks was not that thrilled with me depleating their stock of coffee sticks)
4 colors craft paint.  I used colors from Martha Stewart's line of craft paint.
Elmer's glue
frame with backing
paint brushes
razor saw (optional) or scissors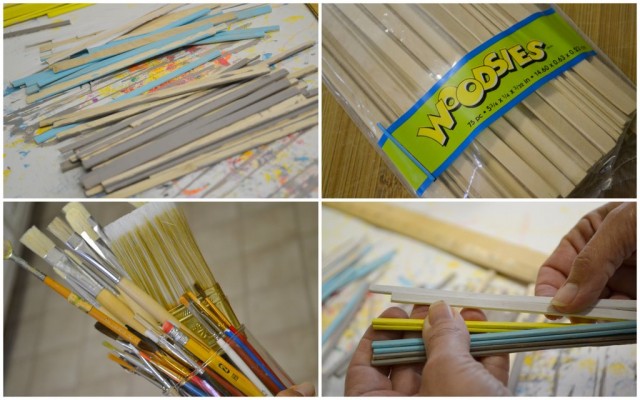 I am in love with all the colors in the Martha Stewart collection. I painted one side of the sticks in equal amounts of gray, blue and yellow and just a few more in white. Let them dry.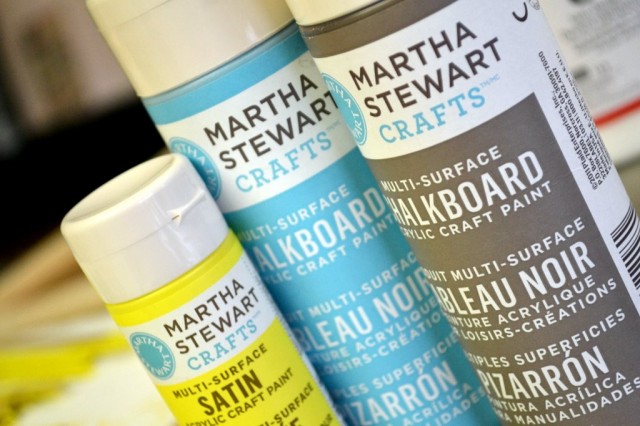 I also used a razor saw to cut the sticks.
I used a 12×12 frame opening and 6 inch sticks so two sticks side by side fit perfectlly.
I used one of the sticks to apply the glue to the back of the painted sticks.
I kept the cardboard back of the frame attached to the frame and put the glued, painted sticks directly onto the frame backing, so it would fit perfectly when I finished.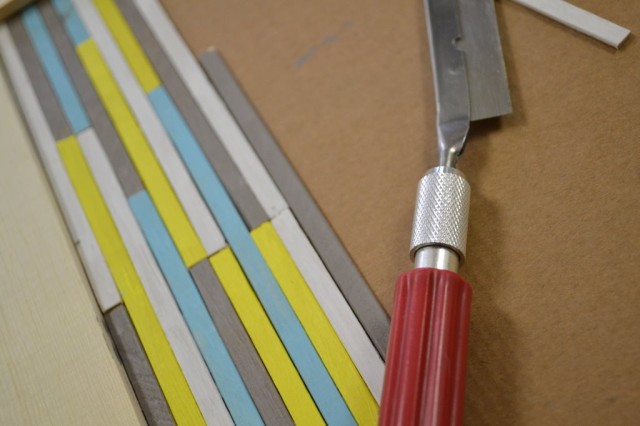 It took about two hours start to finish.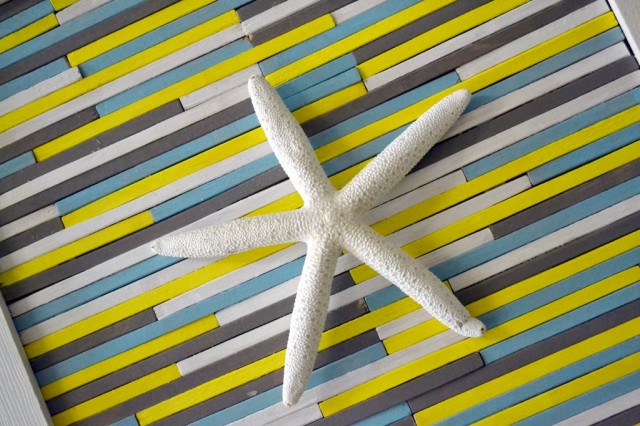 -Michelle