Our Love Story: Part 8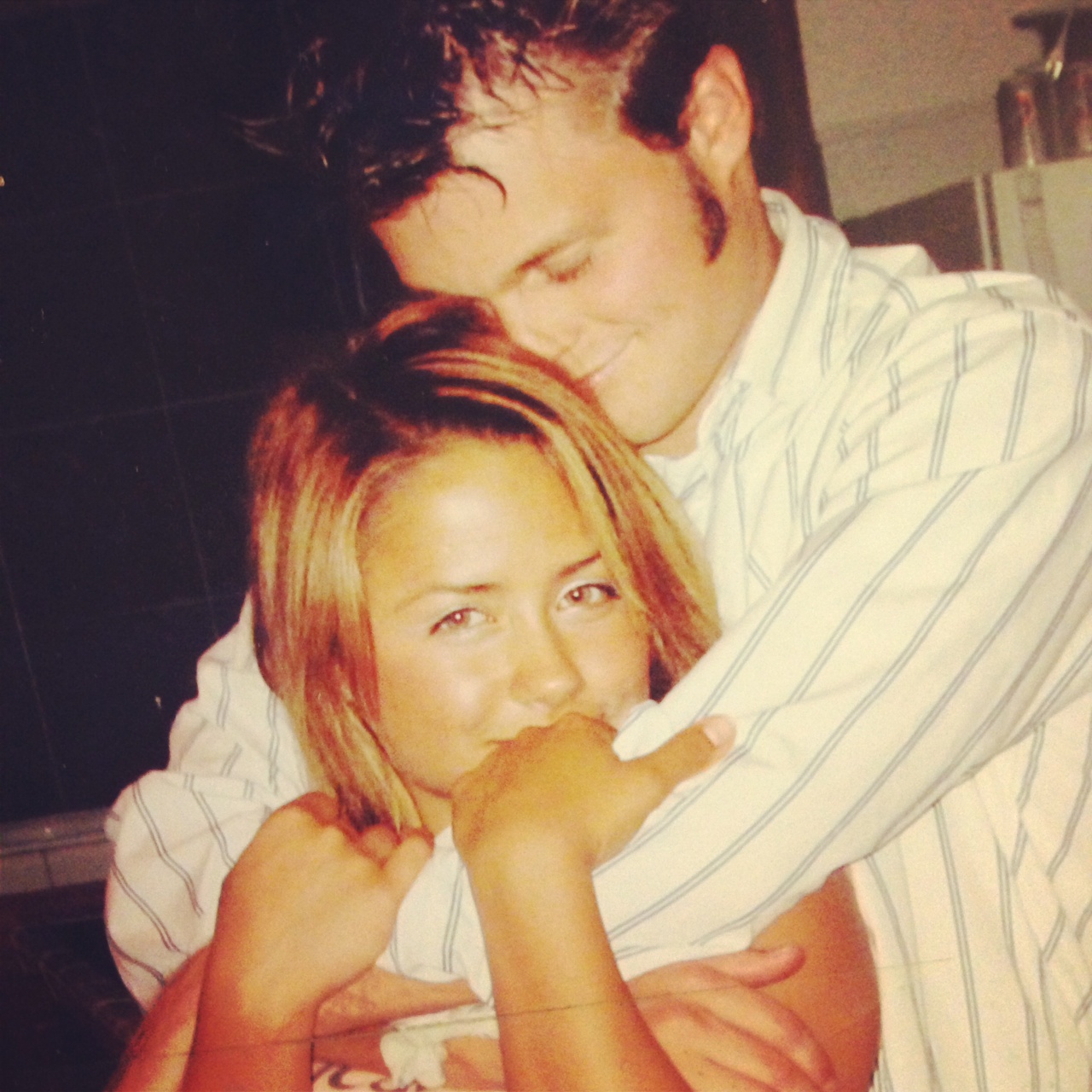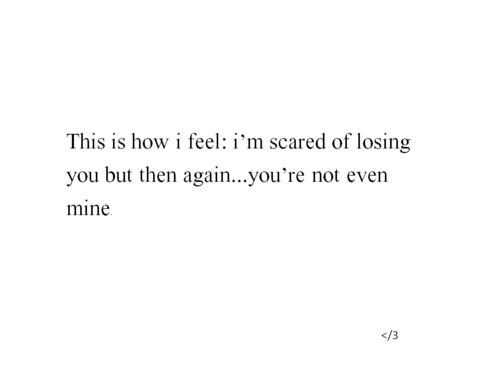 (via)
Here's the thing about this love story of ours. It's long. And drawn out. And mushy gushy. And even a bit cheesy. But it's true. And I've decided to take my time writing it, capturing all the special details of those moments I never want to forget. So if mushy-gushy, cheesy love stories aren't your thing, I totally get that.  Just know that I'm writing this as a gift—to my family, and my children, and their children—and also, for Ben and me—so that on those days when the kids are screaming, the laundry is overflowing and the bills are rolling in…on those days when it all just seems so hard, we'll have this to remind us of those first moments when we fell in love. And if sappy, detail ridden love stories are your thing, well then you've come to the right place. All previous chapters can be found here.
***
Read Part 7 first (to avoid confusion).
I couldn't keep the smile from spreading on my face.
Me: Aren't you supposed to be at work?
Ben: I snuck away. I had to see you.
Me: You haaaad to see me? I repeated shyly.
Ben: I did.
And with that he pushed past me into the doorway, spun me around smoothly and placed a gentle kiss on my lips.
Ben: I'm sorry about last night.
I lowered my eyes and felt my stomach turn in knots as I thought about our conversation just hours earlier.
He placed his hands on each of my shoulders.
Ben: Hey…hey.
His voice was gentle. Kind.
Ben: Will you look at me please?
Reluctantly, I raised my head and looked into his eyes.
Ben: I just don't want to hurt you. 
Me: No expectations, right. That's what we've said from the beginning.
But even as the words left my mouth, it was easy to hear their half-hearted sentiment.
Ben: It's just that I never expected…
He paused.
Ben: This. I never expected this.
He grabbed my hand and placed it over his heart.
I'm not sure how long we stayed standing like that…
With my hand resting on his chest,
memorizing the beat of his heart.
I only remember pulling my hand back and briskly wiping away a tear when I heard a voice coming through the front door.
Rachel: You're never going to believe it. I walked all the way to my bike before I realized I forgot my…
I glanced at Ben quickly as the front door swung open—nearly certain I saw tears welling up in his eyes.
Rachel: Keys…Oh, hi.
Rachel smiled at Ben and then shot me that quick momentary glance…the glance that says "Wow, he really IS cute".
I gave her the quick eye roll.
The eye roll that says, "Uh yeah, tell me about it".
Me: Rachel, Ben. Ben, Rachel.  This is my roommate that I've been telling you all about.
Rachel: And best friend.
Me: Best, indeed.
Ben: It's great to finally meet you. 
Rachel: You too. So nice to meet the guy that gave Ashley the best first date she'll ever have.
I nearly squealed with embarrassment.
Me: Rach!
Rachel: Well…it's true.
I looked at Ben.
Me: She's right you know.
He smiled back and squeezed my hand extra tight.
Rachel: And that's my cue to get out of here.  Ben, will I see you again before you leave?
Ben: I'll make sure of it.
And then he gave her one of his knee-wobbling dimple smiles.
Rachel flashed me "the look" one more time before heading out the door.
The door closed and Ben looked me in the eyes again.
Ben: Hey, how about we do something fun? I have some time before I need to get back to the gym and I have an idea.
There was energy and excitement in his words again.
My heart started to beat faster.
Me: I like your ideas. I'm in.
Five minutes later I found myself awkwardly straddled over a golf ball and gripping a club that was at least a foot too long for me. We were at the University driving range on the edge of campus. I was wearing flip flops and a denim skirt—not exactly golfing attire.
Once again, he had taken me outside of my comfort zone.
Put me in a situation where I would certainly end up embarrassing myself.
Exposed me to an activity for which I possessed no skill.
 Me: Like this? Am I holding it right?
I realize how cliché and "Disney Channel" romance this sounds…and it even pains me a bit to write…but yes, Ben and I had one of those dates where he "smoothly" wrapped his arms around me and taught me how to swing a golf club.  And then, of course, as cheesy-chick-flick-fate would have it, I knocked the ball over 100 yards on my very first swing. Beginners luck.
I turned to face Ben, giddy with excitement and my insides turned gooey as I watched him beaming with pride. In that moment, I wanted everyone to disappear. I wanted to be alone with him, right there, in the middle of the course. And I wanted to kiss him…without that internal clock counting down his fast approaching departure. Without the pit in my stomach that this would all be ending soon.  I just wanted to be there, kissing him without a care in the world.
But instead I gave him a half smile, placed another golf ball on the tee and asked him one more time, So, how do I hold it again?
***
We giggled loudly, hand in hand, as we pushed through the gym doors after our impromptu golf date.
I was about to give him a quick kiss and thank him for an unexpected afternoon, when I got the sudden feeling that we were being watched. I looked up to see Ben's brother, Matt, standing just a few steps away giving us a look that was anything but welcoming. Ben caught his glare and immediately let go of my hand.
Matt: Ben, where have you been? I've been looking for you everywhere.
Ben: I took a quick lunch break.
Matt: Two hours is quick?
Ben: My bad.
Matt: Well I need your help, let's go.
Then Matt turned and started to walk off quickly.
Ben trotted after him, turned his head over his shoulder and mouthed back to me, I'm sorry. I'll call you.
And as I watched him walk away, it hit me.
In just 24 hours I would be watching him walk away again…but it would be forever.
(via)
***
I was unlocking my apartment door on my way back from the gym when my phone rang.
I recognized the number as Matt's (the phone Ben had been using since he didn't own a cell phone).
My heart started to beat. Was this Matt or Ben? Should I answer? Clearly Matt wasn't my #1 fan. And I had only left the gym 10 minutes earlier, so why would Ben be calling me so soon? But…I wan't about to miss an opportunity to talk with him on the phone, so I answered timidly.
Me: Hello?
Ben: Hey it's me.
He was whispering again.
Me: Hey!
I was relieved. And excited.
Ben: So I don't have much time to talk. But I'll be by your place in 5 minutes to pick you up.
Me: Really?
Ben: Really!
And then he hung up.
***
I was waiting anxiously at the curb when Ben pulled up 5 minutes later in his brothers car.
Before I had a chance to get in, he jumped out of the driver side with the engine still running, and ran around to get my door. Once again, his chivalry did not go unnoticed.
Me: So I don't understand…I thought you had to help your brother?
Ben: I do. He just sent me to pick up lunch and Starbucks for all the coaches, and I thought I would take you along so we could spend some more time together…ya know, since I leave tomorrow.
Me: Do you think he'll be upset that we're together?
Ben: I think he'll never find out.
Before I had the chance to ellaborate on his brother's feelings towards me,
he gave me a quick wink,
put his hand on my knee
and gave three quick squeezes.
Now… growing up, my mom and I had this thing.
The "three squeeze" thing.
Our silent way of letting the other know that we love them.
One squeeze for each word.
Squeeze = I
Squeeze = Love
Squeeze = You
Even as an adult, I found myself reaching for my Mom's hand from across the car to give her three quick squeezes–to be sure she knew, that even in the simplest of moments, she was being loved by me.
So when Ben gave my knee those three squeezes, my mind knew it was likely only a coincidence.
But the brief flicker I saw in his eyes,
and the shy way he looked out the car window immediately afterwards…
told my heart something different.
And although I had no intentions of telling him those words any time soon (if ever),
I knew I loved him too.