3 Ways To Encourage Your Kids to Love Books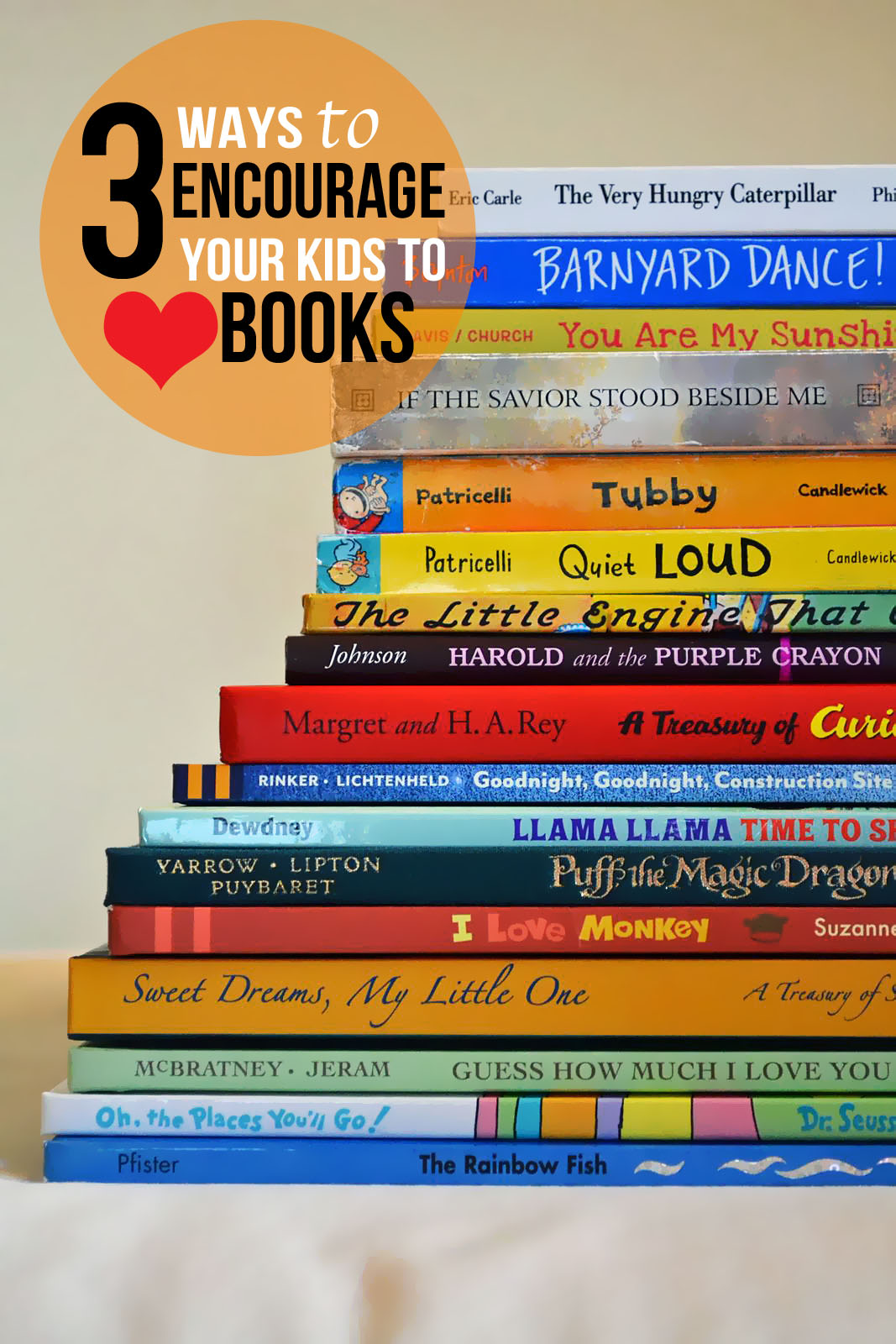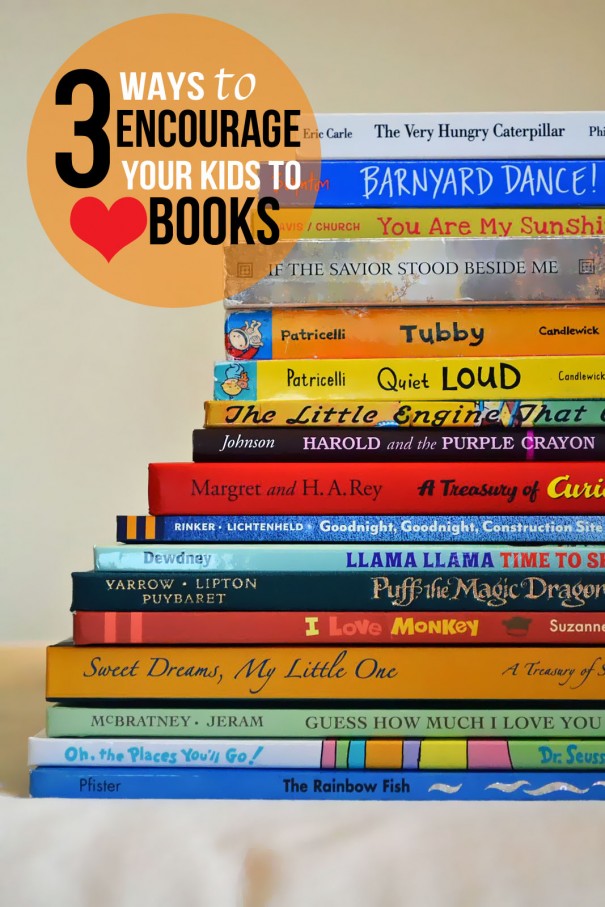 I was the kind of kid who had to have my book pried from my grasp every night before bed. I was that girl who hid under the sheets with a flashlight until I read all of Ramona Quimby Age 8 in a single night. I remember crying my eyes out when I finished Where the Red Fern Grows, sitting on the edge of my seat through all the Goosebumps and Nancy Drew series, and falling in love over and over again with Gilbert from Anne of Green Gables. And I can remember feeling as if I had fallen into a literal depression when I read that Dumbledore was dead. Books were my love growing up. I read in the car. I read at recess. I read all throughout Summer break.
And I guess I just assumed my kids would be born with the exact same love.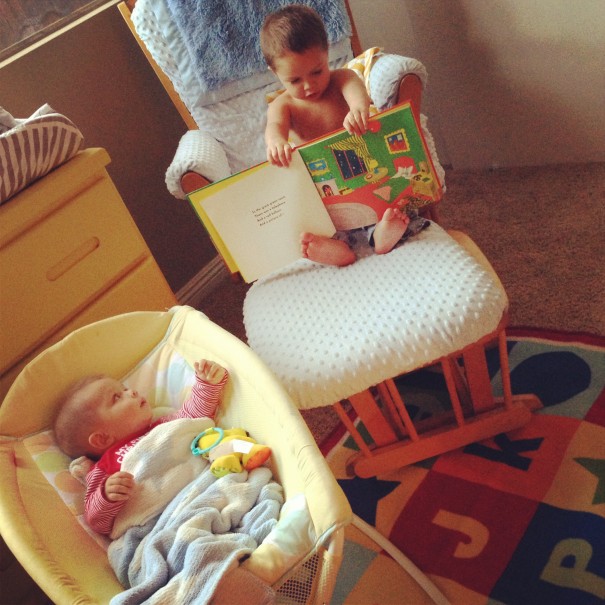 But we live in an era of iPads and Smart TV's, and it would be easy to let technology replace the art of reading in our children's lives.  And rather than force my son to sit and read a book, I want to work towards cultivating a genuine love for reading within his sweet heart–especially while he is still so young.
Fun, not forced.
Magical, not mundane.
So below are three rules of thumb I practice to help keep books a priority in our home. These tips are geared towards my toddler age son and certainly won't work for everyone.   I would love for you guys to add tips and tricks that have worked in your home.
1. Never Say No.
I do my best to never say no (within reason) if my son asks me to sit down and read a book with him. I've been known to turn off the burner if I'm in the middle of cooking dinner, or throw on a robe if I've just gotten out of the shower. I want him to feel like reading with him is a prioirty to me, and if he associates the good feelings of this quality time spent together with reading, than his chances of reading when he's older will hopefully be greater.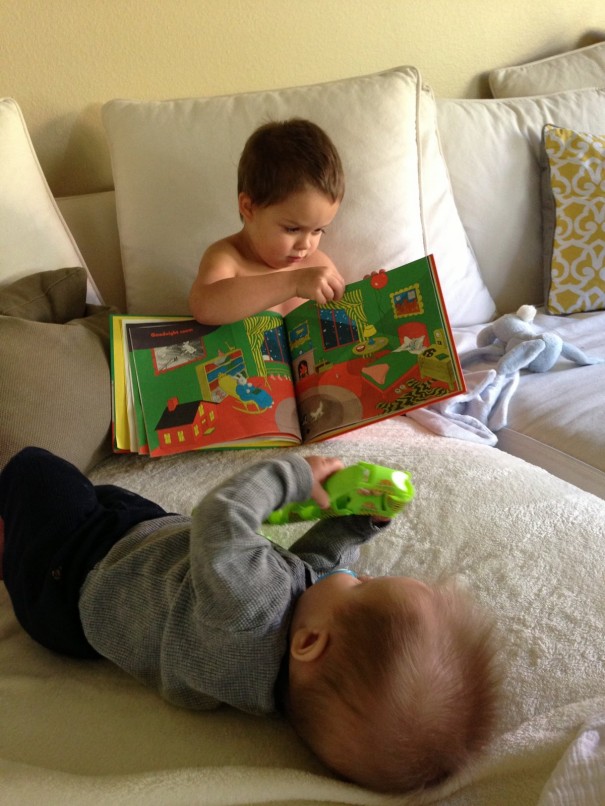 2. Give Surprise Book Presents.
Every now and then, on my trips to TJ Max, I stumble upon a great book at a low price. I bring the book home, wrap it up, and have it waiting for Wesley when he gets home from preschool.  We make a big deal on the way home that he has a "surprise" present waiting for him.  He practically bursts through the front door with excitement, looking all around the house for his present.  One of my favorite qualities about my son is that he is the most gracious gift receiver. He always Oooos and Ahhhs, often loudly exclaiming "Wow, this is cool" or "So Awesome" and "Thank you soooo much Mommy".  No matter what I wrap up for him, he always makes me feel like I've hit a home run. The simple act of wrapping up his book, rather than handing it to him from the shopping bag, adds a whole new level of intrigue…which generally results in him reading the book for double the length of time that he usually would. This can also work with a book that he has forgotten about or hasn't read in a long time. I simply pull it out of the cupboard and wrap it up like a new present. Voila!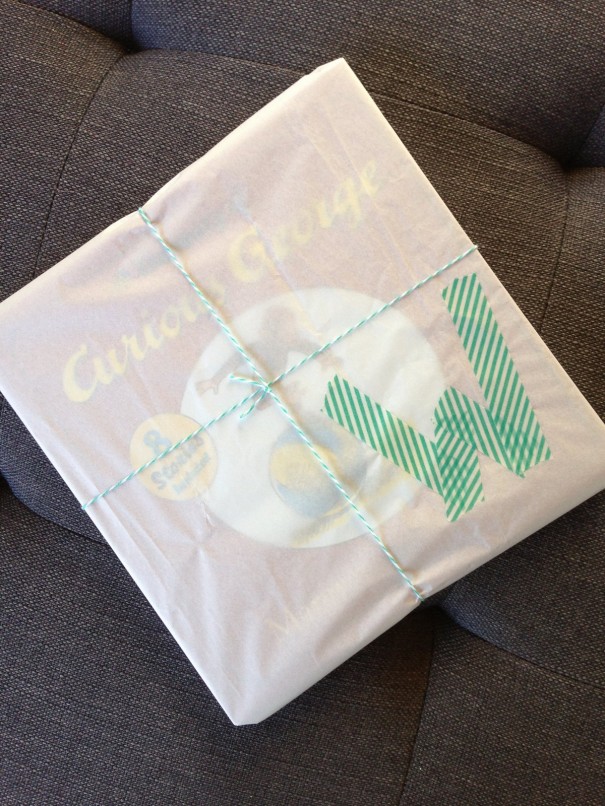 3. Set an Example of Reading.
Although I was such an avid reader as a kid and teenager, it hasn't been as easy for me in my adulthood (the mom years).  However, about 6 months ago I was sitting in a doctor's office waiting room reading a Readers Digest when I stumbled upon a quote from a nationally recognized teacher.  I can't remember the exact quote, or the name of the teacher who said it, but her overall message has taken permanent residence in my Momma-brain.  If we want our children to love reading, we need let them see US loving to read.  I guess it's just like anything else in life.  If I want them to make good habits, I need to exemplify those habits.  So every day, I'm making an effort to sit down with an actual "paper" book—even if it's only for 5 minutes at a time.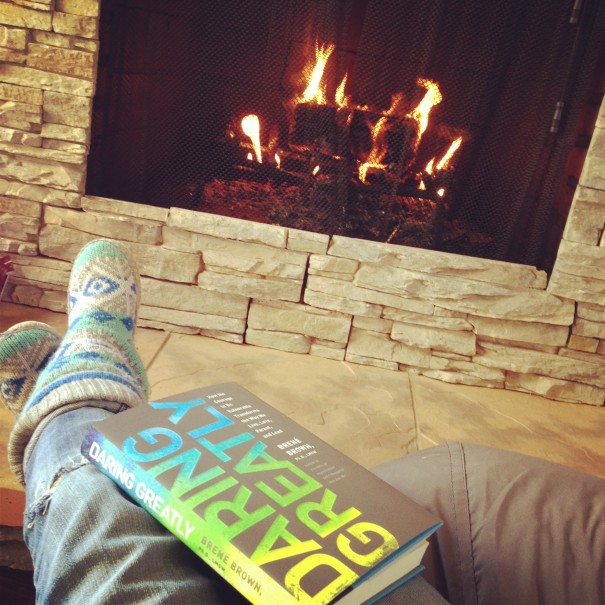 Here are the books we're loving right now:
Goodnight, Goodnight Construction Site by  Sherri Duskey Rinker
I Love Monkey by Suzanne Kaufmann
Goodnight Moon by Margaret Wise Brown
Brown Bear by Bill Martin
Barnyard Dance by Sandra Boynton
Curious George Series by Margret and H.A. Rey
The Little Engine That Could by Watty Piper
Llama Llama Series by Anna Dewdney
The Rainbow Fish by Marcus Pfister
Guess How Much I Love You by Sam McBratney
And to see a list of some of the books I read growing up, click here.
What are your favorite children's books?