We're Having A…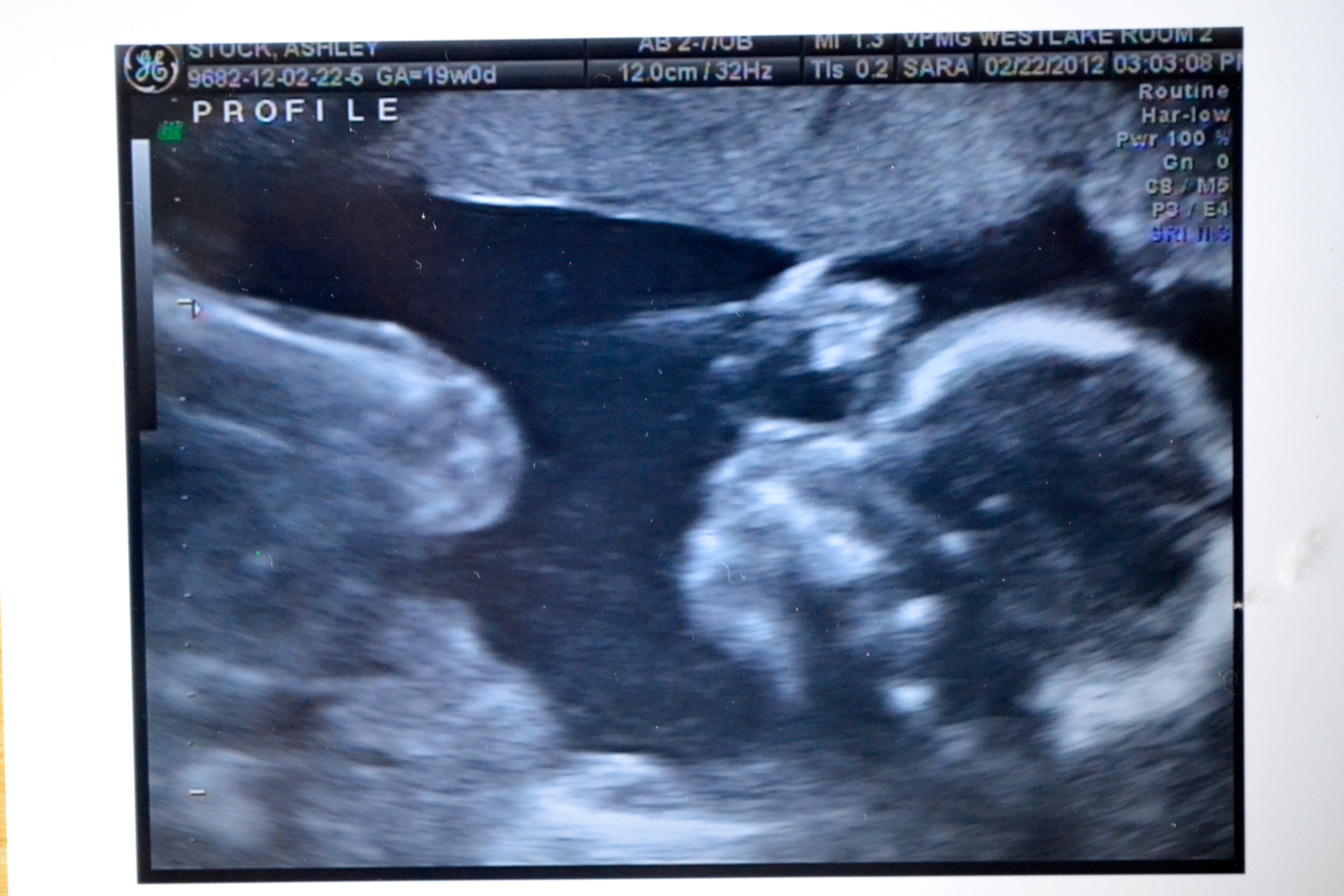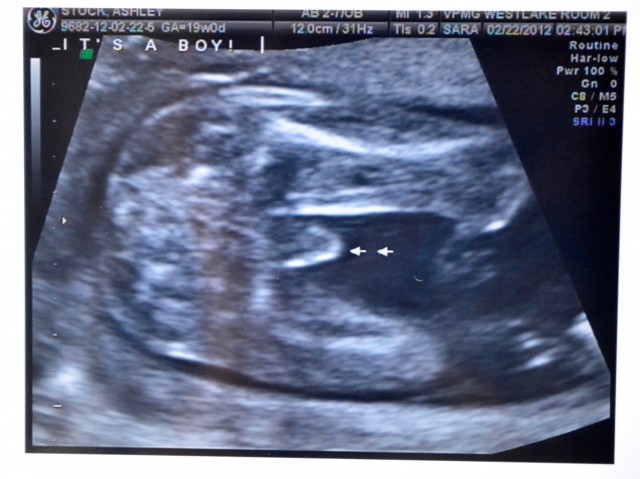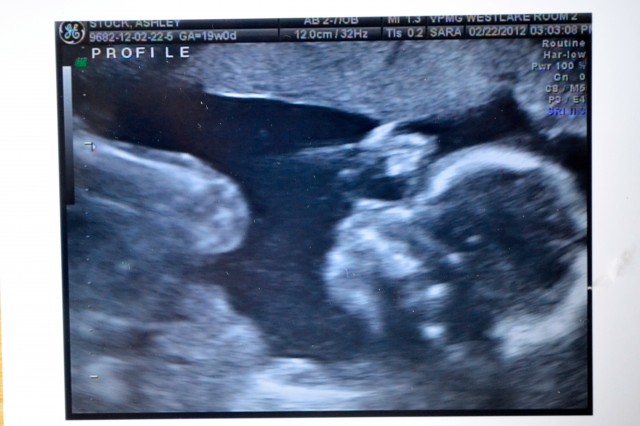 It was only a matter of seconds into the ultrasound before the first jumbo image flashed on the screen.
Imagine that's the view if you were changing the baby's diaper.
Nope, he's not shy–not one bit.
You certainly didn't need a degree from sonogram school in order to determine that we were adding another busy boy to our little family.
And as much as I had dreams of tutus and headbands,
deep in my heart I knew this little peanut in my tummy was a "he" after all.
Just think about it…now I can get those bunk beds I always imagined having.
And I get to pull out those little red high-top red Converse shoes that Lil W hardly wore,
and that owl beanie, and the mini overalls, and the baby sized suits.
Not to mention, I'm already an expert at changing boy diapers.
And if it's the last thing I do, I'll see to it that my little guys are the best of friends forever.
P.S. Turns out he's already an avid thumb sucker.