How to Make a Coffee Filter Wreath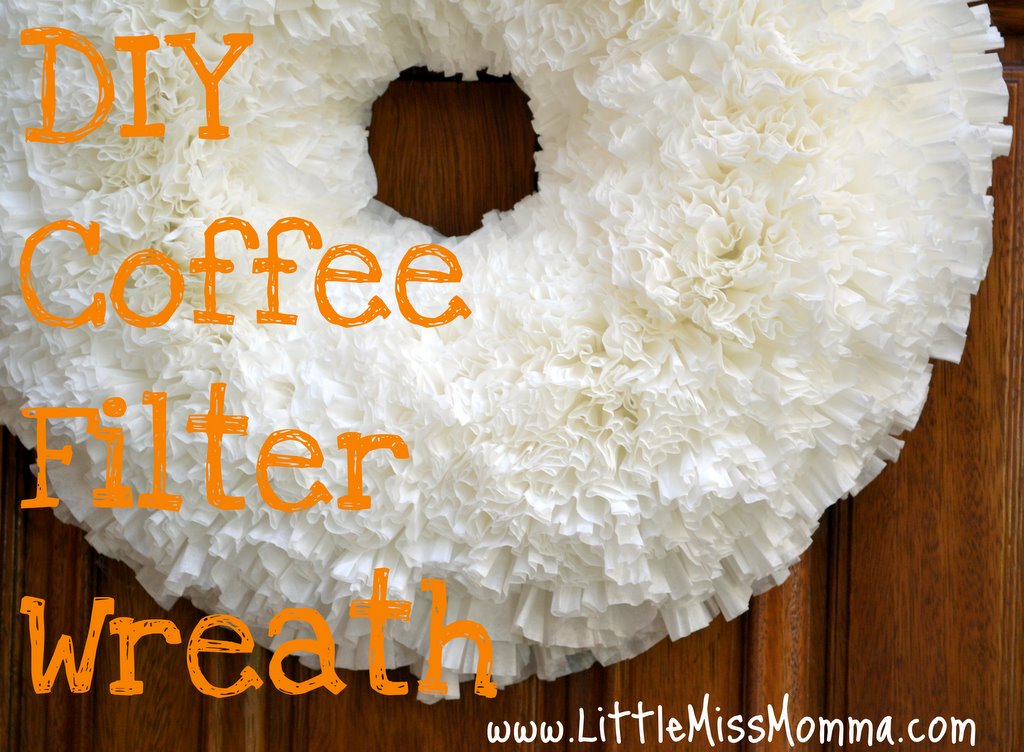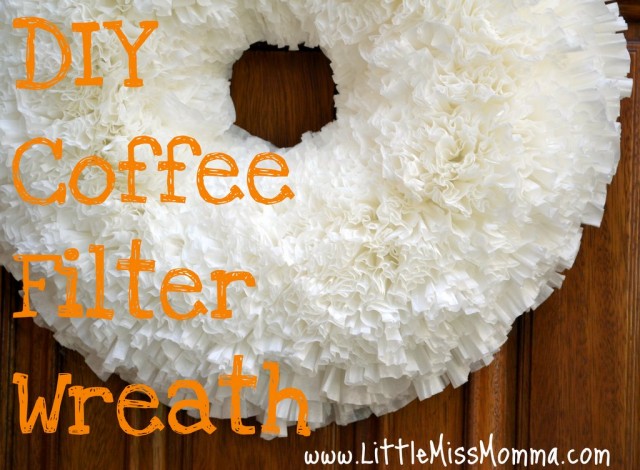 Post by Michelle {Little Miss Momma's Momma}
Ashers has been begging me to make her one of these for so long, and now she has one.
You may remember the lampshade I made her a few days ago, well I had lots of coffee filters left over so I decided to make her a fun wreath to match.  I've seen a bunch of these wreaths on pinterest, and I knew it would be fairly simple to make.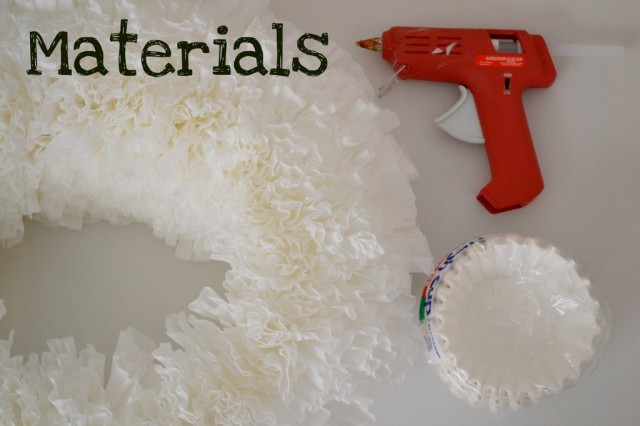 It's so easy. This is all you need:
Styrofoam wreath (white)- Michael's 12.99
glue gun and glue sticks
coffee filters, 2 packages Dollar tree
thick Sharpie with rounded tip (to avoid burns and help stick/push into the styrofoam)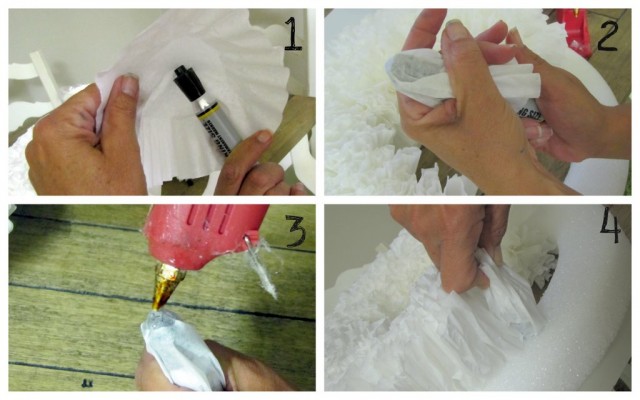 1.  place the tip of the sharpie at the center of a coffee filter
2. gently wrap one coffee filter around the sharpie
3.  apply hot glue to the tip of the coffee filter
4.  holding the sharpie firmly, place the glued tip of the coffee filter into the styrofoam, hold for 3 seconds then remove the sharpie
5.  Repeat 300-375 more times
TIPS:
Place the filters as close together as possible
You may want to purchase special styrofoam hot glue. I used regular hot glue though.
Use a white styrofoam wreath so that it doesn't show through.
Try not to put the filters to close to the edge of the inside circle of the wreath or it will not sit flush against the door.
I added a white ribbon to the back for easy hanging, if you don't want a ribbon you can just attach the styrofoam directly to a nail.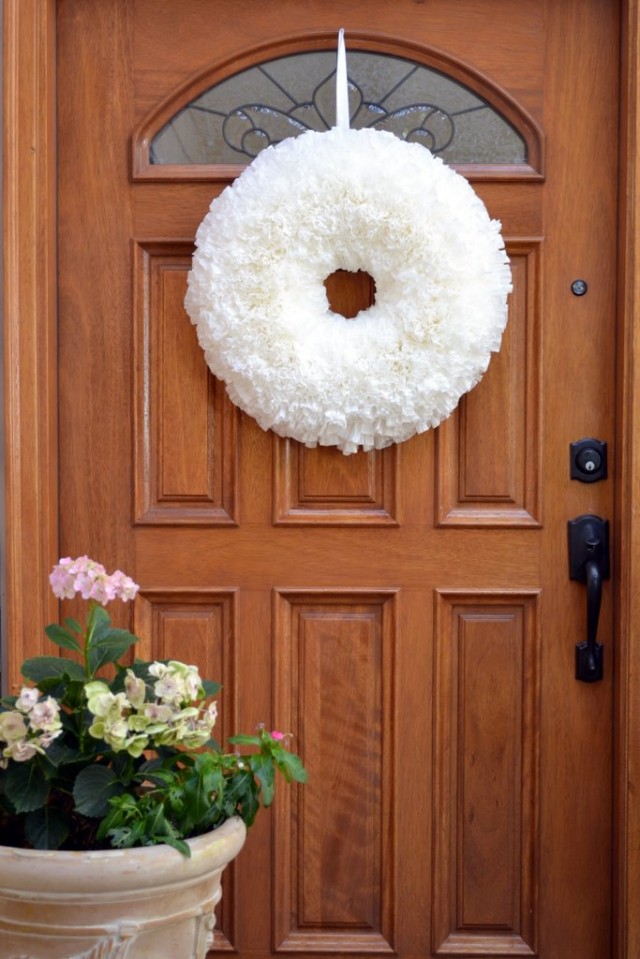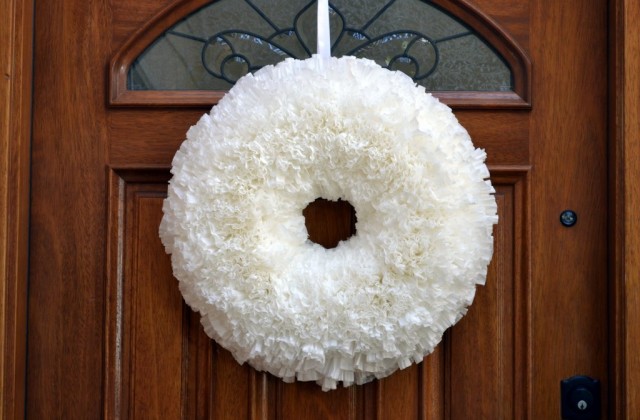 Happy Crafting,
LMM's Momma-Michelle