Ask the Duplex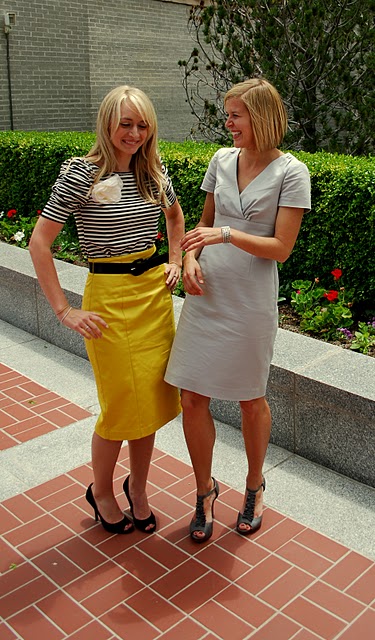 I am a t-shirt and jeans kinda girl.
After a few years of marriage we soon realized that our husbands were not helping our fashion questions with answers like, "Uh..is that a trick question?" and "Those shoes look exactly the same". Instead of forcing our husbands to be more womanly and instead of having all of our old college roommates move into our one-bedroom apartment with us, we created Ask the Duplex where we could ask these style questions and get more expert opinions.


We are so excited Ashley asked us to come guest blog at Little Miss Momma today because we have some very important questions for you (our new e-roommates) that our husbands can't seem to answer.




So, what do you guys think? Do you have some roommate advice for us?

We need lots of womanly advice over at Ask the Duplex, so come join us! And, if you're on a budget like both of us and need a few items to liven up your wardrobe, enter our giveaway for a fifty dollar Visa Card!