High Waisted: A Girl's Best Friend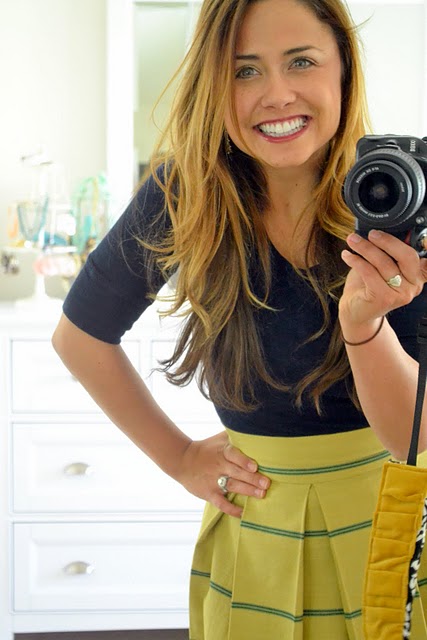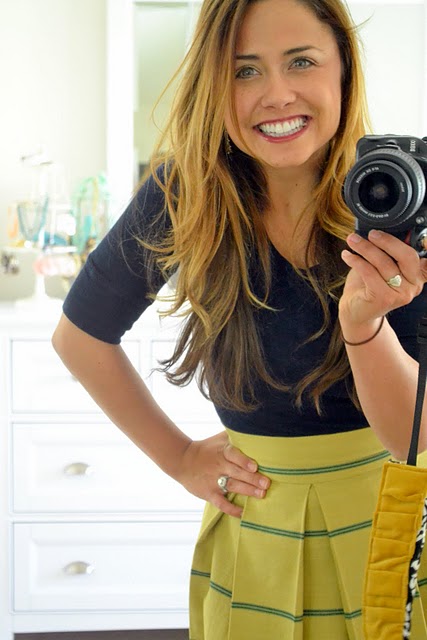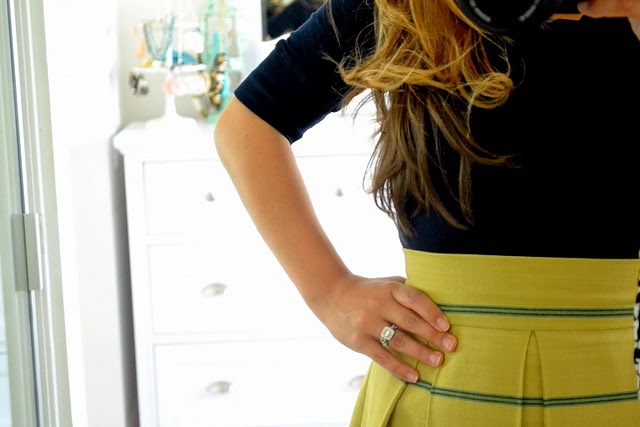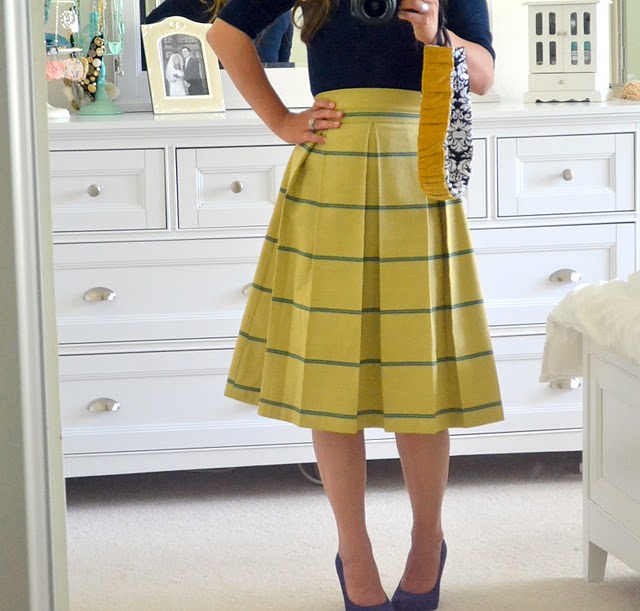 I once heard a rumor that Mariah Carey had her two bottom ribs removed so that she could fit into clothes better…or was it Janet Jackson? On either account, I fit into that category of girls with an extra large rib cage.  Put it this way, in middle school my ribs protruded further than my tatas–and it was cause for some major juvenile teasing. Which may be why I am totally stoked that high waisted skirts are back in. They give me some semblance of a waist and they totally hide the post baby pooch that every old man at church mistakes for a preggo bump, not cool.
Visit
La Vie Petite
if you want your very own handmade, mustard yellow, pooch-hiding, high waisted, glorious skirt.