What were you wearing when?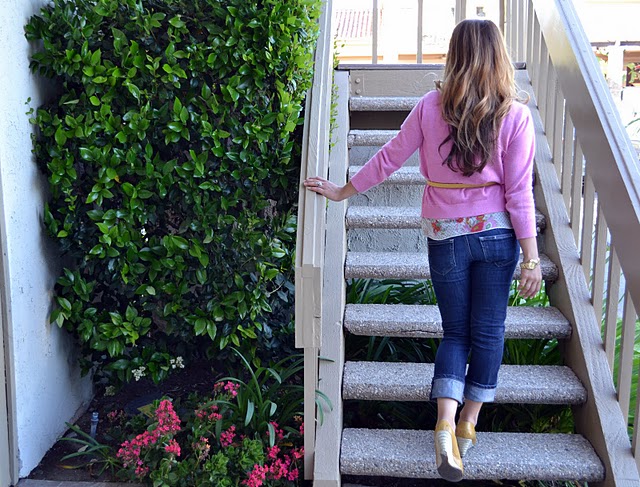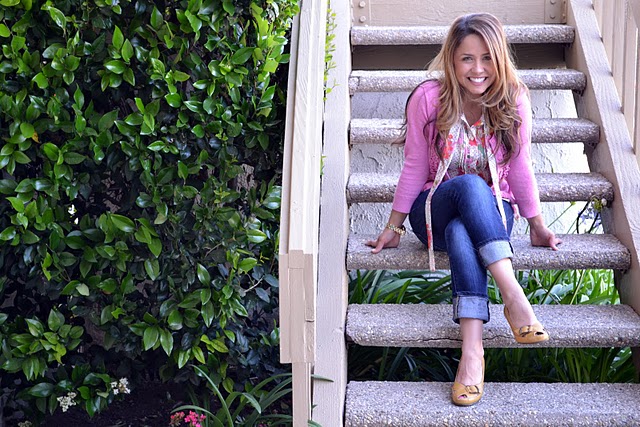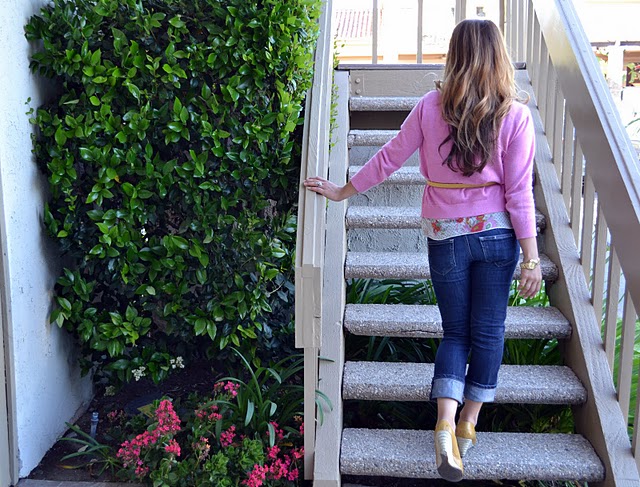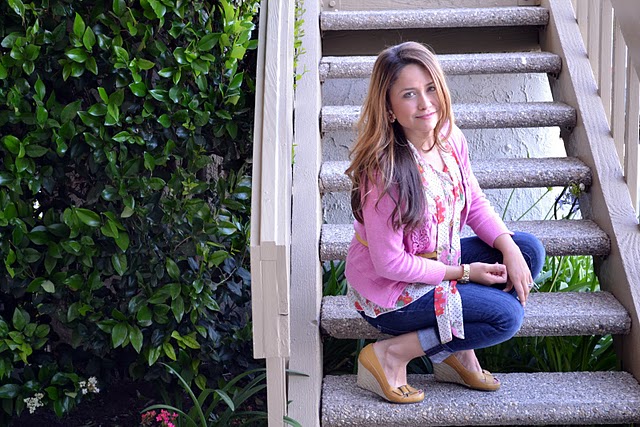 Top: Forever 21, Sweater: Target, Belt: Old Navy, Watch: Target,
Jeans: Paige Denim @ Nordstroms, Shoes: Aerosoles
My blouse and shoes were purchased a looonnnggg time ago. In fact, a lot of items I still wear regularly were purchased months, if not years ago–as in I have had them since high school or early college.
Which got me thinking about something funny.
Is it just me, or can you remember exactly where and when every single item of your clothing was purchased? And, is it weird that I remember exactly the outfit I was wearing on all the special moments of my life? Like the goofy light wash denim Miss Sixty bell bottoms, Abercrombie shirt, Gap jean jacket and white platform Sketcher sneakers that I wore on my first date with the hubs.