Lily Jade: The Caroline Bag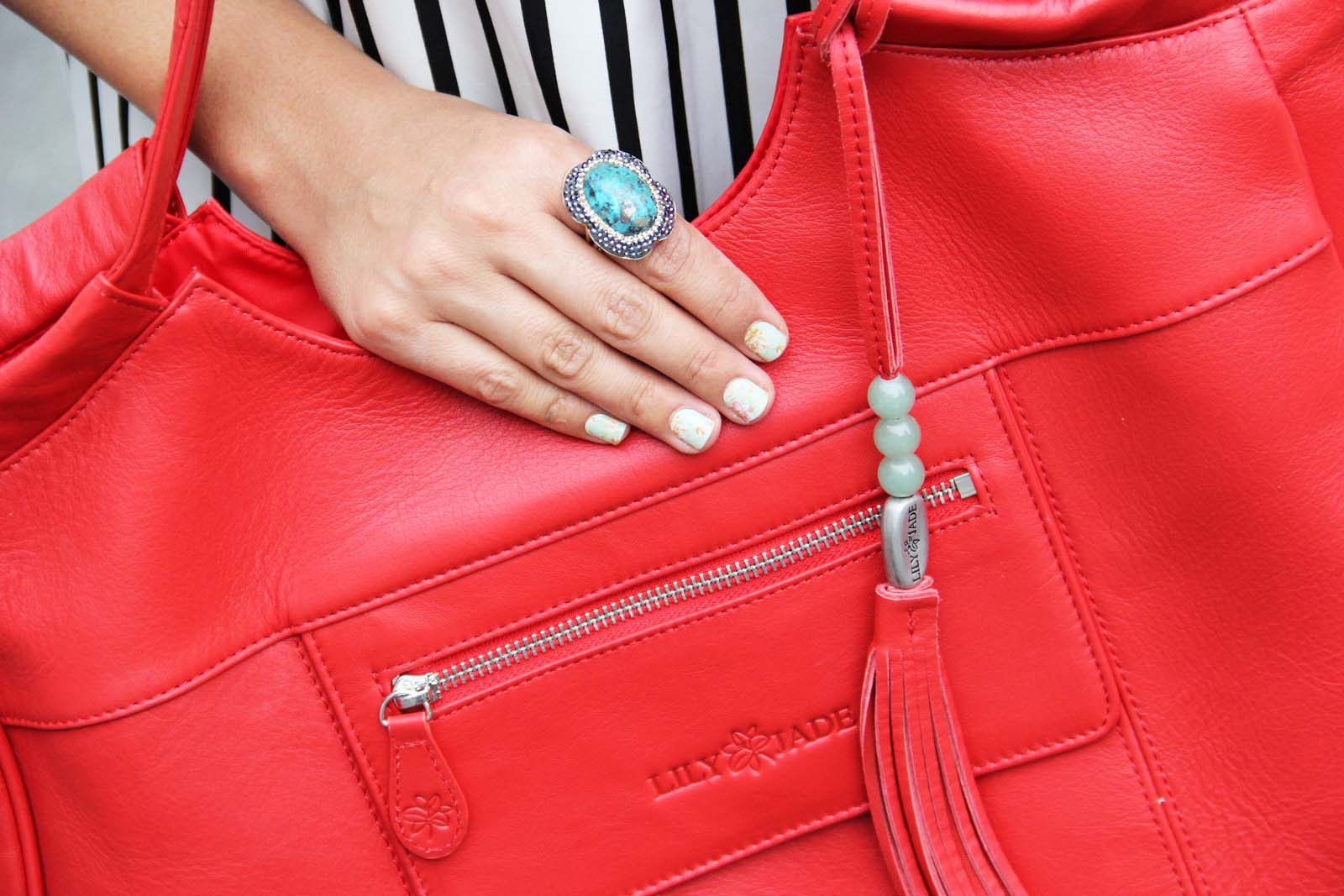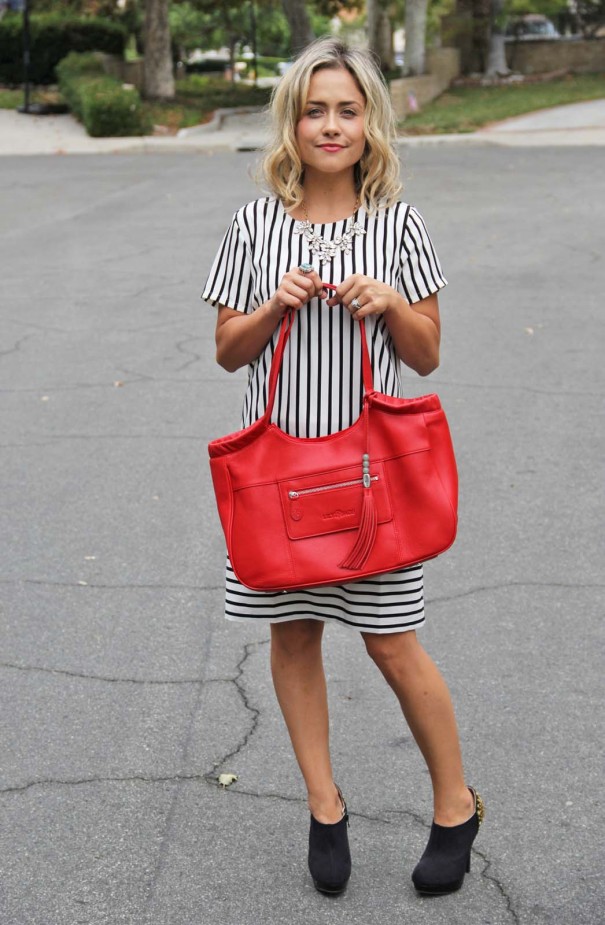 Introducing my new, classic red Lily Jade bag.  My kids are to the age that carrying a diaper bag around is no longer a "must-have".  I've now entered that stage where I can toss a few diapers into a oversized purse and be on my way.  However, even though I'm not carrying around a gaggle of baby items, I still have plenty to lug with me on my day-to-day errands (dog leash and treats, wipes, snacks, crayons,water bottle, day planner, glasses, lip gloss, wallet, etc).  So a big purse with lots of pockets is a must.  That's why I'm absolutely giddy over my Lily Jade Caroline bag.  It's actually a diaper bag–but it looks like a purse.  Fashion and functionality, yes please!  In addition to a ton of pockets, it has a removable (and washable) insert that makes keeping your purse organized a cinch.  The leather is crazy-soft and the RED…how have I gone so long without a classic red purse?!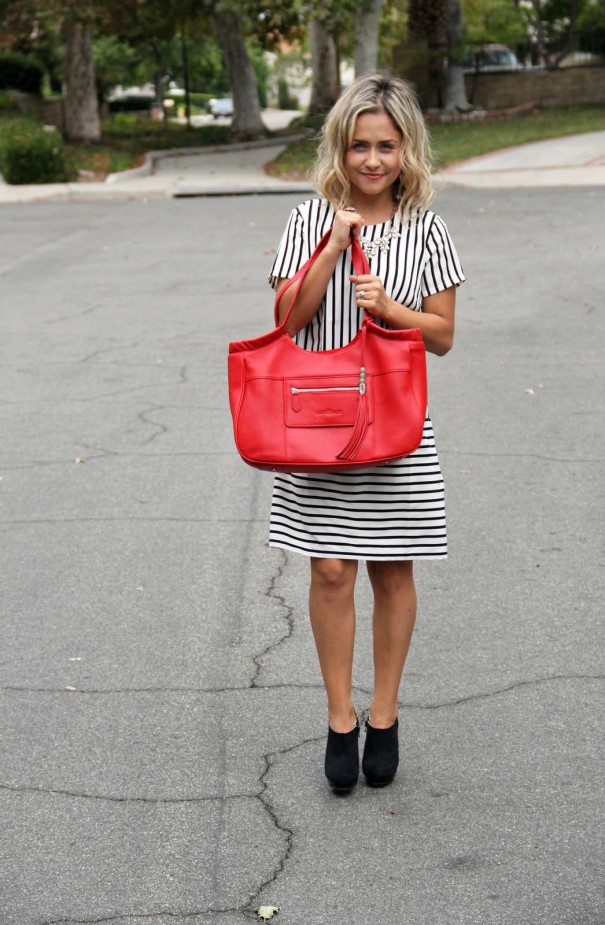 Dress: Forever 21 // Shoes: Sears // Necklace: J.Crew  //  Bag: Lily Jade  // Nails: Jamberry  // Ring: SL Designs
Also, NO I'm not pregnant–although I seem to be hiding behind my bag like I am. No bun in the oven for this tired momma.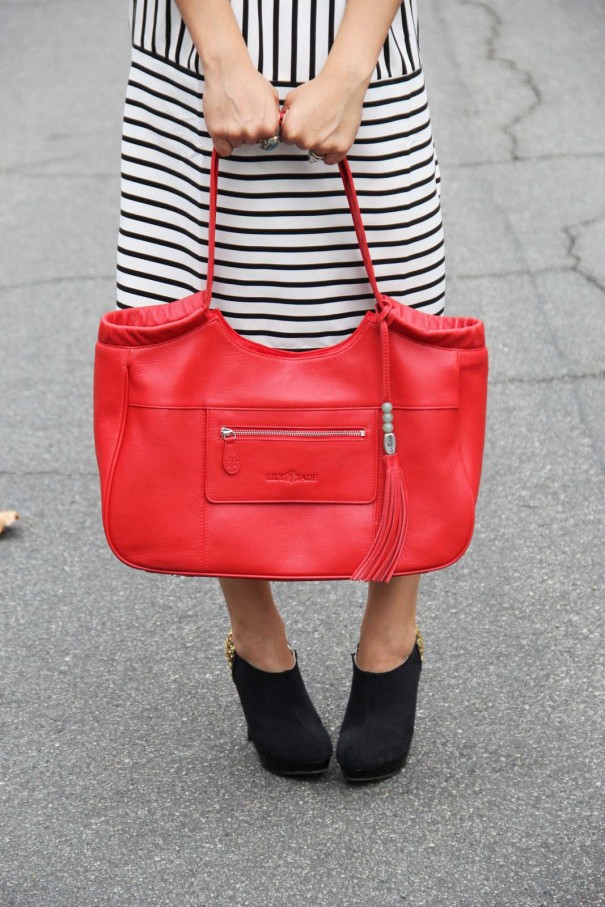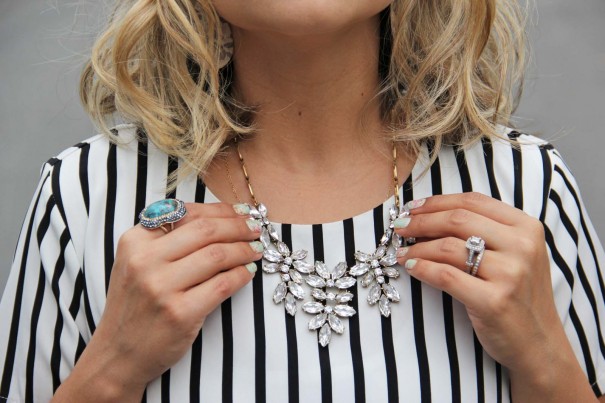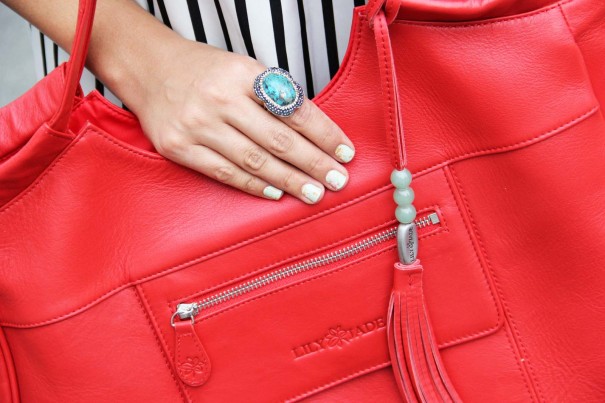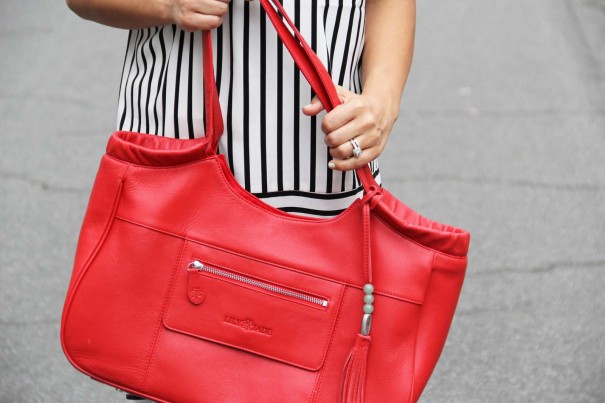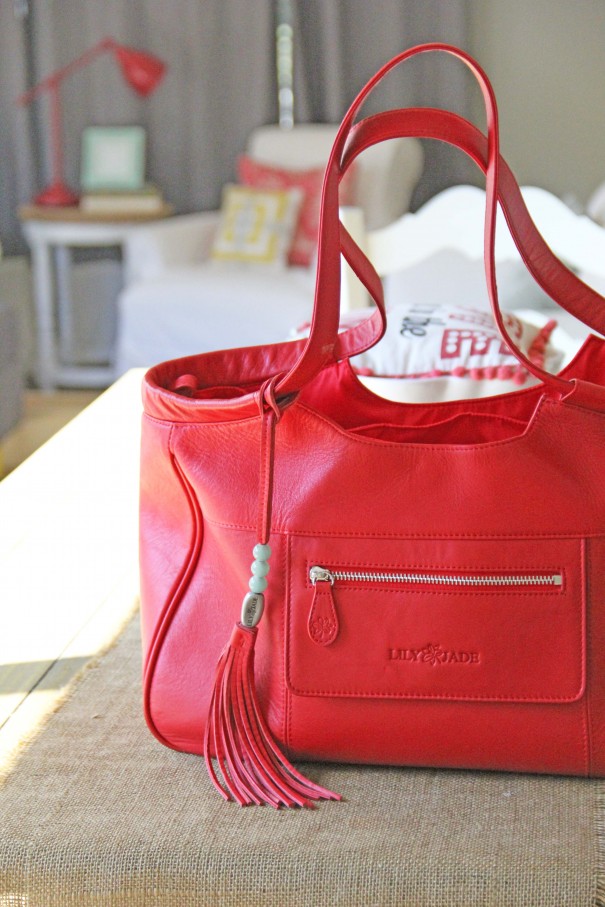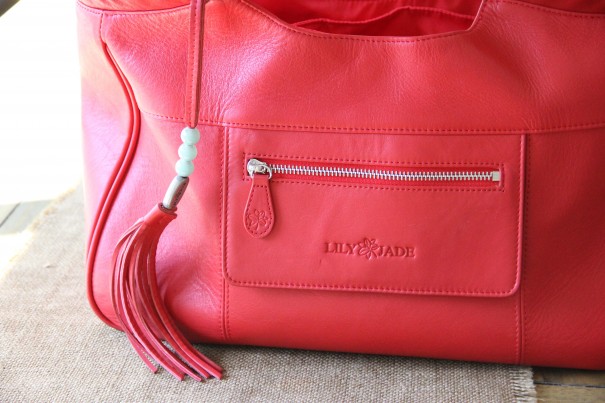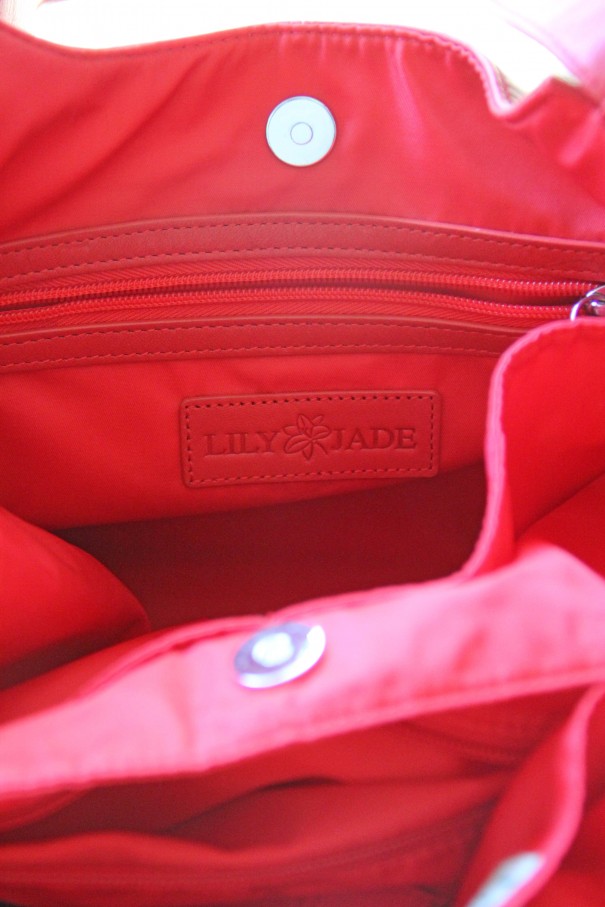 The bag insert snaps into place with this magnetic button so it doesn't slide around.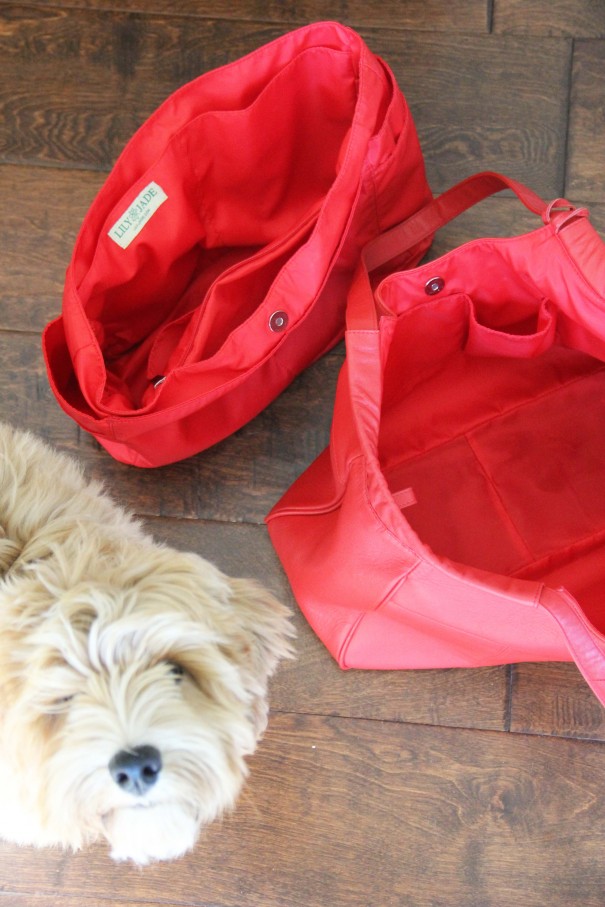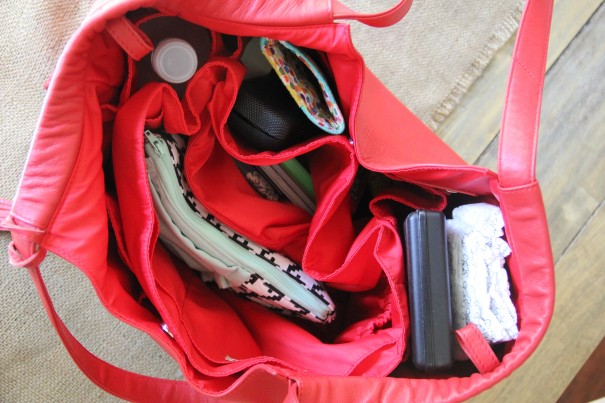 Maverick is all about the organizationing insert.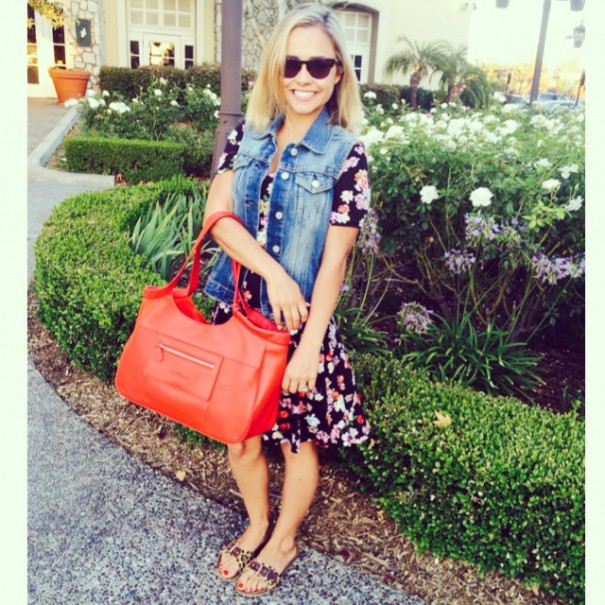 Bag c/o: Lily Jade // Vest: Gap //  Dress: TJ Maxx  //  Glasses: TOMS