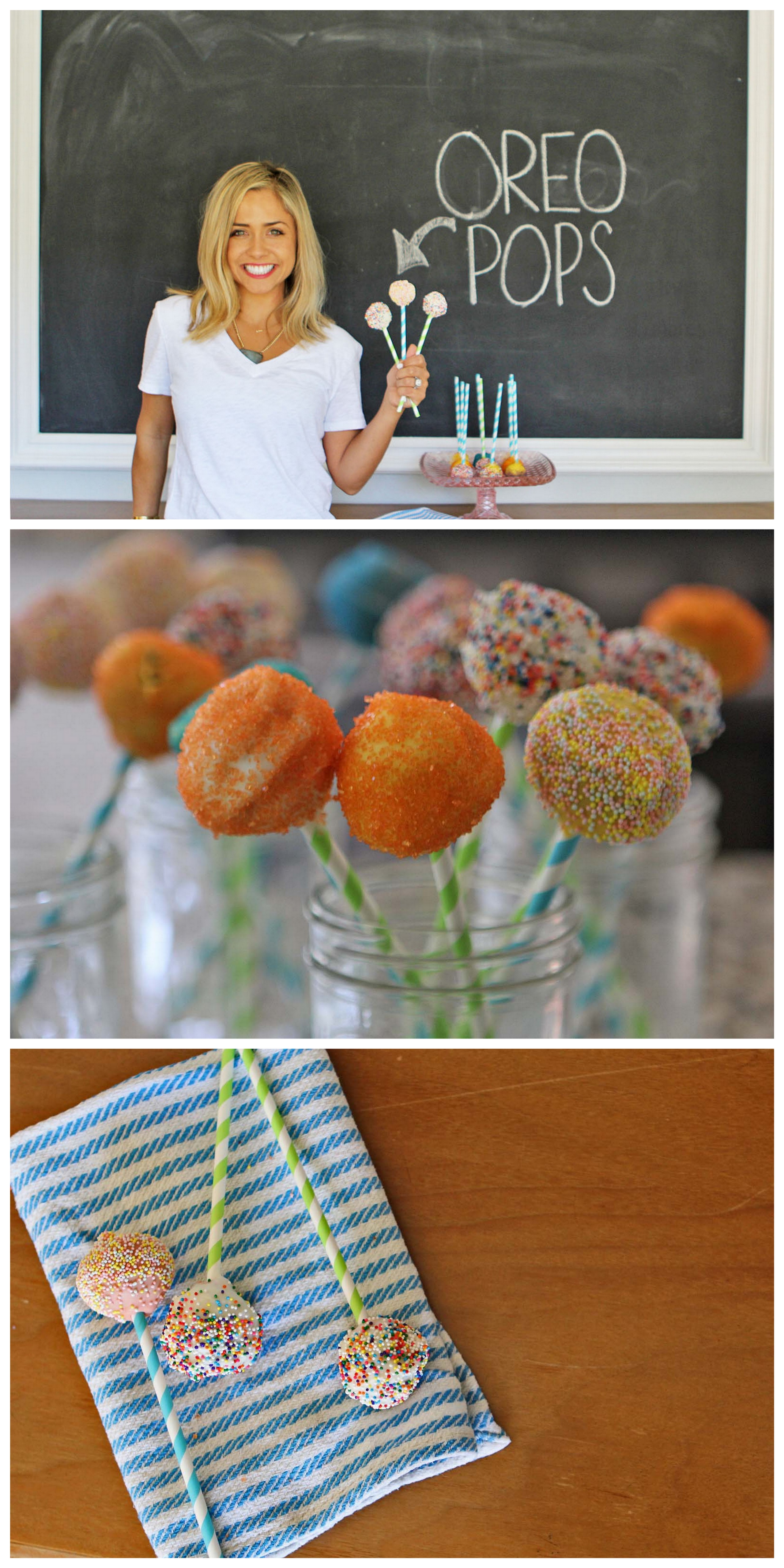 Y'all know that I have a mild obsession for cake pops. But they can be time consuming and sometimes I need a pretty and delicious dessert in a pinch.  So you can imagine my excitement when my friend Brittney told me a "no bake" way to make cake pops with Oreos.  This recipe cuts the prep time drastically (because you don't have to bake a cake).  And the taste even rivals my beloved cake pops–soooooo yummy! I knew I had to share with you guys.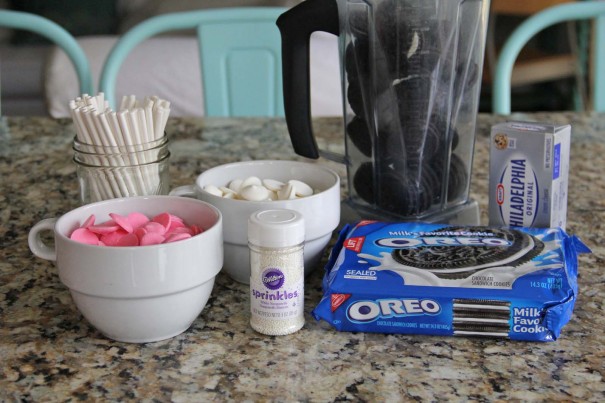 No Bake Oreo Cake Pops Recipe
Ingredients:
1 package of Oreos
2/3 package of cream cheese
candy melts (melting chocolate)
sprinkles
lollipop or cookie sticks
Directions:
Use a food processor to crumble cookies. I used that long wand that came with my Vitamix to push the cookies down into the blades.  If your blender isn't super powerful then blend the cookies in smaller batches. If you don't have a food processor you can put the cookies in a large plastic bag and use a hard object to crush the cookies as finely as possible. In a bowl, combine Oreo crumbles and cream cheese. Form dough into one large ball and chill in refrigerator for about 30 minutes or the freezer for 10 minutes. Now, roll dough into 1.5 inch balls.  Then use the second half of my Cake Pop Recipe  to complete your pops. I like to serve mine chilled. Recipe will yield approximately 25 cake pops.
[easyrecipe id="19848″ n="0″]
I tried them with vanilla Oreos as well–also super yummy! Now I want to try this with the Cookie Dough and Birthday Cake flavored Oreos.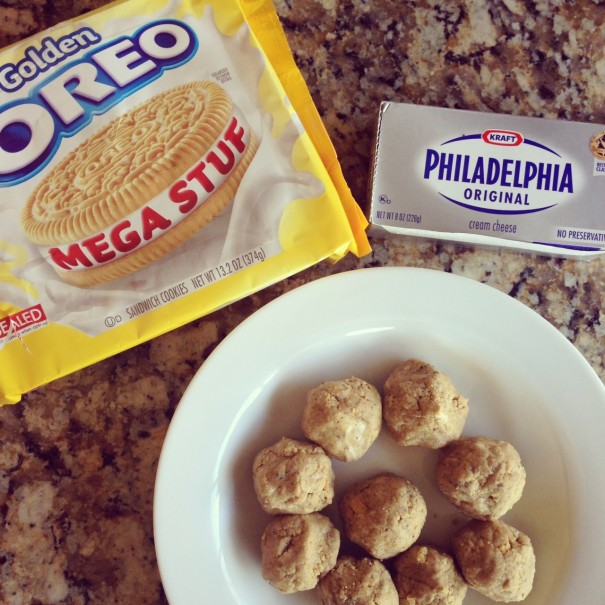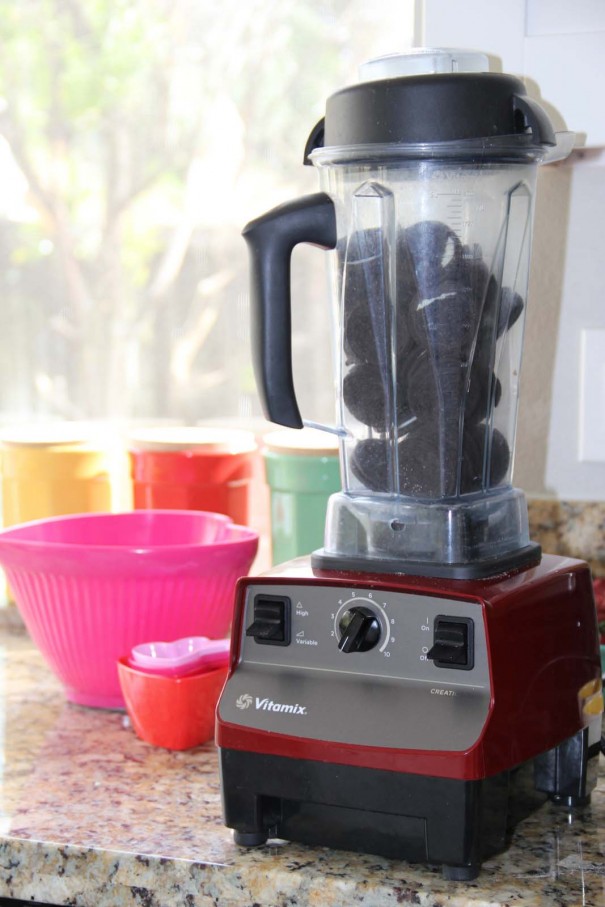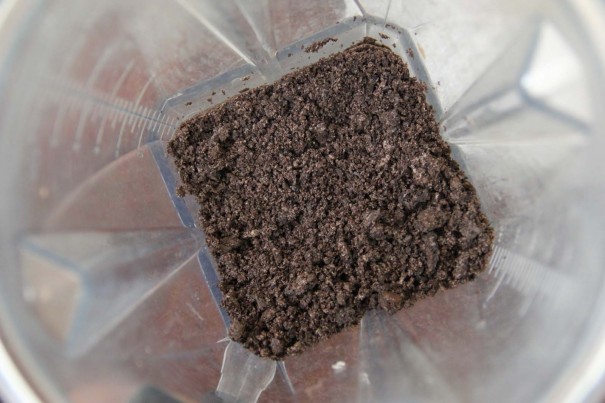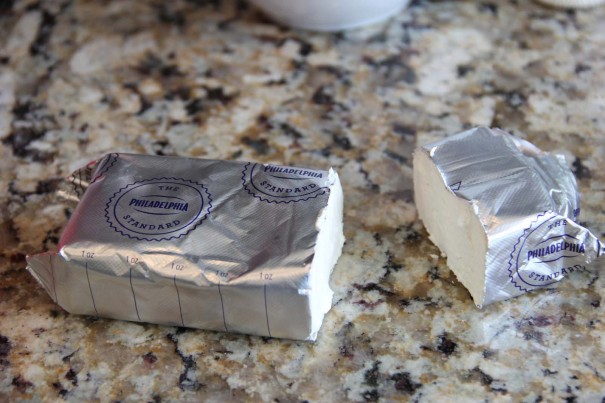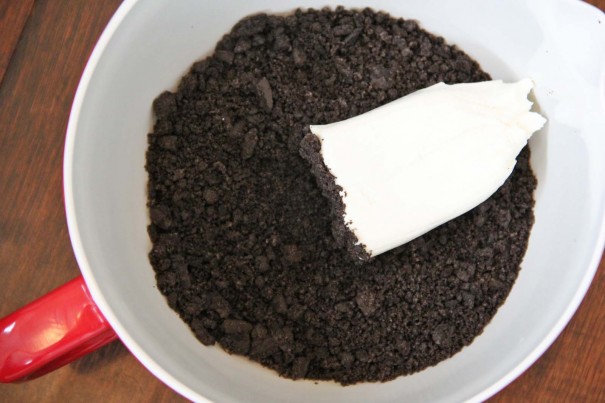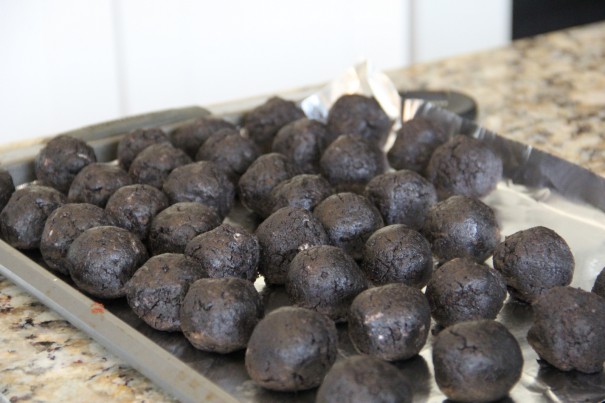 TIP:  After melted, I sometimes add a spoonful of Crisco to the chocolate candy melts to thin it out some more.  This step is optional, but if you find that your chocolate is still too thick this can help.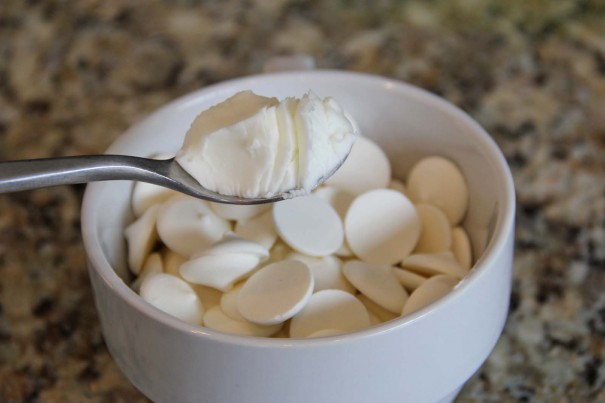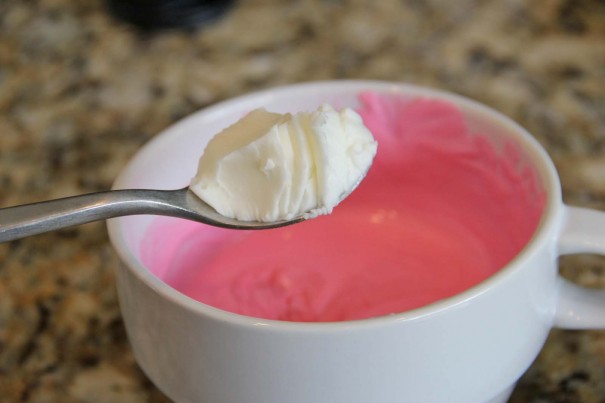 Remember, for super detailed instructions on how to cover the Oreo pops with chocolate, visit my Cake Pop Recipe post.
TIP: Instead of lollipop sticks you can use paper straws.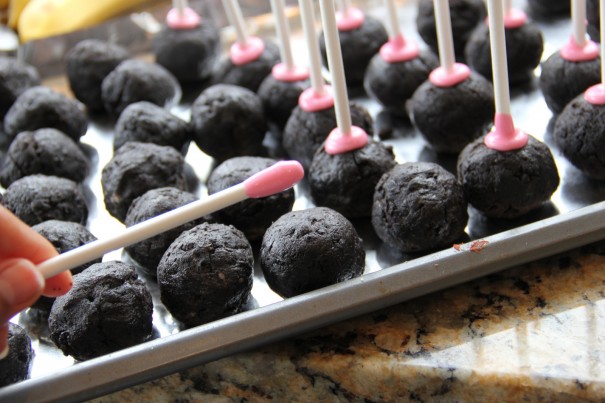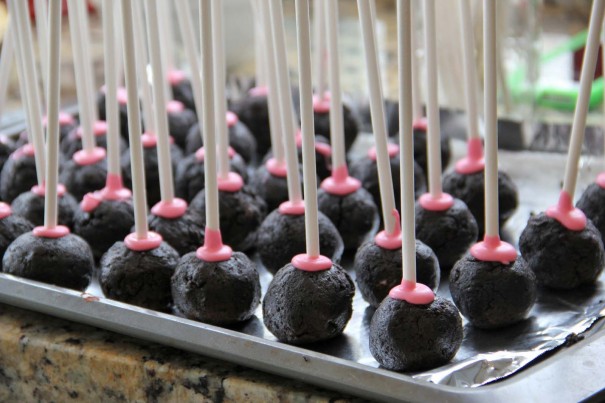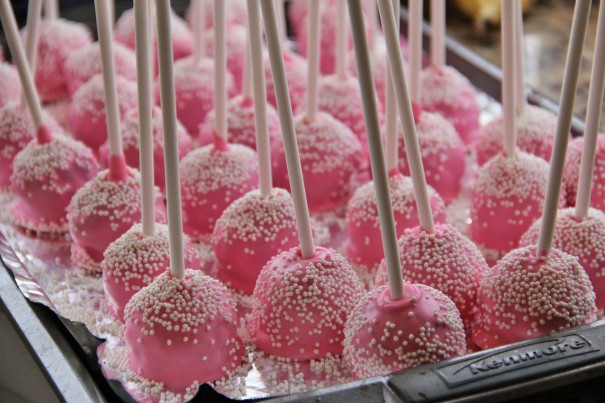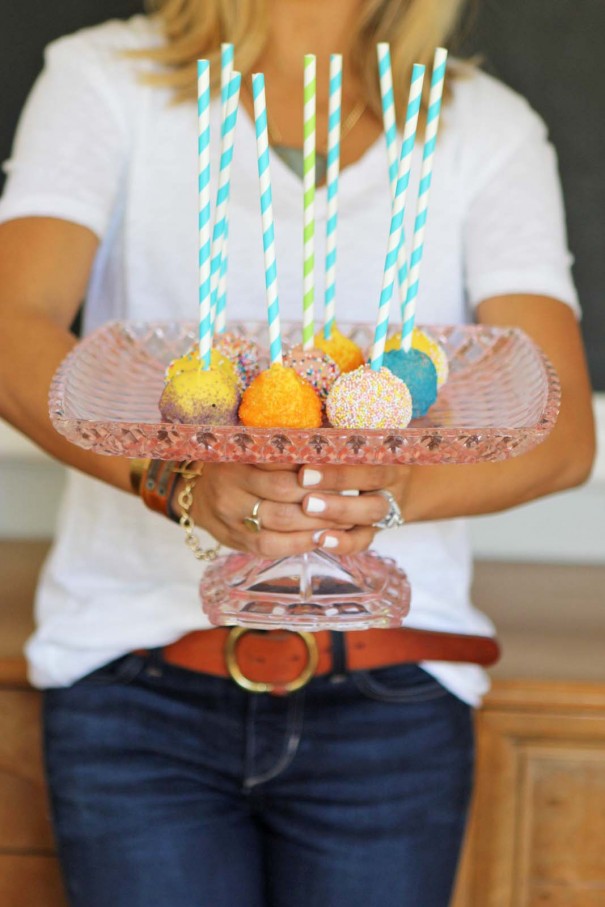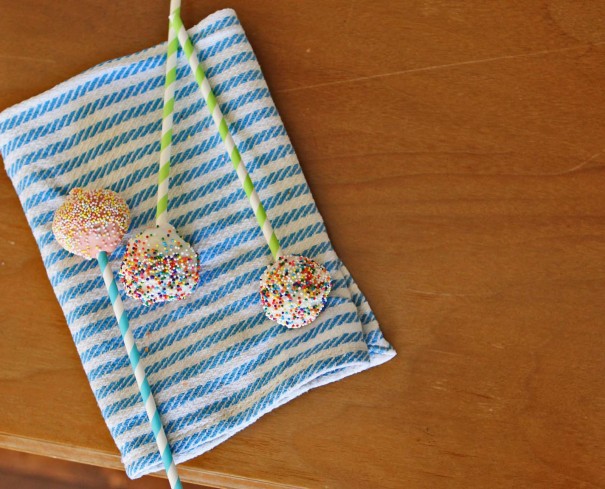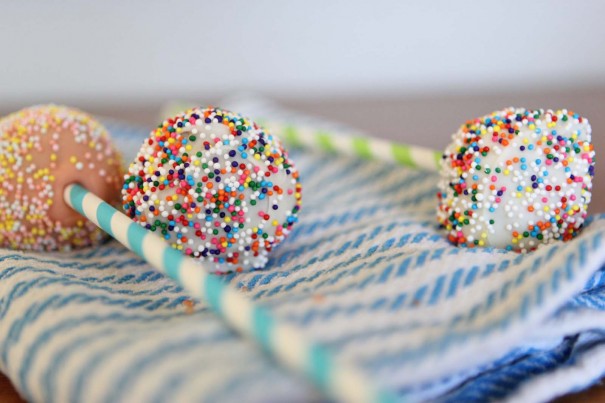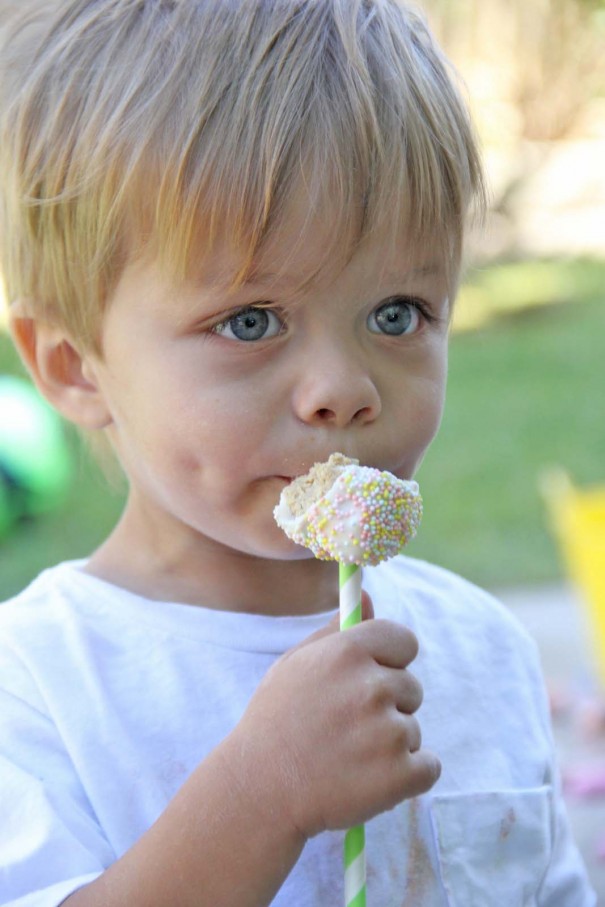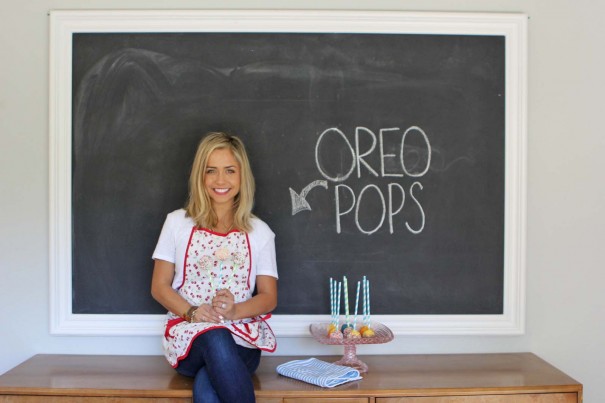 I'm Ashley. Sometimes I craft, occasionally I cook, everyday I write, and I'm always Momma. This is my blog. I keep it real while still seeing the rainbows and butterflies in all of life's lessons.
Latest posts by Ashley Stock (see all)