Chocolate Berry Bark Recipe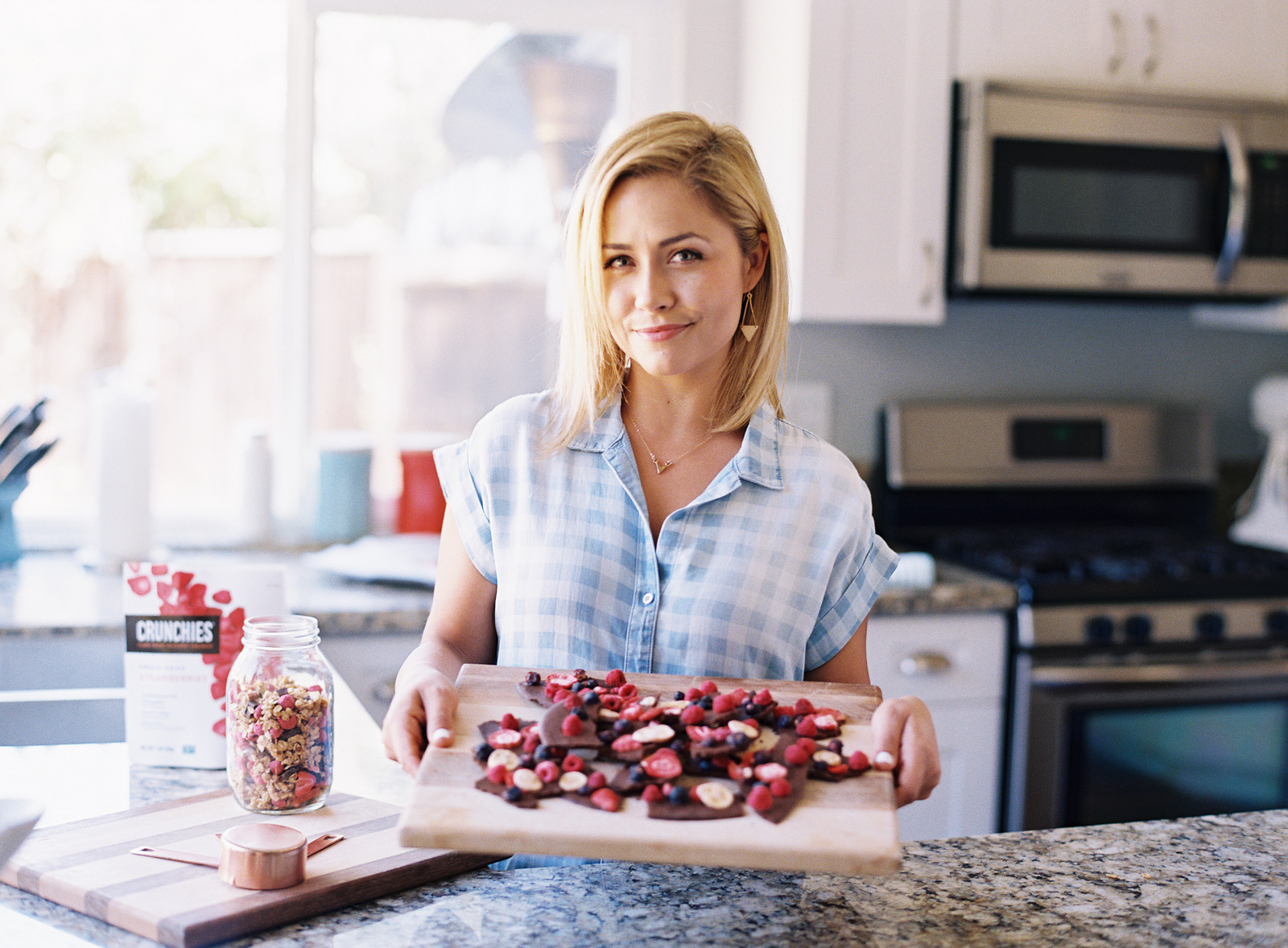 Photographed by Ashleigh and Erik Photography.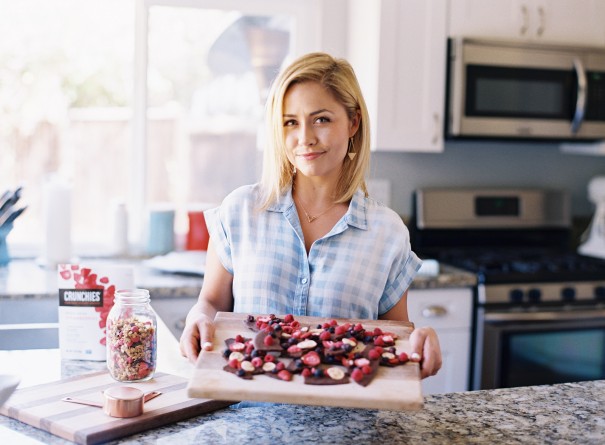 Chocolate berry bark might be about the easiest dessert to whip up–and its a guaranteed crowd pleaser.  I have two boys and they both get a kick out of helping me make this yummy treat.  I melt the chocolate and then let them have fun tossing their favorite Crunchies fruits on top. We let it harden then break it into chunks and enjoy.  It's also delicious in ice cream or with a side of hot chocolate.

Dark Chocolate Fruit Bark
Ingredients
1 (16 oz.) bag of dark chocolate chips (the higher the quality the better)
¼ cup Crunchies blueberries
¼ cup Crunchies strawberries
¼ cup Crunchies raspberries
Instructions
Pour chocolate chips in a saucepan and begin to cook on the lowest temperature while stirring constantly until completely melted.
Remove from heat and pour in the center of a parchment paper lined cookie sheet.
Sprinkle on Crunchies fruit.
Store in a cool, dry place until hardened.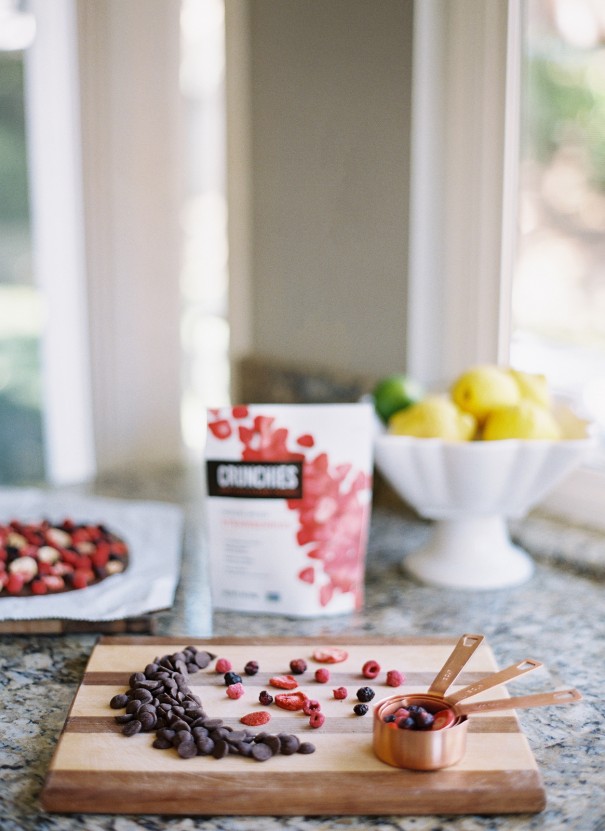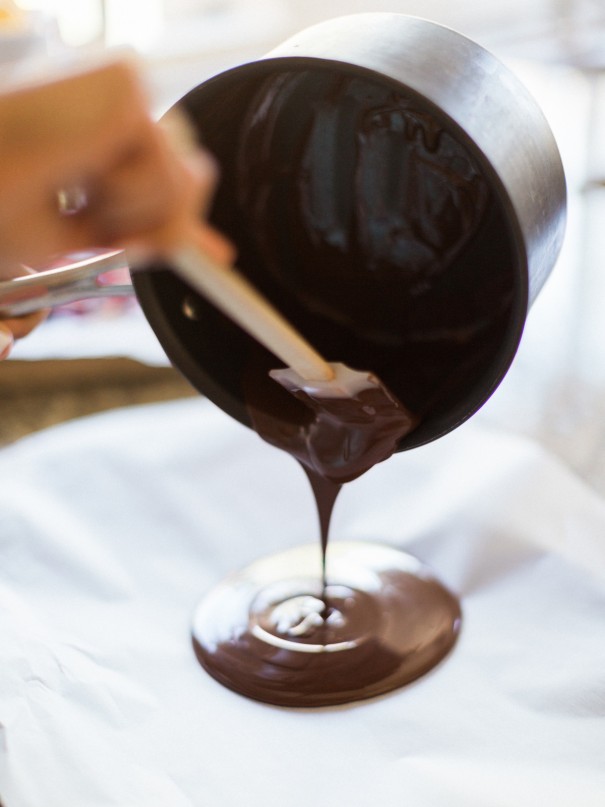 Pour the chocolate chips into a saucepan and begin to cook at the lowest temperature.  Stir constantly until completely melted (no lumps).  Low temperature and continuos stirring will prevent the chocolate from burning. Pour the chocolate into the center of a cookie sheet lined with parchment paper.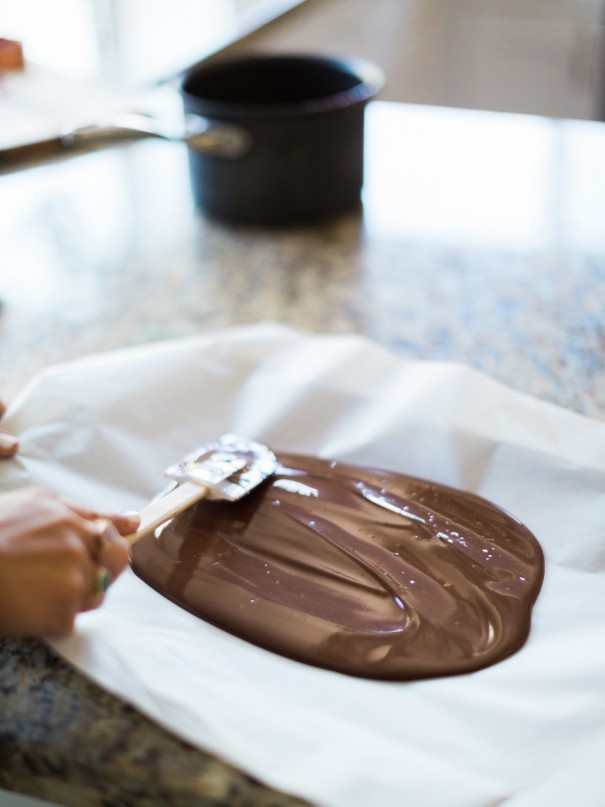 Smooth out with a rubber spatula.  Then sprinkle with your favorite Crunchies freeze dried fruits.  We used raspberries, blueberries and strawberries.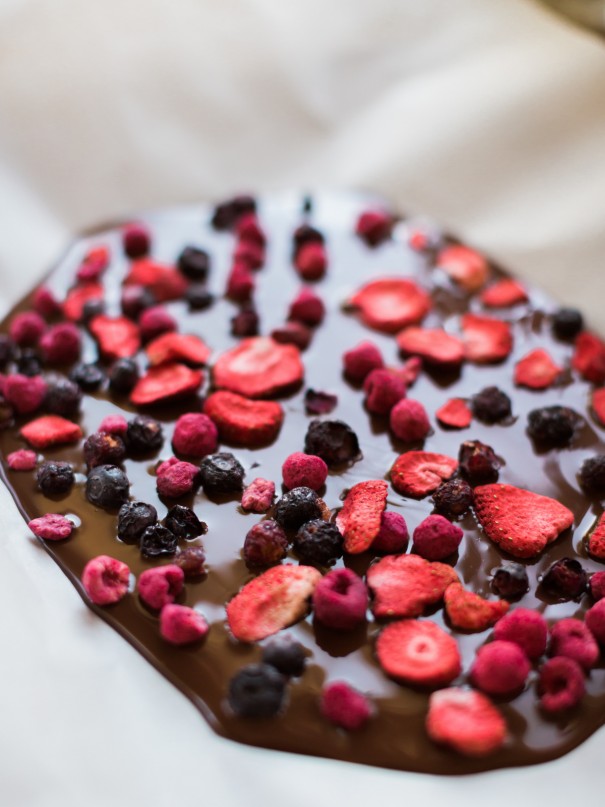 Allow chocolate to cool and completely harden before breaking apart.  Now serve and enjoy!