Girl Scouts® Thin Mints® Cupcake Recipe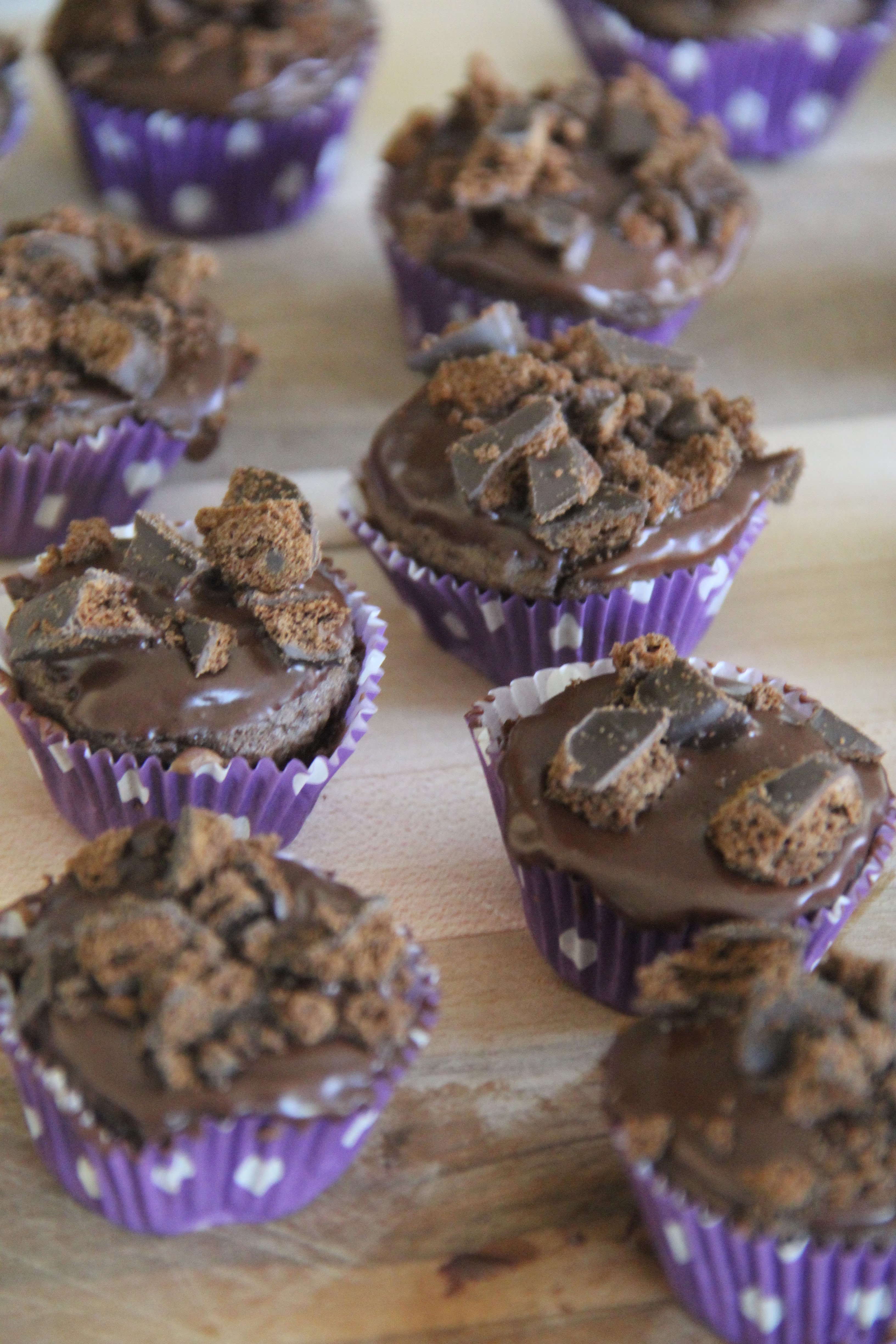 Thank you for supporting the sponsors who help support this blog.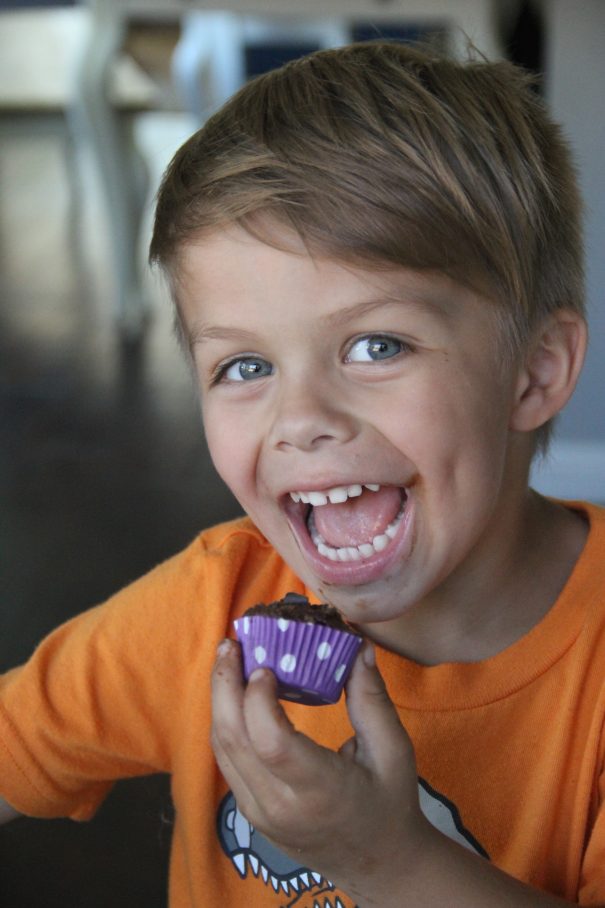 Every year it's always the same. I reluctantly drag my kids to the grocery store to do our weekly shopping. I wrestle them down the aisles and bribe them with bags of chips and iPad screen time if they'll just let me shop in peace (they never oblige). Sweating, exhausted and irritated, I schlep the boys and my groceries out of the store. And then it happens. Like a fountain of hope and happiness I emerge from the automatic doors to find a group of adorable smiling faces holding up boxes of my all time favorite cookies! Would you like to buy some Girl Scout Cookies®? Would I ever?! At least a dozen boxes later and I'm set… for a month, at least. But then cookie season ends and I'm left craving and missing my Thin Mints® fix. Little hope awaits the end of my grocery shopping experience once Girl Scout Cookie™ season has passed. But guess what?! I have the best news! The BEST news! No, I'm not pregnant. But this news is right up there on the excitement scale! Are you ready?? Okay, here it is: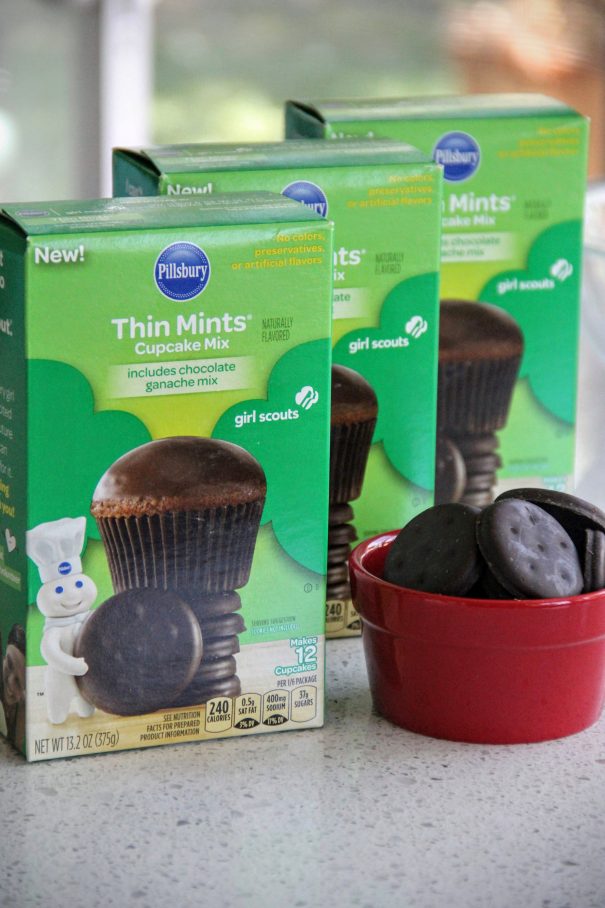 Yep, that's right! You can get Girl Scout® inspired desserts that will remind you of your favorite cookies all year round with these new Pillsbury® Girl Scouts® Baking Mixes! There's nothing I love more than nostalgia, and baking these Girl Scouts® Thin Mints® Cupcakes brought back so many wonderful childhood memories. Sawyer was happy to be my helper in the kitchen…and even happier to be the official taste tester! Let me just say that these cupcakes turned out AMAZING! So flavorful (similar to a Thin Mints®) and moist and chocolaty! And they were a cinch to make! I even had a box of Girl Scouts® Thin Mints® hiding away in my secret dessert cupboard and I crumbled them to use as a topping for the ganache frosting–YUM!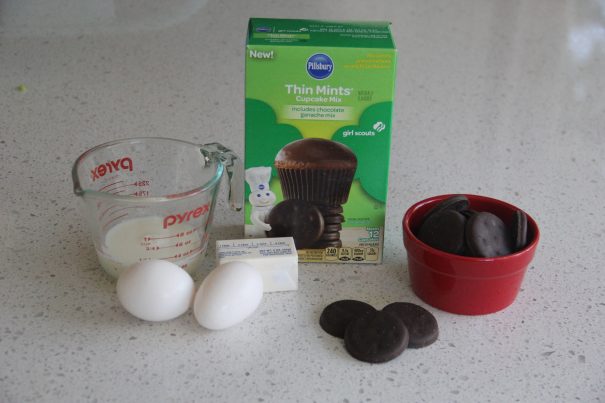 I also decided to use mini cupcake papers for fun! The recipe yields 12 normal size cupcakes–but it can make 24-30 minis if you go the mini-route like me.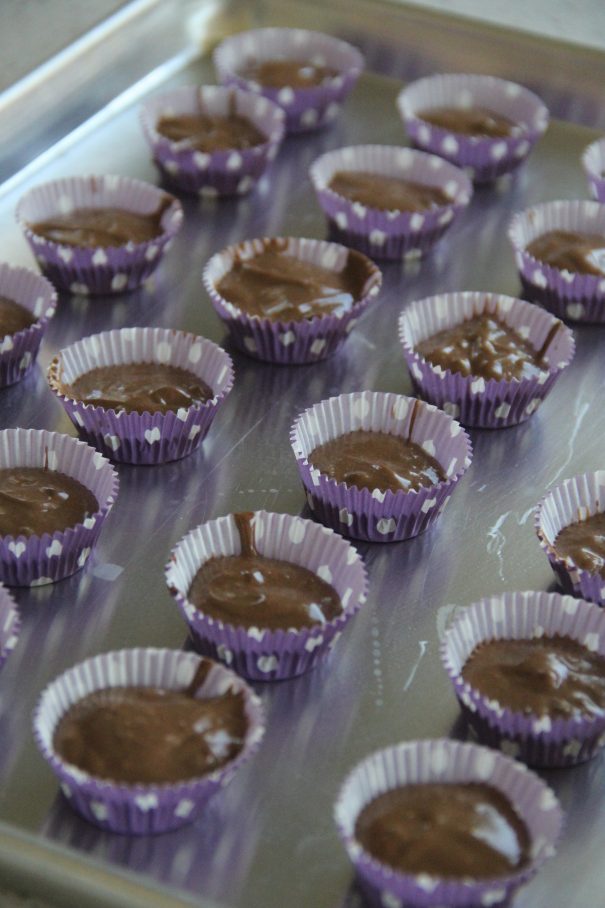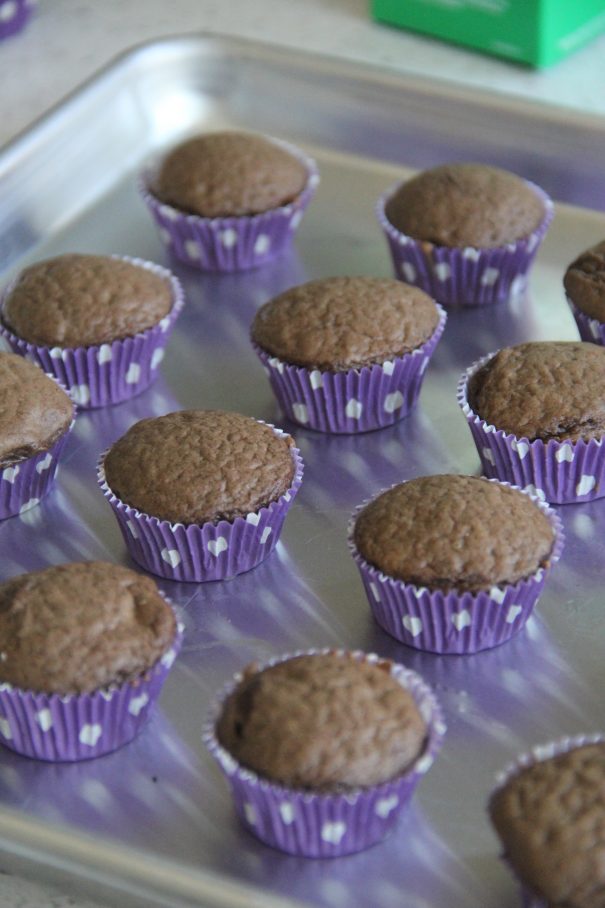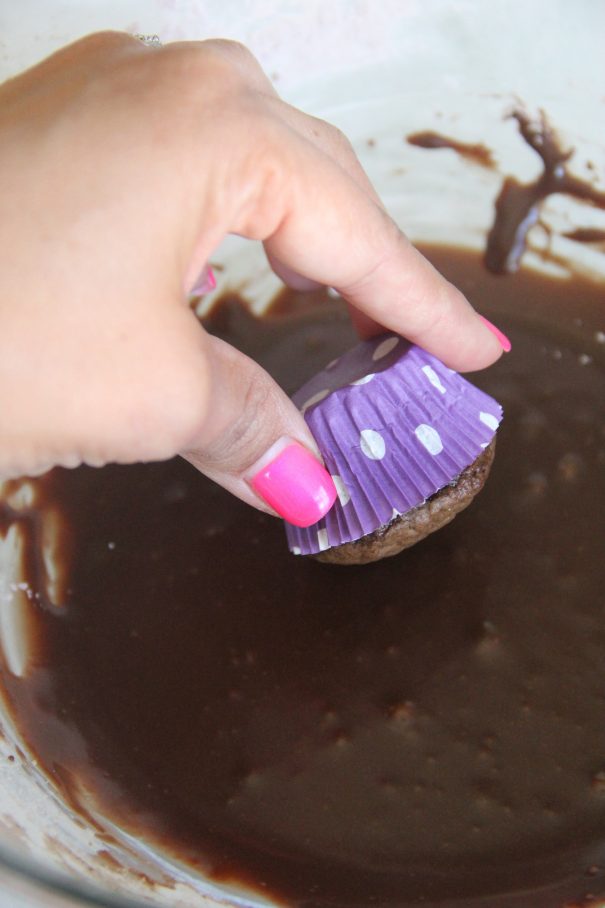 Dipping the cupcakes in the chocolate ganache frosting was way easier than I expected!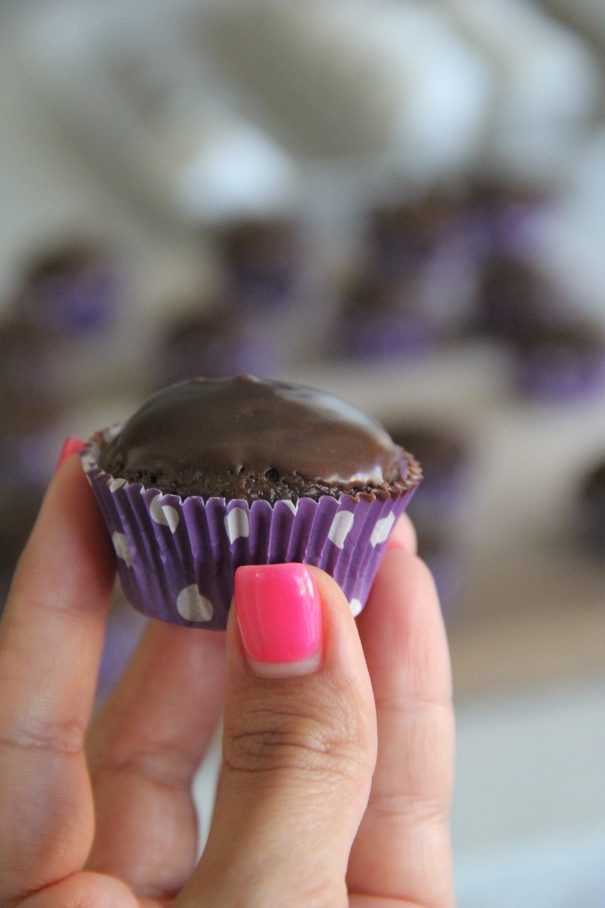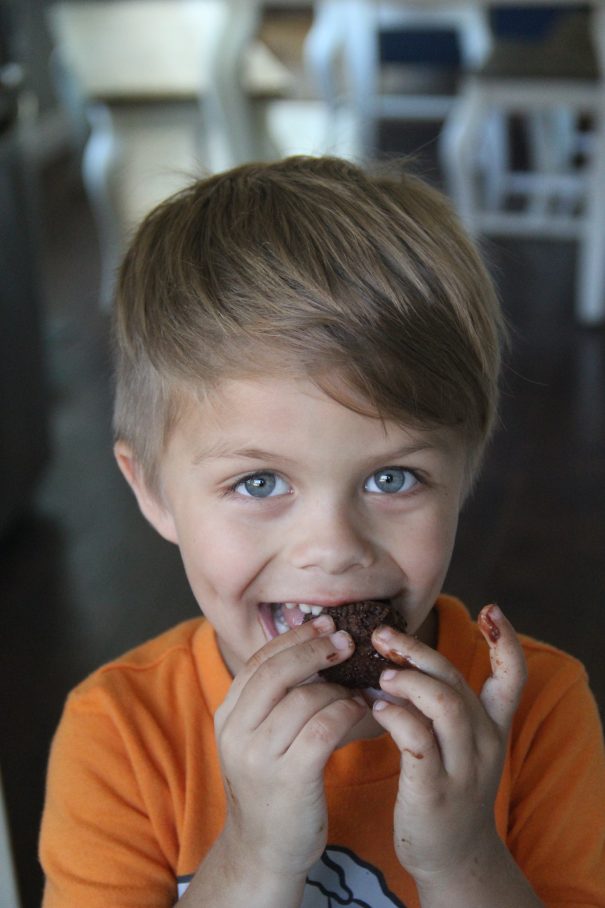 Messy Sawyer!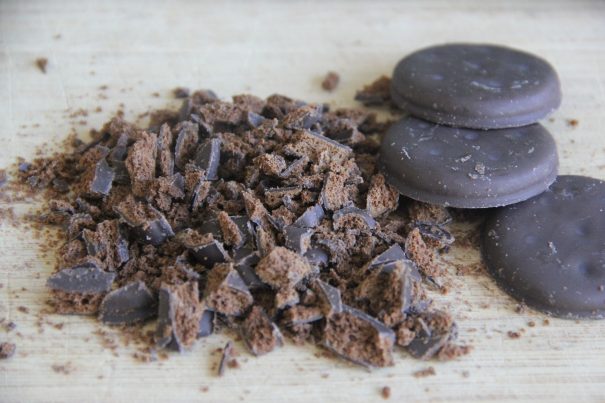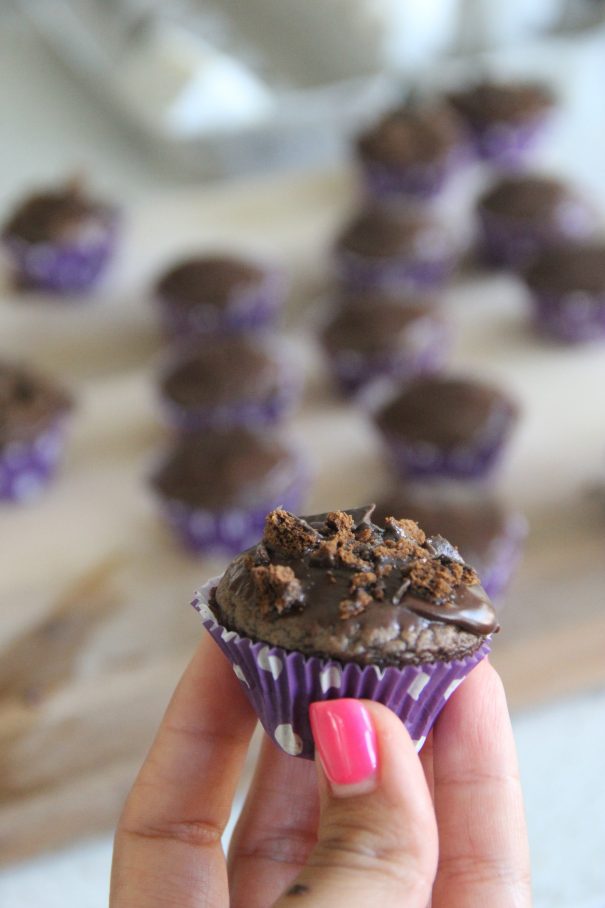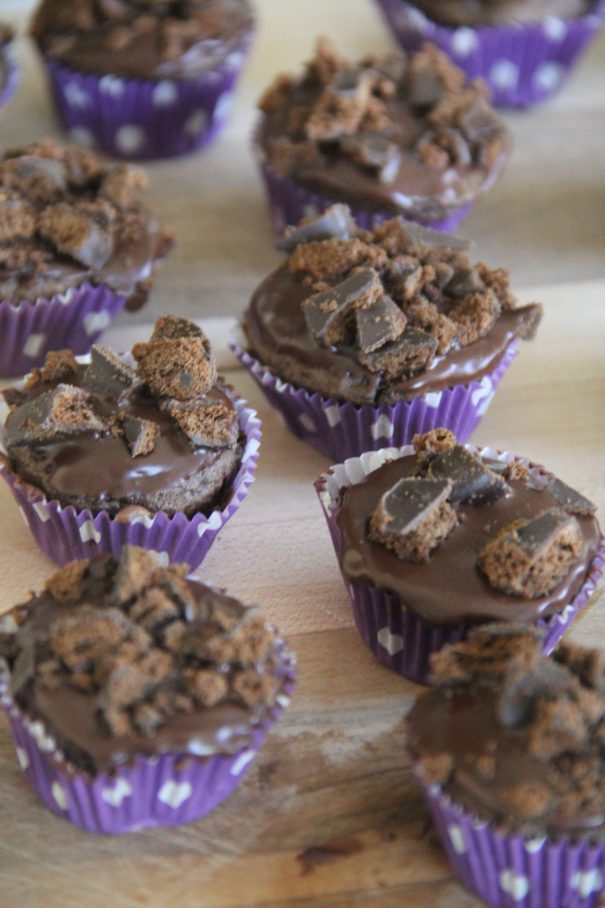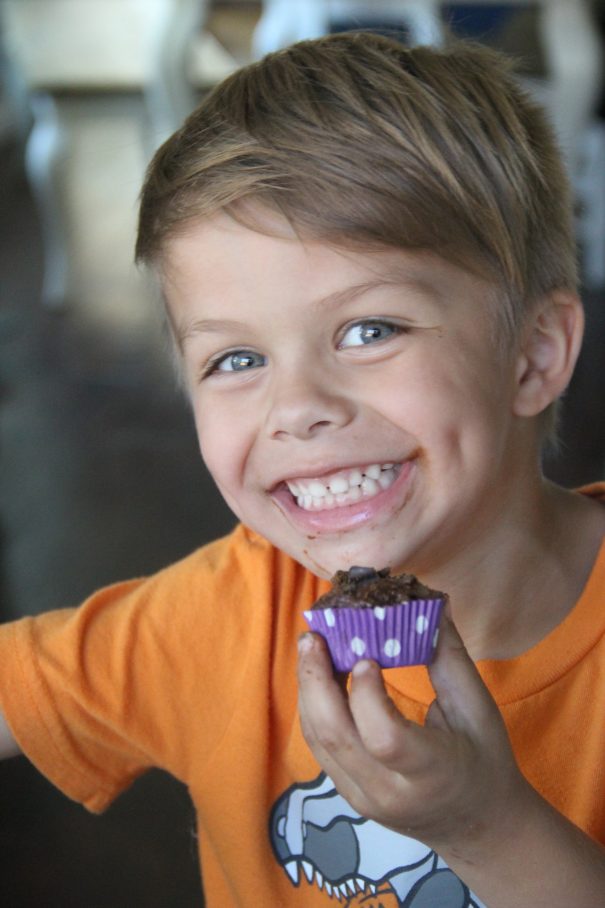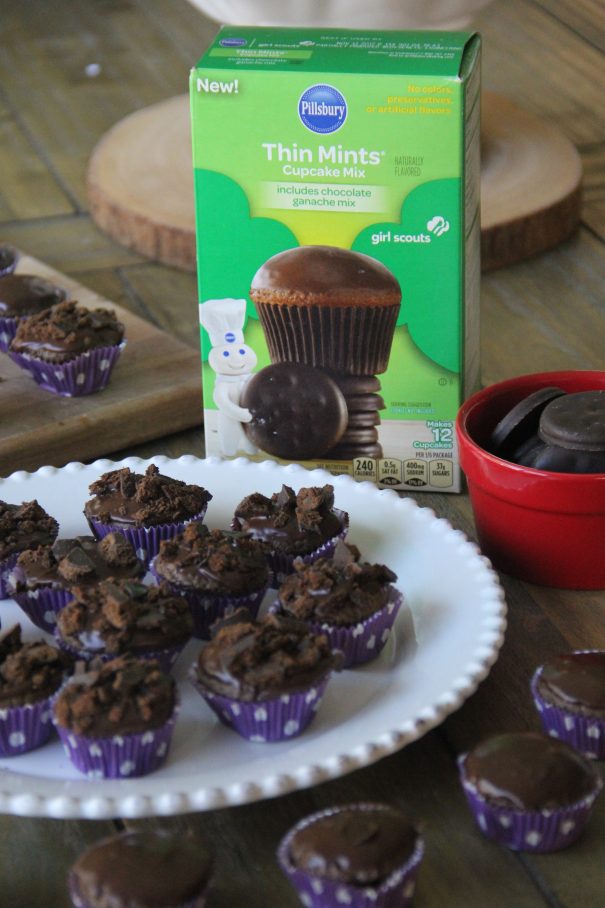 Hurry to the store and whip up a batch of these cupcakes–you won't be sorry! Retailers include: Walmart, Kroger, Target, Acme, Albertsons, Ahold, Meijer, HyVee, HEB, etc. Learn about the latest Pillsbury Girl Scouts® product offerings online here: Official Website Facebook Pinterest Instagram