Oreo Bats and Donut Spiders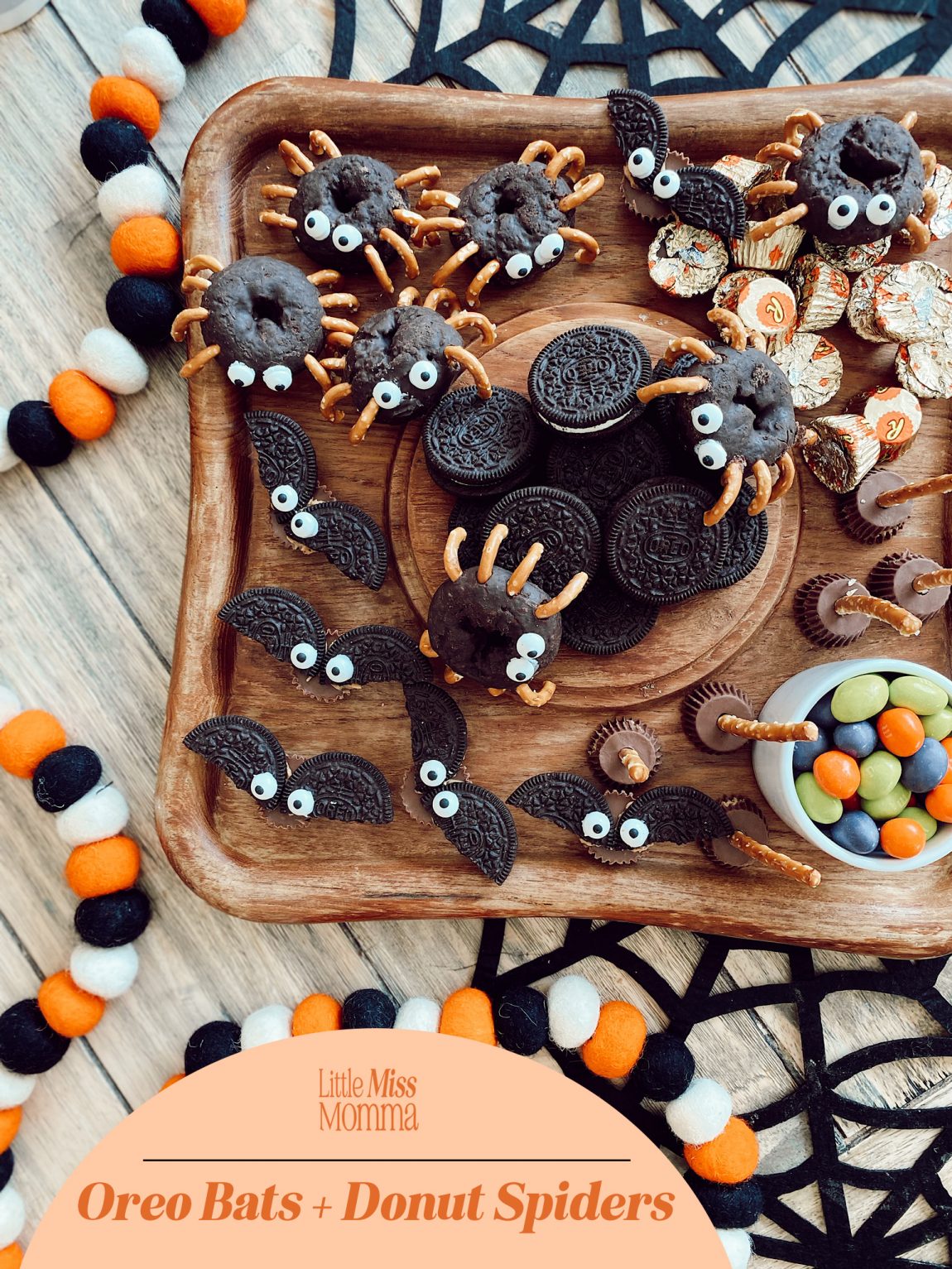 It's officially spooky season! Bring it on Halloween 2022!!
If you're new here, my family throws an annual cousins Halloween day filled with treats and themed activities. It's always a ton of fun and brings us so much joy!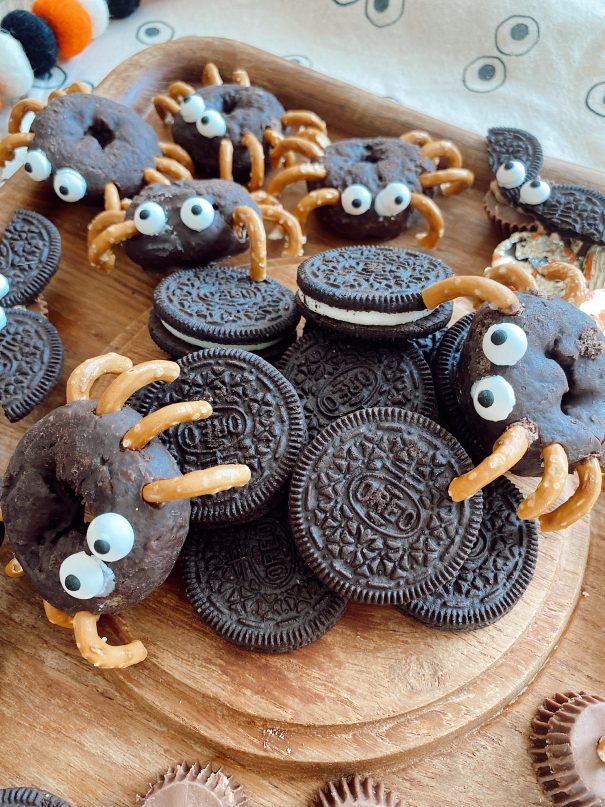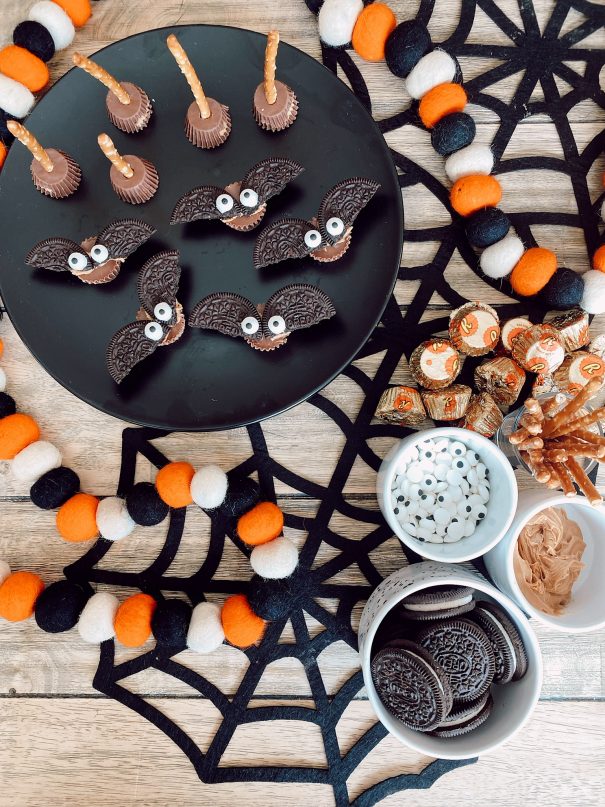 One of the most important parts of the party– the food! The snack boards and fun treats always add so much excitement. Two of my favorite adorable DIY Halloween treats are Oreo Bats and Donut Spiders. They're cute, delicious, and (best. of all) super simple to make!
Oreo Bats
Halloween Oreo Bats in minutes, easy halloween treat for kids.
Ingredients
Reese's Miniatures

Oreos

Peanut Butter

Candy Eyeballs

White Icing
Instructions
Open up your Oreos in halves and scoop the cream filling off. Save the cookies but not the filling.

Take your new Oreo cookies and break them into even halves. (These will make your bat wings!)

Apply a small amount of peanut butter to 2 Oreo cookies, on the inner corner on the bottom, and stick them onto the top of the miniature Reese's.

Apply icing to your candy eyeballs and stick them onto where the Oreos connected to the Reese's.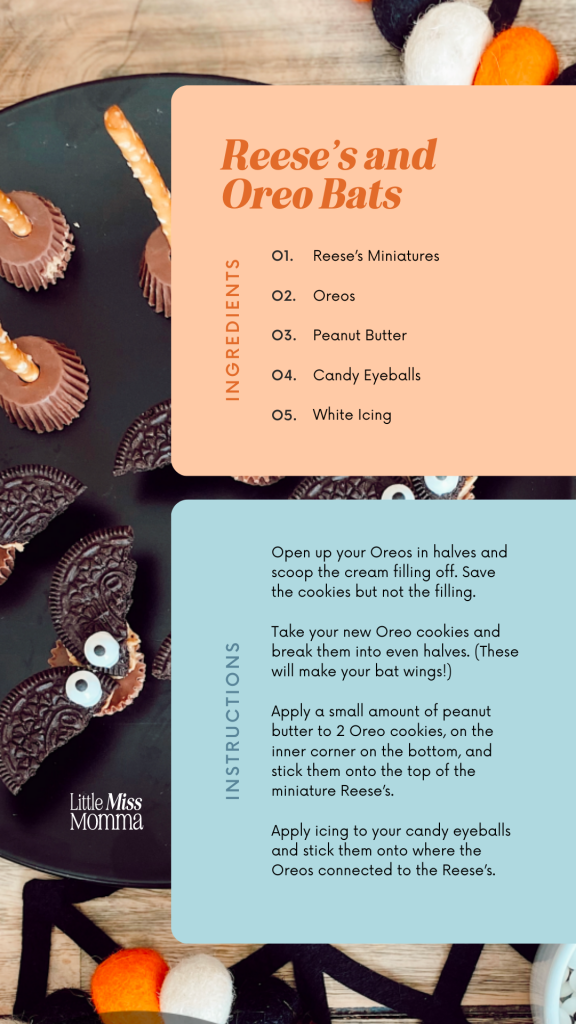 Donut Spiders
Ingredients
Mini Frosted Chocolate Donuts

Pretzels

Candy Eyeballs

White Icing
Instructions
Make the pretzel legs- break pretzels apart and keep the two top curved pieces (these will be the legs. 1 pretzel= 2 legs. Each spider needs 8!)

Grab your donut and push the pretzel legs into each side. 4 legs per side!

Add a small squeeze of icing to the back of each eyeball and stick them onto the front of your spider.

Enjoy your creepy crawly treat!
Hope you love these creepy crawly treats as much as we do!!!
If you're currently planning your Halloween party, check out these past blog posts: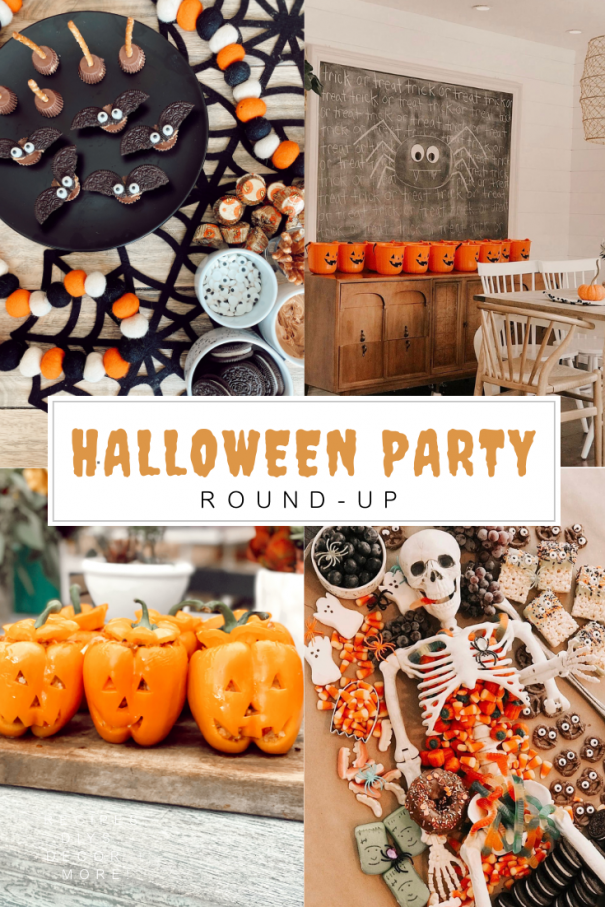 Last year's Halloween party roundup.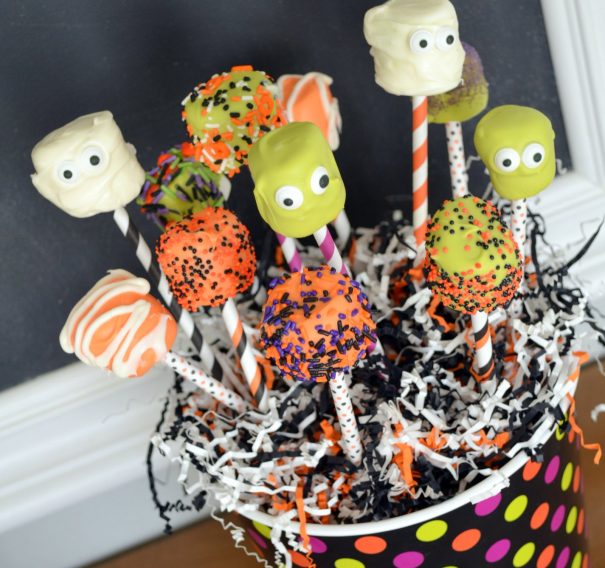 Candy covered marshmallow pops recipe.