My She Shed: A Tour of My Office and Happy Space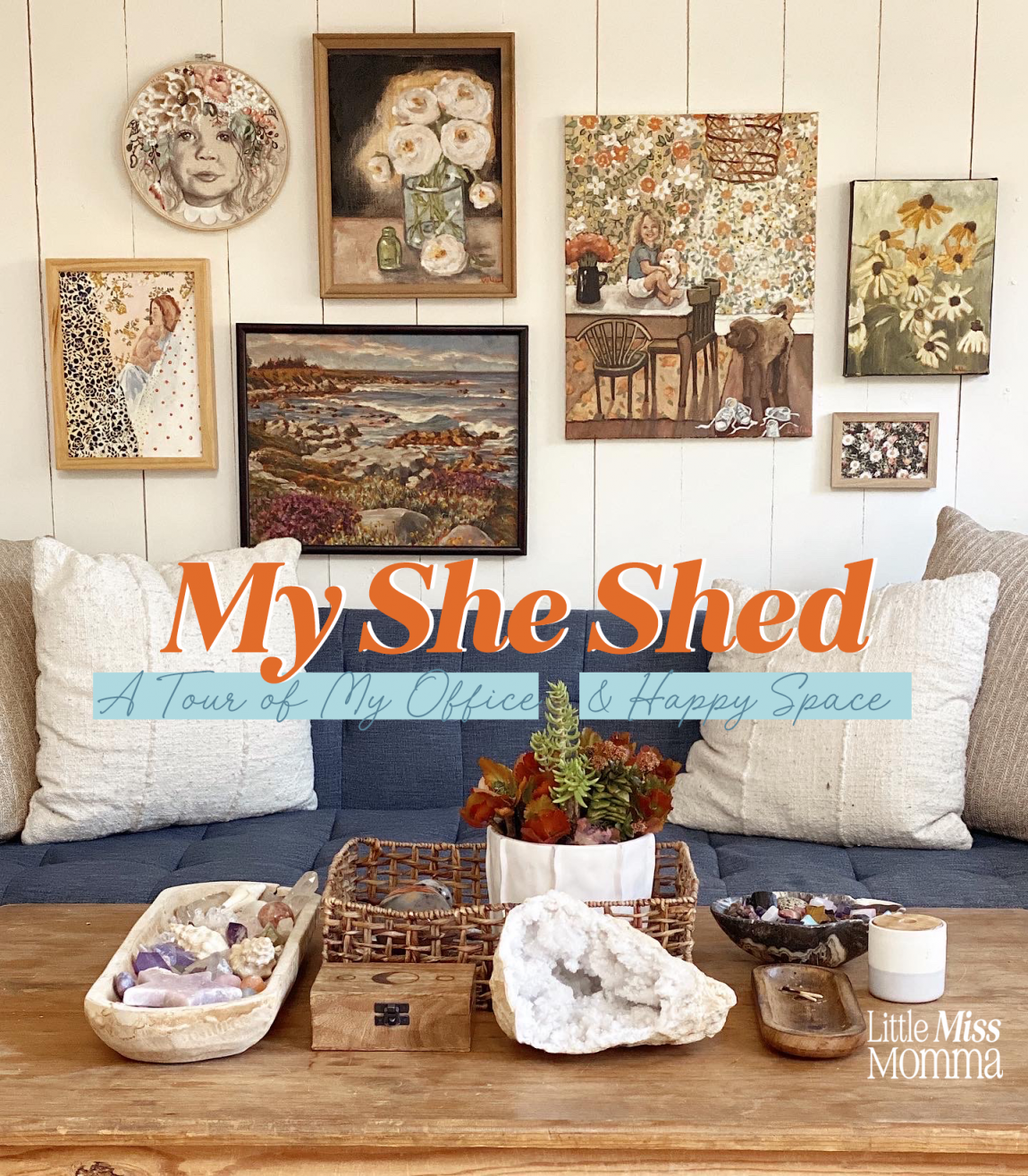 Several years ago, when we knew we were ready to start trying for a third baby, we ordered a shed kit for our backyard to turn into a home office for Ben. I had hyperemesis gravidarum in my first two pregnancies which left me curled in a ball in bed for most of the 9 months. Having Ben work from home while I was pregnant this next time was essential to keeping our household in order while I was sick.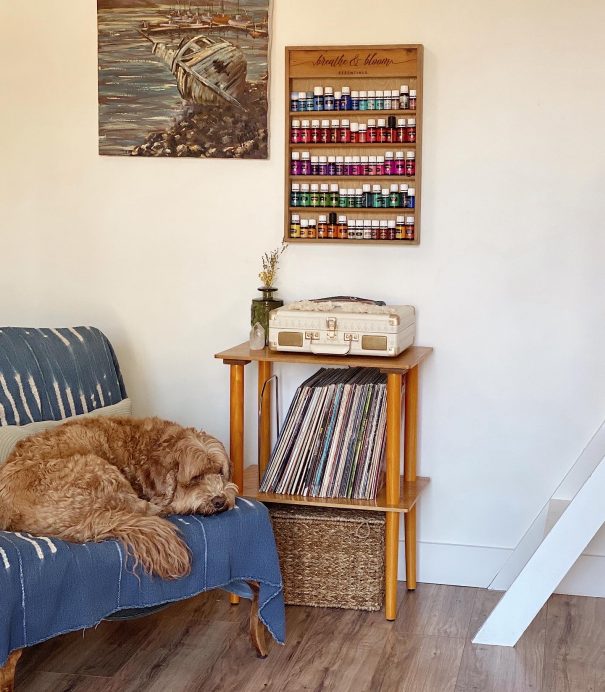 We ordered a shed kit from SoCal Sheds and had them put it together in our backyard. The outside looked like a little guest house but the inside was still unfinished like a traditional storage shed.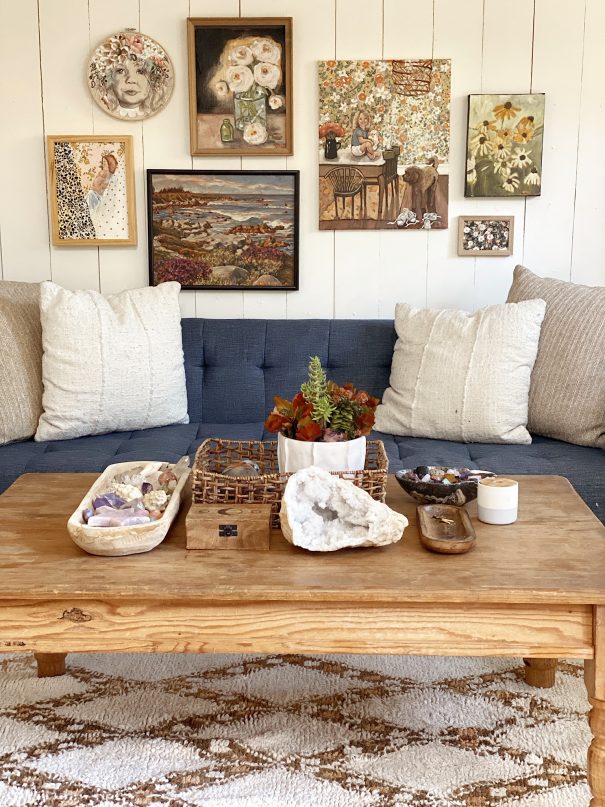 So we had drywall and flooring installed and Ben used the space to work from home during my pregnancy. After Stevie was born, Ben returned to his office out of the house and I claimed the shed as my own refuge, lol. Today the shed is my place to work, to write, to breathe, to create, and to invite those I love to do the same. If you came to visit, you'd curl up on the couch with a yummy drink, breathe in my favorite oils diffusing, listen to Tom Petty on vinyl, and we'd talk about dreams and fears and hopes for our lives together.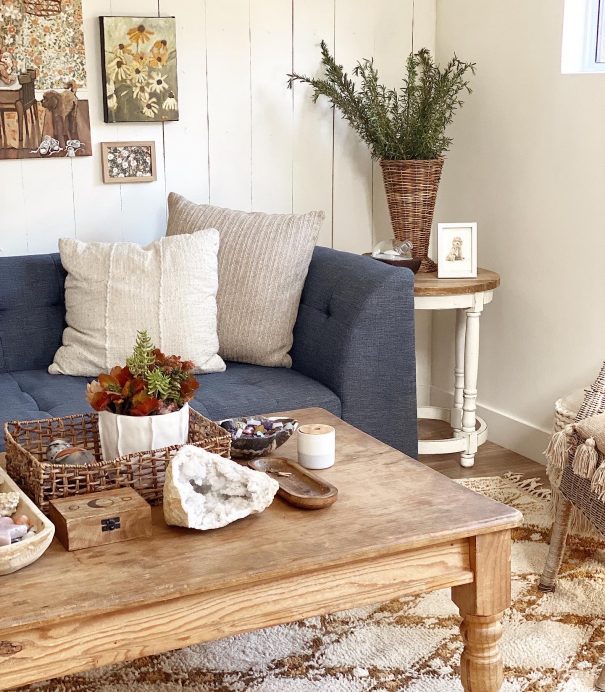 I run my oily/wellness business out of this space–putting together happy mail, teaching classes, making recipes, recording videos and having brainstorming sessions with my team. I love that I am able to work from home while also being removed from distractions when needed.