Guide to Crestline, California: Shop, Play, Eat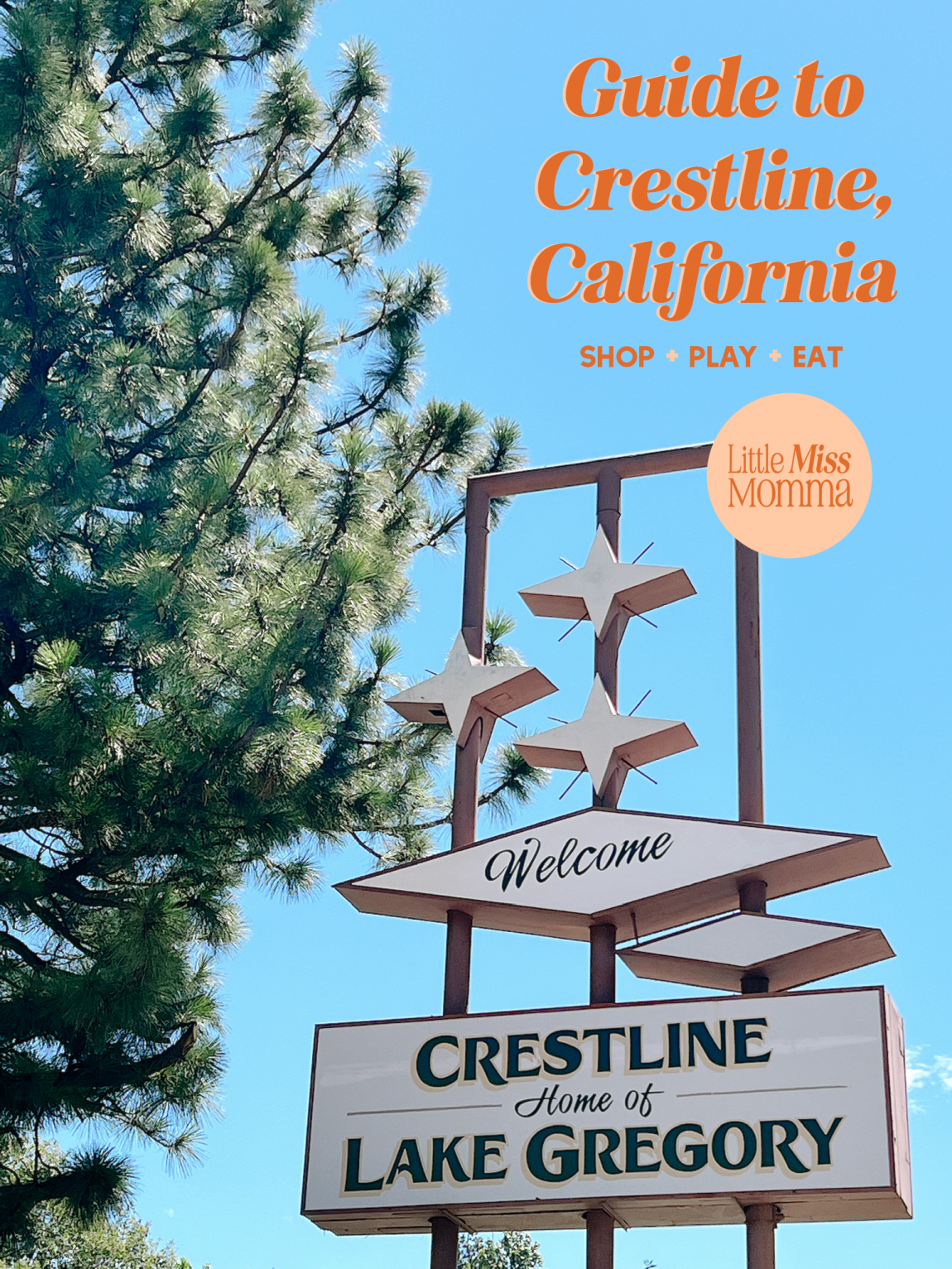 Sharing about the places, food, shopping and experiences I love is so fun for me!
Crestline is a cozy little mountain town just outside of Lake Arrowhead in Southern California. We visit Crestline all the time when we're staying on the mountain. Exploring antique and hometown shops is one of my favorite things to do when I need to decompress and have some alone time. But it's also one of my favorite things to share with others when they come to visit.
I have discovered some of my all time favorite shops and treasures in downtown Crestline and I know there is still so much to discover in this town.
There are some rundown parts of Crestline but lately so many of the abandoned shops and buildings are being restored to their original charm.
Lake Gregory Village on Lake Drive is in downtown Crestline (like the Main Street found in other small towns). This is where you'll find most restaurants, several shops, hardware stores, a bowling alley, nursery, diners, bars and the most magical grocery store (Goodwin & Sons Market) complete with a vintage soda fountain, milkshakes and hand dipped chocolates.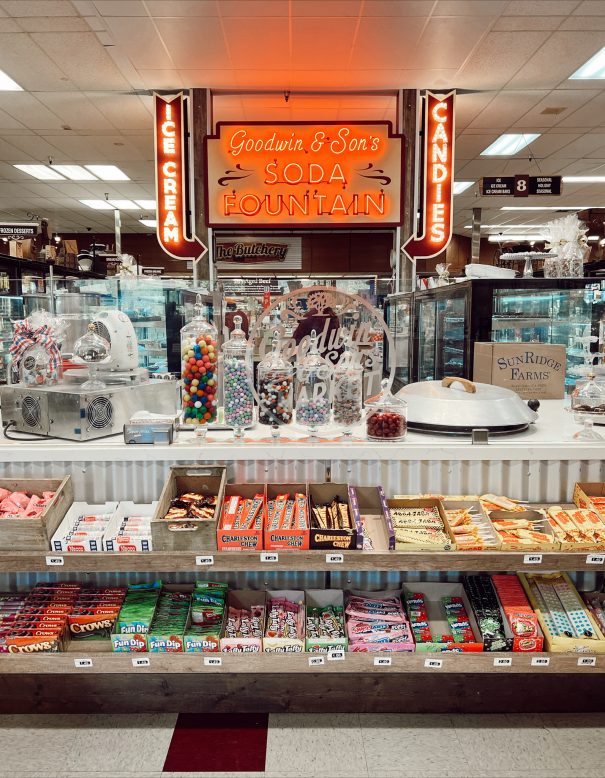 You'll also get to explore some of my favorite little shops: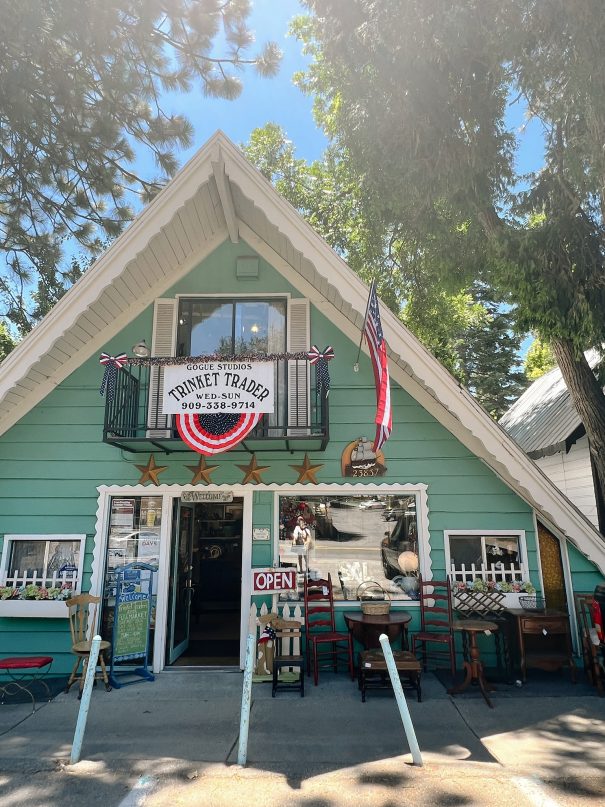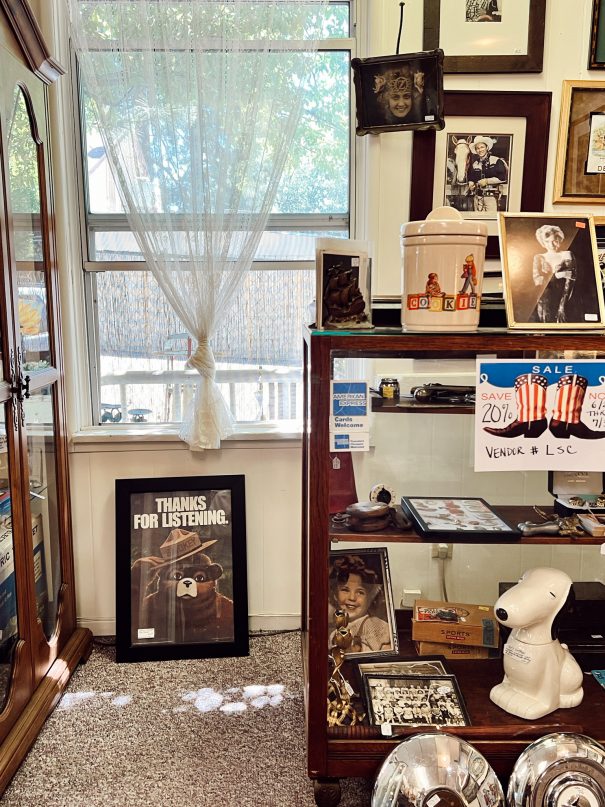 Trinket Trader
I love this classic antique store! It reminds me of the antique stores I used to visit with my Mom and Grandma when I was a little girl. I have found so many great treasures, artwork and furniture at awesome prices here!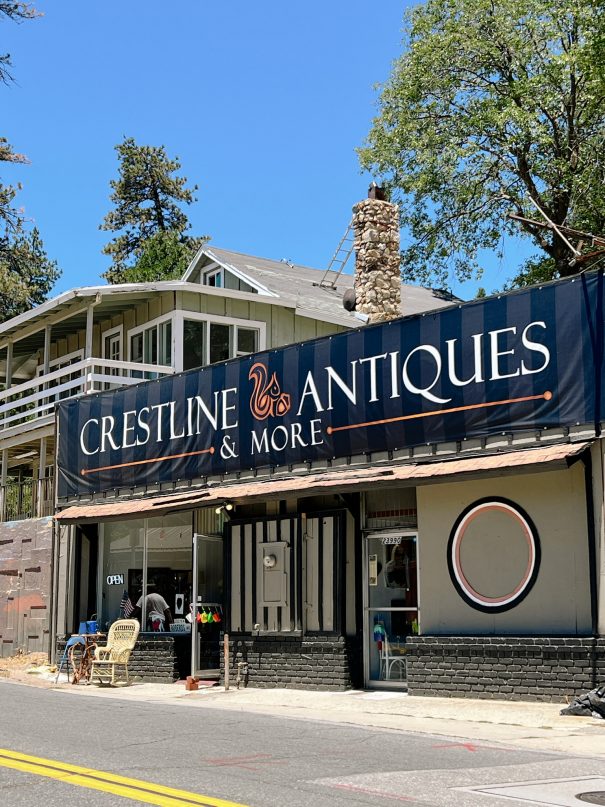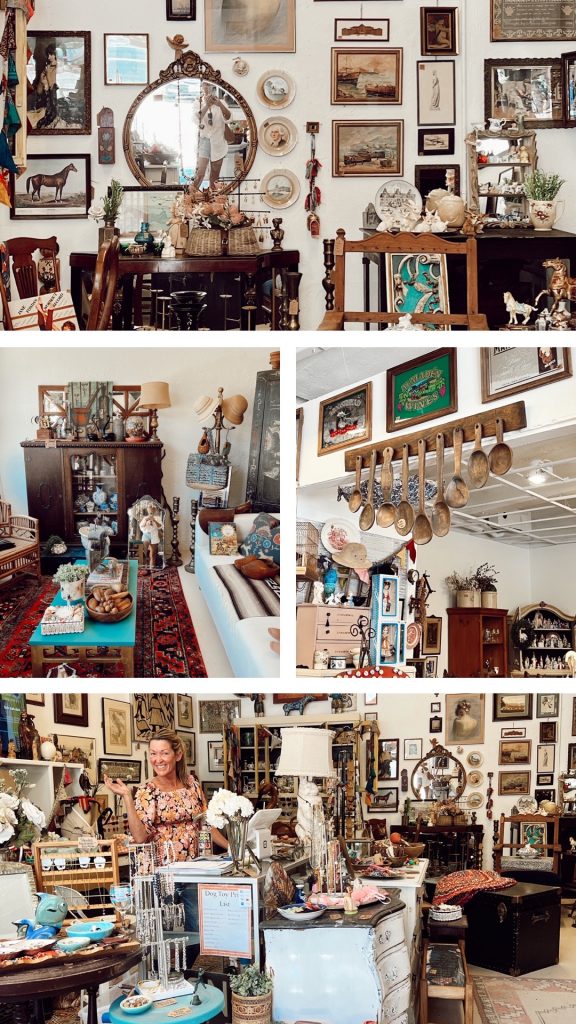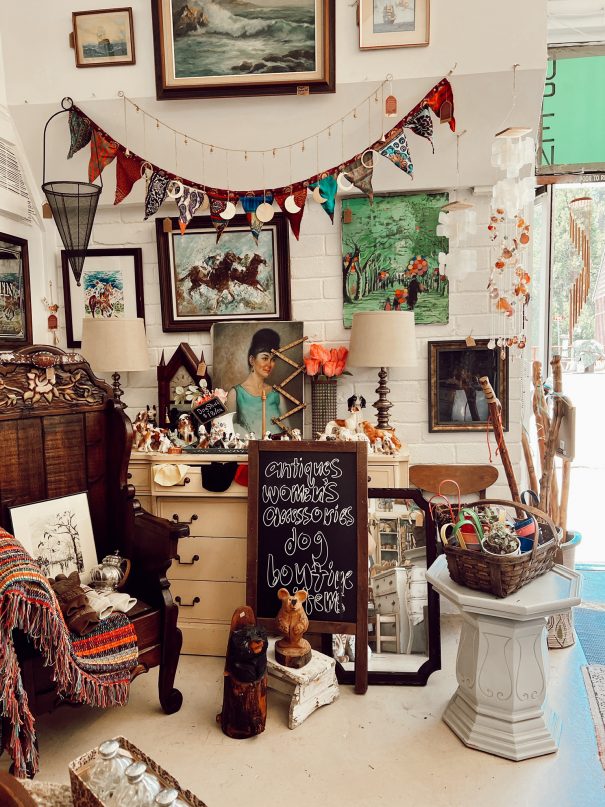 Crestline Antiques & More
This is a new shop to downtown Crestline and a fast favorite of mine! I was able to meet the talented owner, Jessica, on one of my visits. She has such an eye for amazing pieces and styling!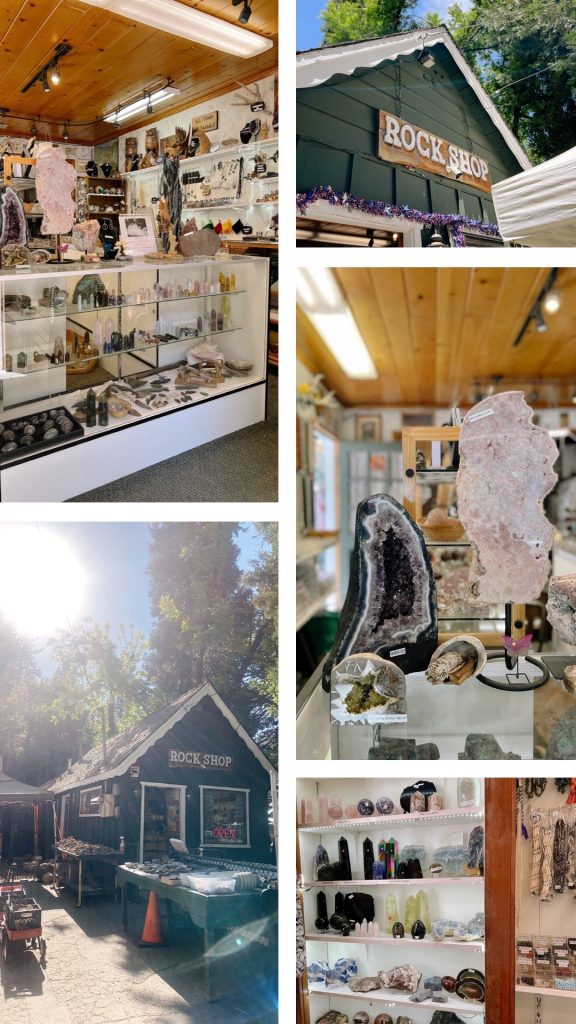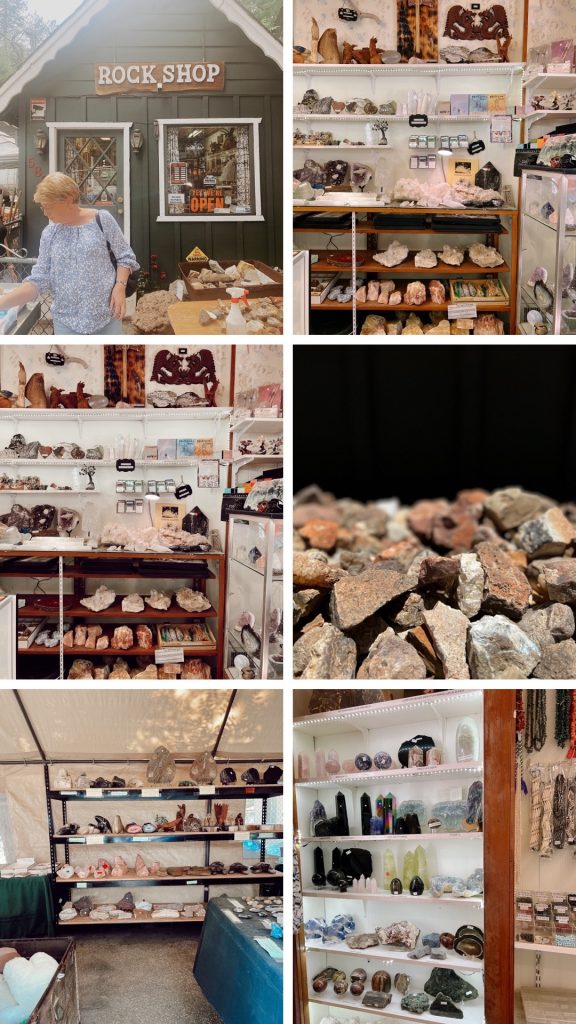 The Rock Store
Neighborhood rock and crystal shop run by the sweetest local rock enthusiasts. I have found some of my favorite pieces here at amazing prices.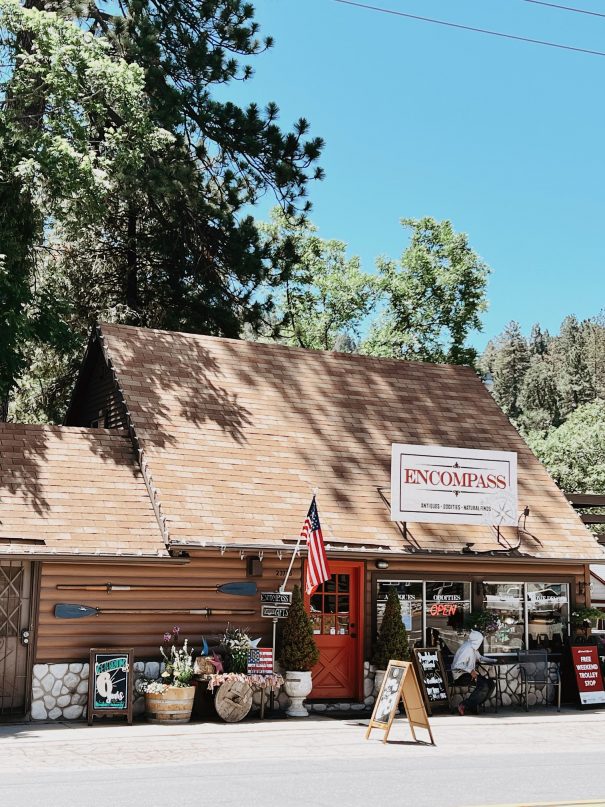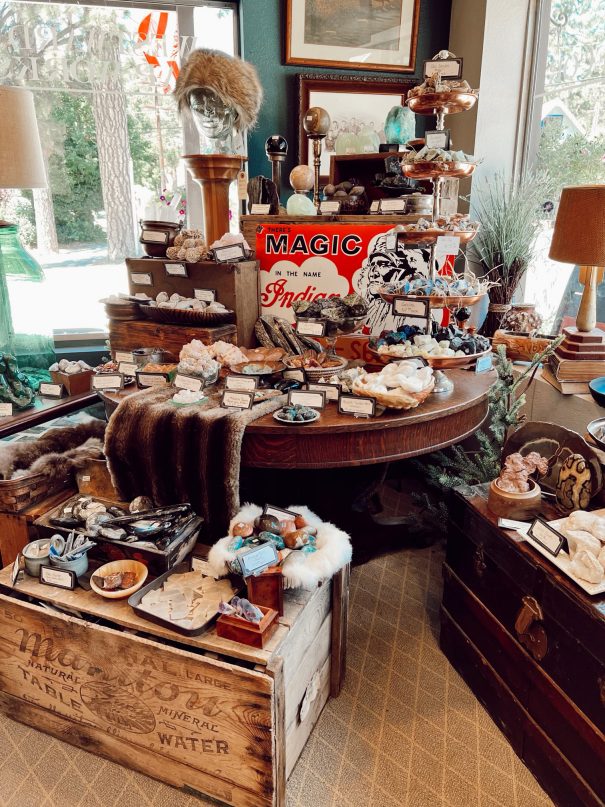 Encompass Antiques
This is such a fun shop filled with gifts, nostalgic treasures from childhood like arrowheads, slingshots, survival guides and more. It also has gorgeous home decor, jewelry, minerals and apothecary goods.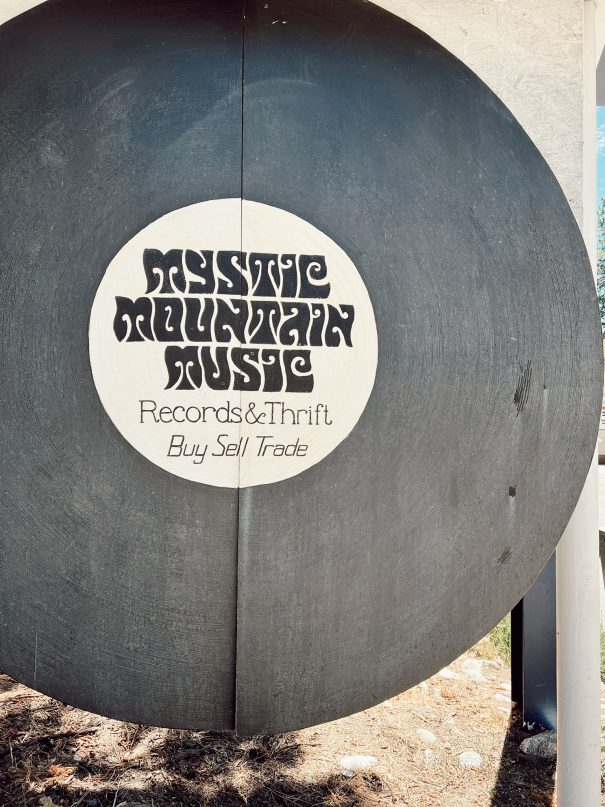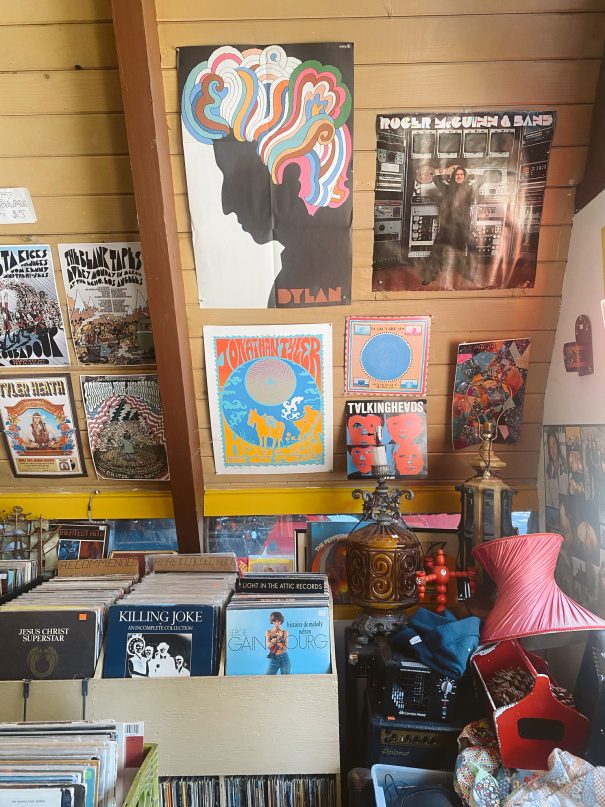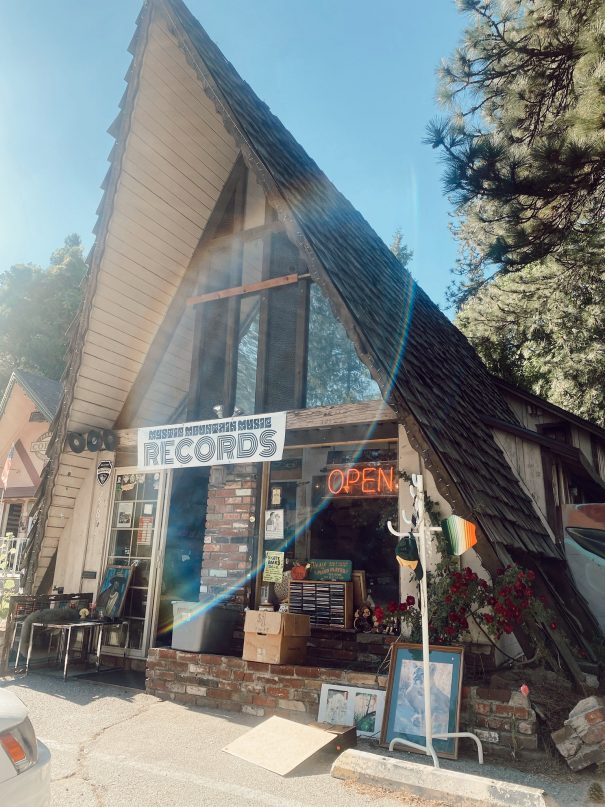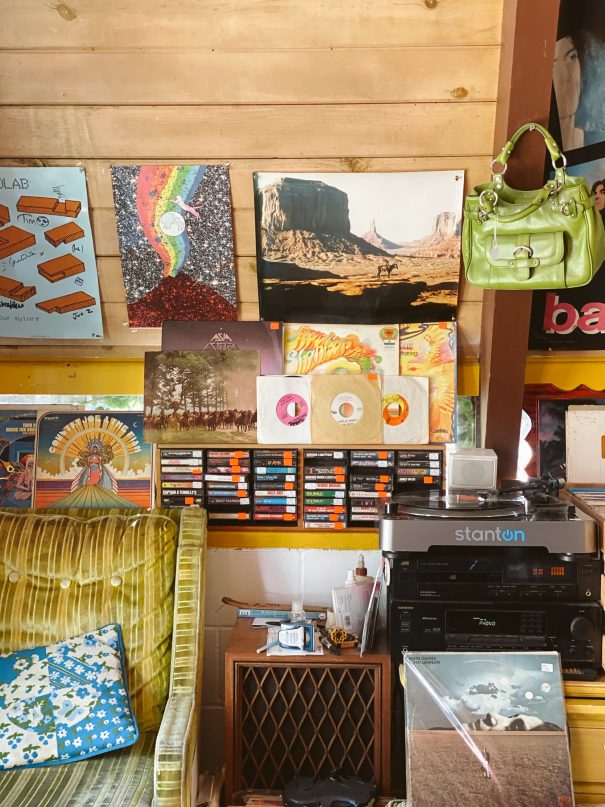 Mystic Mountain Music
This is such a cool local record shop filled with vintage vinyl and thrifted finds.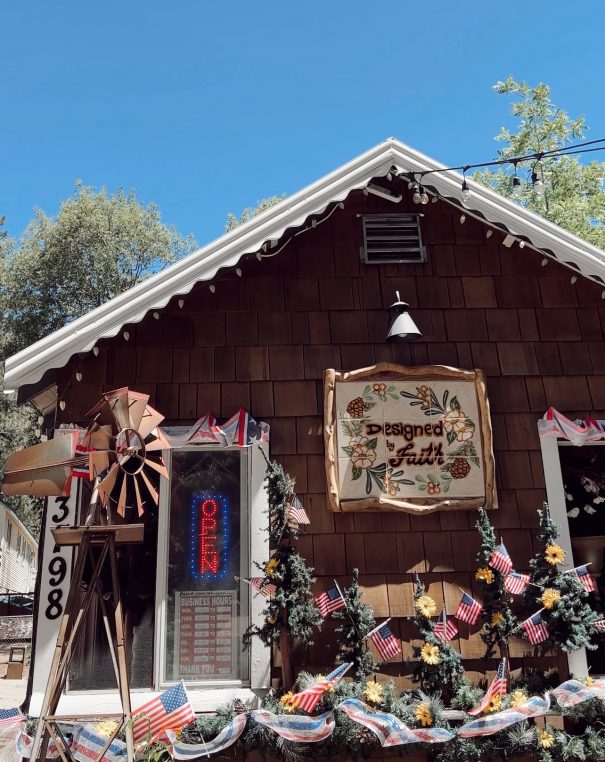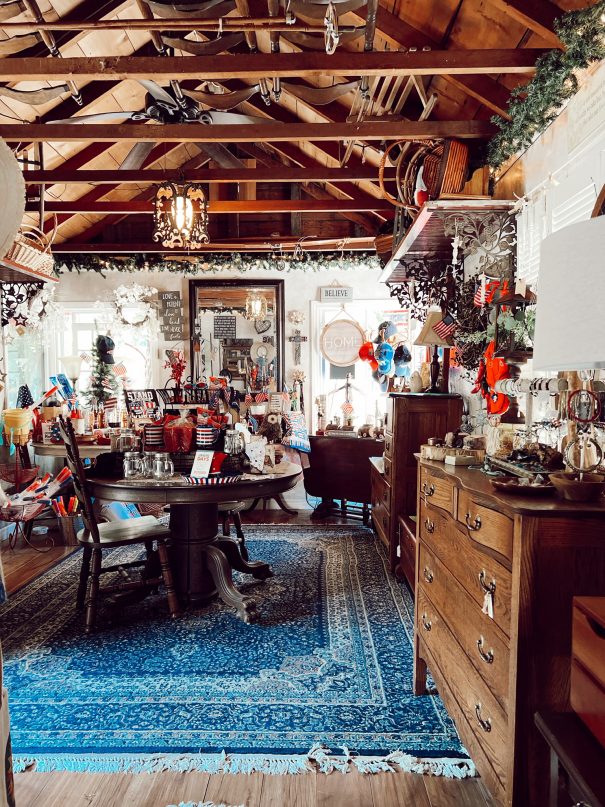 Designed By Faith
A fun mix of old and new, this shop is filled with vintage treasure, gift items and home decor.
Top Town Crestline on Crest Forest Drive: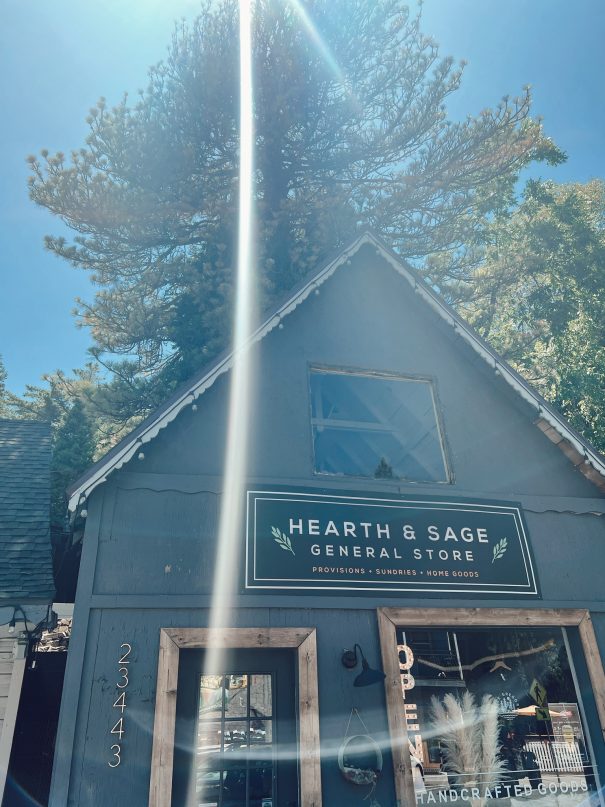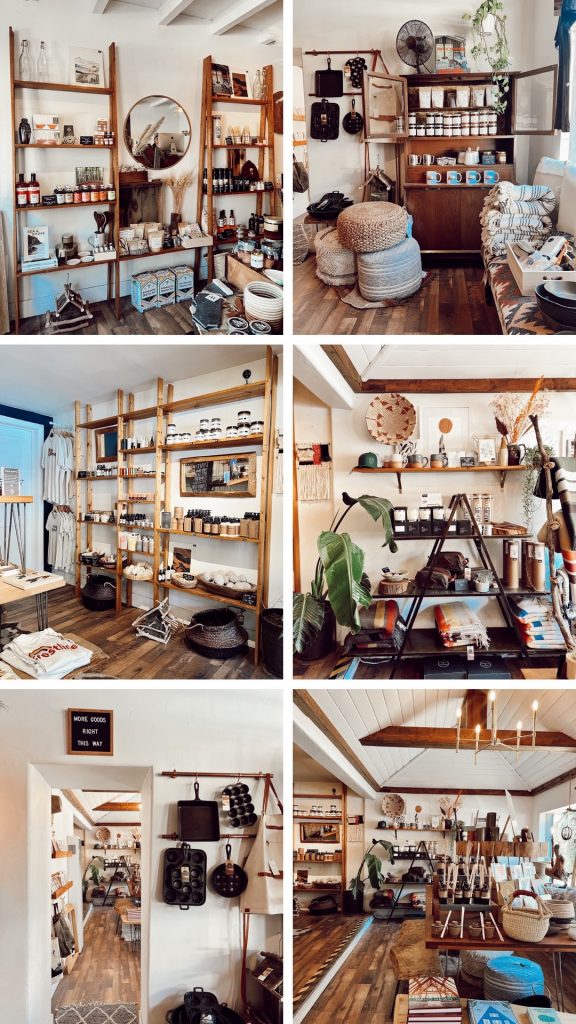 Hearth & Sage General Store
This shop will take your breath away! It's filled with handcrafted goods (many are made by local artisans on the mountain), specialty foods, mountain provisions, unique home decor and special gifts. I could spend hours pouring over their goodies! On my last visit, I bought a birdhouse handmade with local materials, tourist stickers for my water bottle, handmade wood frames for art and photos and some yummy maple syrup.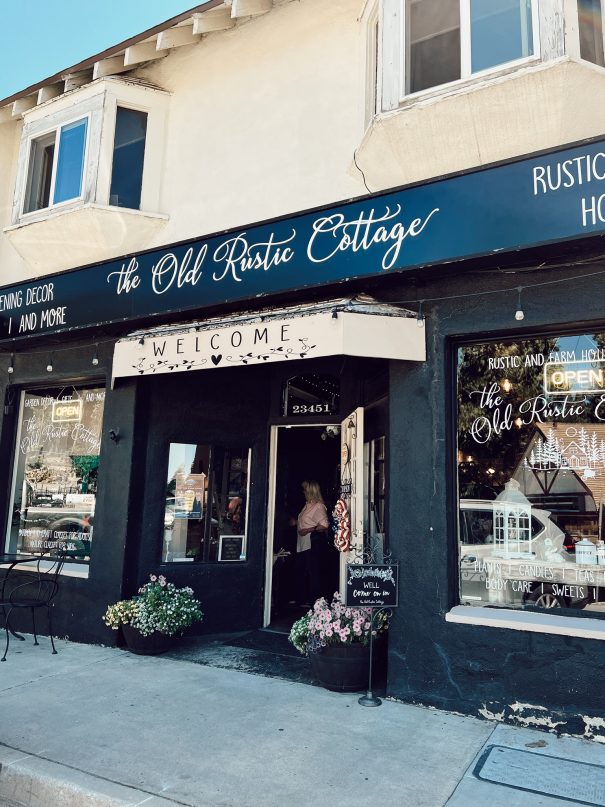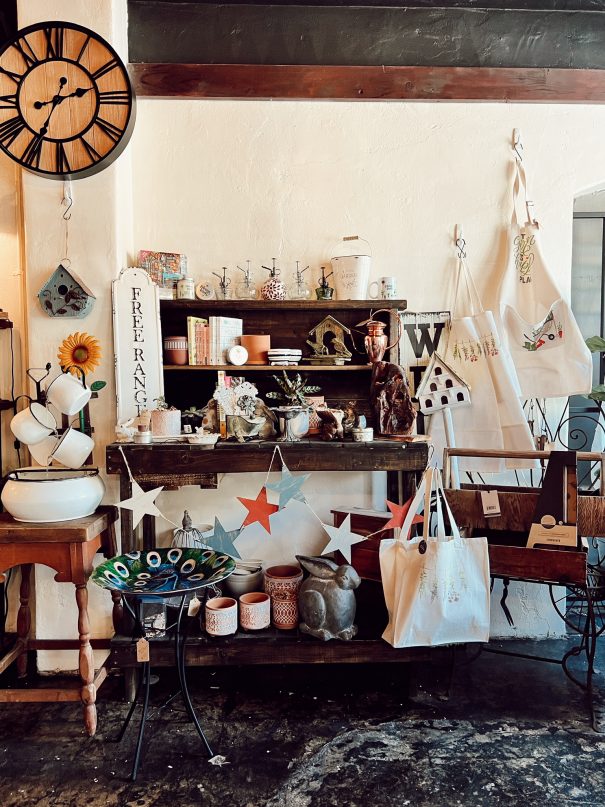 The Old Rustic Cottage
Rustic farmhouse and garden inspired decor, gifts and accessories can be found in this beautiful and eclectic gift shop.
There are several other shops and restaurants in Top Town that we still need to explore including a local pottery shop I can't wait to visit, Lake Mud Pottery, where they teach classes and sell handmade ceramics.
Lake Gregory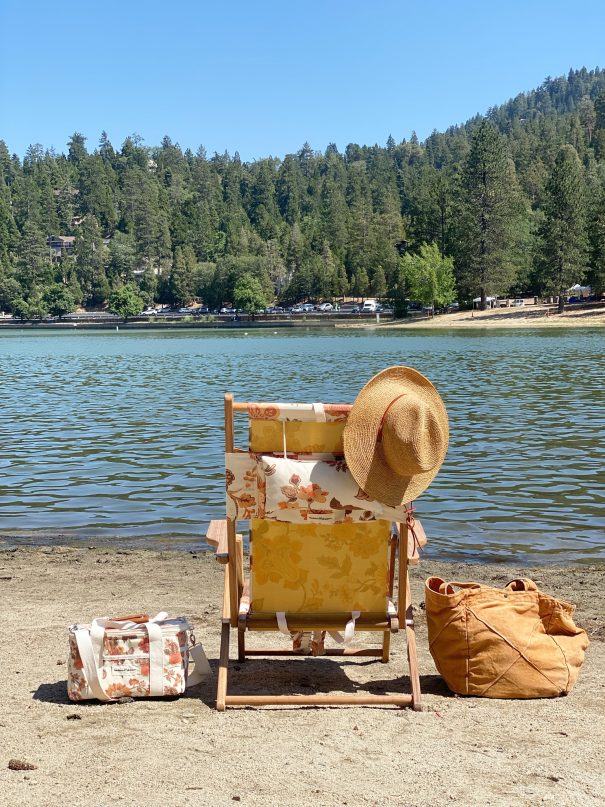 Lake Gregory is the heart of Crestline and a family favorite spot for us!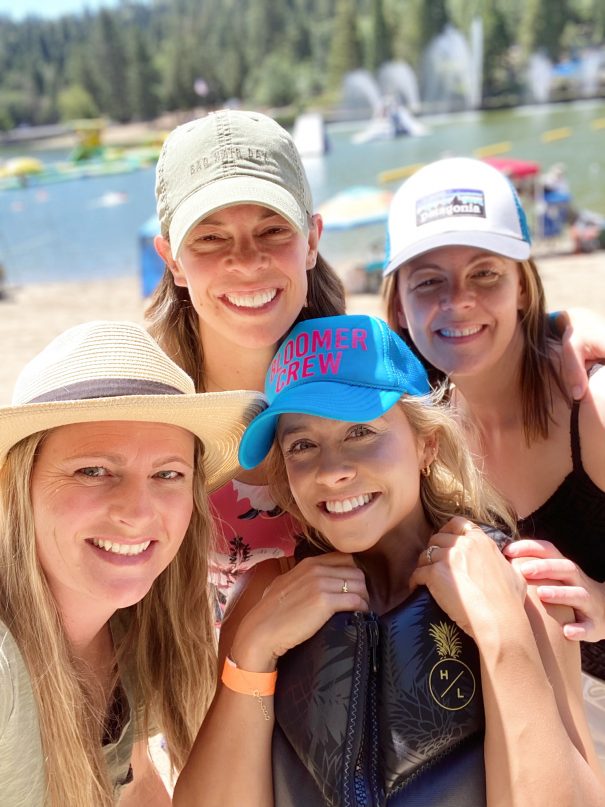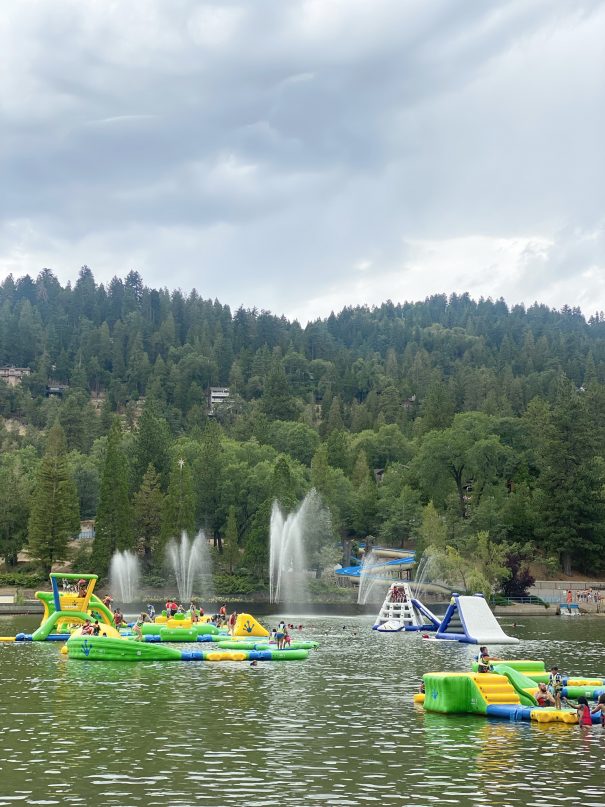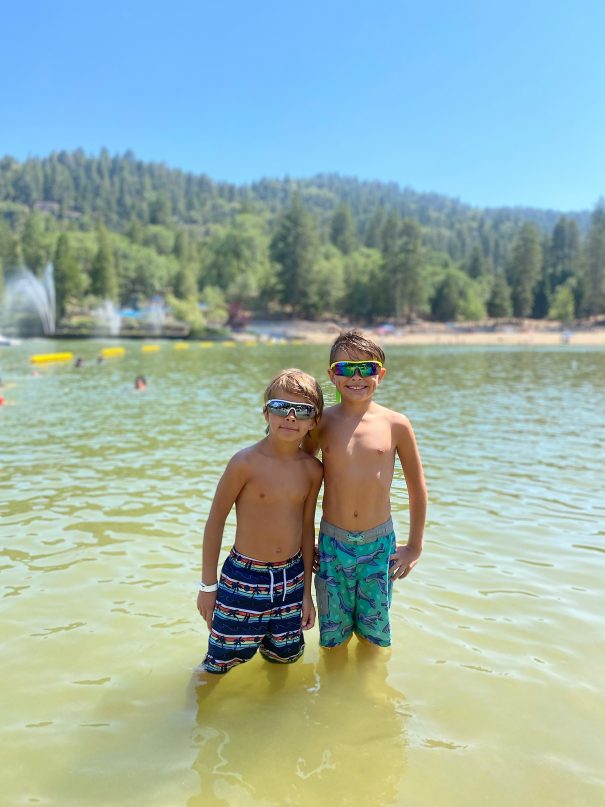 We visit Lake Gregory regularly when we're on the mountain. Lake Gregory is an 84 acre public lake with tons of recreational activities. The kids love it and it's a blast for Ben and me too! Think Dirty Dancing family camp vibes–a swim beach, splash pad, water slides, water inflatable playground, kayaks, paddle boards, fishing and more! We set up for the day on the shore (blanket, beach chairs, umbrella, etc) and then we're all in and out of the water all day. Nostalgic oldies play over the loudspeaker, we visit the snack shack several times, swim in the water and adventure on the really cool inflatables. They have the option for you to rent cabanas as well (but get there early because the cabanas book up fast). And if you see us while you're there, be sure to come say hi!
Need the perfect place to stay during your visit to Crestline? Check out The Tiny Pine Cabin!