DIY: Summer Glow Serum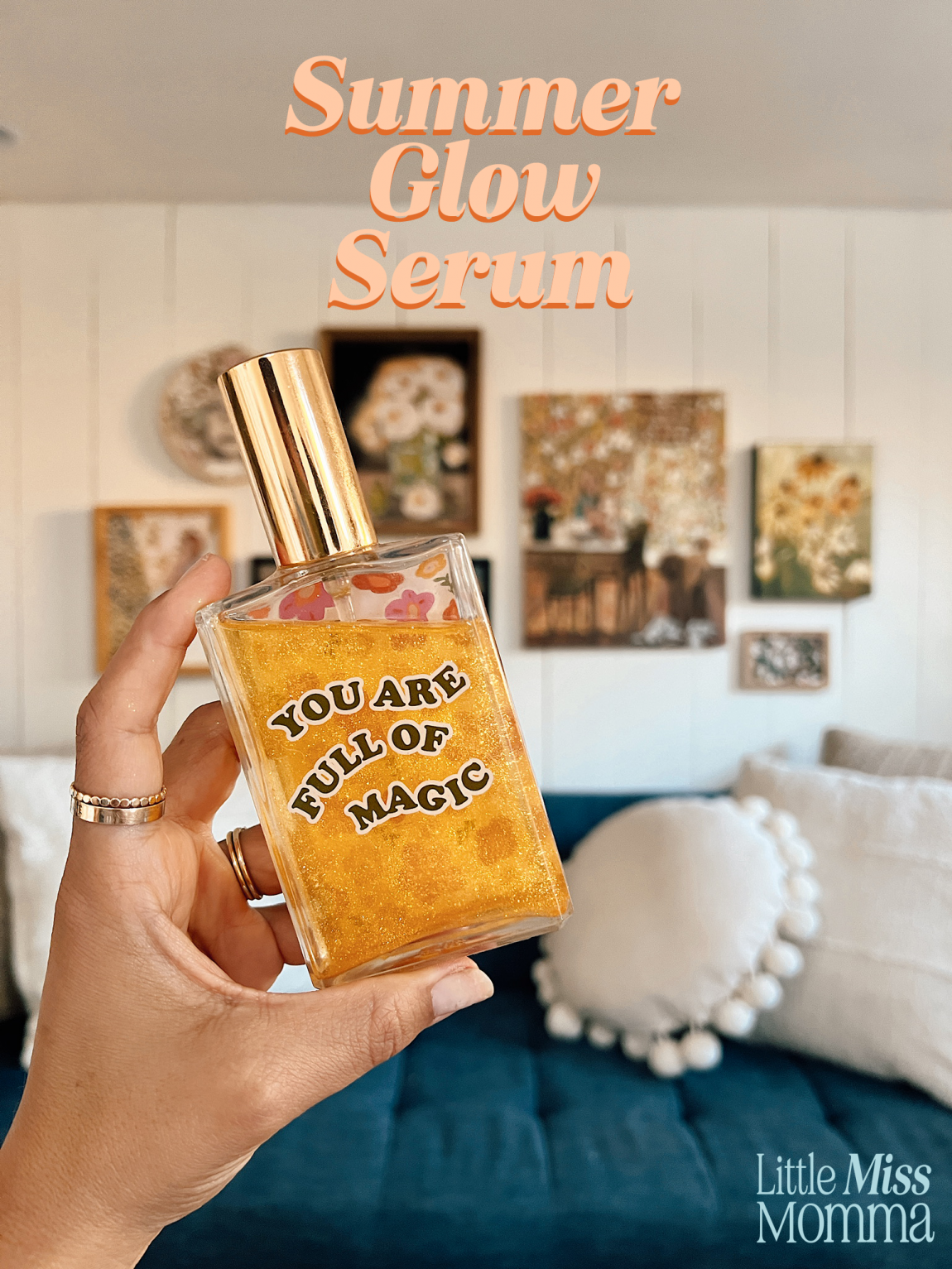 I know you guys are gonna love this Summer Glow Serum! My skin gets so dry in the summer and this serum has become a lifesaver! I love to put it on before bed and after I shower (it's amazing to use right after shaving too). It keeps my skin hydrated and glowing and helps with aging.
I used a bunch of carrier oils that are incredible for skincare: almond oil, jojoba, coconut, Aragon, and Vitamin E. I added in a summer fresh blend of oils that are also calming and nourishing: Lavender (25 drops), Sacred Mountain (20 drops), Stress Away (20 drops), Frankincense (15 drops), Orange (15 drops), Lime (10 drops), Spearmint (5 drops). I added about 1/4 teaspoon of mica powder for some natural shimmer that's safe for skin. Combine and enjoy!
Adorable bottle from Whimsy and Wellness.
See more DIYs at Breathe and Bloom Essentials.