My Favorite Summer Hats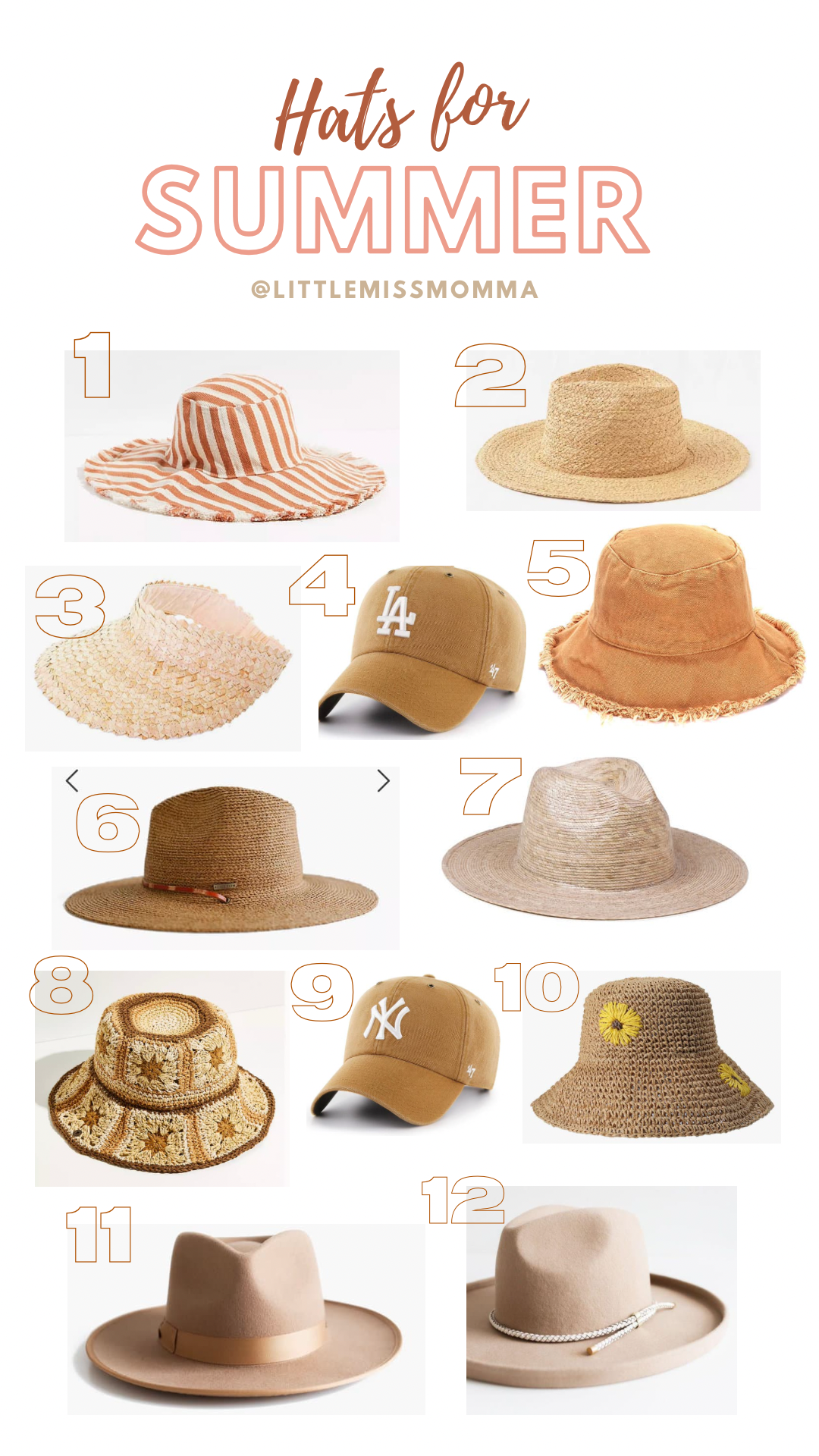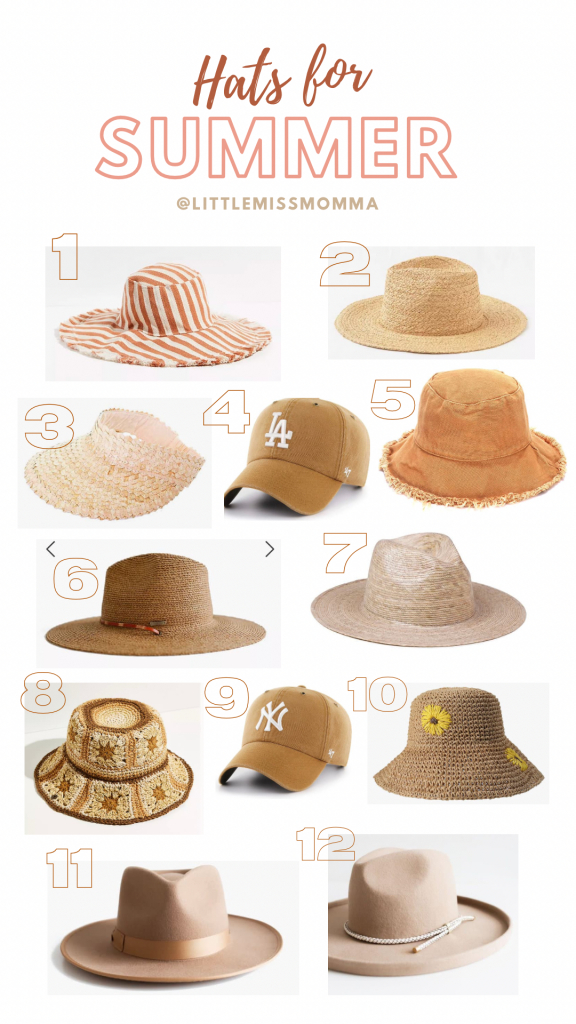 1  // 2  // 3 // 4 // 5 // 6 // 7 // 8 // 9 // 10 // 11 // 12
Shop ALL my favorites, here.
Hello friends! Here it is, a quick round up of my favorite hats for summer!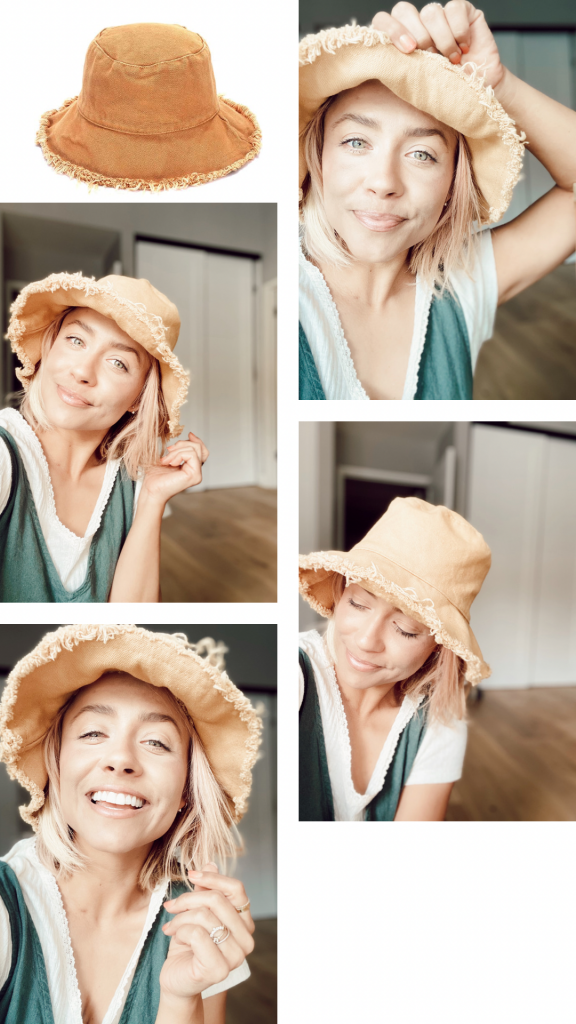 I love that bucket hats are back in style and I plan to wear them all summer long to keep the sun off my face! This one is under $20! Shop here.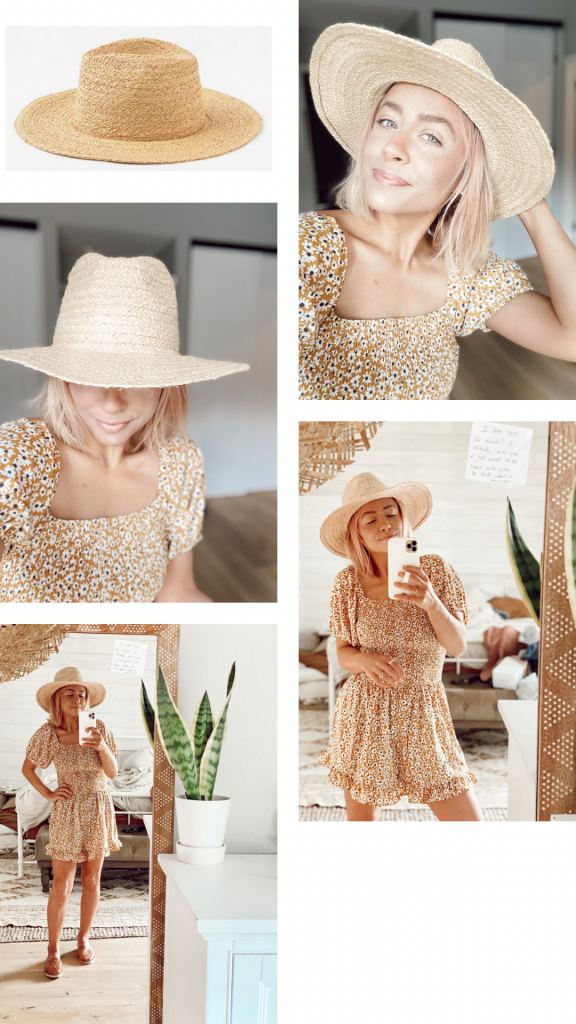 This hat is another steal! The perfect floppy woven hat for beach days and its under $30! Shop here.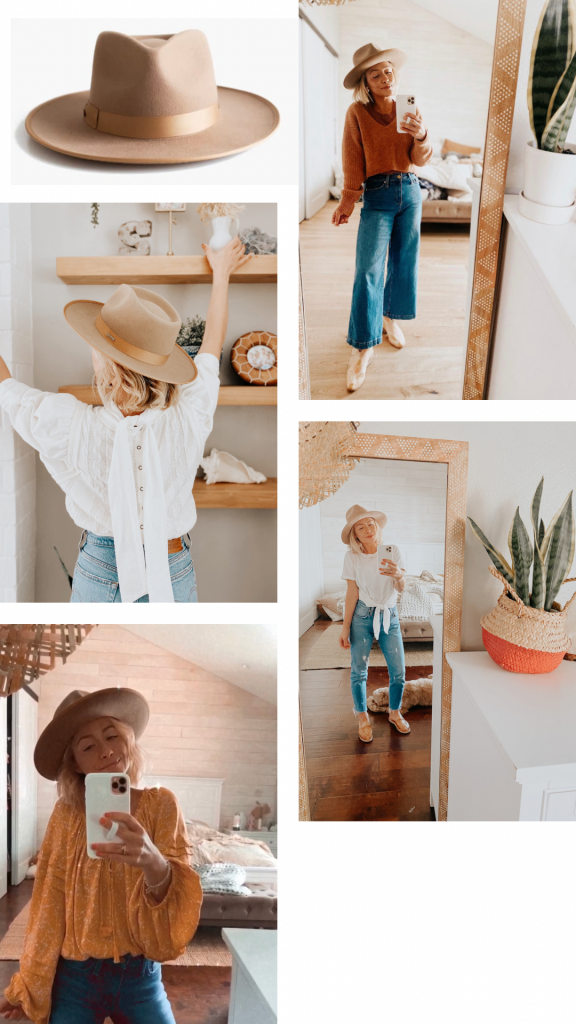 I have had this Gigi Pip hat for years and it's a continued favorite of my through all seasons! Shop here.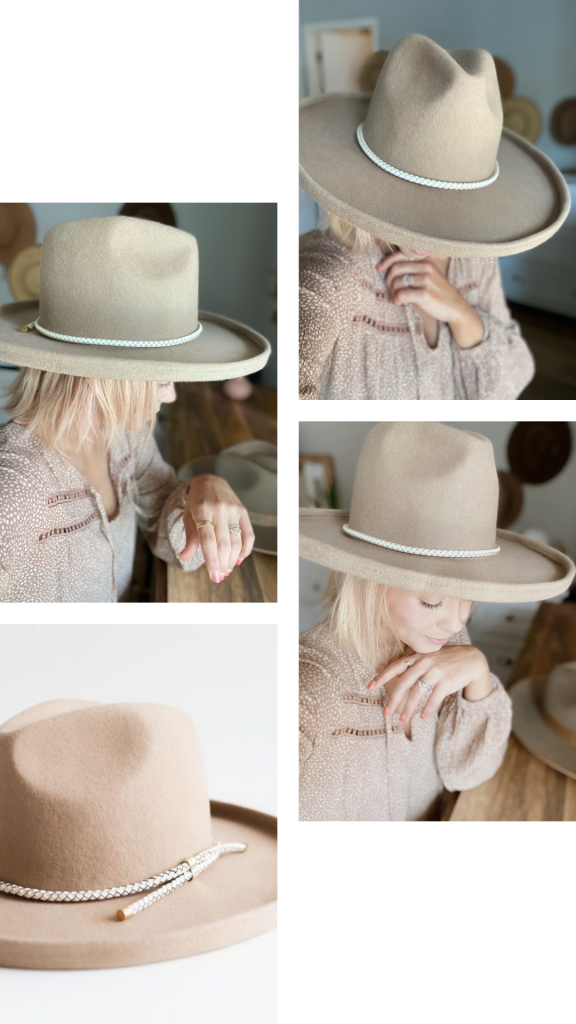 I have been eyeing this hat for a while and finally treated myself for Mother's Day and even added the white leather bolero (which can be switched out).  I love this hat for dressing up a casual outfit. Shop here.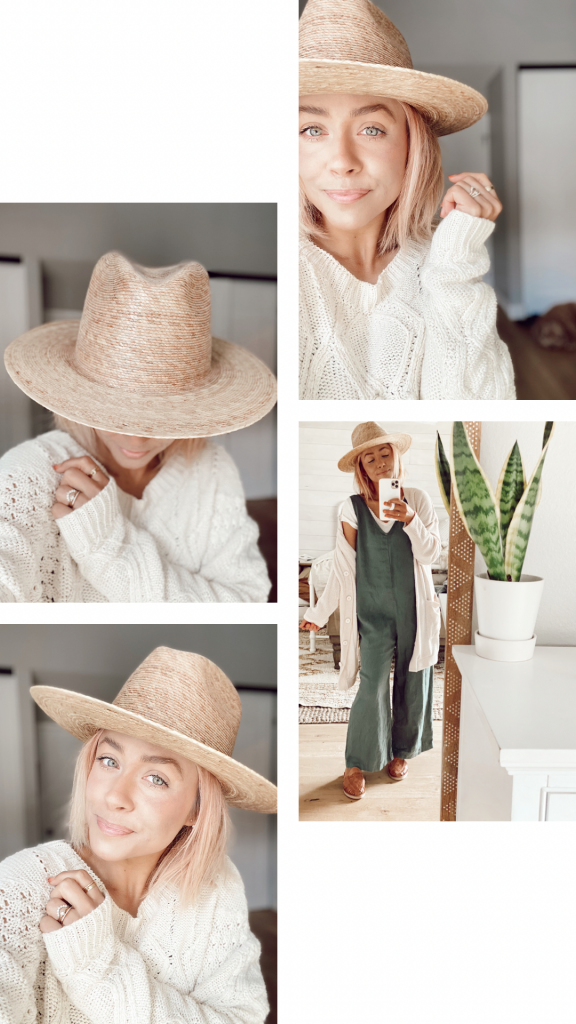 This is my current favorite hat–perfect for hiding a bad hair day and easy to pair with most any outfit. It is also my most comfortable and best fitting hat! Shop here.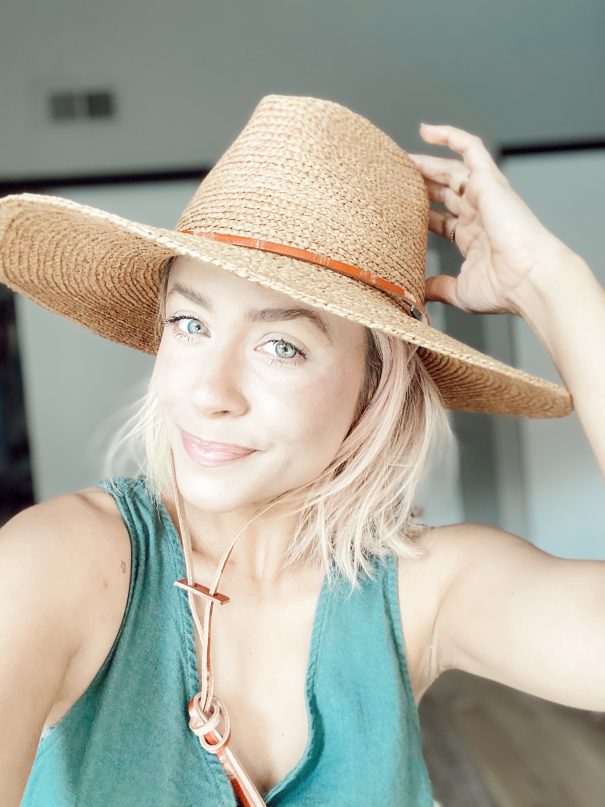 This will be my summer lake and beach hat because of the extra wide brim to protect from the sun and the leather strap for convenience.  It's also SUPER comfy! Shop here.