Valentine's Day Favorites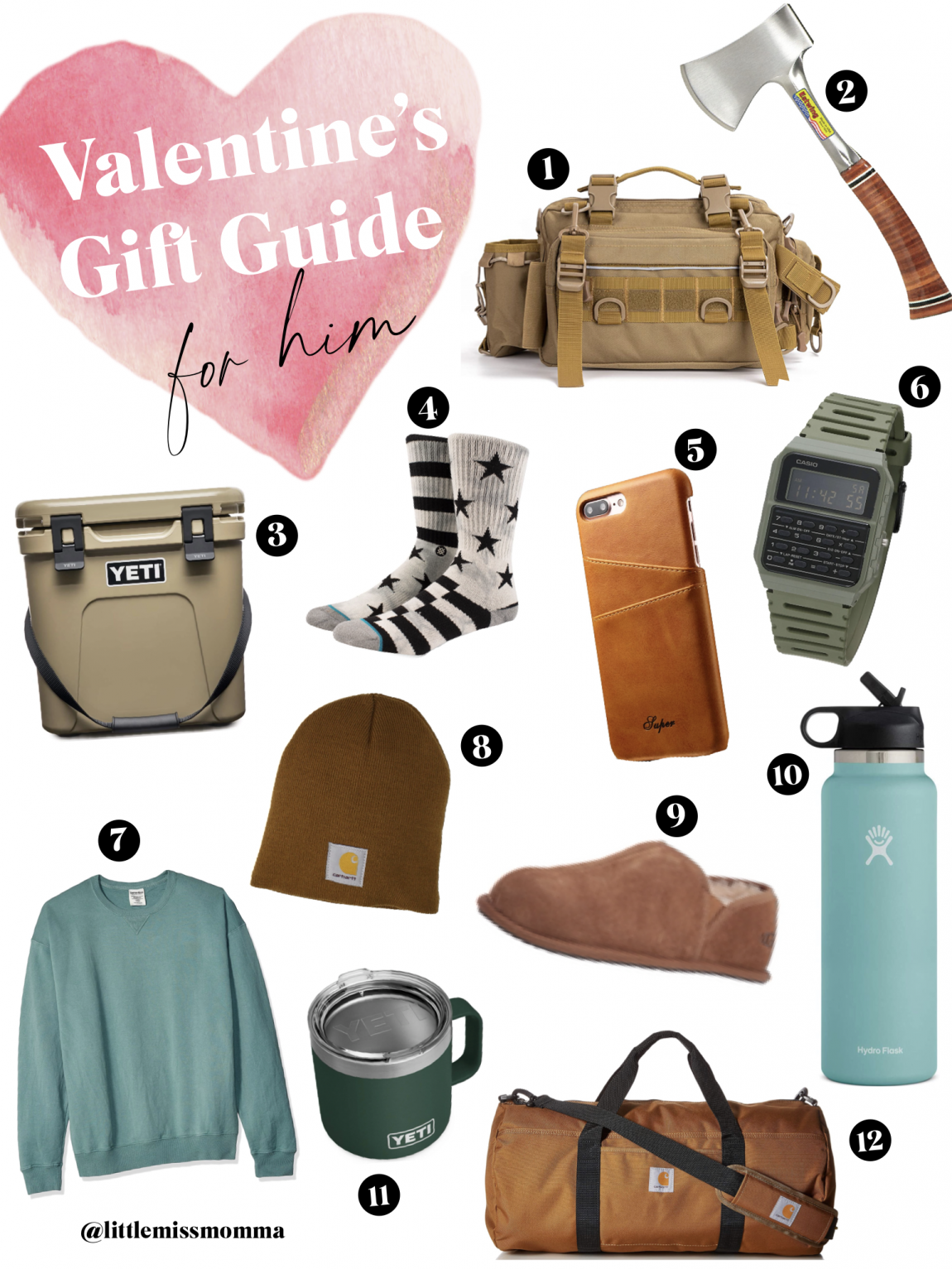 It's that time of year to shop for our significant others… and yes I know this post is coming in short timing for Valentine's Day. But hey! I know if any of you out there are like me, then this post is really coming just in time for your last minute gifts too. Rather than that box of chocolates, I've put together 3 guides with more unique and even practical gifts that he, she, or your oily partner (shoutout to the bloomers!) will be thanking you for – no matter how late the gift comes. Love is love and at the end of the day, your presence is the real present! (but these gifts are pretty cool too) So check out my Valentine's Gift Guide for HIM, Gift Guide for HER, and Gift Guide OILY EDITION all listed below.
Happy Valentine's Day + Happy Shopping Friends!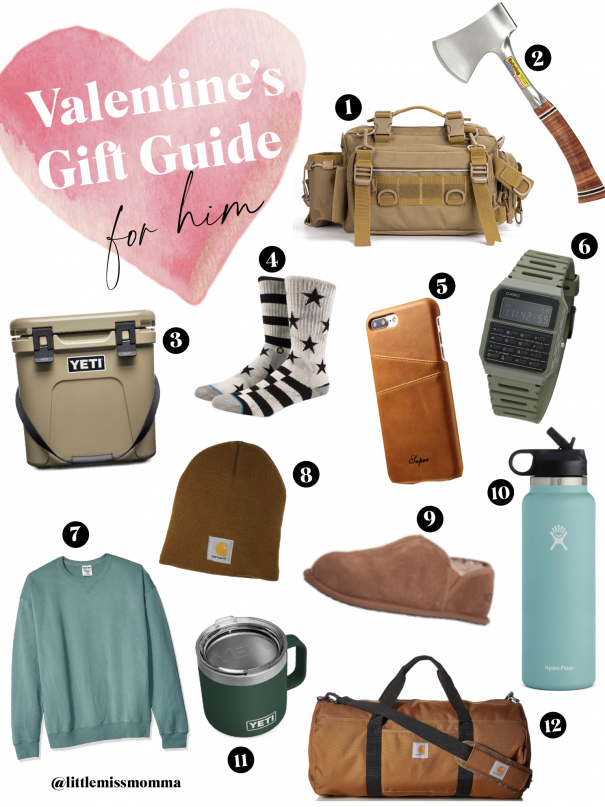 Valentine's Gift Guide for HIM
shop these + more on my Amazon list here
Valentine's Gift Guide for HER
Fujifilm Instax Mini 9 Instant Camera + Value Pack // See also Fujifilm Instax Mini 90 Instant Film Camera
shop these + more on my various Amazon lists here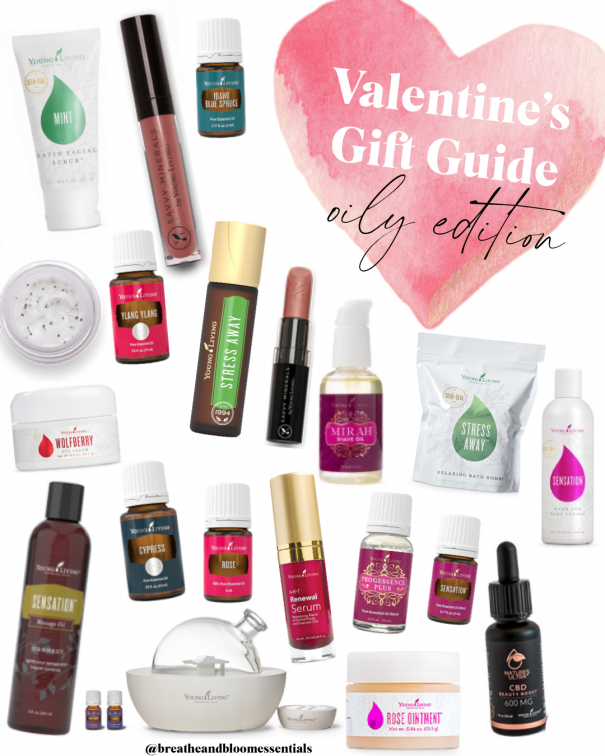 Valentine's Gift Guide OILY EDITION
Last but not least, for my bloomers! I put together this list of my Valentine's and self care oily favorites and wanted to share with you all. To learn more about my favorite oils + wellness products, click here. Enjoy!
+ Stress Away roll on (item # 4472)
A calming, comforting aroma to promote relaxation that also doubles as a beautifully smelling perfume roll on!
+ Progessence Plus (item # 4640)
Formulated specifically for women designed to promote feelings of relaxation, harmony, and balance.
+ ART renewal serum (item # 5175)
This lightweight serum easily works into your skin care routine! Balances uneven skin tones protects from external stressors, and nourishes and hydrates to maintain a youthful appearance!
The oil of LOVE. Balances, combats anger & low self-esteem, can be used to battle stress, increases focus, and filters out negative energy. Also. Smells beautifully floral diffused.
+ Satin Mint Facial Scrub ( item # 20454 )
This face scrub smells like peppermint magic and leaves your skin clean and soft. I use it 2 x weekly for exfoliation.
+ Make it Happen Collection ( item # 37438 )
WHITE ARIA, need I say more? If you've been dying to get. Your. Hands on one, do it soon before they sell out! Comes with two favorite oils- valor and palo santo.
+ Sensation Lotion ( item # 3707 )
Moisturizer containing several pure essential oils revered by Cleopatra. Ylang Ylang's aroma encourages relaxation, and Jasmine's aroma enhances feelings of femininity. Turn your daily routine into an indulgent ritual suited for a queen.
+ Savvy Minerals Lipstick "Daydream" (item # 21292 )
A favorite lipstick that lasts all day long!  Pretty colors that can go from day to date night. Smooth and soft so feels like you're wearing lip balm!
+ Mirah Shave Oil ( item # 5156)
Never have I had a smoother shave before! Made from many essential oil blends that work to reduce razor burn and bumps. It also hydrates the skin and leaves it feeling silky smooth!
+ Stress Away Bath Bombs ( item # 20674 )
All natural bath bombs- goodbye preservatives, parabens, and synthetics! A fun, fizzy wat to unwind with your favorite scent. These are also madw with oils that will leave your skin feeling soft and nourished.
+ Wolfberry Eye Cream ( item # 5145 )
a natural, water-based moisturizer formulated for the delicate skin in the eye area. Containing the anti-aging and skin-conditioning properties of wolfberry seed oil, this cream soothes tired eyes and minimizes the appearance of fine lines.
+ Sensation Massage Oil ( item # 3036 )
Sensation is YL's "romance" oil and this massage oil is sure to promote feelings of romance and will leave your senses satisfied and your skin feeling smooth and soft.
Stimulates circulation and blood flow, restores feelings of security and stability,  assists with clear breathing, and can help to reduce scars, cellulite, or veins when diluted with jojoba oil.
+Savvy Minerals lip gloss "Abundant" ( item # 20825 )
My favorite lip gloss of all time! All the soft and smooth, none of the sticky. The gorgeous color and slight shimmer lasts for hours and makes my lips feel so pretty, while the oils inside naturally leave my lips feeling nourished.
+ Idaho Blue Spruce ( item # 3093 )
An obvious favorite oil! Not only is it one of the highest frequencies and most grounding oil ever, but it also relaxes the mind and body, releases emotional trauma, reduces muscle pain and tension, and supports male testosterone. This oil is a MUST HAVE!
YL's "love potion" oil. Made up of ylang ylang, jasmine, geranium. These beautiful florals promote feelings of love and affection, while being refreshing and arousing. Spice up romance with a sensation linen spray! Or make a perfume/ roller with it for daily wear because it smells sooo yummy.
+ CBD Beauty Boost ( item # 32953 )
This baby changed the game of my skin care routine in the best way! This soothing combination of CBD, rose essential oil, tamanu oil, and grapeseed oil works to maintain an even skin tone and reduce the appearance of fine lines and wrinkles. Just one daily dropper of this Smart Spectrum blend will moisturize your skin and promote a youthful glow.
It has a rich, intoxicating aroma that's as beautiful as the bloom itself. Because each 5 ml bottle requires 22 pounds of rose petals, Rose is one of the most valuable essential oils you can acquire.
+ Rose Ointment ( item # 3709 )
This has become such a staple in my self care routine! Use it for ALL the things—dry skin, irritation, weird bumps, elbows, heels, and even as a daily nighttime face moisturizer! It's deeply nourishing blend for dry skin. Rose essential oil improves skin texture, while Tea Tree works to soothe rough, irritated skin.
---
ALL of my Amazon favorites – from home styles, to oily accessories can also be found on my Amazon profile here.
HAPPY VALENTINE'S DAY!