Amazon Home Style Favorites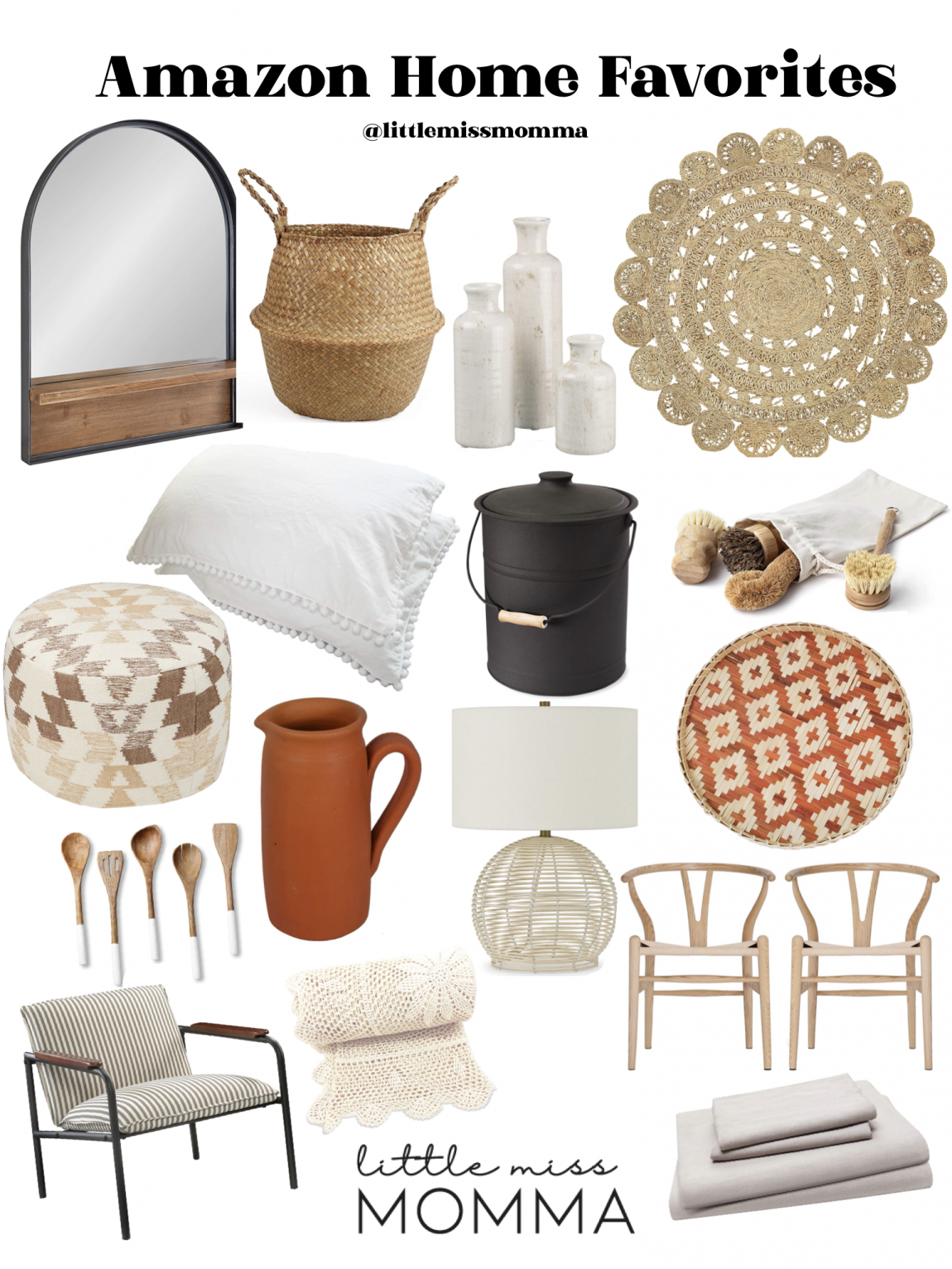 I have stumbled on some amazing home decor finds on Amazon over the last year and thought I'd share them with y'all here today.  From rugs, baskets, mirrors, lighting, vases, furniture, linens, bedding, poofs and more!
You can shop ALL my Amazon favorites here.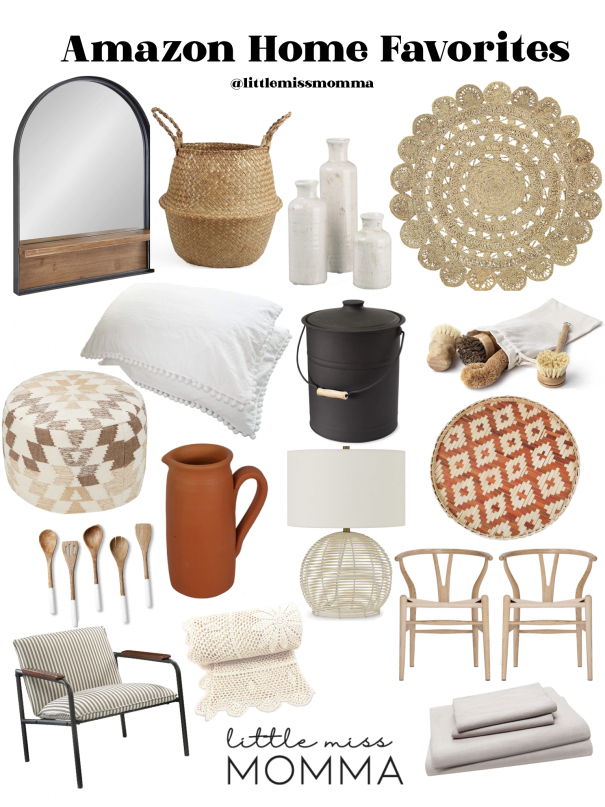 shop my full Amazon Home Styles list here
I use these baskets for ALL the things: snacks, laundry, blankets, towels, toys, etc.
I have these chairs in white around our dining table.
I have this set of two poofs, I use one as a footstool to my rocker and the other as a side table to the couch.
These pillow cases are SO affordable and wash super well, we have them on all the beds in our cabin.
I have been looking for a more affordable linen type bedding that isn't scratch–well I found it and its perfect and affordable (and this one is so cute too, have it in our guest bedroom at the cabin).
My favorite, affordable utensils! We have two sets.
Cutest set of fruit baskets ever!

Check out these and many more of my Amazon favorites here!