Friday Favorites: My Favorite Affordable Area Rugs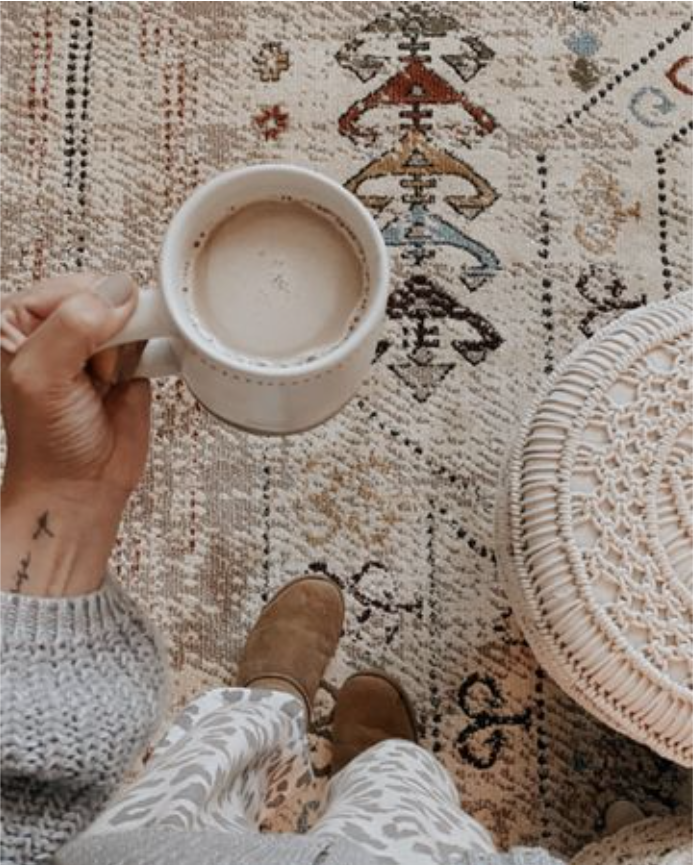 I have a bit of a rug obsession (addiction may be a more accurate term).  When I can't sleep at night, it can be pretty common to find my laying in bed while bookmarking my favorite rugs from my go-to sites.  I also pride myself on finding the best deals on rugs especially since I'm constantly switching up things around my house it has made sense for me to not commit to a fancy expensive rug.  I went into my saved folder the other day and put together this list to share with y'all of some of my favorite affordable area rug options!
Here are some of my favorite area rugs saved from RugsUsa: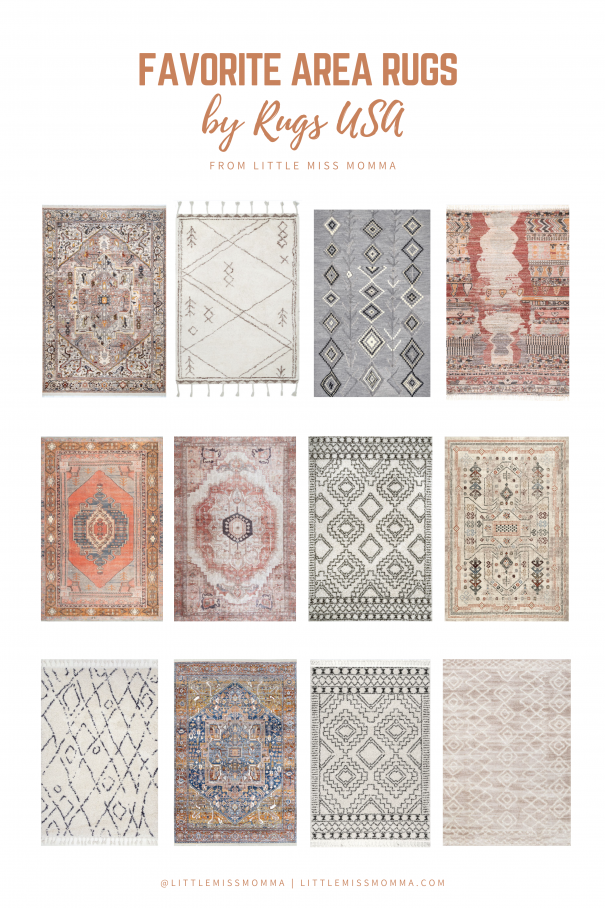 Shop these area rugs and more below!

I love that a rug can really change the entire vibe of a room.  Rugs create texture, coziness, depth, and really help anchor the rest of the furniture and decor of a room. Shag, braided, jute, woven, Moroccan, trellis, boho, tassel, faux fur– here are some more of my favorites: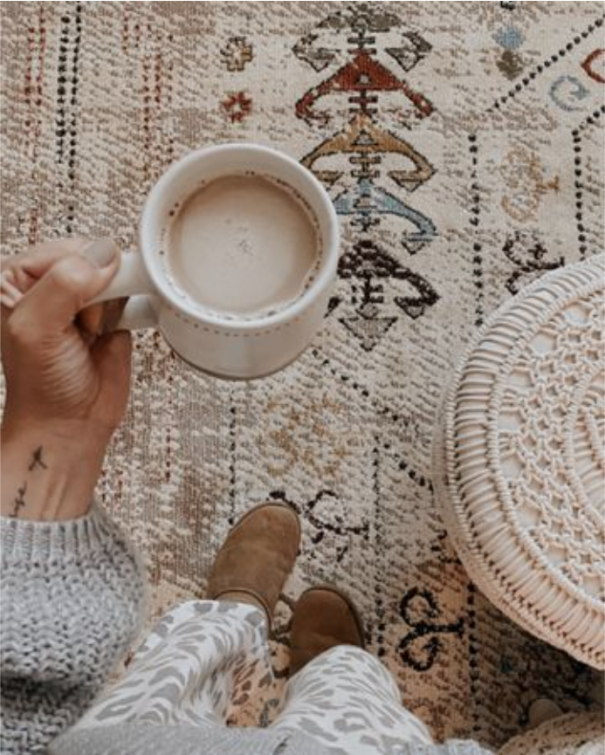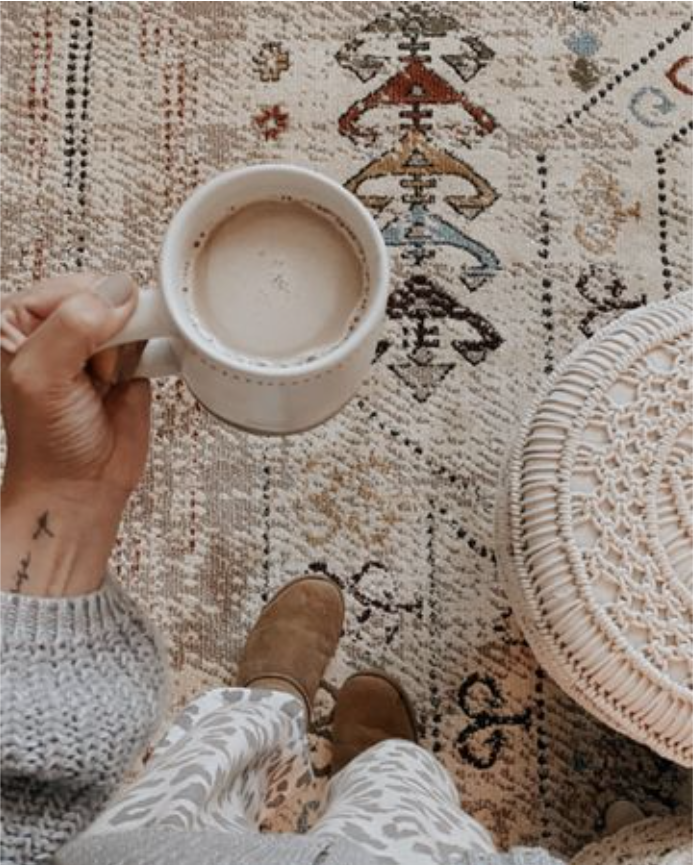 I ordered this rug for Arrowhead because I was looking for something natural that also had a little bit of a woodsy vibe.  It worked even better in person than I could have hoped.  The subtle pops of color allowed be to pull in some fun pillows without being too aggressive.  Click here.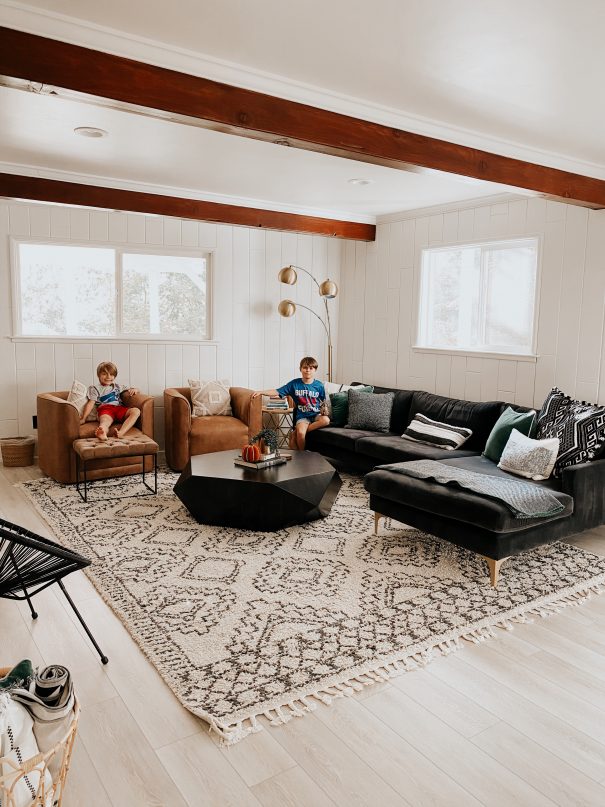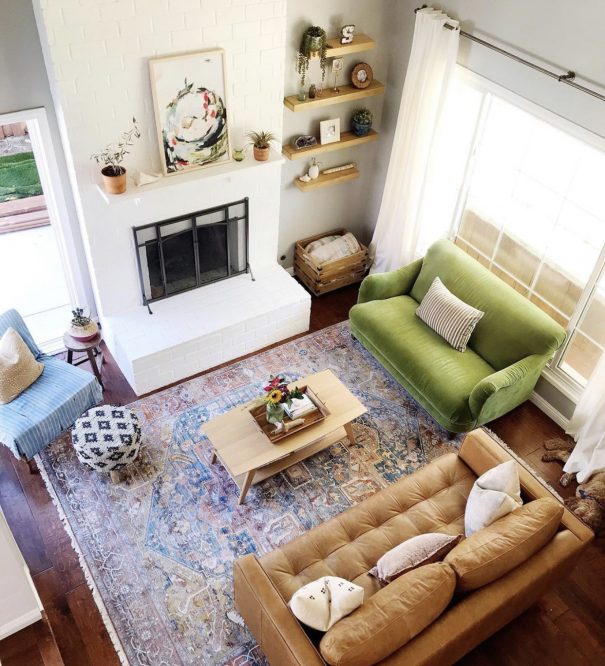 Truly the best rug I've ever purchased! Super affordable, durable and can transition as I switch out my decor styles. I love that it's a mix of cool and warm tones and has a vintage rug vibe. Click here.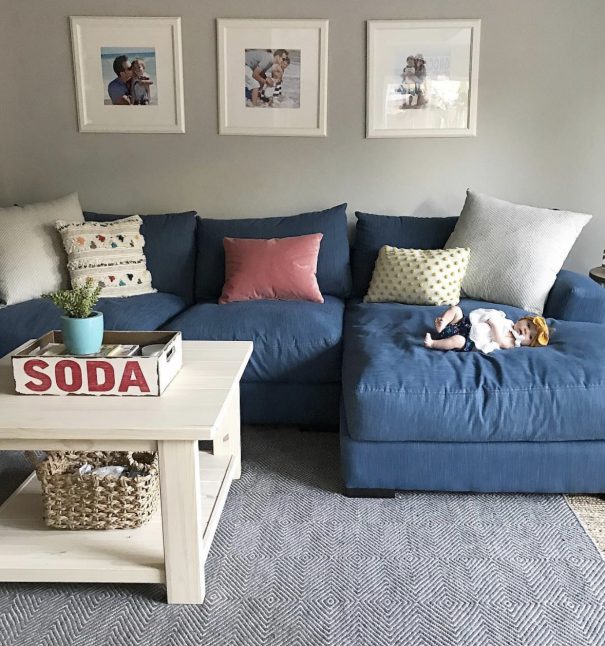 Look at sweet baby girl on the couch! We used to have this fun, neutral, gray rug (similar, also similar) in our living room, layered on top of a classic jute area rug.  It was simple and clean and crisp (I'm actually missing it now).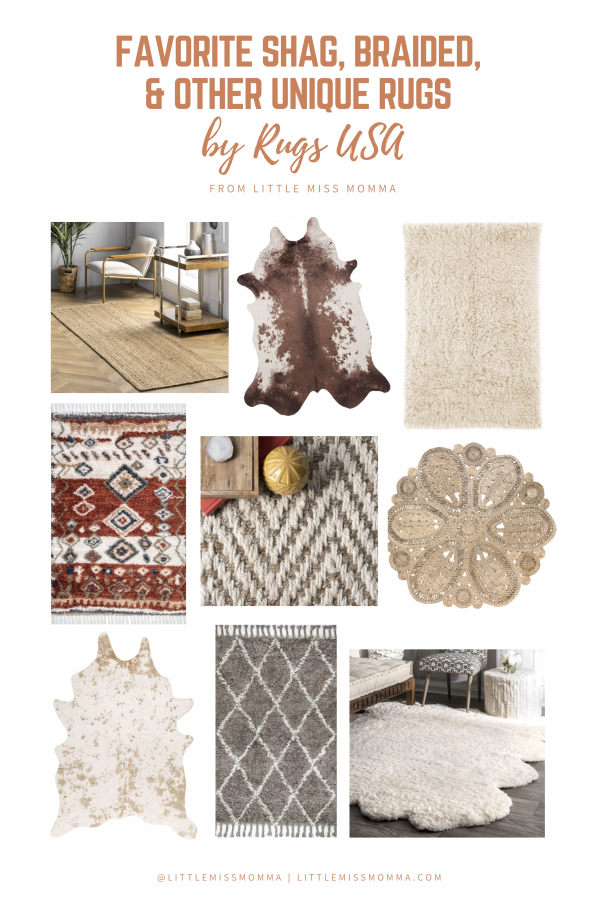 Shop these unique rugs and more below!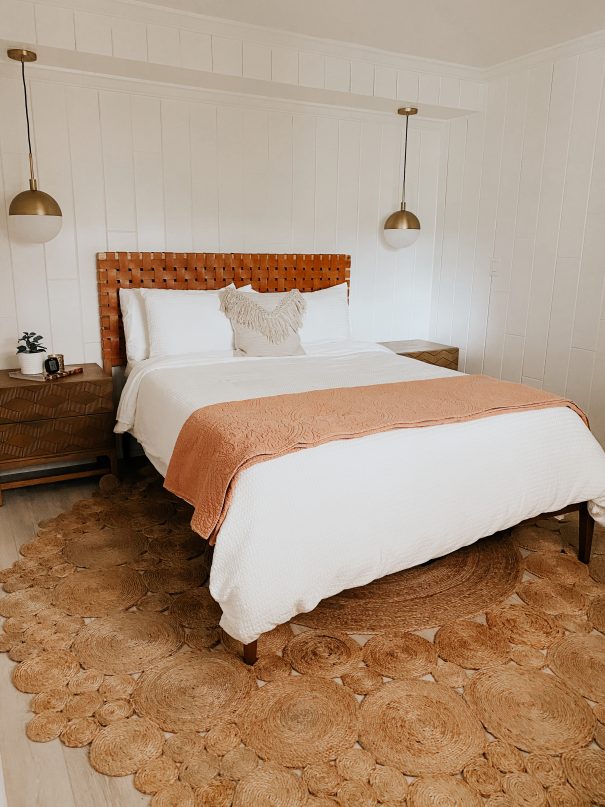 How dang cute is this rug?! And I love the texture it adds to the bedroom at our fav Arrowhead Airbnb.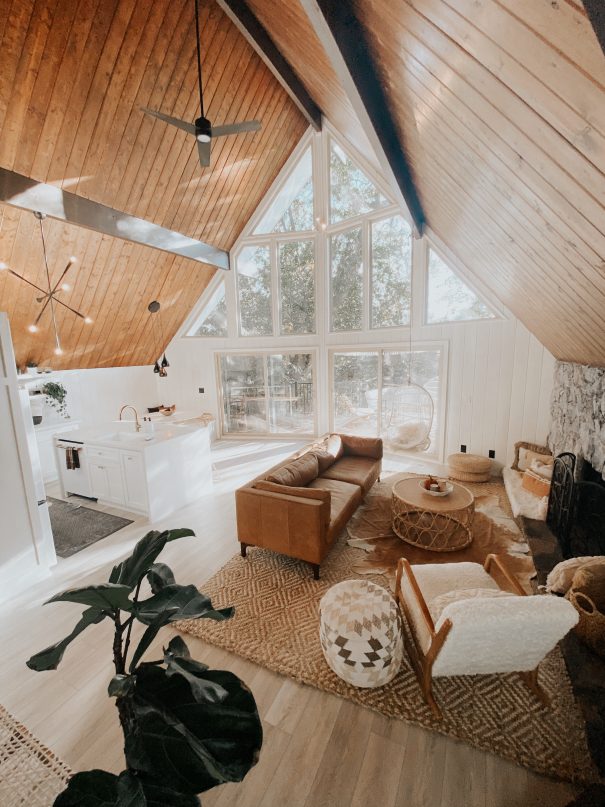 I love how my friend Marie layered this diamond jute rug with a cow hide to give this room even more character and texture while staying totally neutral and natural with her vibe.
---
You can also check out my full list of currently favorite rugs here!