Healing in Lake Arrowhead (and an Airbnb tour)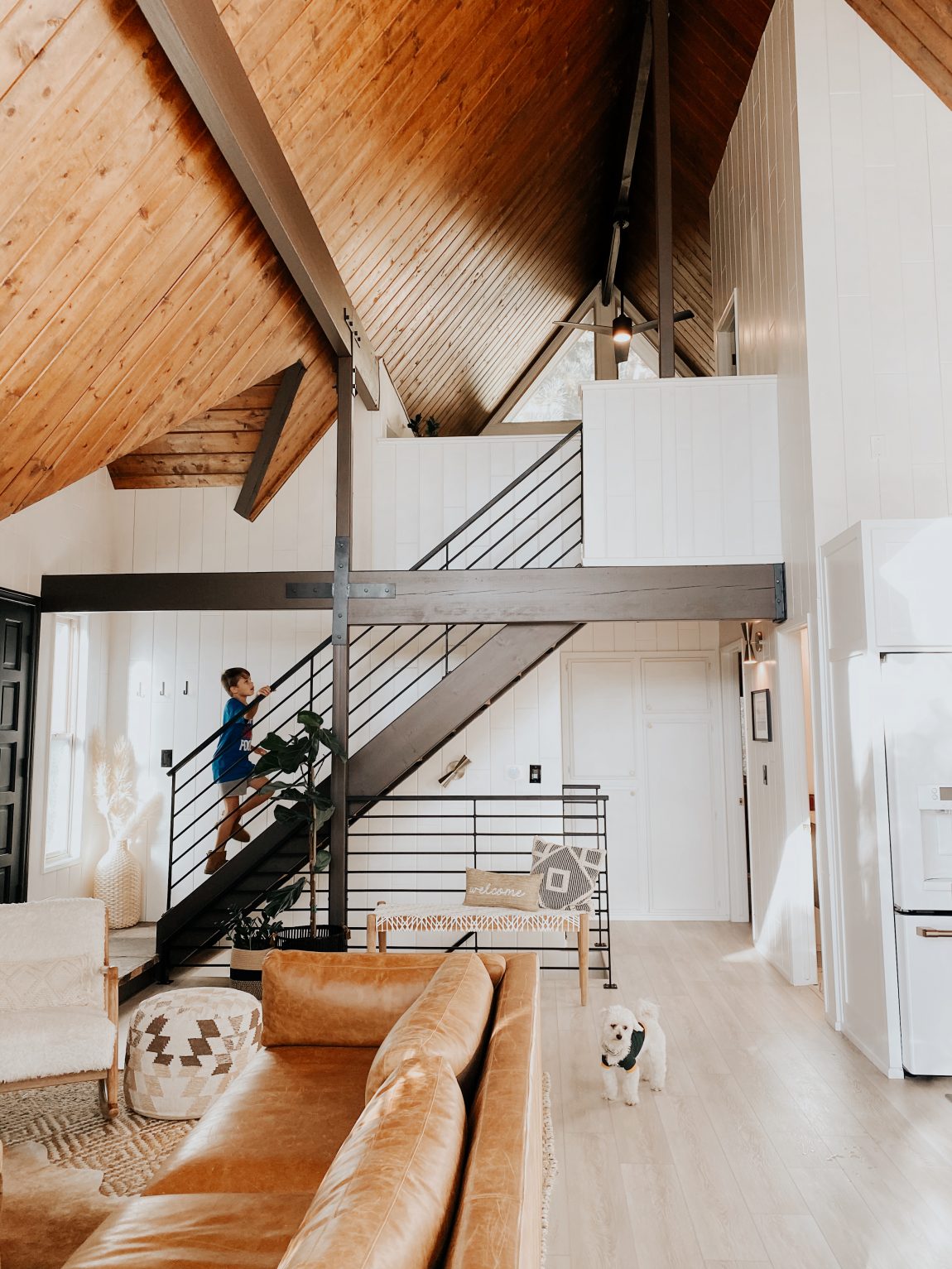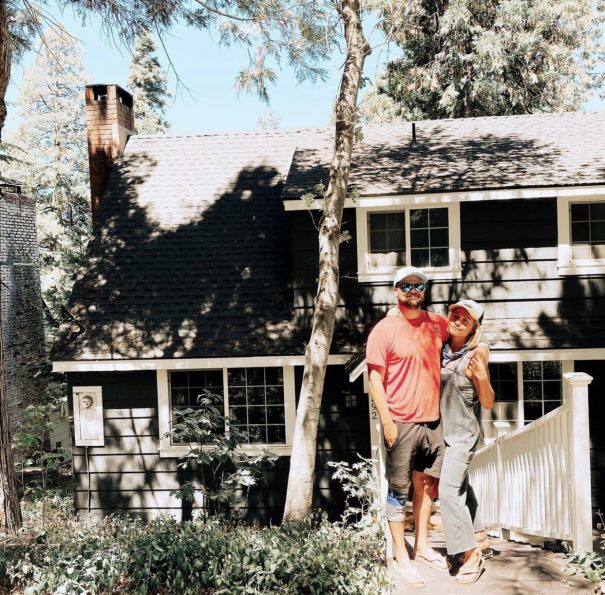 For years a cabin in Lake Arrowhead has been on our family vision board. Arrowhead was the very first vacation we took as a family after Stevie was born (she was only 2 months old when we dipped her toes in the lake) and it was our first time venturing away from home as a family after she passed away.
These are some pictures taken on that very first trip to Arrowhead with all three of the kids.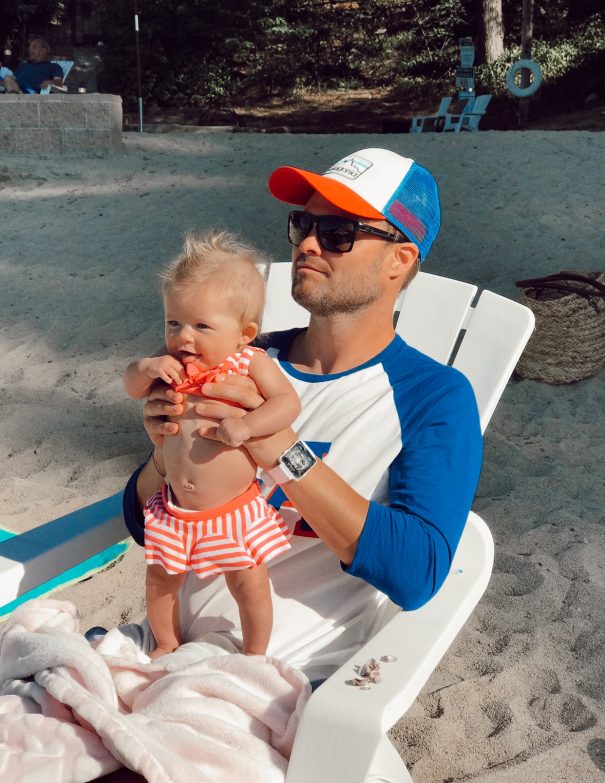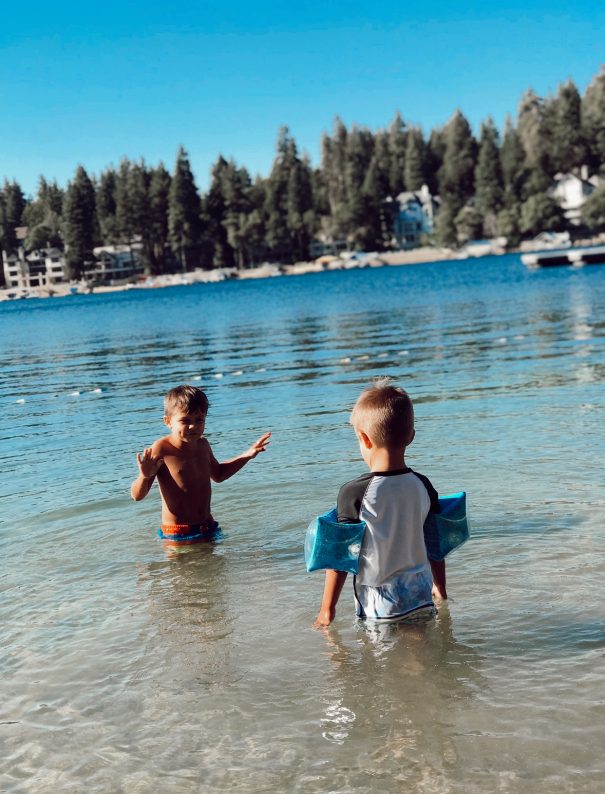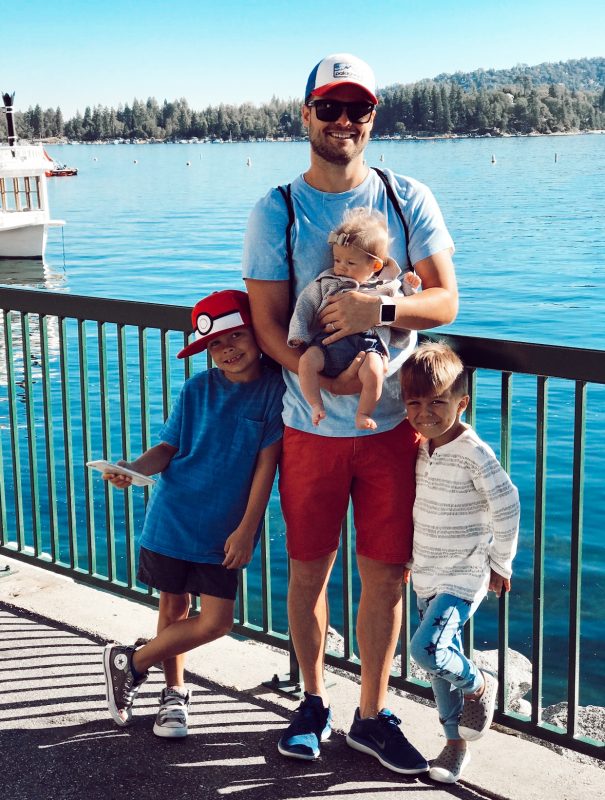 This was Wesley's Pokemon Go obsession/phase, everywhere we went, catching all the Pokemon. And Sawyer's "only wear leggings/tight joggers phase", lol! And Stevie's "I'll still allow headbands without ripping them off" phase.  Good times.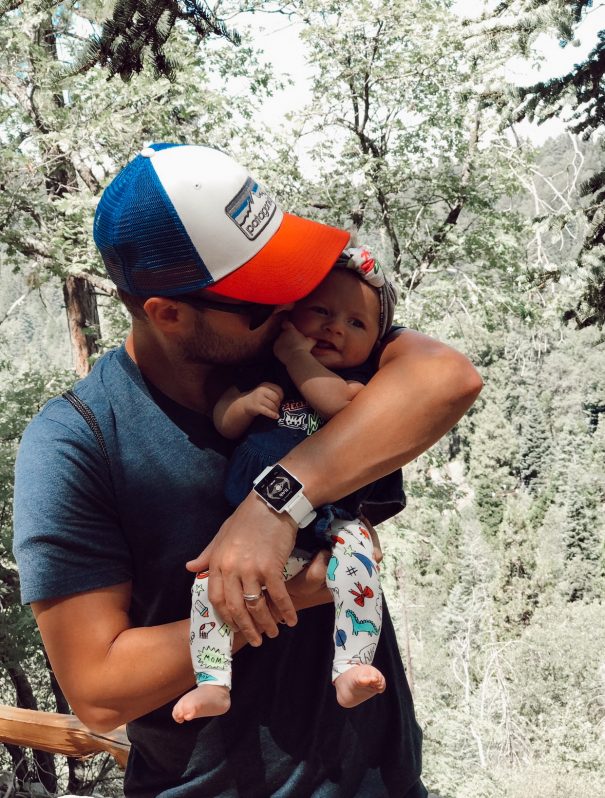 Daddy's girl through and through.  And always with the curled toes.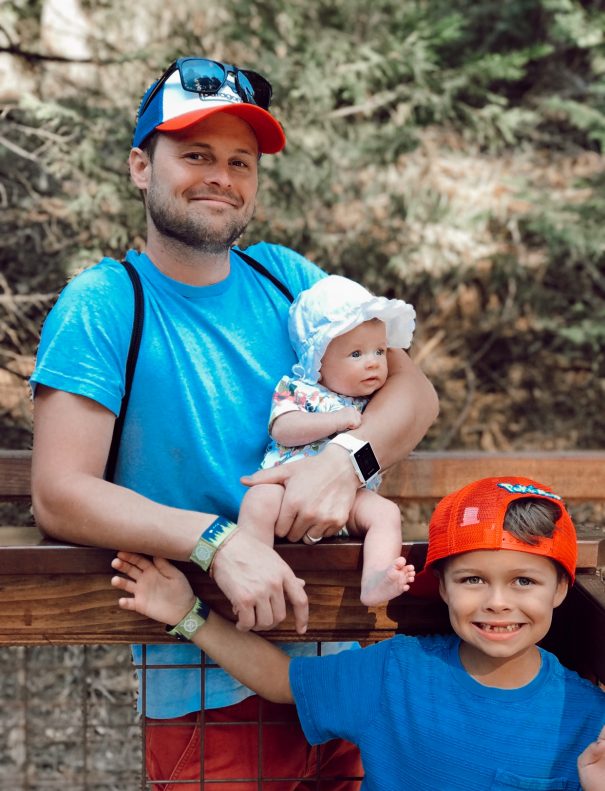 As you can see, I'm the mama BEHIND the camera back in those days and was rarely in any of the pictures.  I try my best to be in the captured memories with them these days.
Back in August of this year, just a few months after she passed, a sweet soul (@danimrose and the best realtor on the mountain–authentic, real, kind hearted, immediate friend for life) who I shared many mutual friends with but had never met personally, reached out to one of my besties (@shambrirooke) and gifted our little family a stay at a charming cabin up here.
We almost said "no thanks", because we were still feeling too anxious to leave home and venture away from all that still smelled and felt like her. But dear friends who also have homes in the area convinced us to pack our bags and create some adventurous memories with our boys before summer's end. So we did.
We are lucky enough to have friends who have navigated the most incredible balance of giving us space to grieve while also gently creating opportunities and encouraging us to keep moving and healing. Y'all know who you are.
On this trip i got in the pictures, made the memories and remembered there are still so many reasons to keep smiling.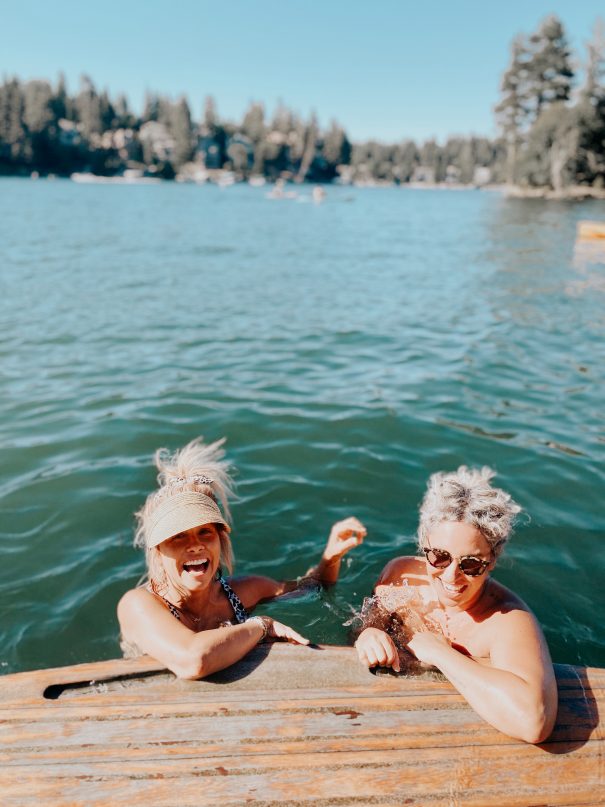 This is @shambrirooke. By my side, wrapping me up in love and strength daily–giving me reasons to smile.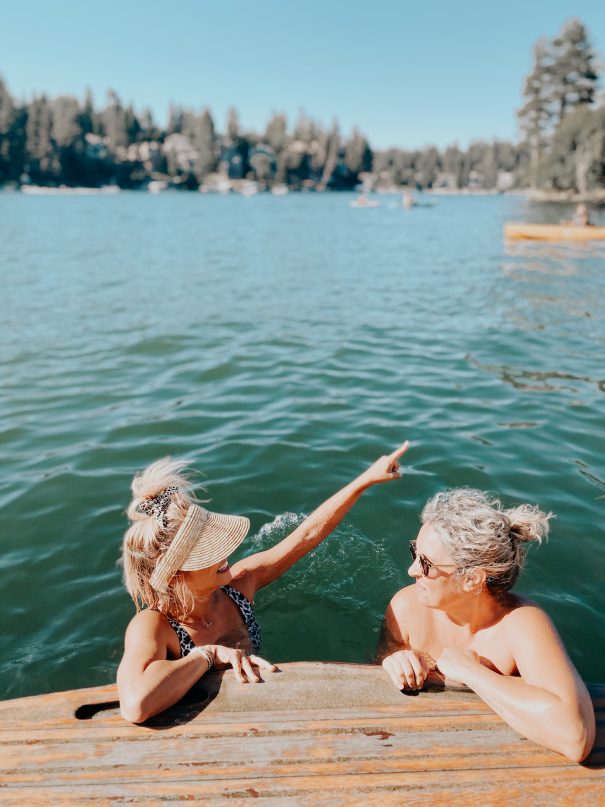 My friend's kids heal me the most.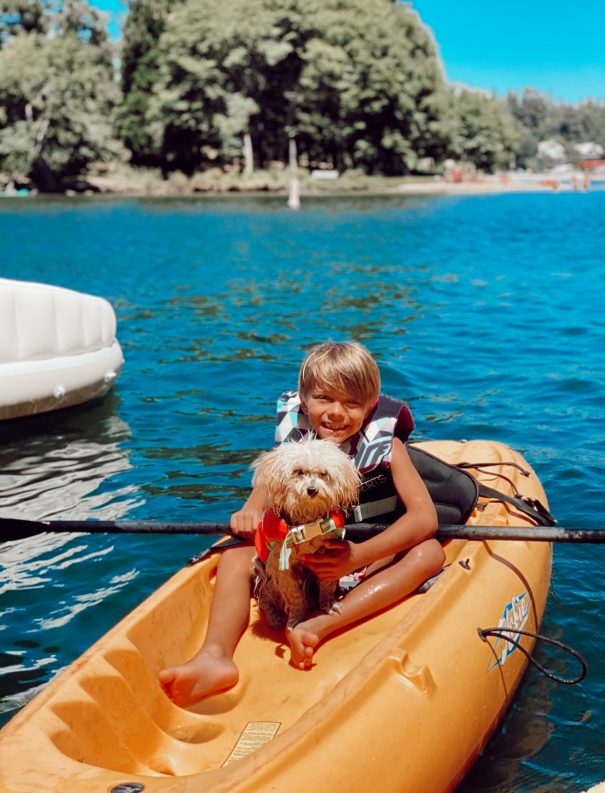 Nothing cuter that this nugget in a life vest (zuma, not sawyer, lol)!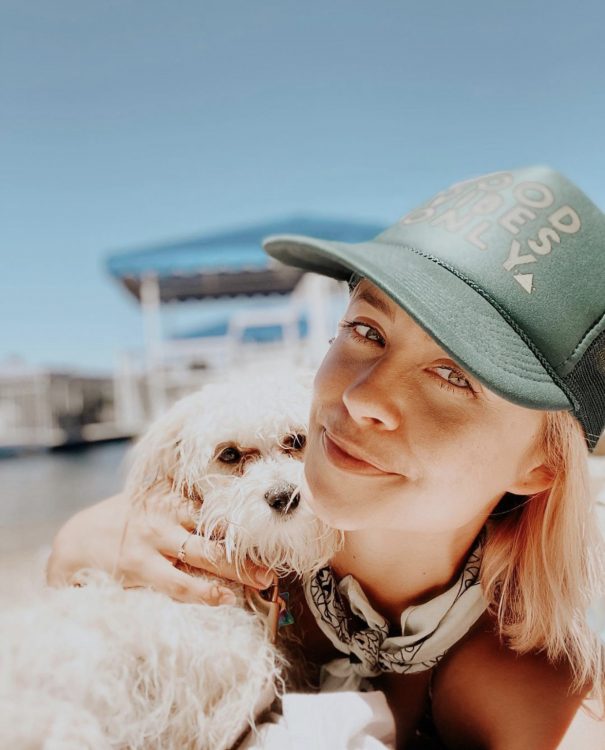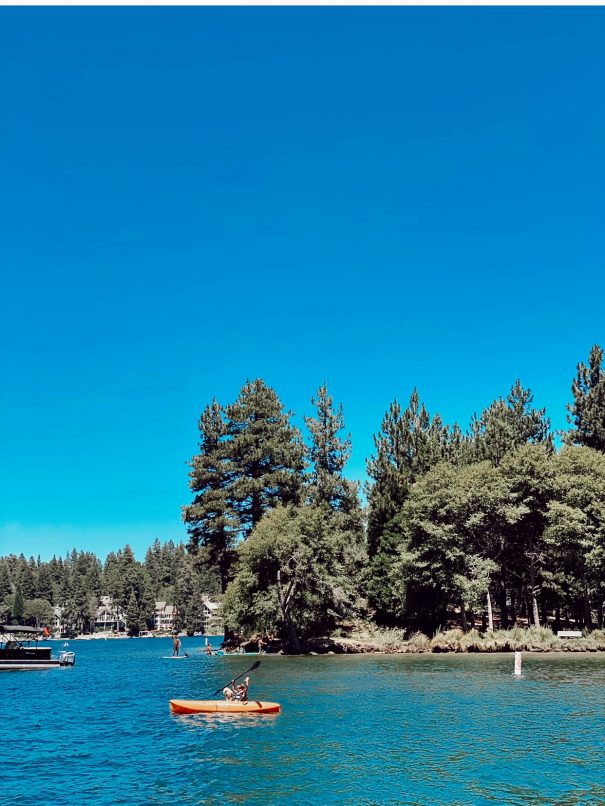 Zuma and Sawyer kayaking to the island.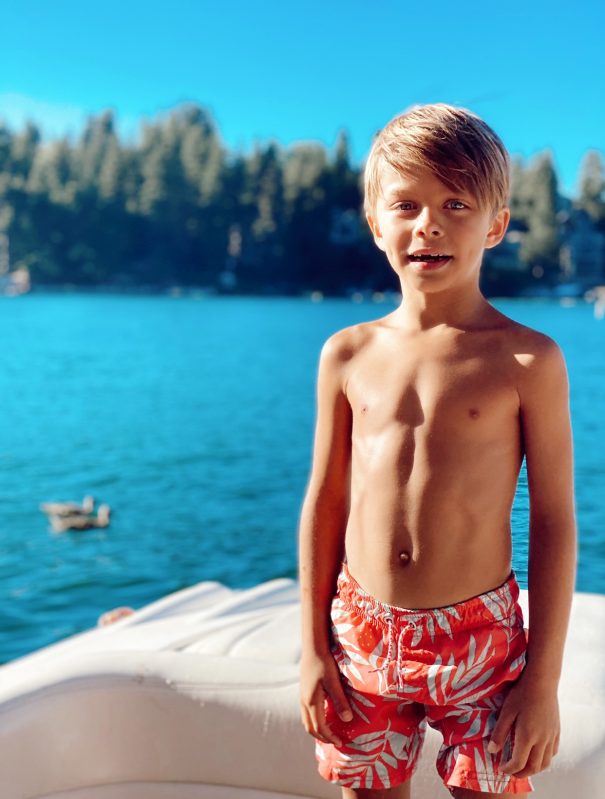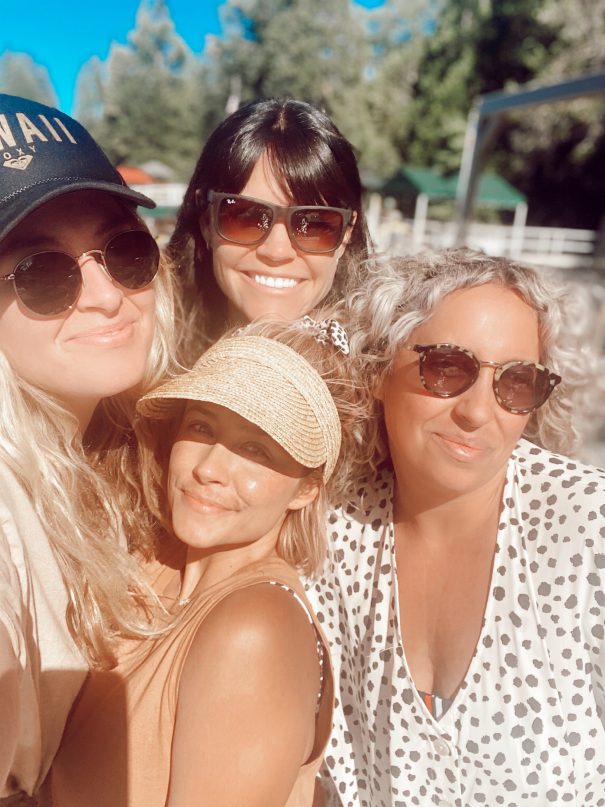 Lucky enough to do life and work with some of my best friends on the planet.  These women hold me up and keep me going.
@surfaceandsoul
@chandlermadeco
@afessentials
@shambrileanne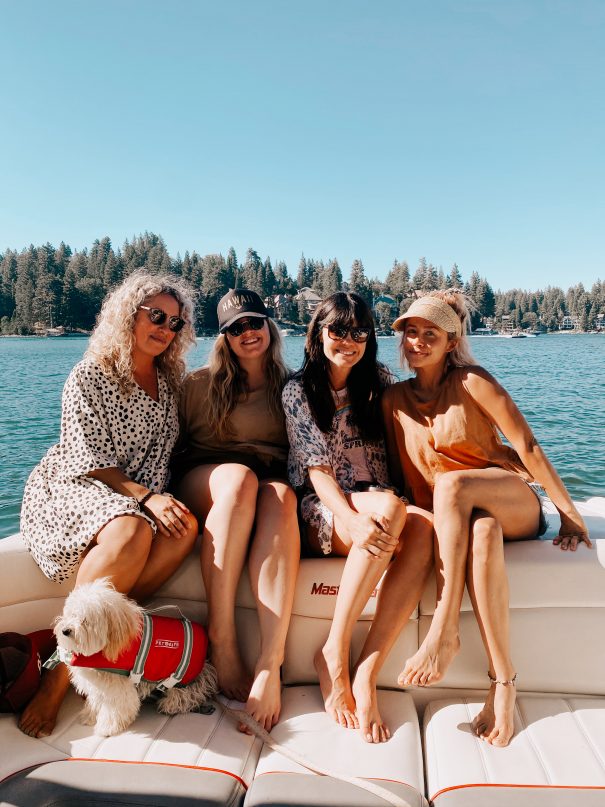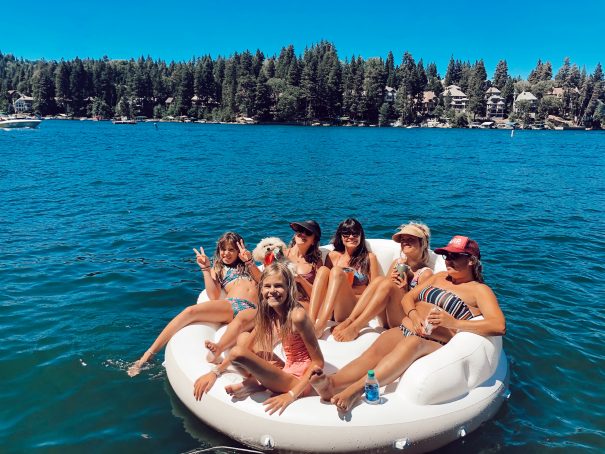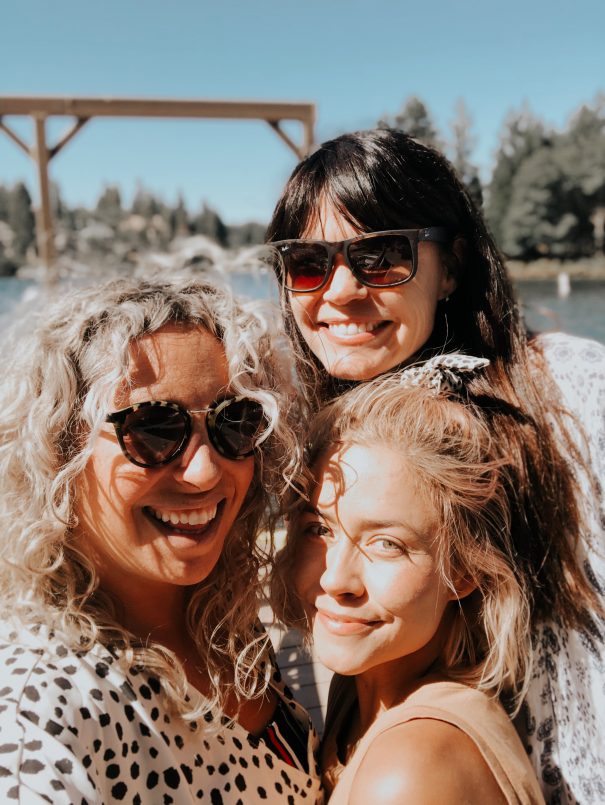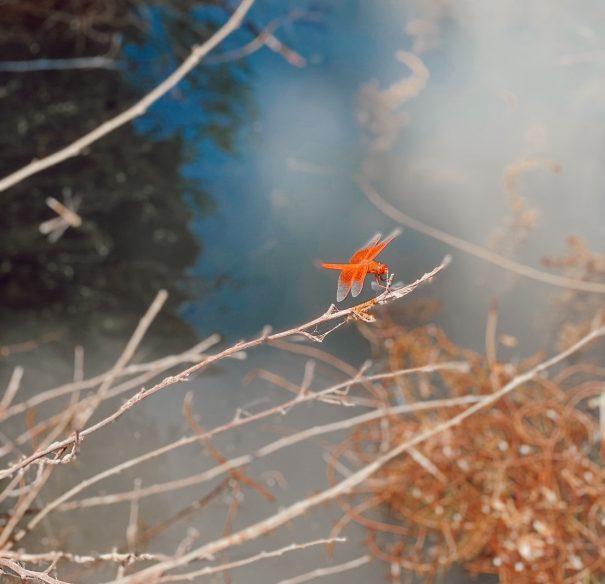 Stevie girl, always appearing to us as a red dragon fly–she came to Arrowhead too.
What we learned on that trip…
Zuma can swim.
And…
Lake Arrowhead is our place to heal and to hope. It has comforted the hearts of our boys in ways that only trees and wide open spaces and a charming cabin can. Since that August visit, we have been back several times to give our souls space to keep breathing in hope and exhaling pain.
Back in October, while i was in the midst of obsessing over several magical Airbnb's in the area, another generous soul reached out to us after a rare cancellation in one of her homes and she offered several days to us in our favorite place…we JUMPED at the opportunity and fell in love with her charming A Frame–fell in love is actually an understatement, OBSESSED is more accurate! I shared a bit of our stay on IG while we were there but wanted the pictures of this space to live here forever for us to look back on.
I'm so grateful to @to_dwell_here for inviting us to reset our hearts at her cozy, magical, stunning, perfect A-Frame in the woods.  We ate maple bacon donuts and breakfast burritos every single morning (not joking), the boys did zoom school with their cousins for the first half of the day, then we went on hikes to the lake, explored new neighborhoods, played on the tire swing, jumped in the freezing cold lake, and visited the village for some crystals and pizza.
Full details on renting this magical A Frame here.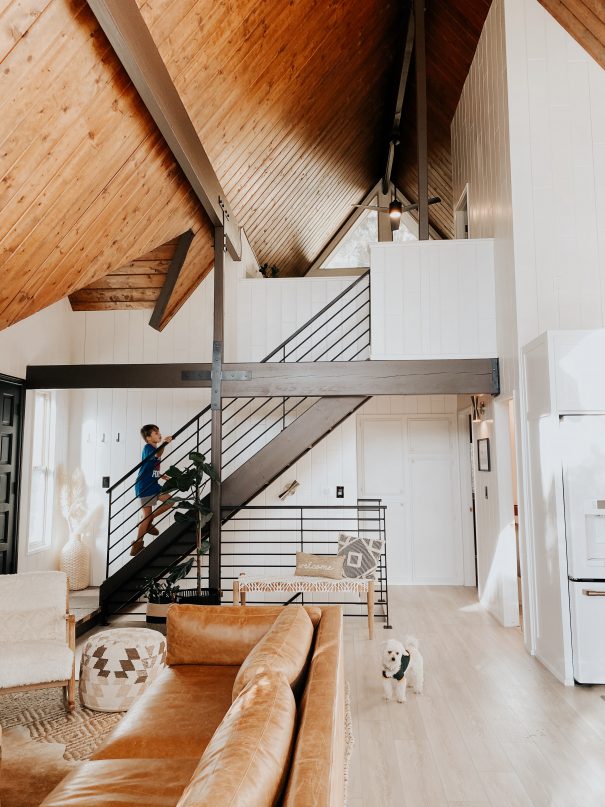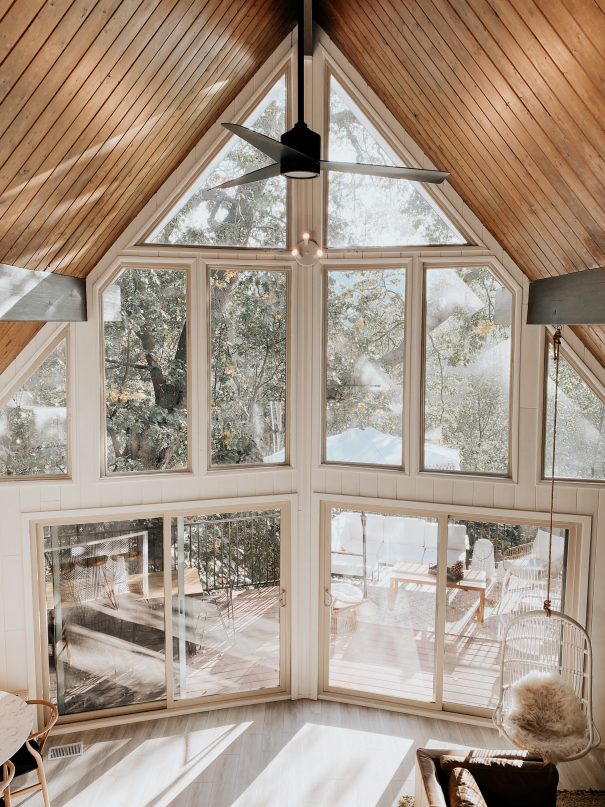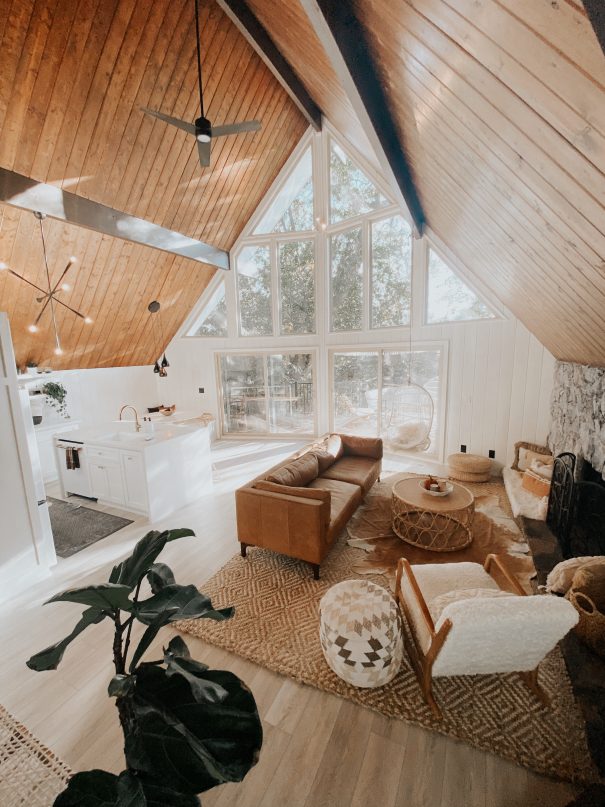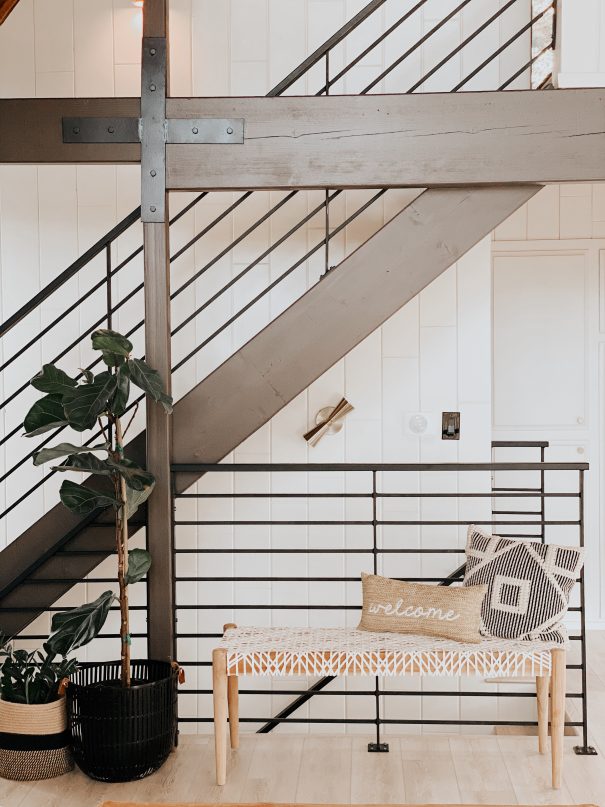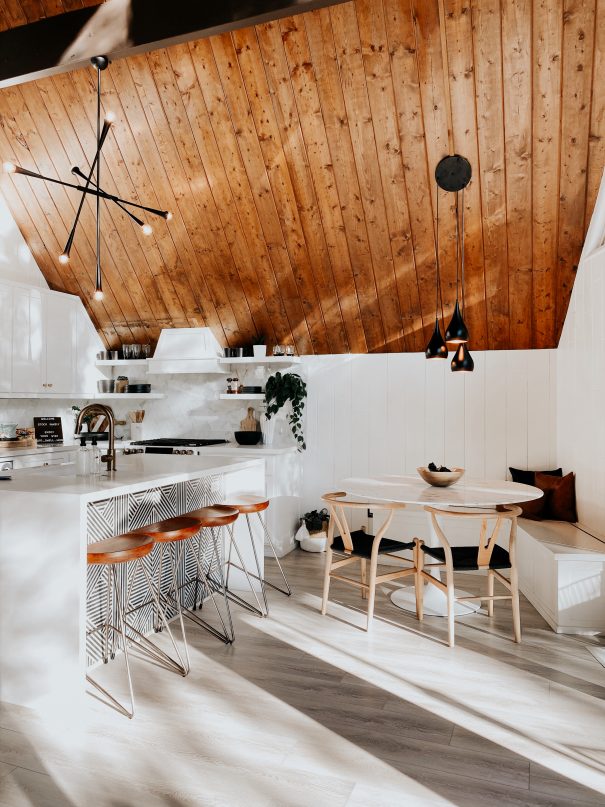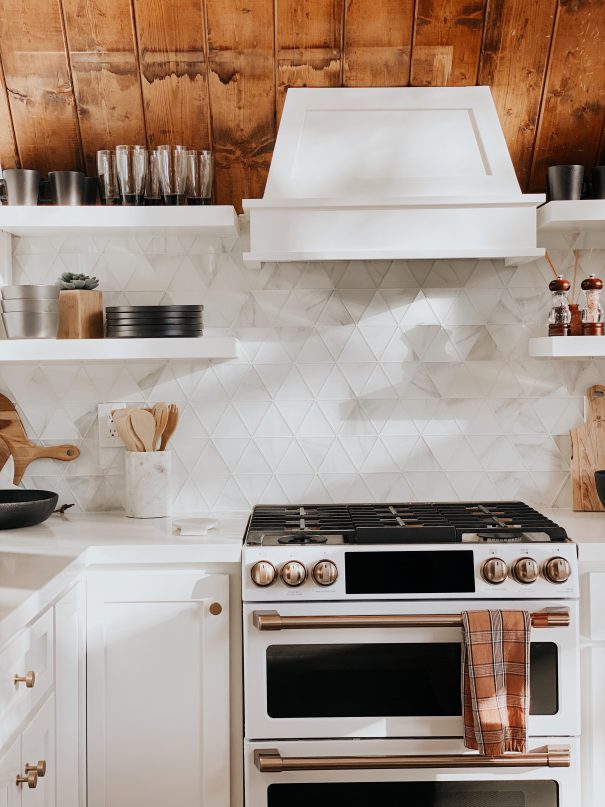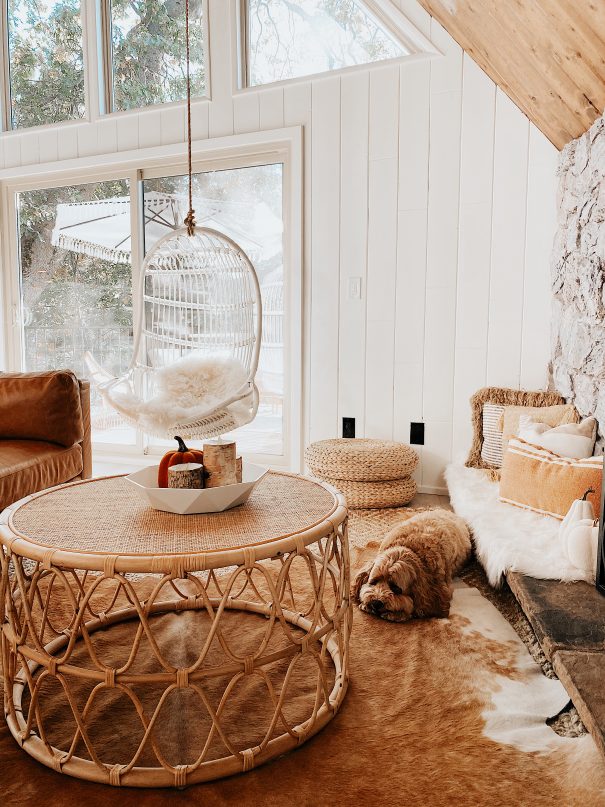 Jute Rug // Cow Hide Rug // Coffee Table // Hanging Chair Swing