Roasted Pepper Hummus Recipe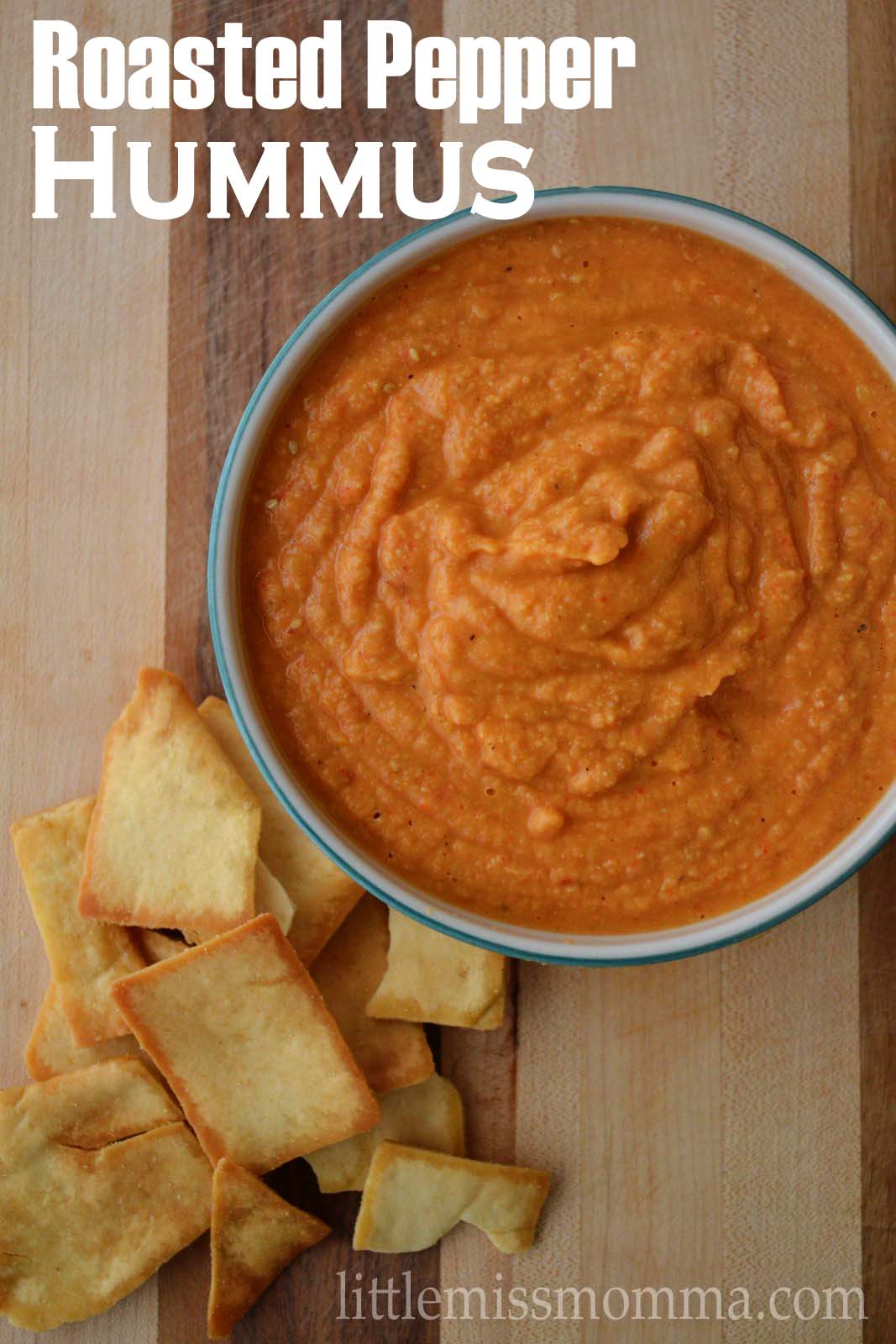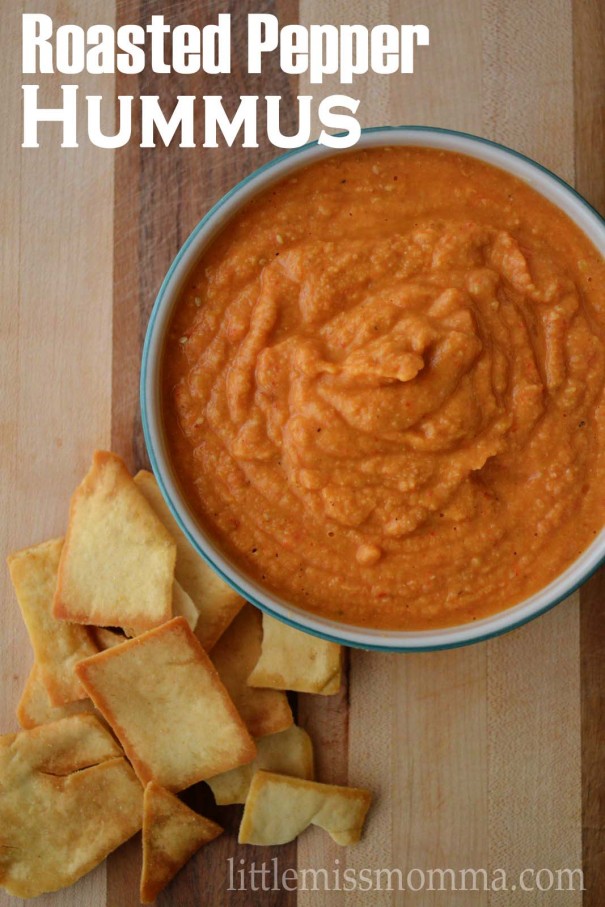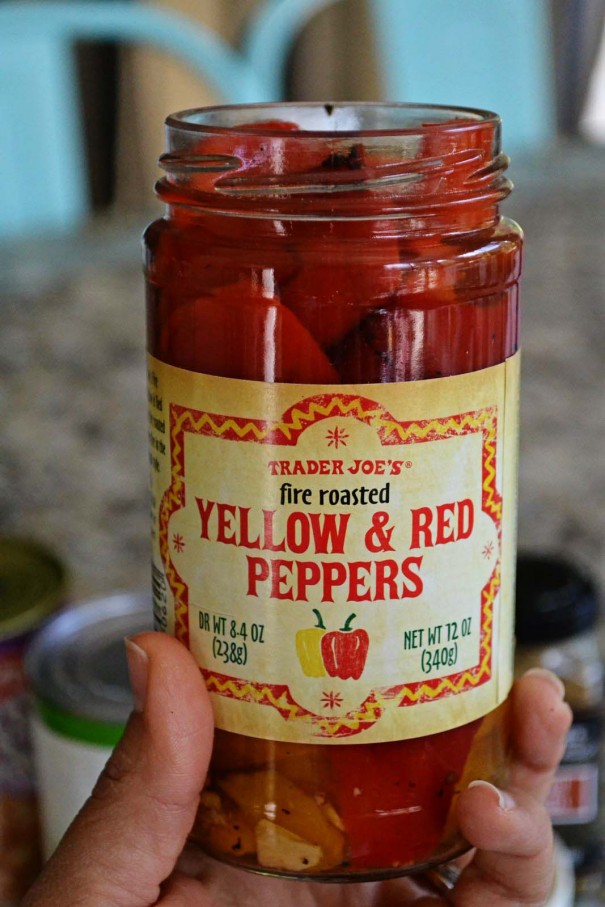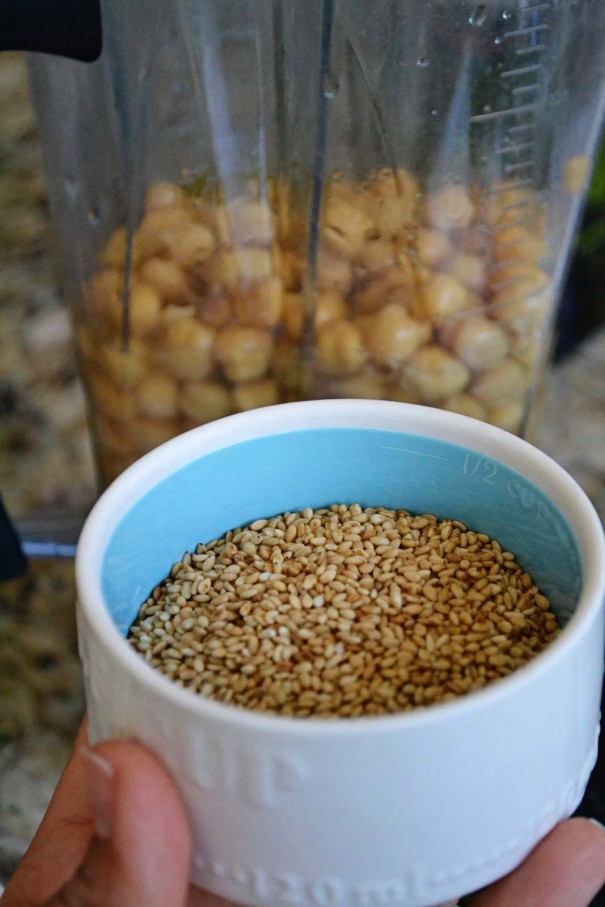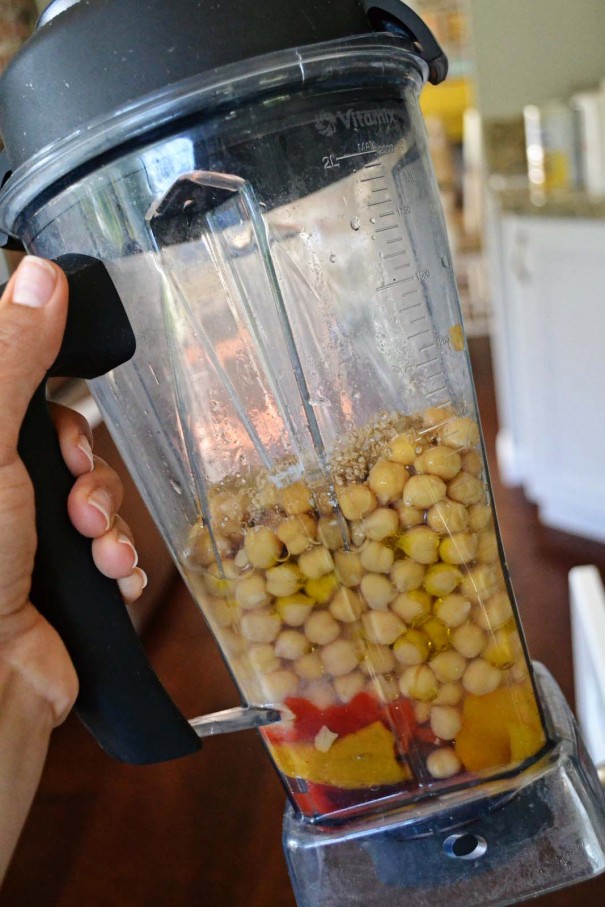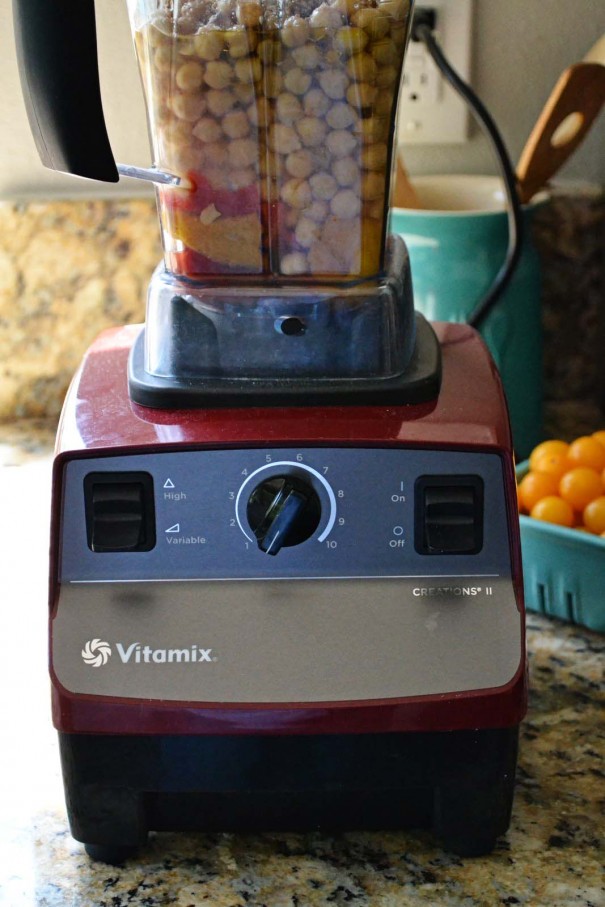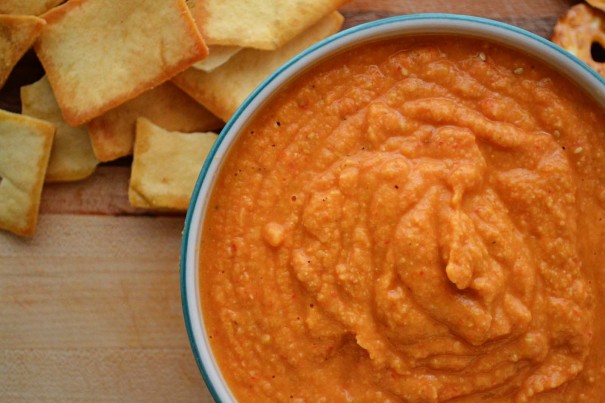 Fire Roasted Pepper Hummus
Delicious, organic fire roasted hummus appetizer
Ingredients
2 15-ounce cans organic chickpeas, one with liquid and one drained
¼ sesame seeds
1 8 ounce jar of fire roasted yellow and red peppers (drained)
2 tablespoons olive oil
¼ cup lemon juice
1 garlic clove peeled
1 teaspoon cumin
1 teaspoon sea salt
Instructions
Combine all ingredients into your blender in the above order. I used a Vitamix Creation II. I selected Variable 1 speed and slowly increased up to 8. I continued blending until completely smooth (about 45 seconds). If you feel that the hummus is too thick, you can add 1 tablespoon of water at a time until desired consistency is reached.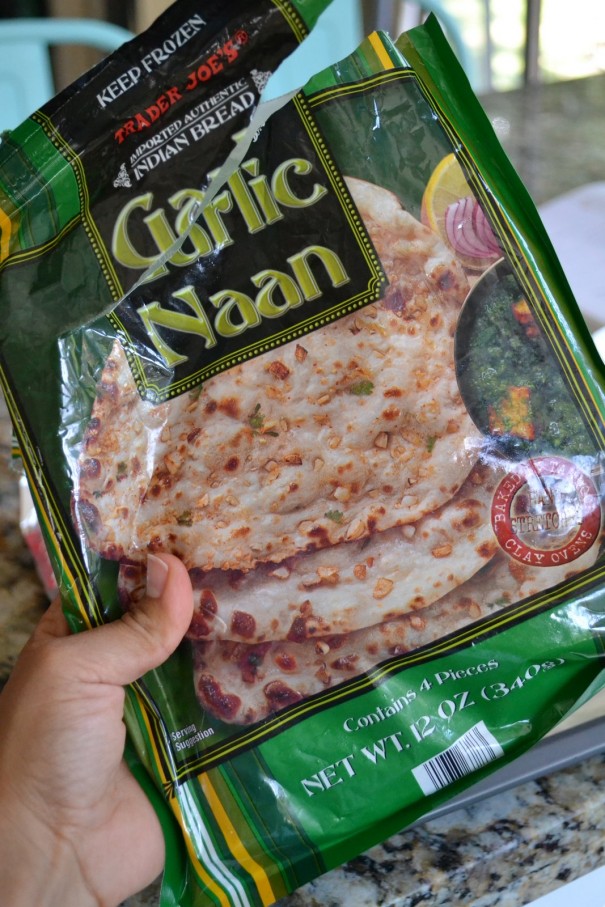 We are BIG fans of Trader Joes. BIG fans.
And we especially love this garlic naan found in their freezer section. It's perfect for using as a flat bread for a grilled pizza or salad.  For this recipe, I set out the frozen naan and spread a generous layer of the hummus on top.  Next, I made a quick and simple kale & spinach salad.  The salad has chopped kale, spinach leaves, hard boiled egg white chopped, cherry tomatoes, a generous helping of balsamic vinegar, and sea salt and freshly ground pepper.  Toss the salad, place on top of the flatbread, and bake at 375 for about 7-10 minutes.  The kale will get crispy and it will be oh-so-delicious.  Trader Joes also has this balsamic glaze that I sometimes like to drizzle on after I take it out of the over (see photo below).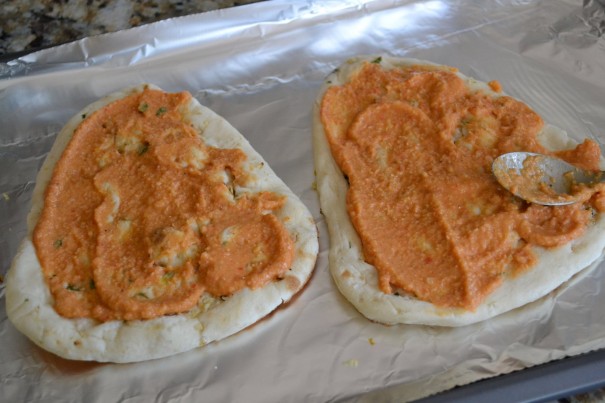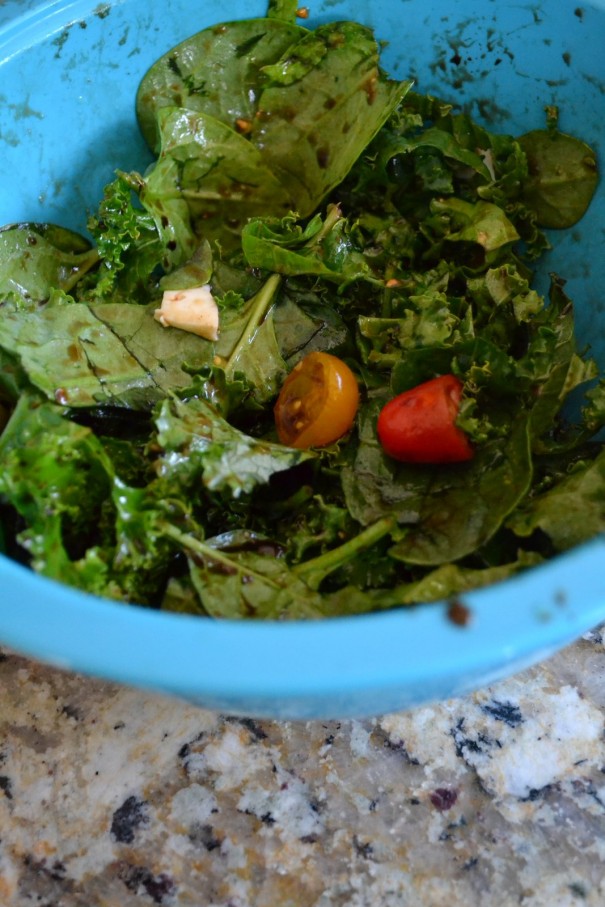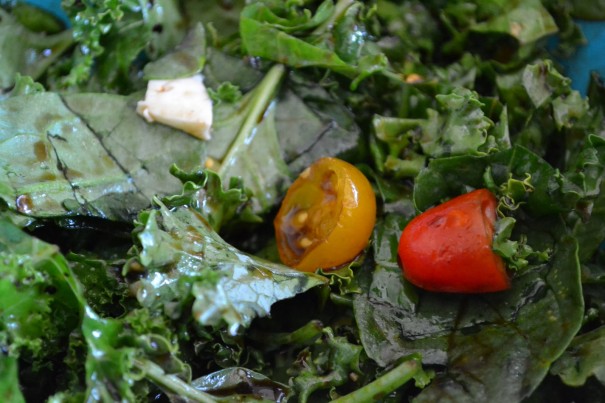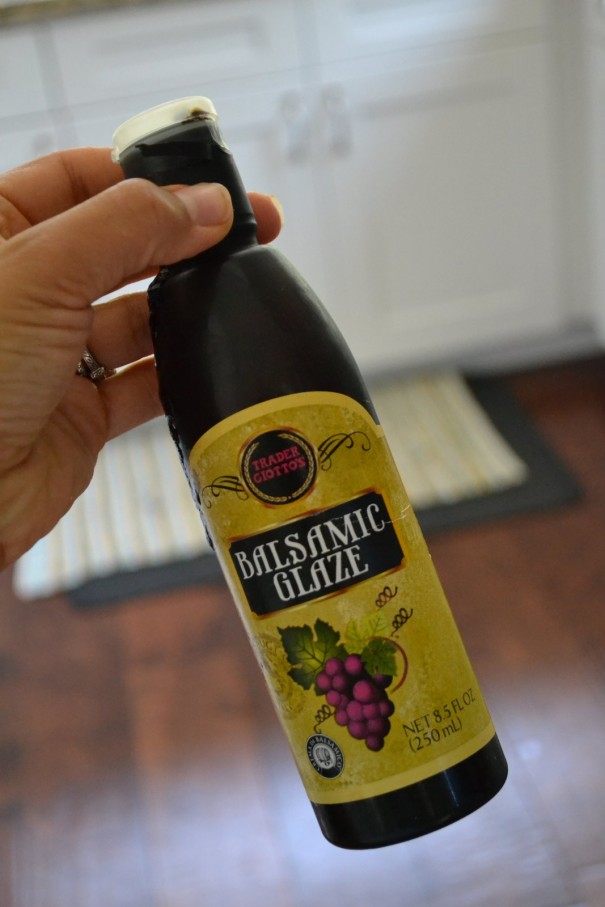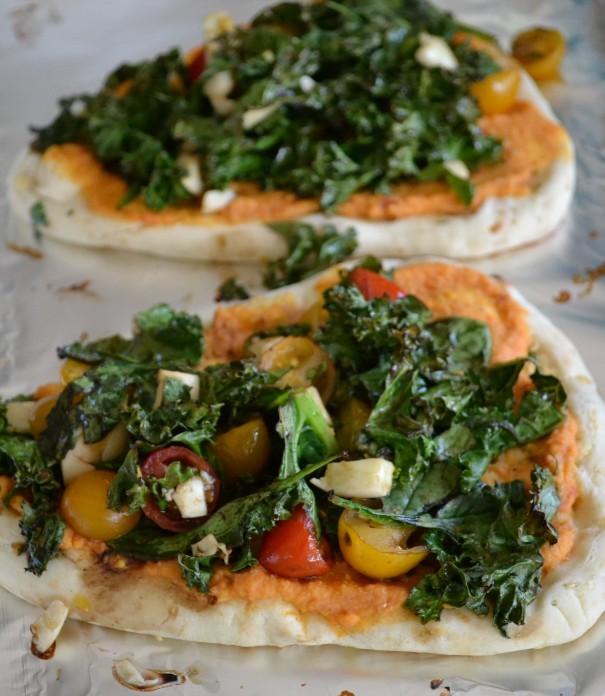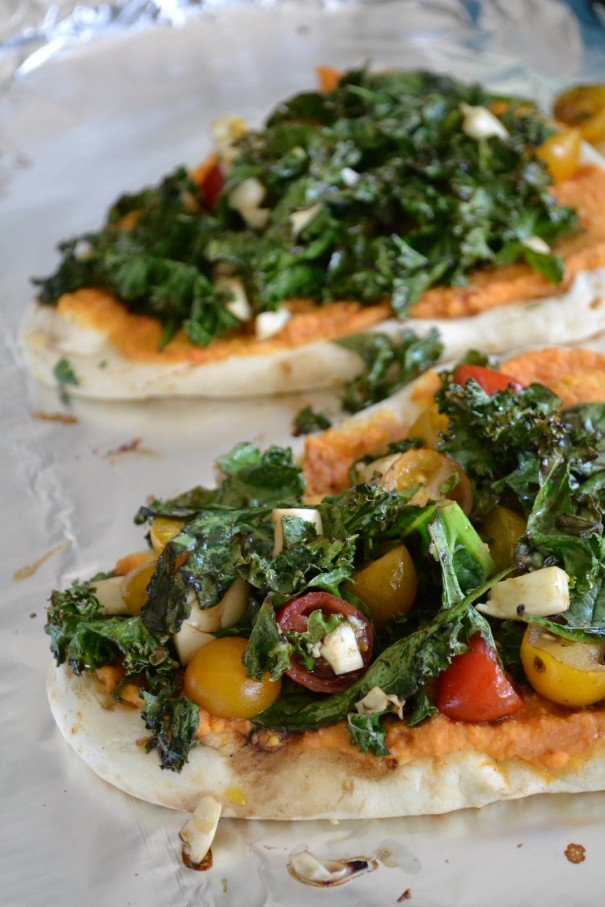 Check out other recipes I have made using my Vitamix here.
If you have any plans to purchase a Vitamix, use this coupon code to get FREE SHIPPING ($25US/$35CN)
CODE: 06-008709
Shop here.
*I was given the Vitamix Creation II to review. As always, all opinions are my own and I am completely head over heels in love with my Vitamix.