Being the Little Brother of a Boy With Autism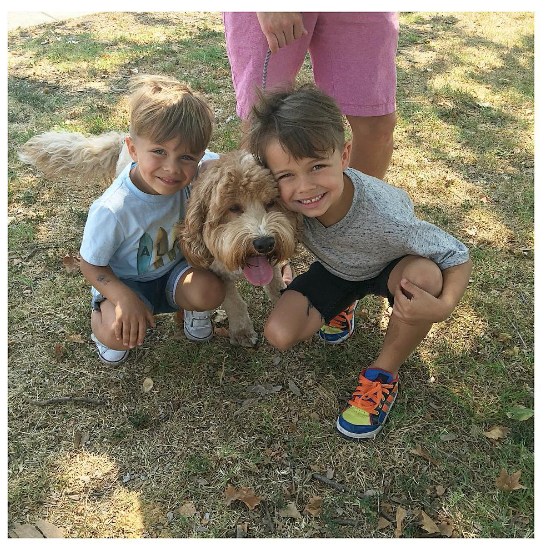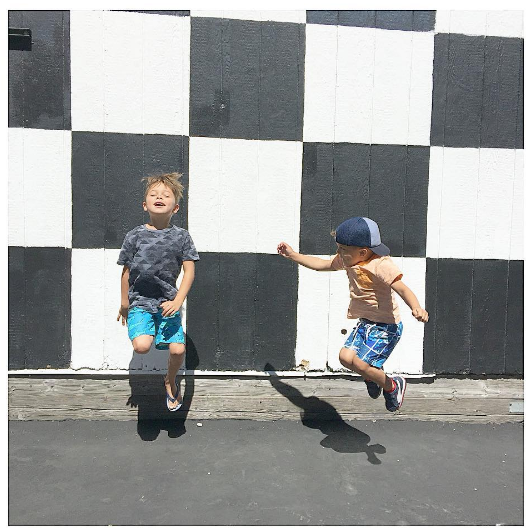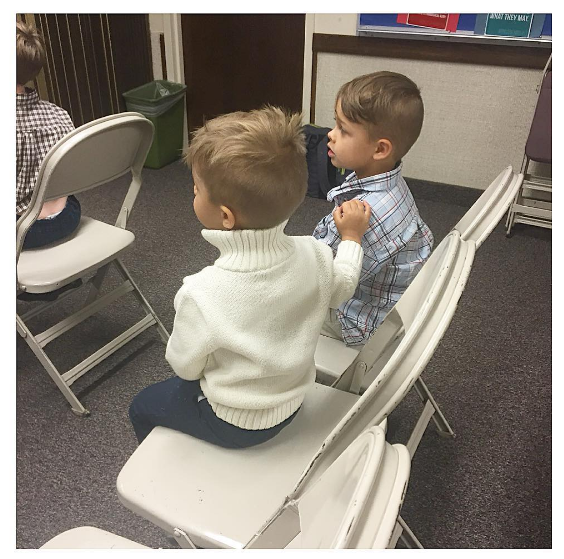 *Names have been changed to honor privacy.
Miss B: You realize that he is an amazing kid, right?
Me: Aww, thank you so much!
I ruffle Sawyer's sweaty hair and smile back at his preschool teacher. The same preschool teacher who wrapped her arms around me three years earlier when I was trapped in the defeated and heart broken stage of my journey with Wesley. The same teacher who reassured me and guided me and propped me up when I was falling down.
Now, three years later, I pick Sawyer up from the same school, with the same teacher. It's his turn now.
Miss B: No really. I need you to know he is remarkable. He's kind. He's patient. He's helpful. He's unbelievably thoughtful. He is our calm amidst the storm and such a bright spot in our class.
My eyes fill with tears as I realize the magnitude of the compliment she is giving him. I've waited years to hear these words. To receive this validation that I've made the right choices for my children. That perhaps, after all, I have a better handle on this parenting thing than I give myself credit for.
Me: Thank you Miss B. It means a lot! We are quite proud of him!
I look down at Sawyer and watch him playing with a toy car, pretending he doesn't know we're talking about him—a skill he has mastered over the years. I kneel down, wrap my arms around his little body and whisper into his ear.
Me: You know Mommy is so proud of you, right?

Sawyer: Yeeesssss Mom. He says, embarrassed but flashing me his dimple of gratitude (compliments and affirmations are part of his love language). His smile confirms to me that he knows he is loved. I smile back and hold his hand as we walk to the car.
…
I've talked a lot in the past about our journey with Wesley and autism—about obstacles he's had to face and lessons we've learned as a family, about how our hearts swell with pride as we watch him working so hard every day to be brave in a world that doesn't always make sense to him.
But I've never talked about what this means for Sawyer—about what it means to be the little brother of a boy with autism.
Honestly…
It has sometimes meant getting the scraps.
And going second.
It often means cancelled plans.
Disappointment.
Distracted parents.
The pressure to please.
It means being subjected to double standards.
Sibling meltdowns.
And an older brother who can be less than gentle.
I imagine it's often frustrating. Lonely. Confusing.
Difficult for a young four year old to wrap his brain and heart around.
And for as many nights I've lost sleep worrying about Wesley's happiness, I've lost the same amount of sleep worrying about the effects of Wesley's behavior on Sawyer's happiness.
How much should we protect him from?
How much of this reality do we let him see?
How should we adjust our parenting style for him?
What should a conversation about autism look like for a 4 year old?
Are we meeting his needs?
Does he feel seen, heard, understood, validated?
I worry.
And then I worry some more.
Because what works for Wes, what we've been trained by professionals and doctors to do to help Wes operate at his very best, isn't necessarily what Sawyer needs.
They have different challenges.
Different gifts.
They see the world through different eyes.
And as such, they require different guidance to help them navigate.
That has been our challenge with Sawyer.
To help him find his own way in a world that can appear to revolve around doctors appointments, therapy sessions and anxiety attacks.
We send Sawyer to a special preschool where half of the students are "typically developing" and the other half have a "developmental delay" of some sort (speech delay, autism, down syndrome, sensory processing, anxiety, etc.). His classroom is a balance of both students.
Why would you send Sawyer to a school for children with special needs?
I get asked this question on a regular basis.
I know the asker is almost always also thinking:
Aren't you afraid he'll fall behind?
Certainly he'll pick up bad behavior!
Doesn't he get enough of this at home?!

And I get it.
These are fair questions.
Valid points.
Concerns that certainly crossed our mind before we made the decision we thought was best for Sawyer and our family.
But Ben and I see Sawyer.
We see the gift he was born with.
We see the opportunity we have to develop compassion, kindness, coping skills and patience within our son. We know it is important for him to find himself outside of his brother's challenges, but we also know that a big part of his greatest gifts and talents come from his brother's challenges.
Being the little brother of a boy with autism has not defined Sawyer.
But it has certainly shaped him in ways that make this Momma beam with pride.
Ziggy has down syndrome. Every day Sawyer gives him a high five and tells him to have a great day. They sit by each other in circle time.
Max has anxiety that leads to behavioral challenges. Sawyer often reports that Max has had a very "frustrating day".  Sawyer shares his toys with him and reminds him to take deep breaths.
Bailey has delayed motor skills and requires additional help on the playground. Sawyer taught her how to hoola hoop.
When Sawyer looks at these sweet kiddos, he doesn't see down syndrome or anxiety or autism.  He sees his friends. He sees kids with challenges just like the rest of us. He sees kids not afraid to show the world who they really are. He sees kids deserving of love and compassion. He sees his brother.
I'm grateful for a boy who champions for his brother.
For a boy who is fiercely loyal to his family.
A boy who doesn't hold grudges.
A boy who gives the biggest hugs.
A boy who fills in the cracks of our beautifully broken little family.
While the school district will define Sawyer as "typically developing", I know my son is anything but typical. He is special. With unique gifts and talents and dreams and fears. Because diagnosis or not, I believe all of our children have special needs.
Read more about of journey with autism here.