Current Favorite Books and a Barn Owl Primitives Giveaway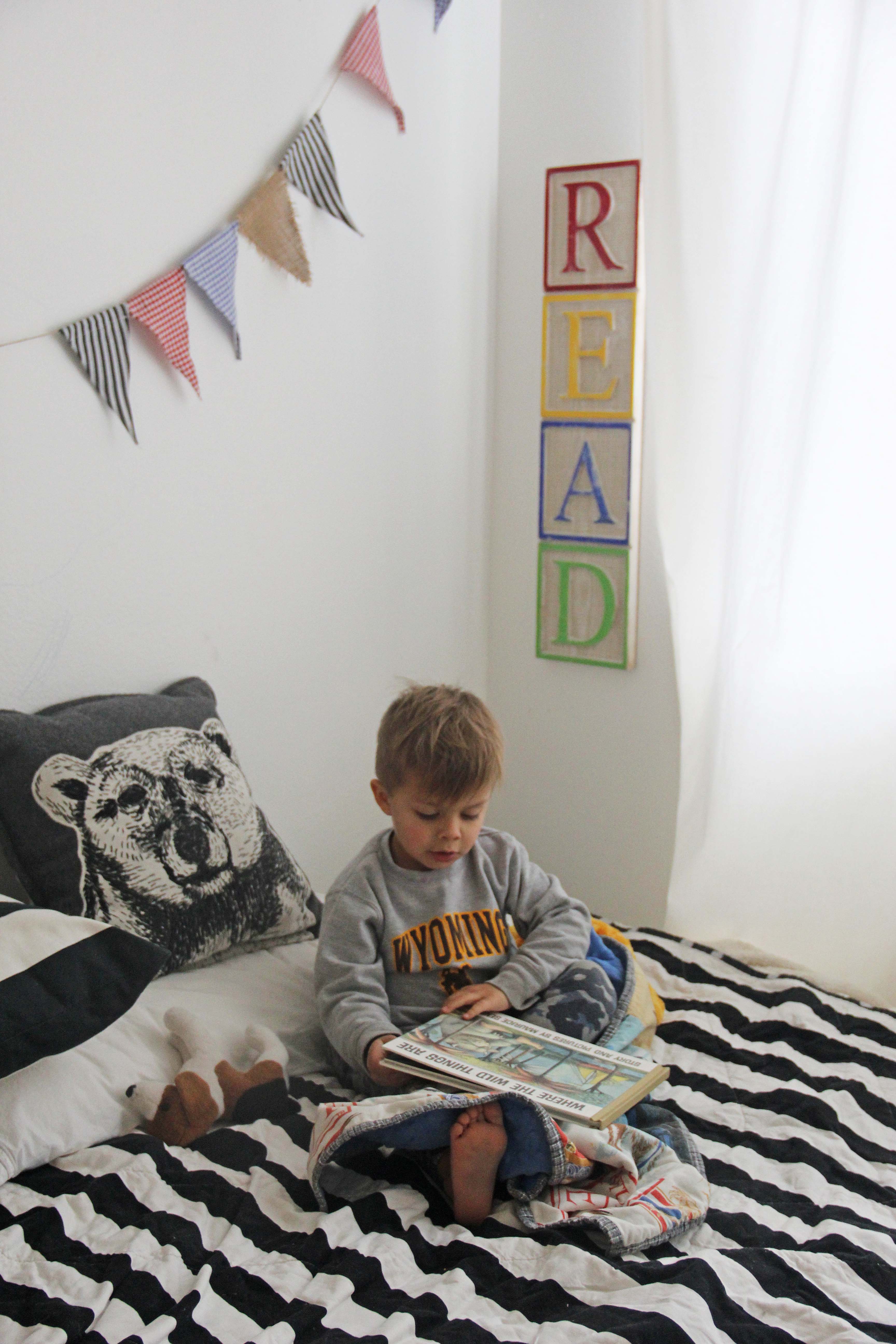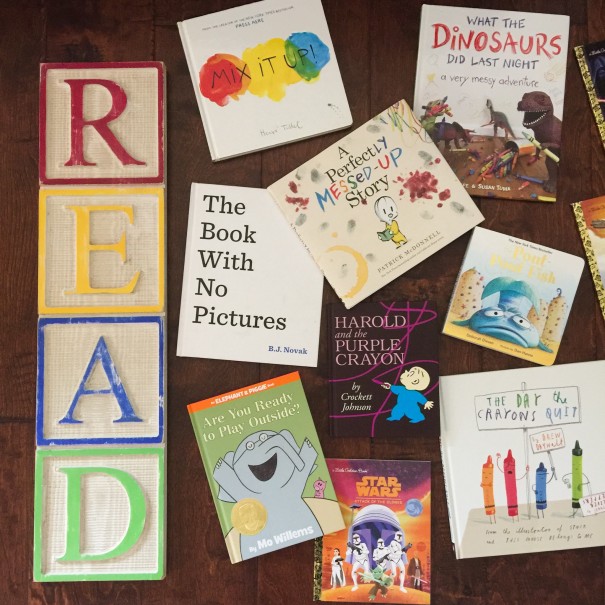 I am so excited to announce the release of my dear friend, Barn Owl Primitives, newest sign!  Inspired by those vintage alphabet blocks we all know and love, the new READ sign has stolen my heart!  They also come in other words like: MAKE, PLAY, DREAM and CREATE–check out the collection here. And it's your lucky day because I am giving one away over on my Instagram account!  Check it out and enter to win! I'm @littlemissmomma on IG. And you can follow BOP on IG at @barnowlprimitives.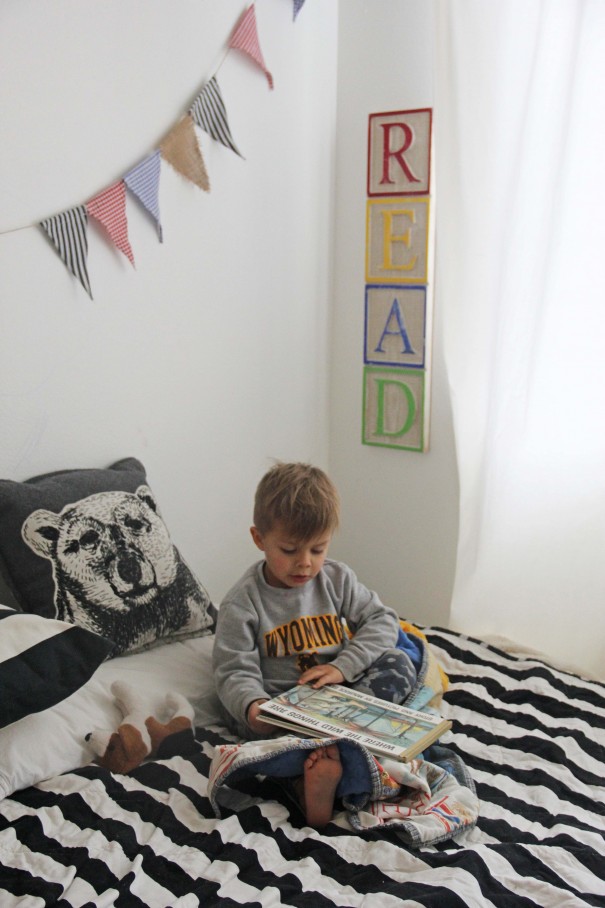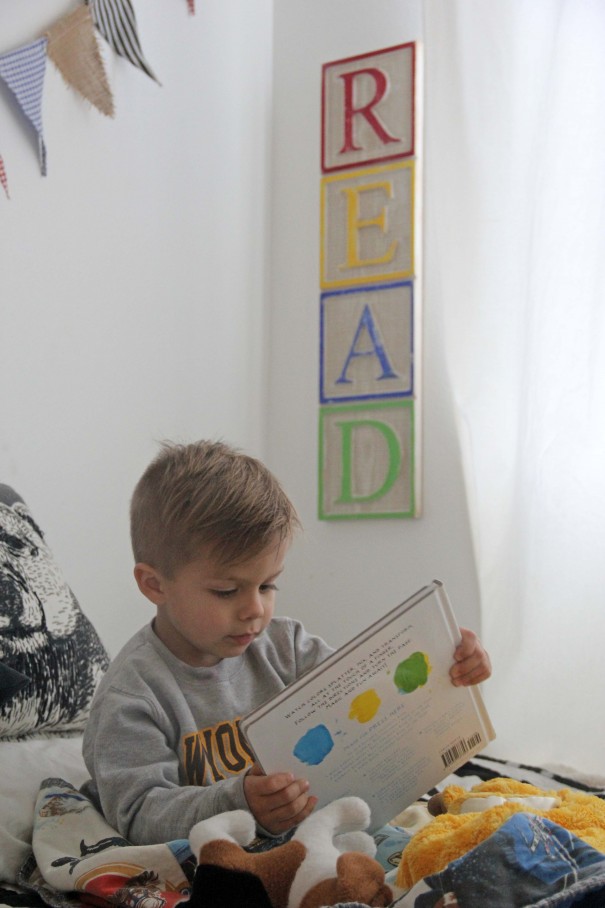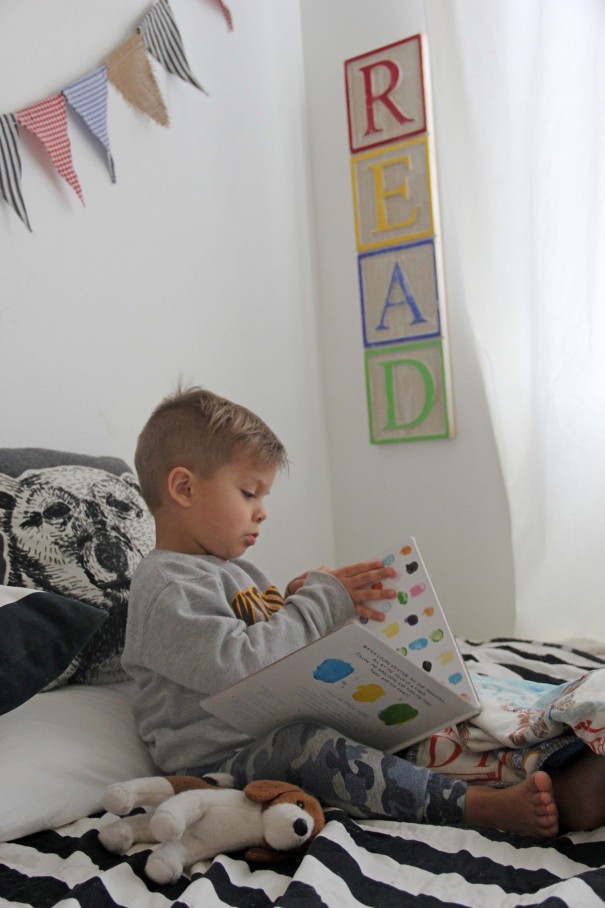 Each of the boys has a special nook in their room dedicated to books and relaxed reading.  Wesley has a cool book wall with a bean bag chair underneath and Sawyer has a book bin next to a cozy corner on his bed.  When Barn Owl Primitives new sign arrived I knew I had just the spot for it.
I wrote a post a while back about 3 ways to encourage our kiddos to love books.  My boys are not natural book lovers.  They enjoy story time and they love when Mom and Dad make funny voices for the characters.  But when given the choice between book time and toy time, toys always win.  Insert sigh.  So we work harder at it.  We make more time for books. We provide positive reinforcement for reading. We try to keep it fun.  And we have books readily available in every room of the house.  We set aside time after school to unwind and read together.  We stay in bed on Saturday mornings with books.  And we've recently introduced chapter books.  I like to think that because of our efforts, our boys have developed into book "likers"–we're still working towards the title of book "lovers".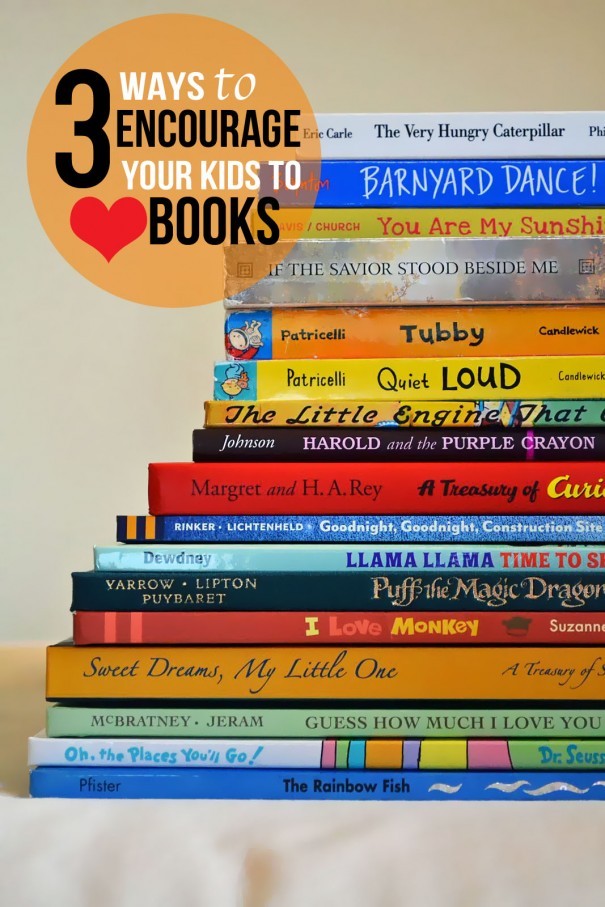 Read "3 Ways" post here.
And because I always love a good book recommendation, I thought I would put together a list of our latest favorite reads.
Sawyer's (age 3) Current Favorites:
Mix it Up, by Herve Tullet
How Do Dinosaurs series, by Jane Yolen
Anything by Mo Willems
Pout Pout Fish, by Deborah Diesen
Wesley's (age 6) Current Favorites:
The Book With No Pictures, by BJ Novak
Magic Tree House series, by Mary Pope Osborne (chapter books)
The Rainbow Fish, by Marcus Pfister
Curious George Treasury, by Margaret and H.A. Rey
And then I reached out to some of my Momma friends, and here's what they're recommending:
Flat Stanley, by Jeff Brown
SkippyJon Jones, by Judy Schachner
Knuffle Bunny, by Mo Willems
You Will Be My Friend, by Peter Brown
The Sandwich Swap, by Kelly DiPucchio
Diary of A Wimpy Kid, by Jeff Kinney
Junie B Jones, by Barbara Park
I Had A Favorite Dress, by Boni Ashburn
Hippos Can't Swim, by Laura Lyn DiSiena
Ladybug Girl and Bumble Bee Boy, by Jacky Davis
Happy, by Pharrell Williams