To Adventure!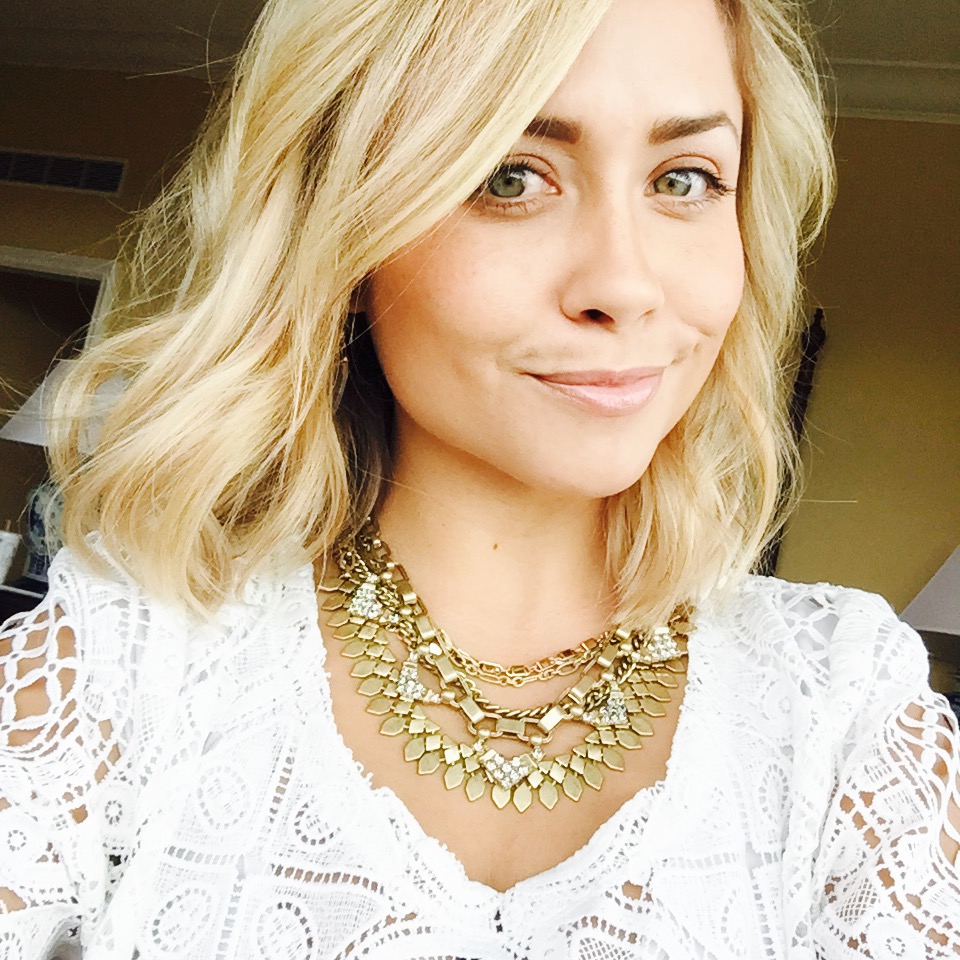 Amidst the mold saga, living out of a suitcase, making the boys lunches from a mini fridge, sharing a bed with our two boys AND a dog, the unexpected demolition of half our house, and the back and forth with contractors and insurance…in between this chaos, we've been counting our blessings–big time!
I've mentioned on social media that our village has really come through for us over the last 8 weeks.  Phone calls, concerned texts, dinners, play dates, babysitting, extended deadlines and accommodations.  Friends, family, therapists, co-workers, hotel staff and teachers. Everyone has come to our side with open arms and added support.
We're not experiencing a loss, or a tragedy, or heart break.  Life has simply thrown us an inconvenience, a head ache, a fork in the road, an obstacle to be overcome–and thanks to the shoulders we've had to lean on, this inconvenience has become more of an adventure for our family.
We've made a lifetime worth of memories over the last two months.  We've grown closer, increased our patience, learned to live with less, forgotten how to cook, gone swimming nearly every day, eaten a lot of cereal, and learned that we don't need the walls of our house to make a home for our family.
We've gotten braver. And proven that we can indeed do hard things.  Wes courageously faced his first day of kindergarten. Sawyer skipped into his first day of big boy preschool.  Both boys held hands on stage and sang every song in our church children's primary program while Mom and Dad sobbed from the congregation.  Ben has trained intensely for a huge 100 mile bike race and I've embraced opportunities and had faith in my own ability to help provide for our family.
From the comfort of the desk in our hotel room, Ben and I both made an exciting decision in pursuit of additional opportunities to support our family while doing what we love.  With Ben's support and assistance, I have signed on to be a Stella & Dot stylist. I'm beyond excited and strangely nervous.
I feel confident that Stella & Dot is the perfect extension to this community we've built on Little Miss Momma.  A brand that encourages confidence and entrepreneurship in women while also designing products I'm obsessed with.  Stella & Dot is a brand I can authentically and enthusiastically represent amongst my friends while building a business to support my family.
In addition to sharing this news with you today, I also want to say thank you.  Your continued support over the years has helped me to be brave, has given me the courage to try new things and has helped me find a home in an online community where women support other women and build each other up rather than cut one another down.  So thank you, truly, from the bottom of my heart!
So now, here's the scoop on the Stella & Dot brand that has captured my heart!  Follow @styledbylmm on instagram for daily styling tips and inspiration.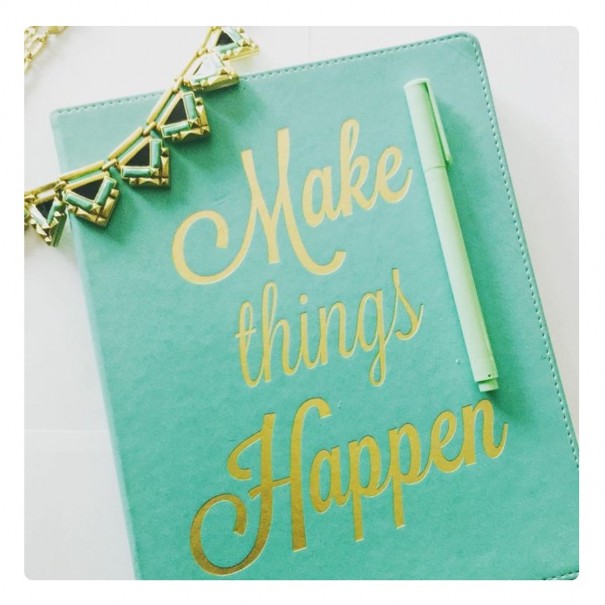 The Zia Necklace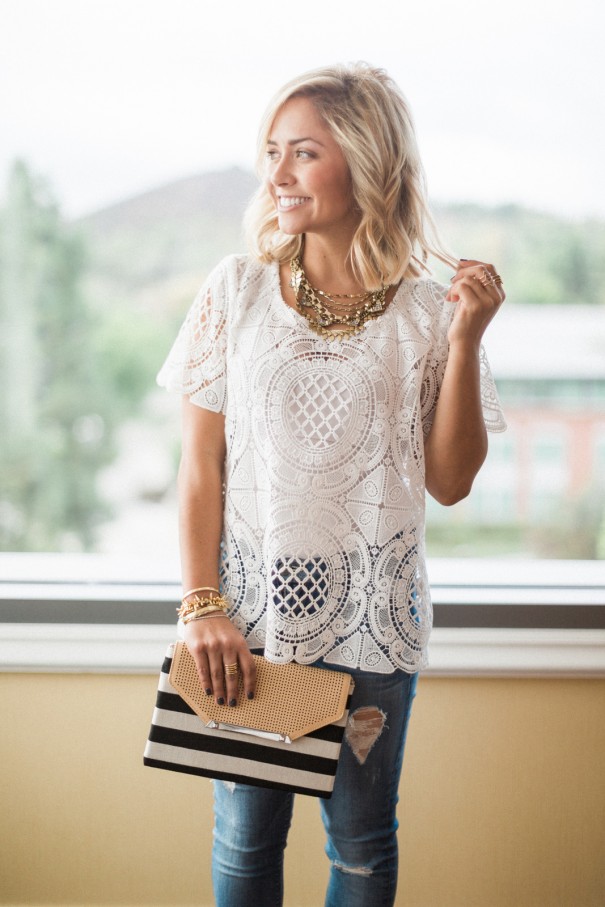 City Slim Clutch.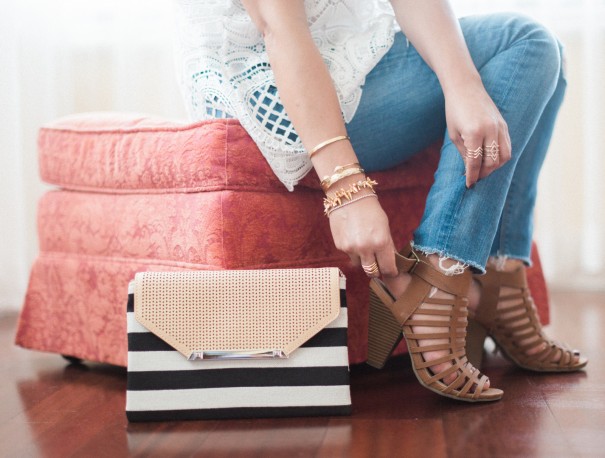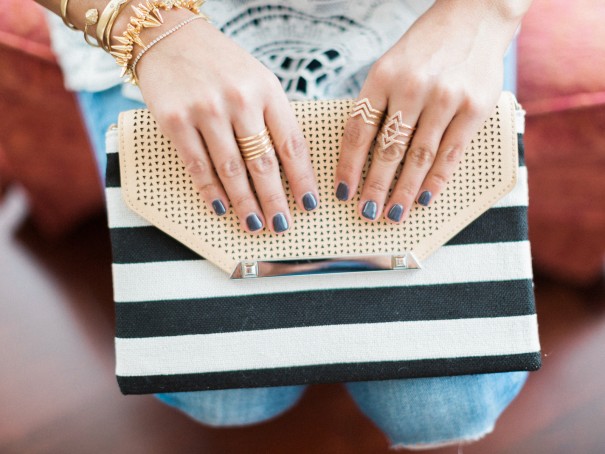 Clutch  //  Maylee Ring  //  Pave Chevron Ring  //  Pave Spear Ring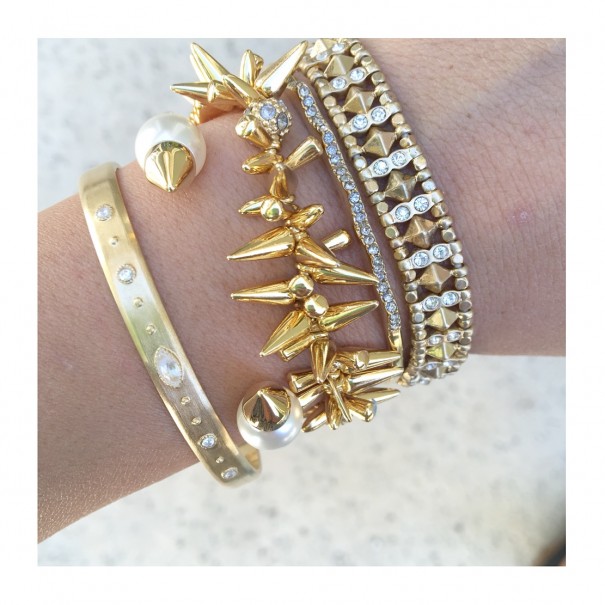 Arrison Bracelet  //  Pave Chevron Cuff  //  Renegade Cluster Bracelet  //  Pearl Spike Cuff  // Artisan Marquis Cuff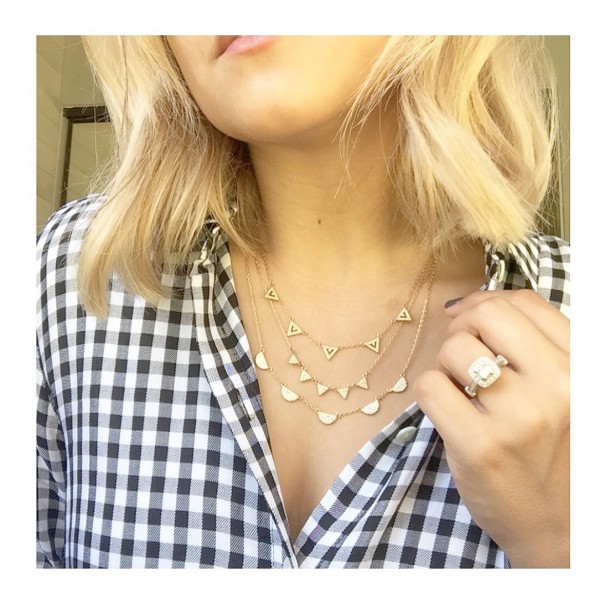 Pave Chevron Necklace  //  Shirt
The Pave Chevron necklace is one of my all time favorites.  I love a classic, dainty gold chain necklace.  And the best part about this one is that it can be worn so many different ways.  You can wear it all together or you can take it apart and wear each chain individually. you can also reverse it so that only the gold side shows.  OR you can even layer it with other necklaces!  So basically it's a million necklaces for the price of one, lol.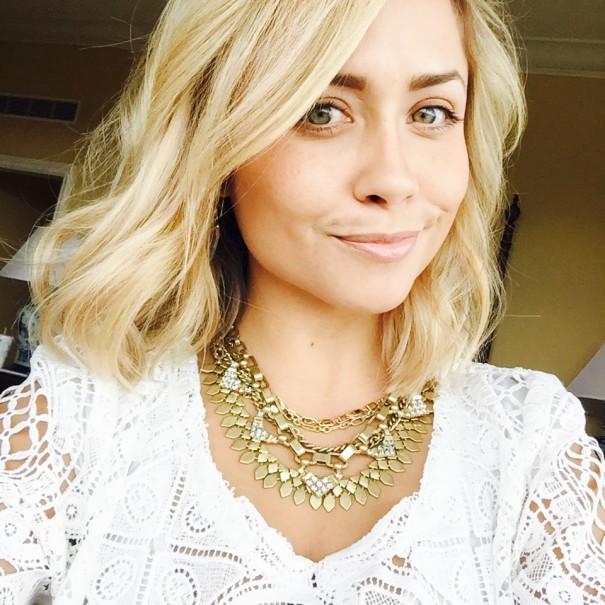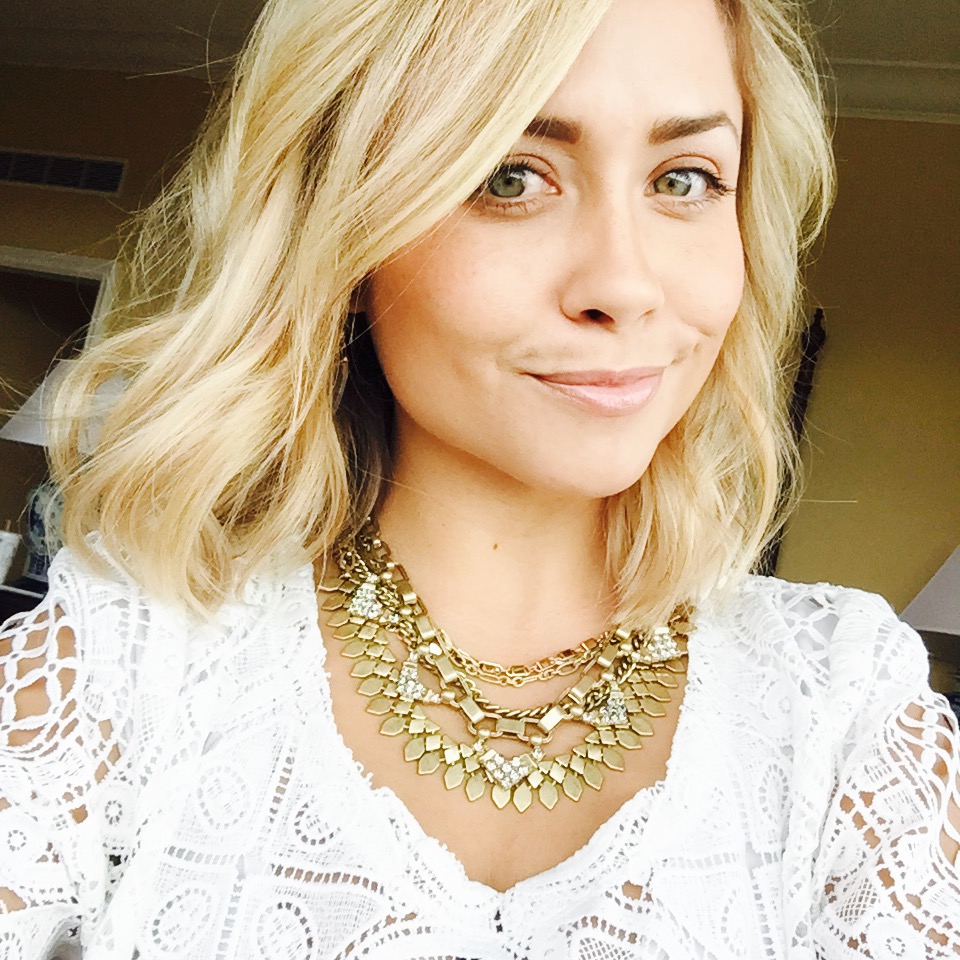 The Sutton Necklace (in gold). Another favorite of mine, the Sutton Necklace can be worn 5 different ways.  So again, five necklaces for the price of one!  And it comes in several color options (gold pictured).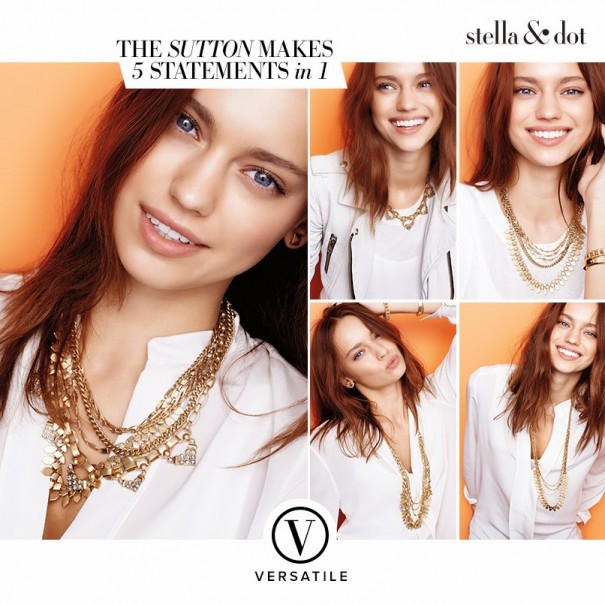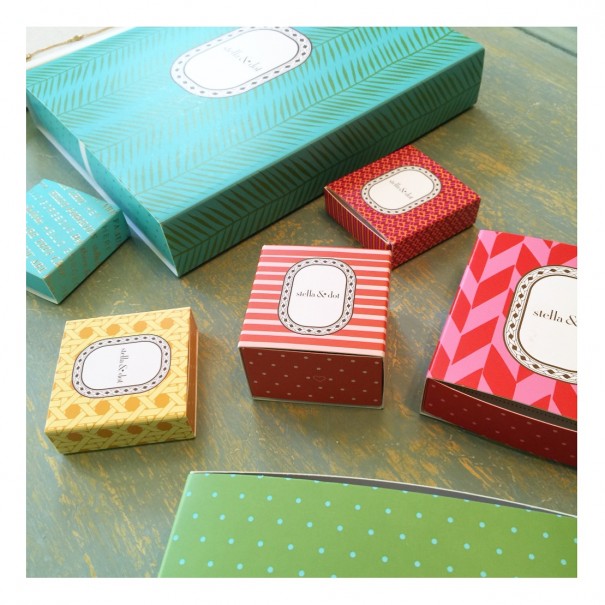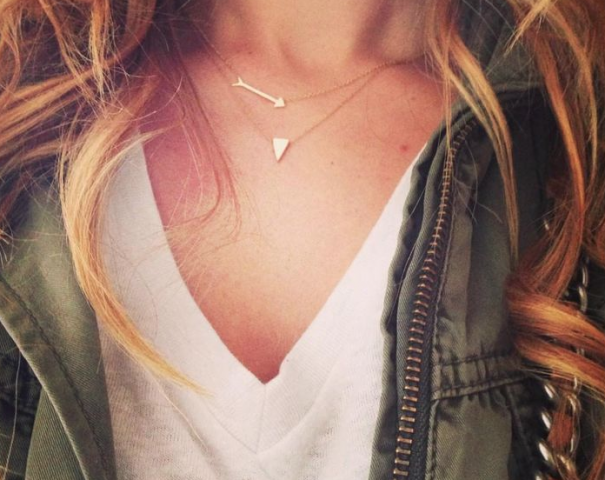 Ever since reading this quote, I've become a sucker for a dainty gold arrow to remind me to always move forward in steadfastness.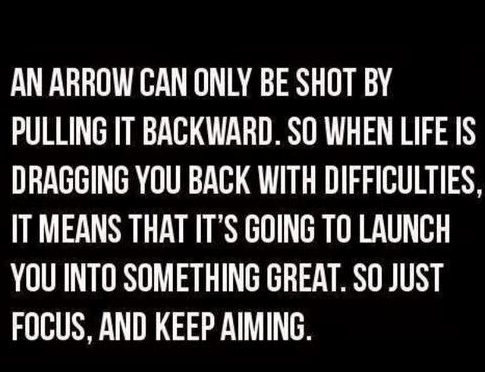 A  few earrings on my MUST have list: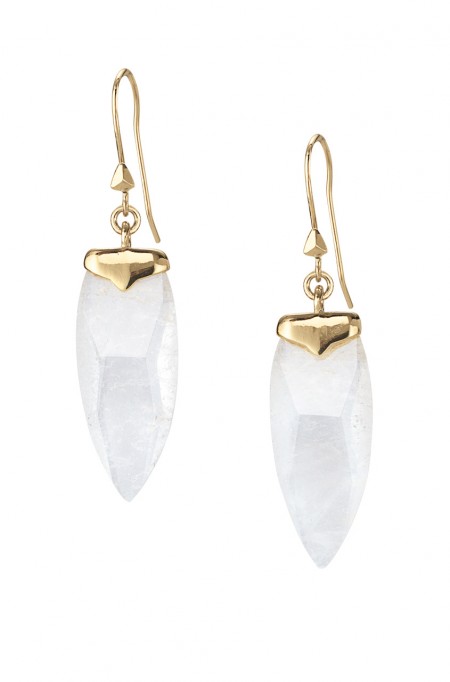 Quartz Stone Aria Drop Earrings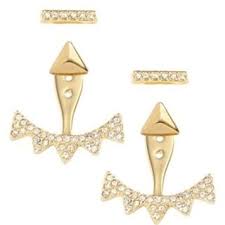 Pave Triangle Ear Jacket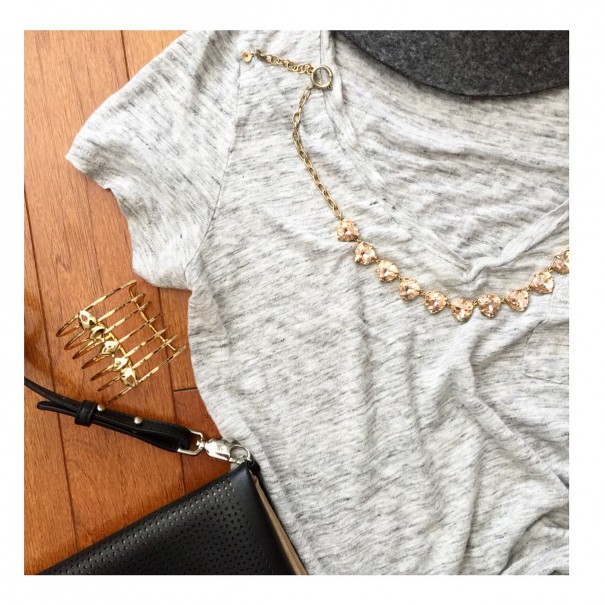 Becker Cuff  //  Somervell Necklace (peach)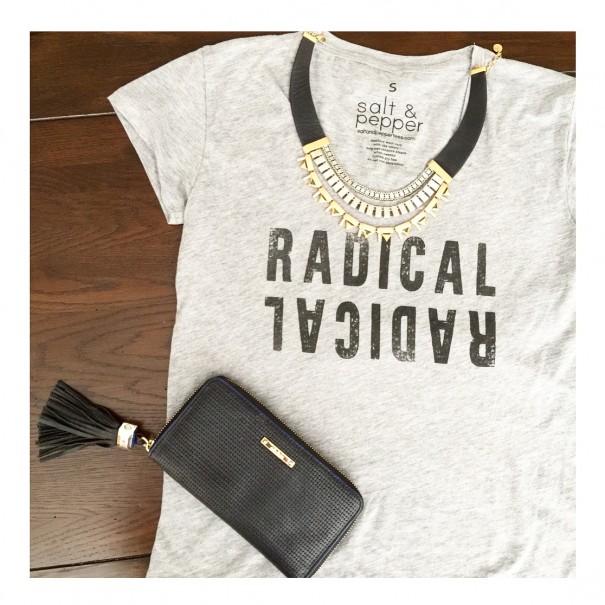 Mercer Wallet  //  Shirt  //  Natalie Necklace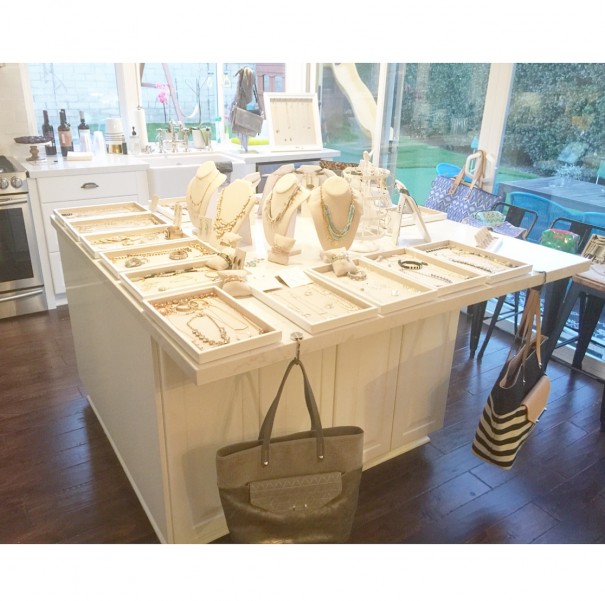 I had my very first trunk show last week at a dear friends house and it was an absolute blast! If you would like to learn more about S&D check out my website or shoot me an email. And remember to follow along at @styledbylmm.