1st Annual Cousin Halloween Party: Part 2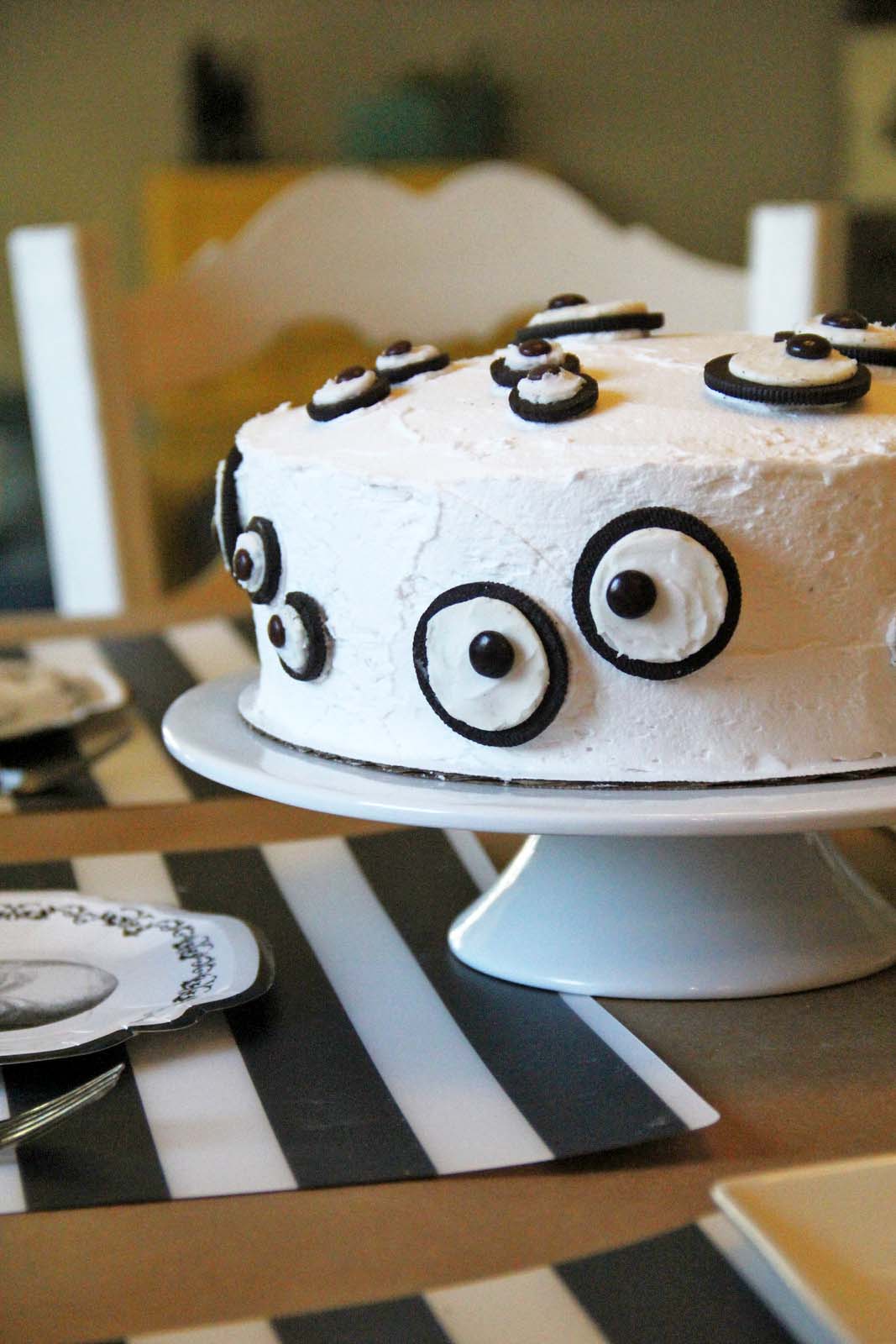 See part one of our party here–for the full scoop on the decor.
And now, for the behind the scenes scoop on our activities and food.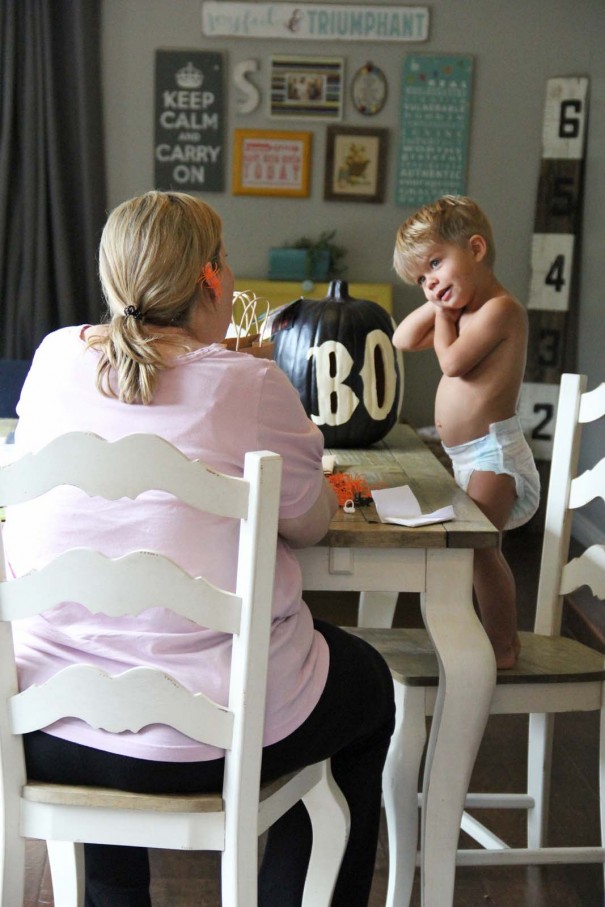 Bubbie and Sawyer decorating with spiders before the party.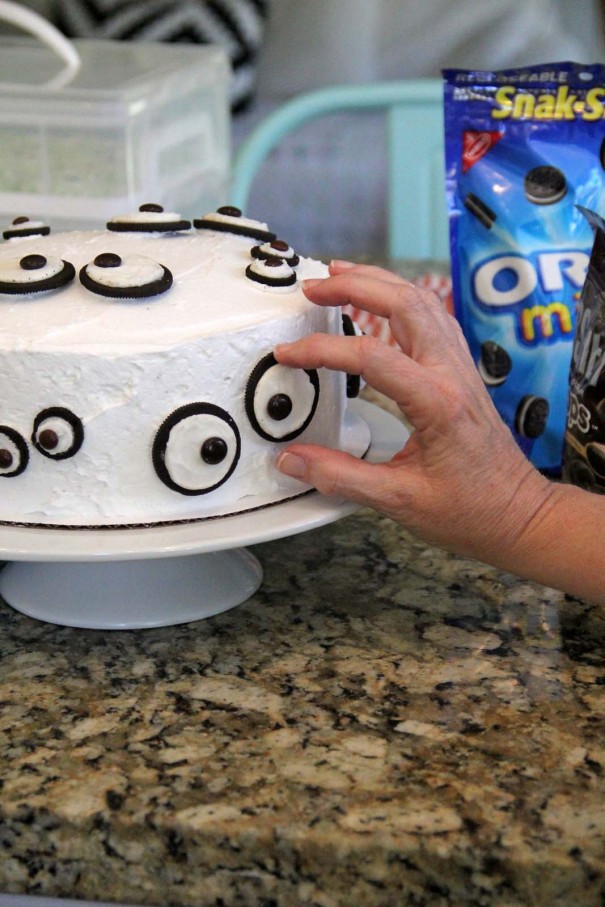 Putting the finishing touches on the Oreo eye ball cake.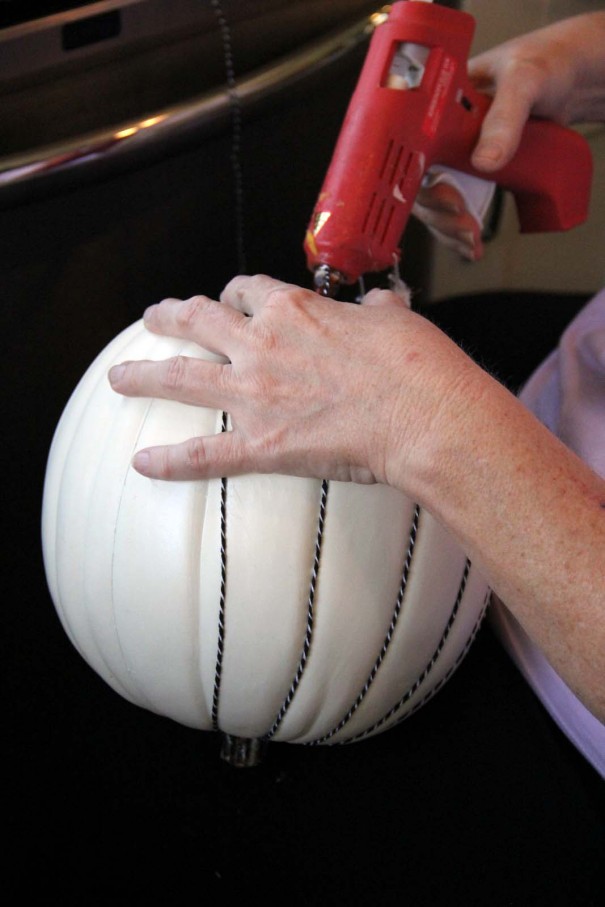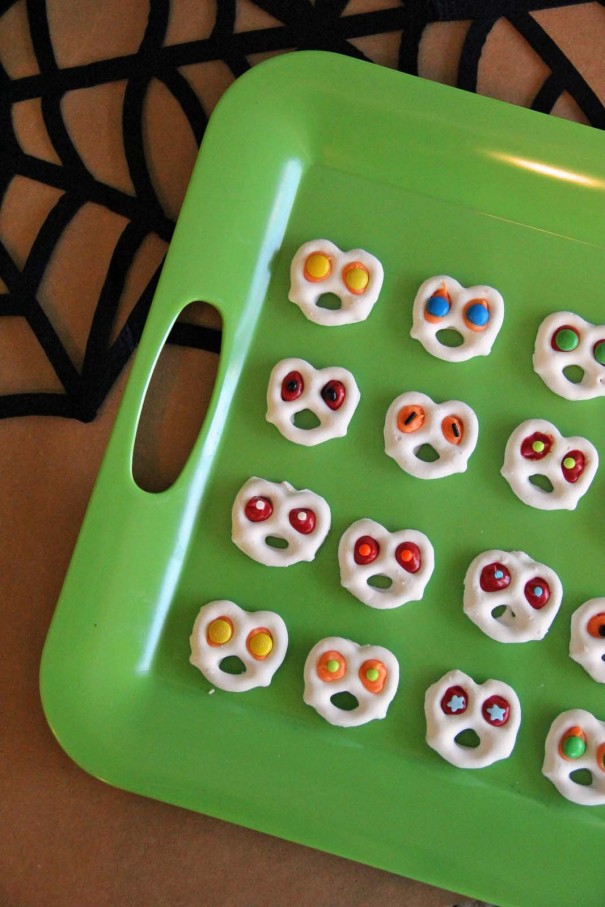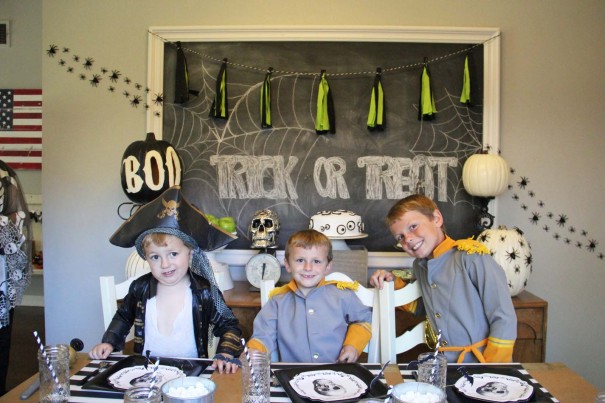 These three boys melt my heart every time I'm lucky enough to spend time with them.  Wesley is so lucky to have these boys as cousins.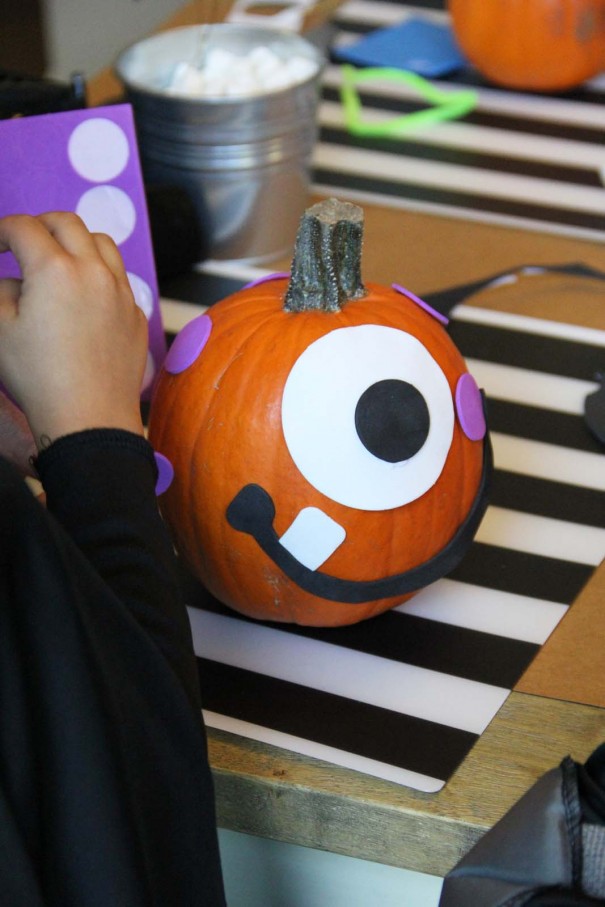 Our first activity was pumpkin decorating with foam stickers.  I couldn't believe how "into it" the kids got.  Kiddo creativity always inspires and impresses me.  Next we made Halloween necklaces and played with the goodies in our gift bags.  I got all the craft kits through Oriental Trading, but there are also a ton of options at Michaels.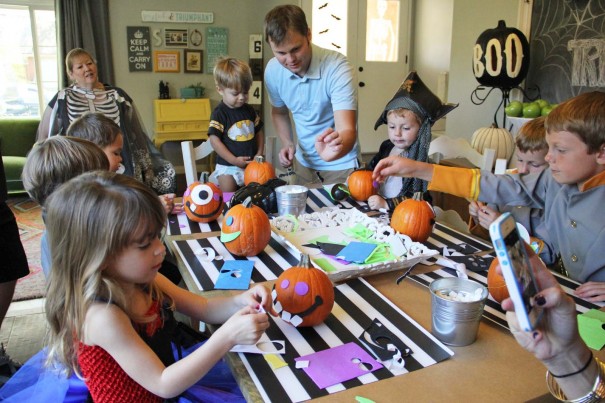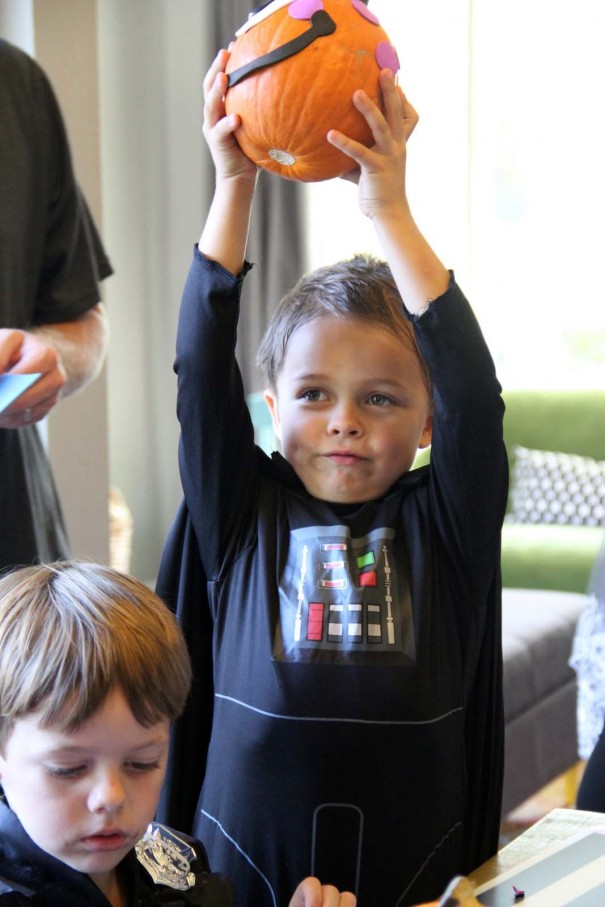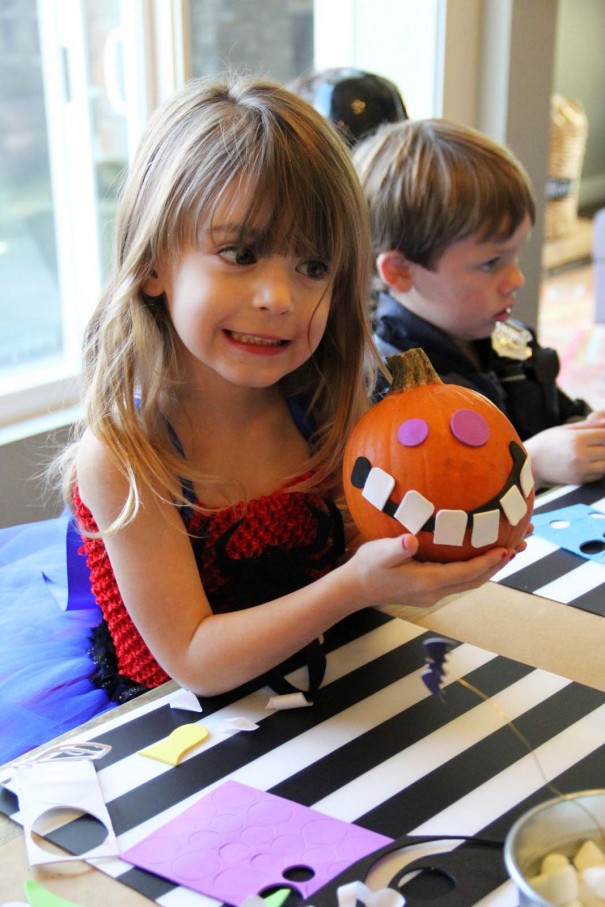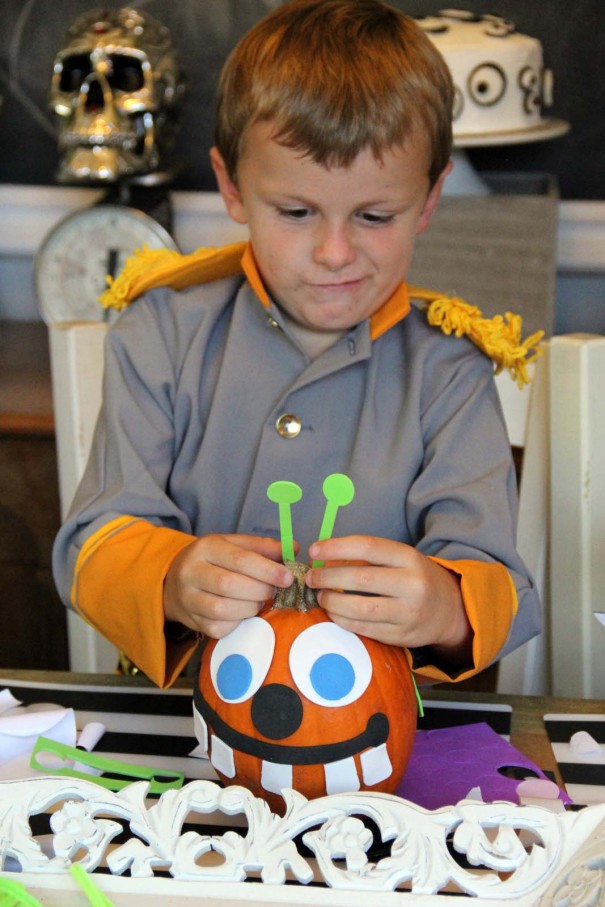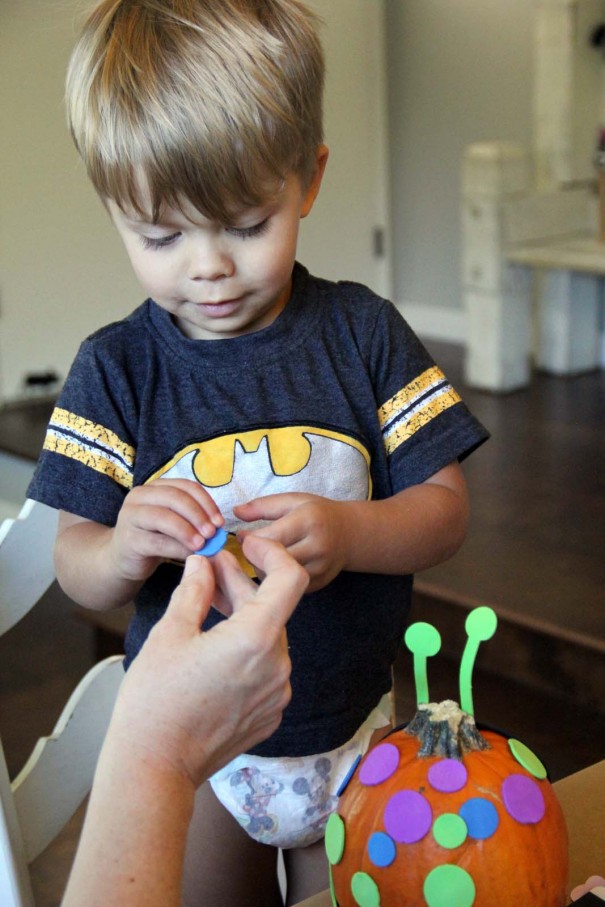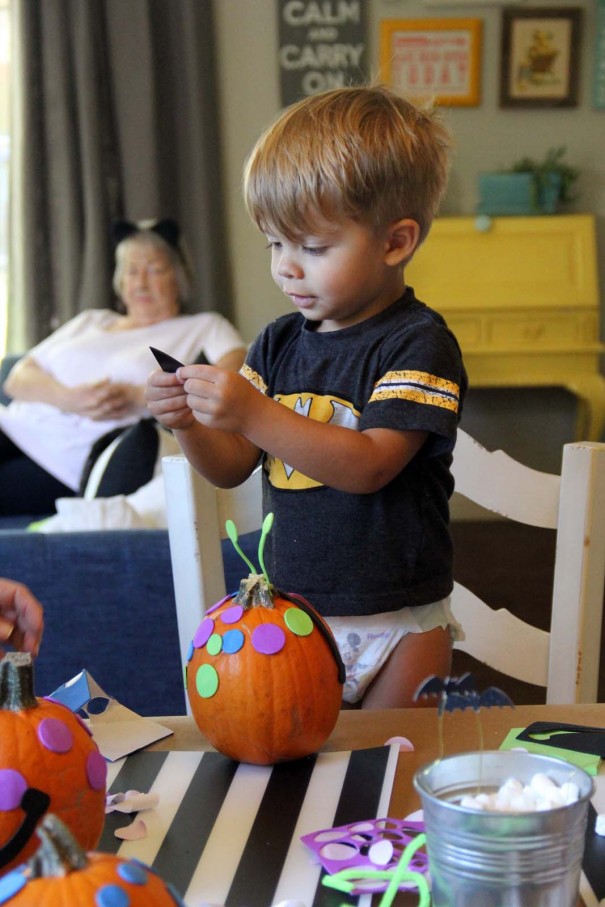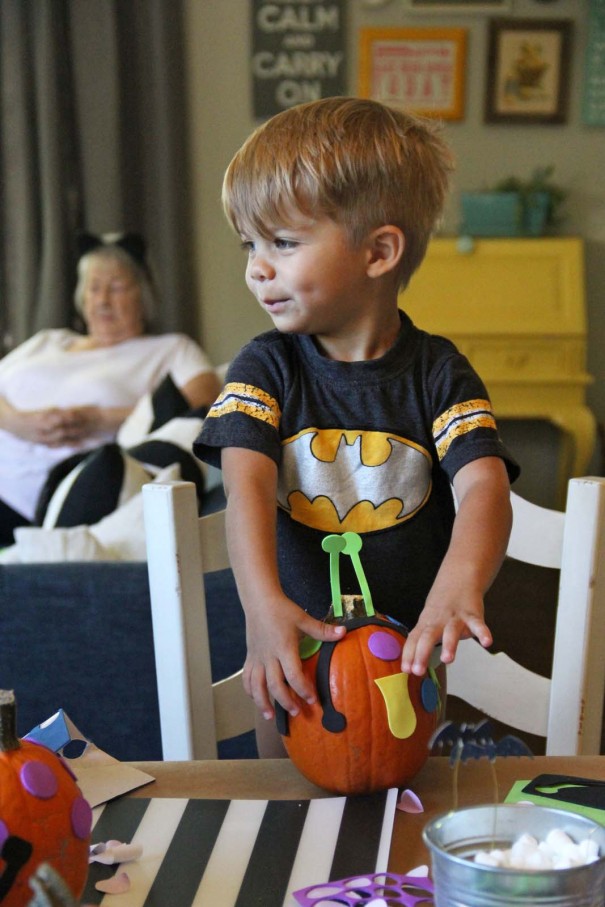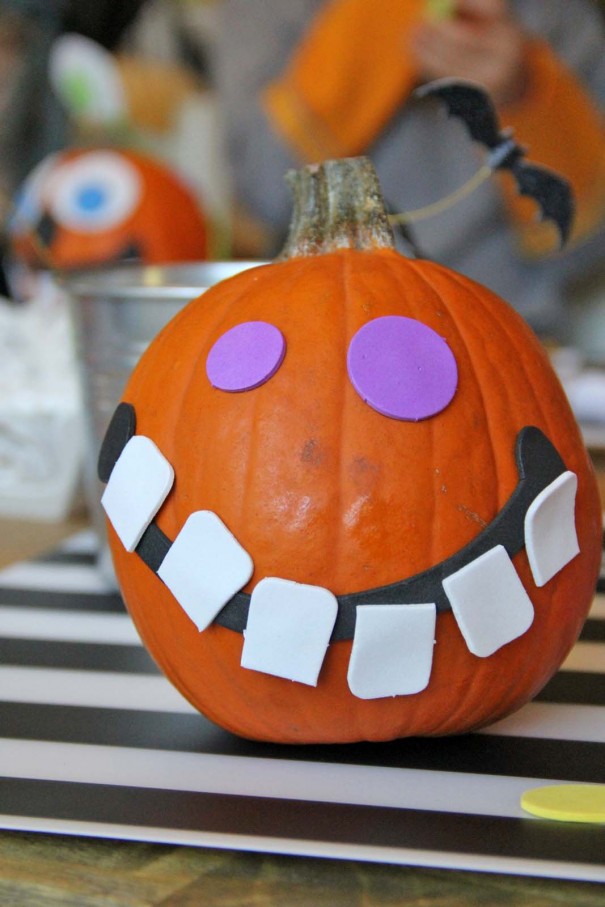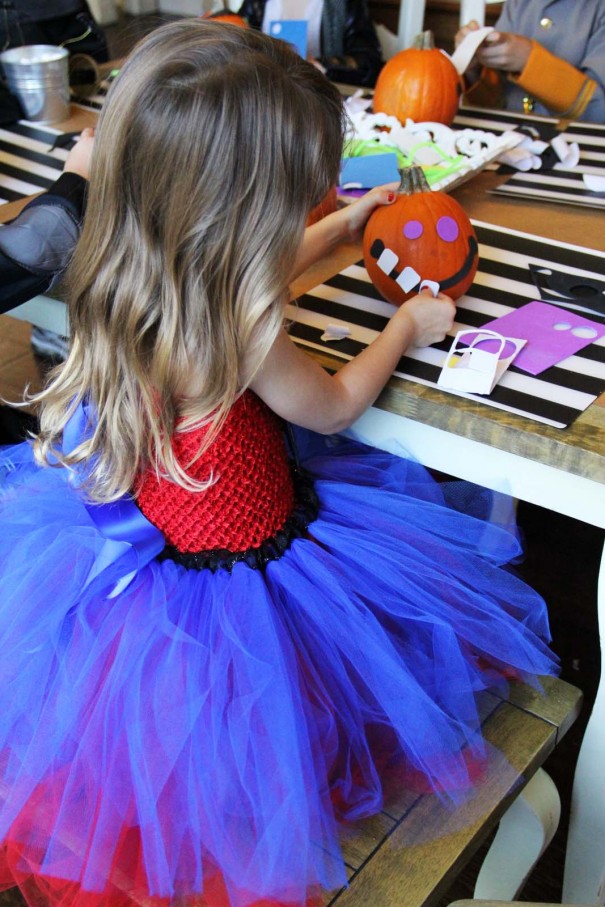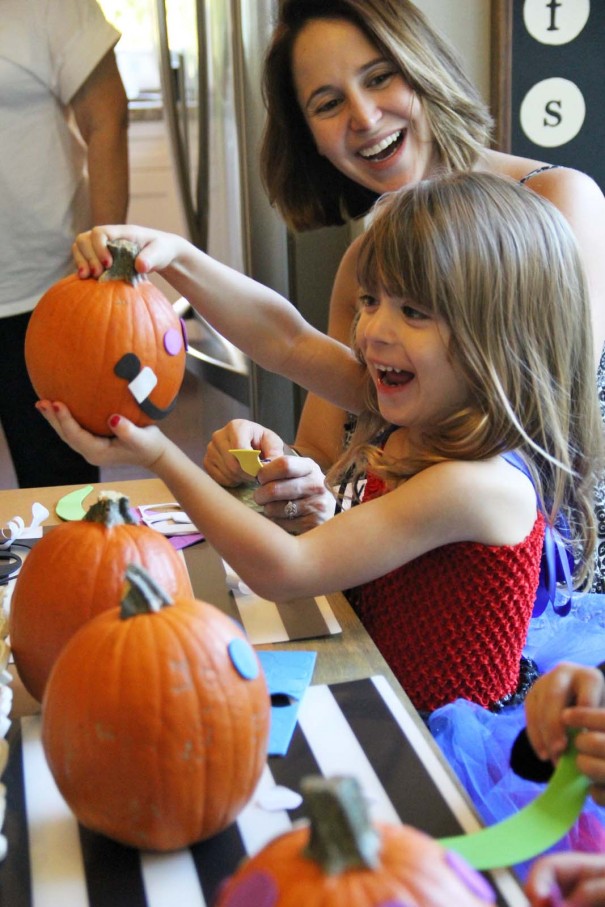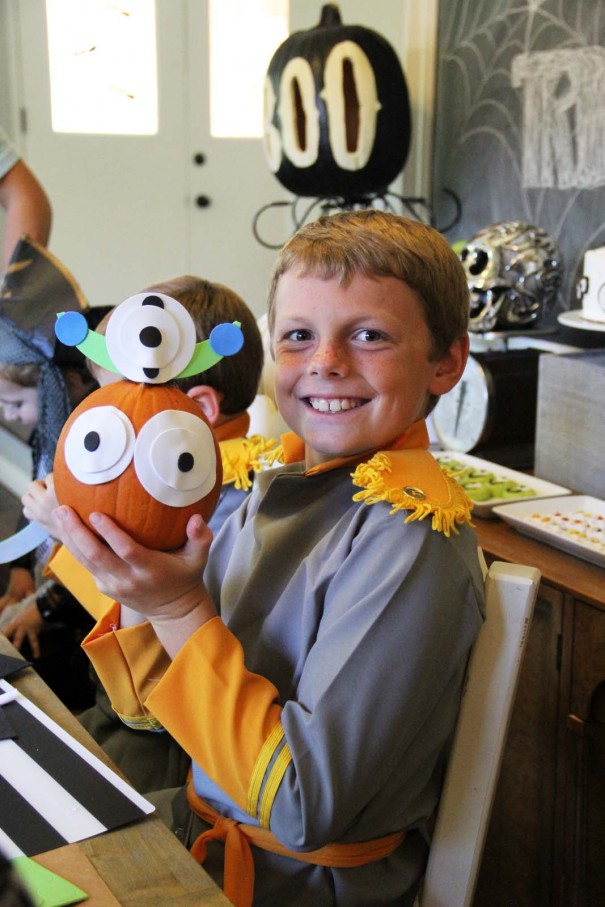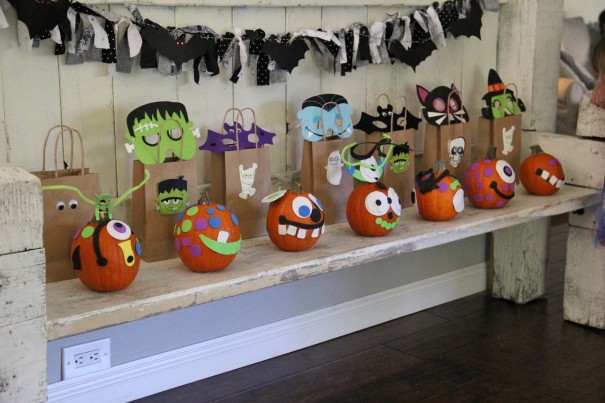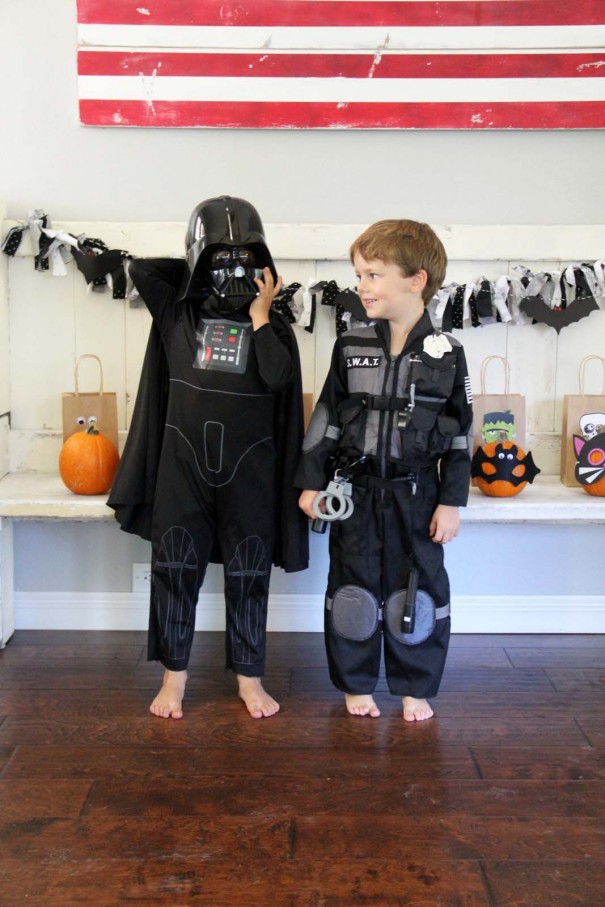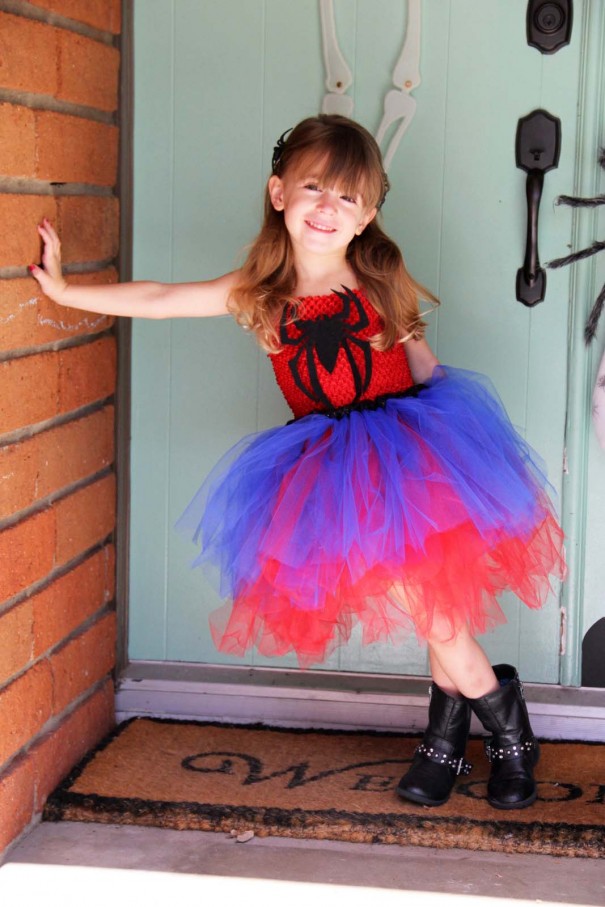 Lily's adorable Spider Girl tutu is from TuTus by Diane–so stinkin cute, and she fit right in with the boys while still being totally girly.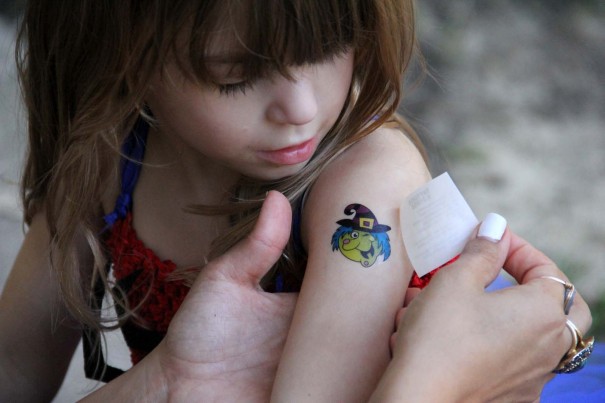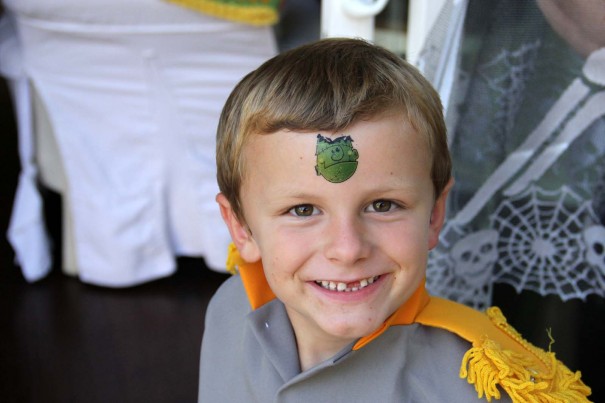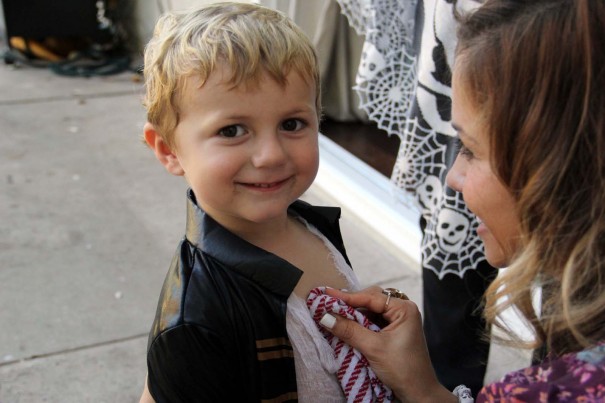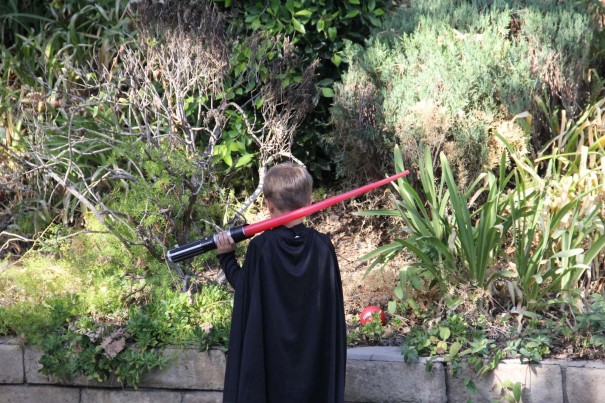 Wes catching lizards in his Darth Vador get-up.  I promise he didn't squeeze that lizard to death–he's actually quite gentle with them.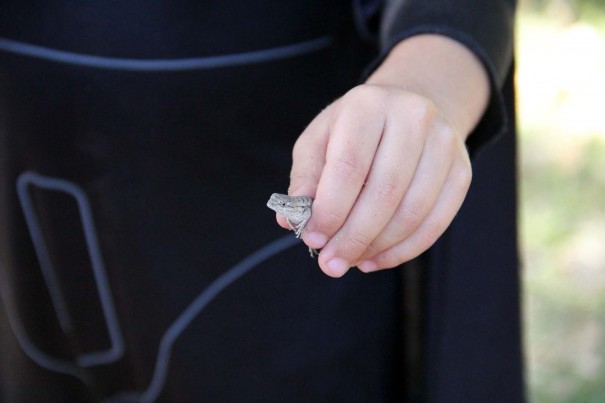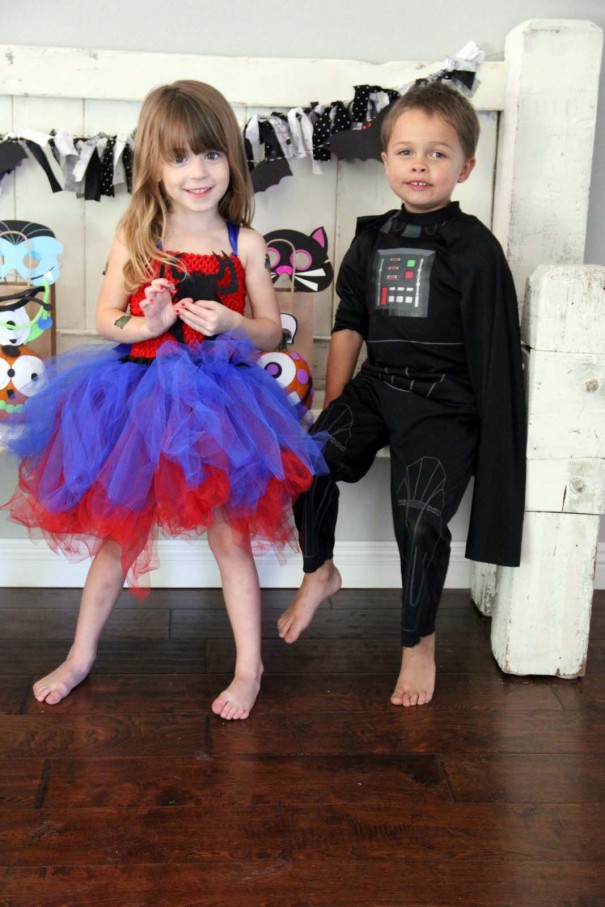 Lily and Wesley.  These two–they're the most authentic kind of best friend a kid can have.  Lily is living proof that love really IS patient…and kind. Even when he hurts her feelings, even when he melts down–she loves him through and through.  She is his safe place. Unconditional love.  They fight, they hug, they share, they argue, they have each others backs.  And through it all I'm certain there is no other kid they'd rather have by their side.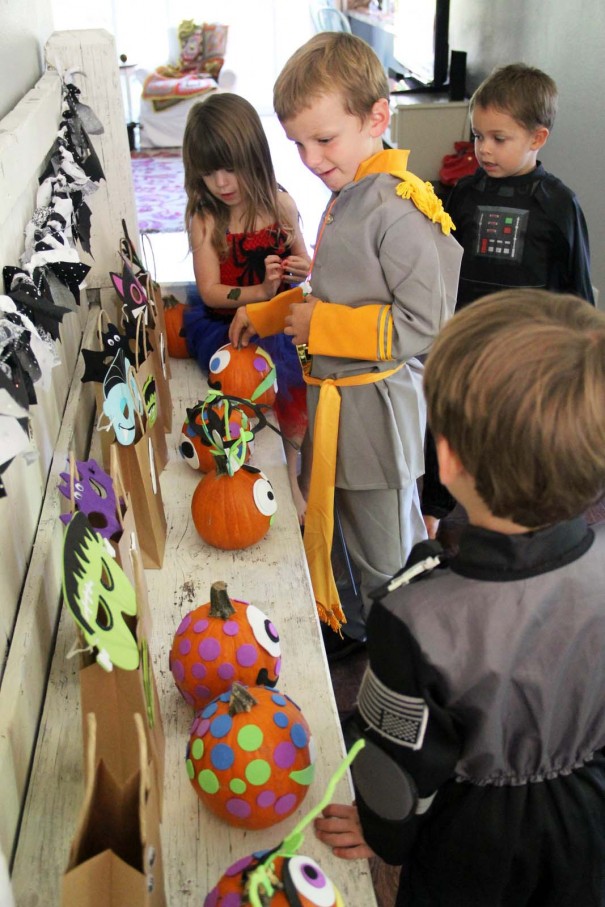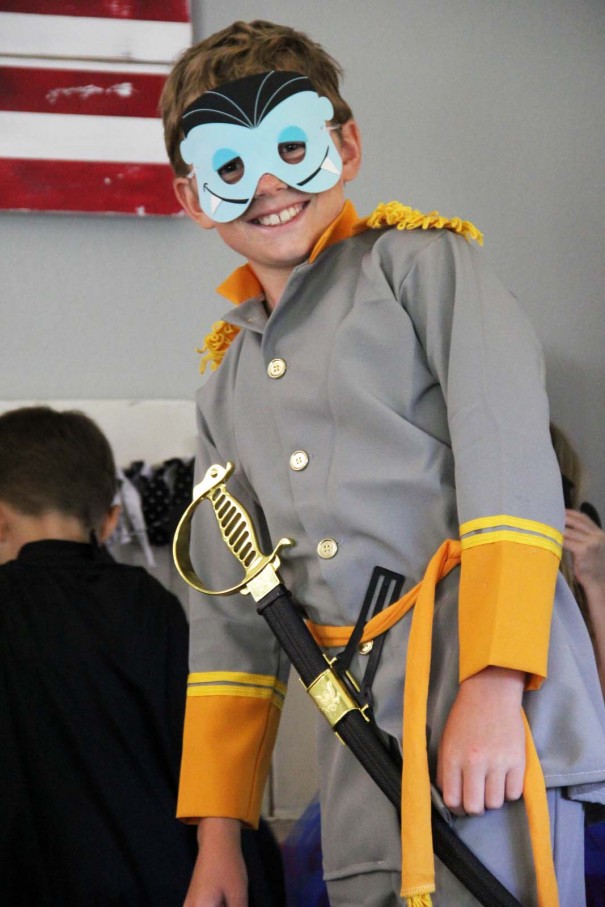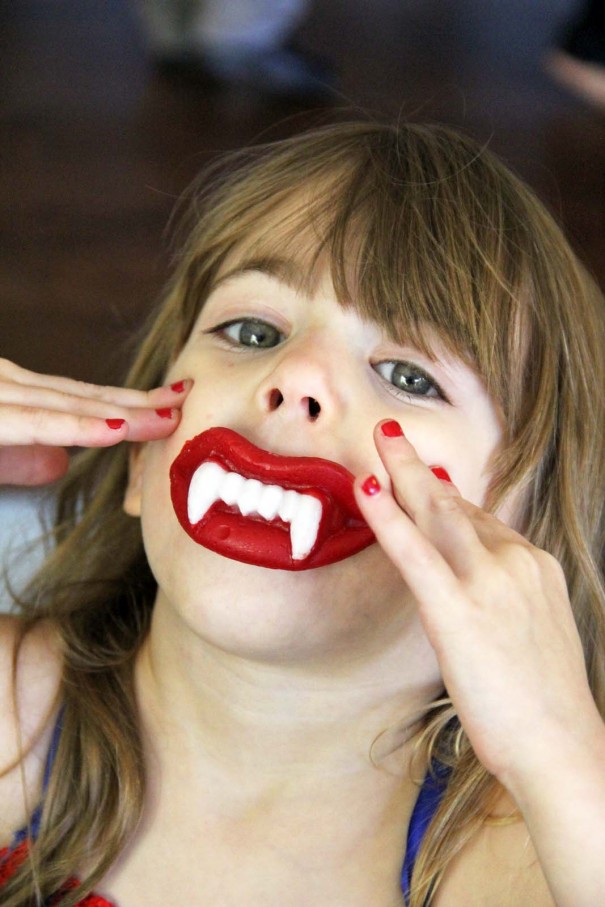 Wax lips! Such nostalgia from my own childhood when I see these!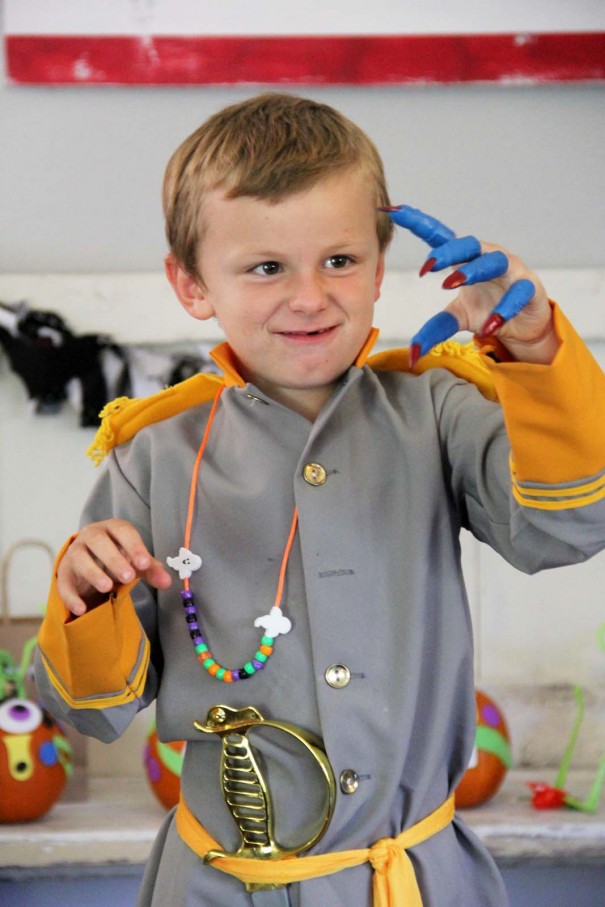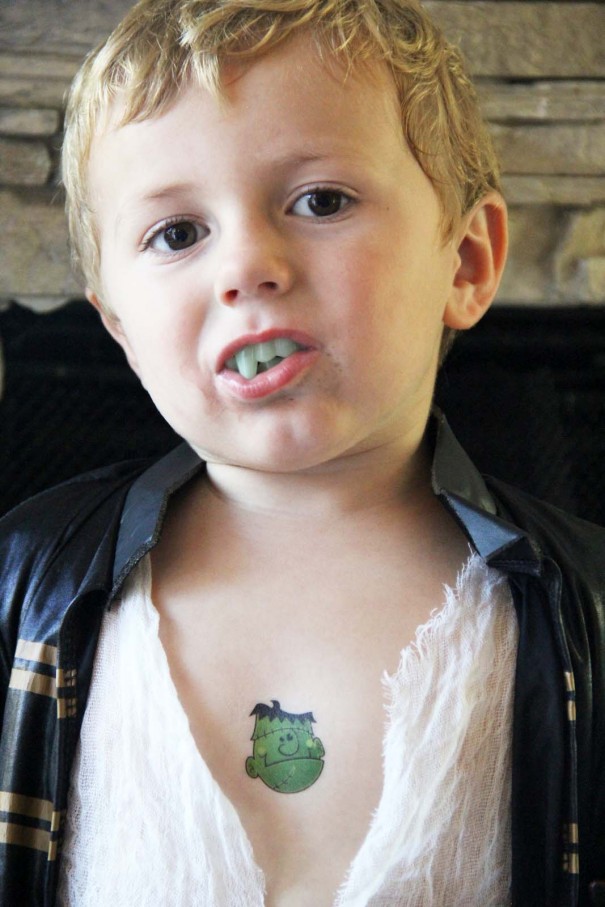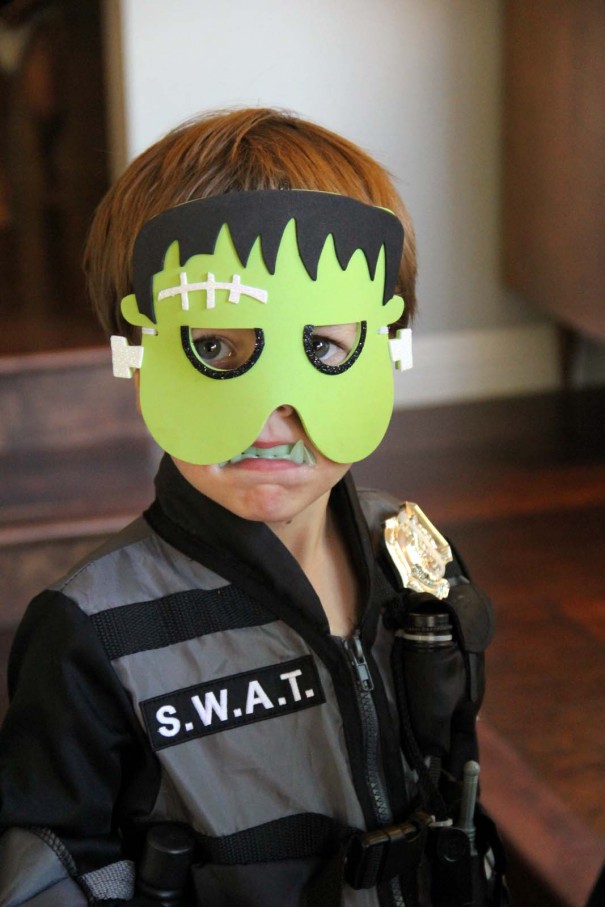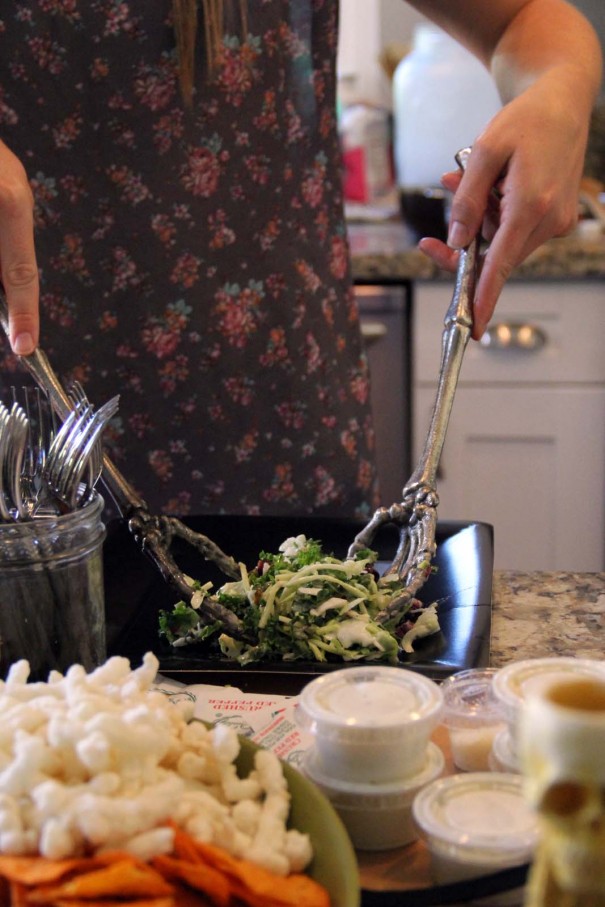 I kept the food simple with ordered pizza, Costco kale salad, fruit and chips.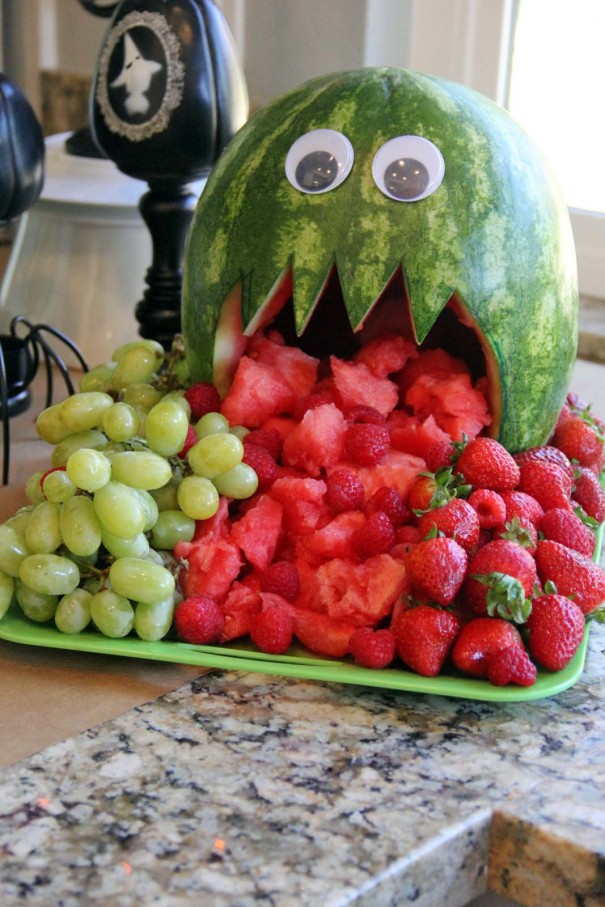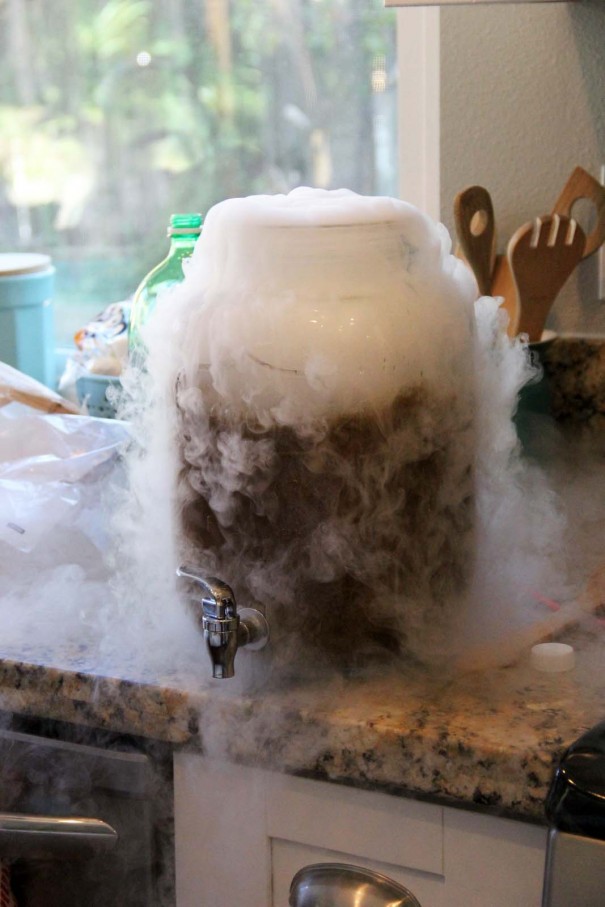 Witches brew:  (koolaid packets, sugar, gingerale and dry ice)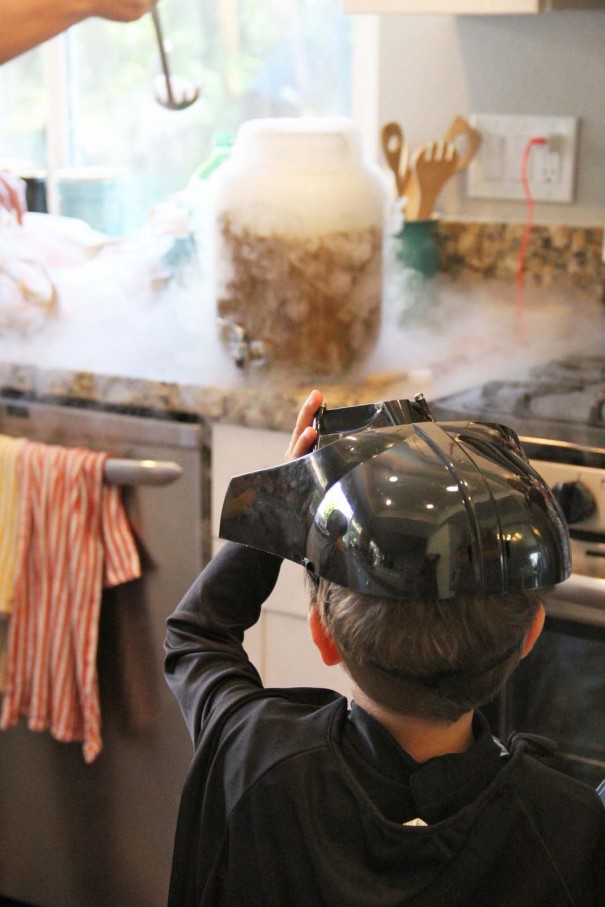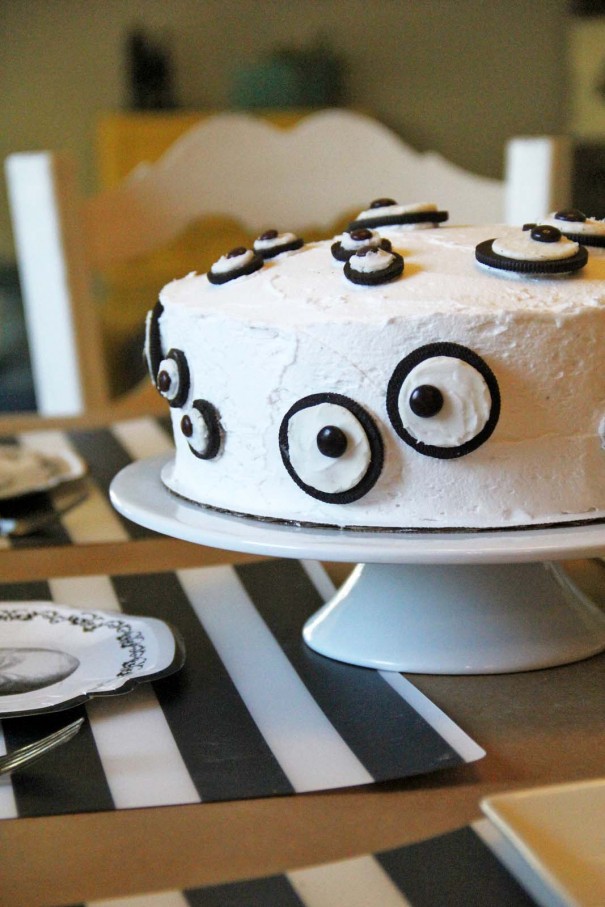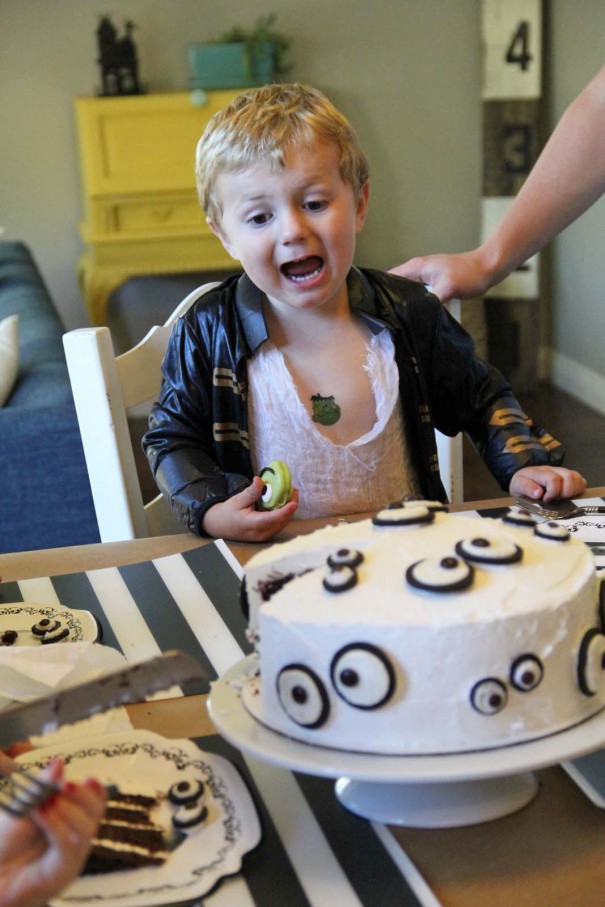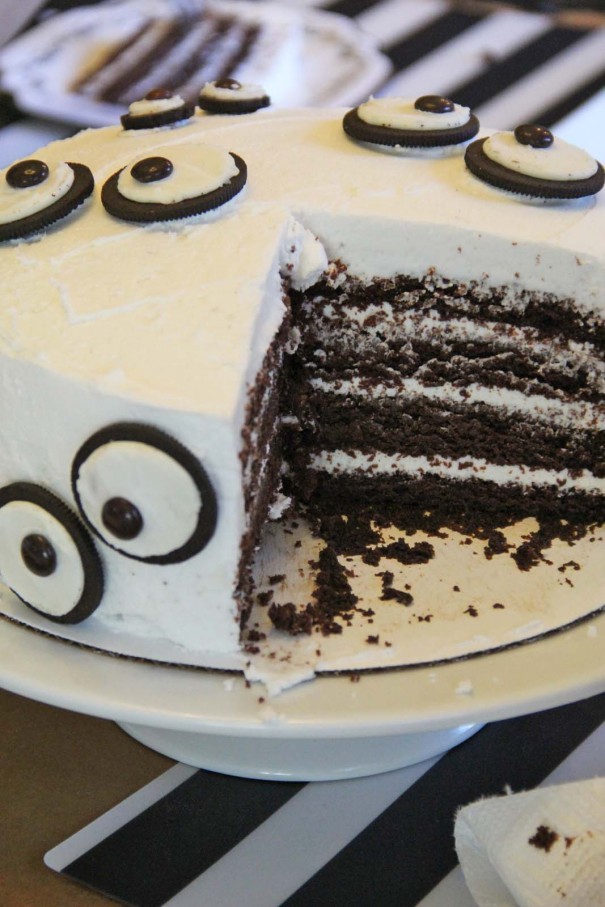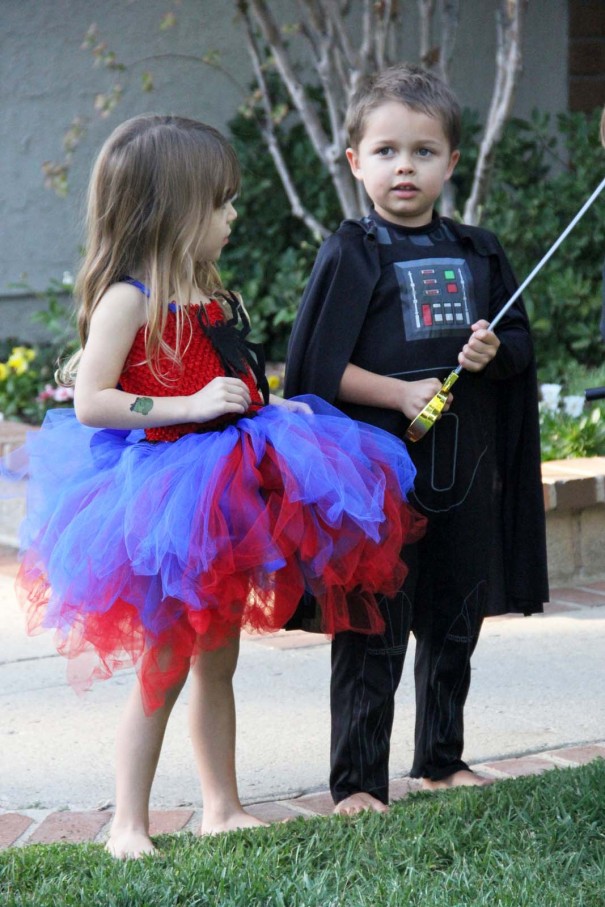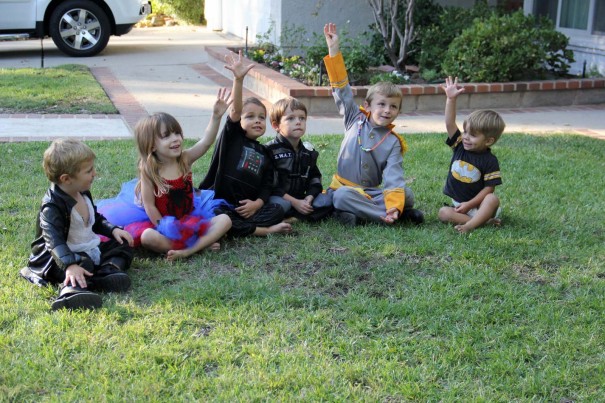 Playing Simon says with Uncle Matt and Ben.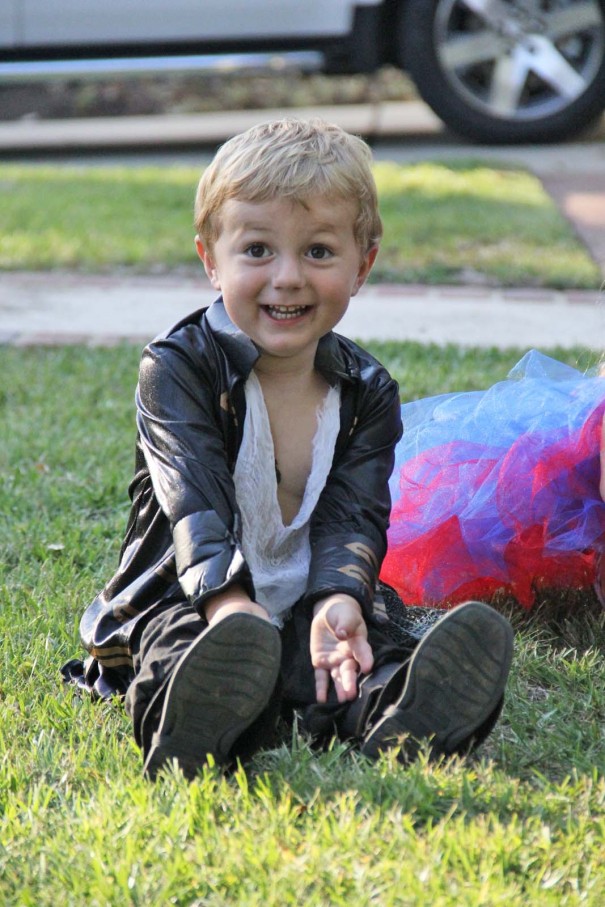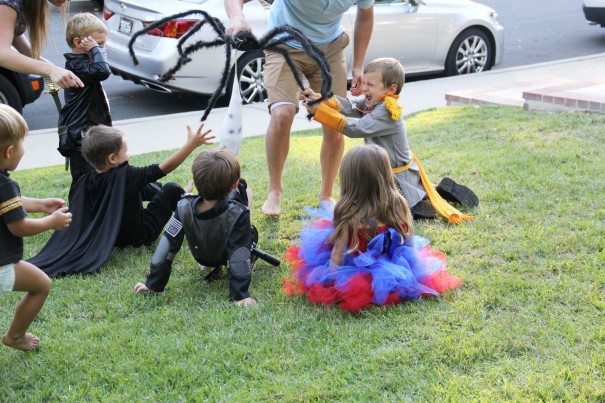 Simon says "get the spider" while crab walking.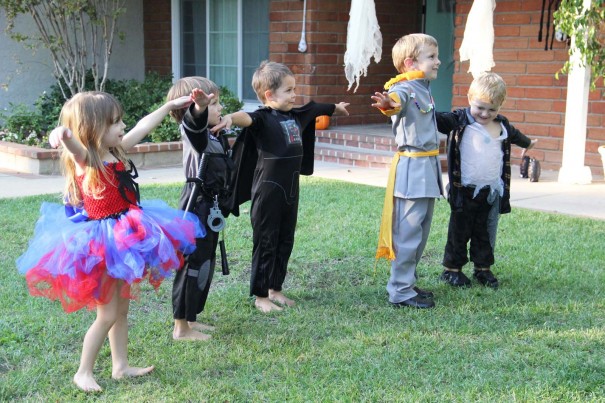 Simon says "stretch out your arms reeeeally far".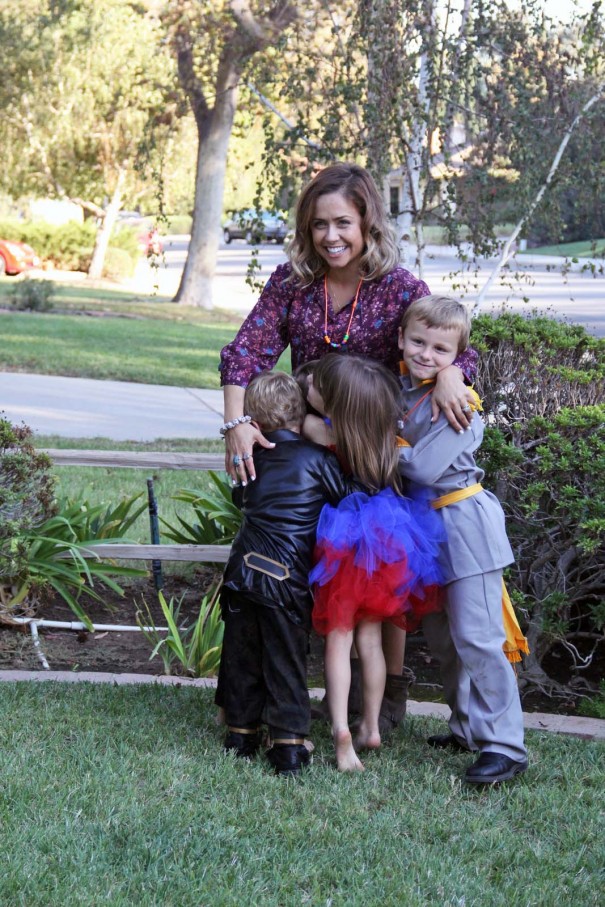 Simon says "give aunt ashley a really big hug and tell her how much fun you're having".  This party goes down as one of my favorite days ever.  There is something so absolutely gratifying about watching the children in your family experience complete joy.
Don't forget to check out part one here.