The Spirit of Christmas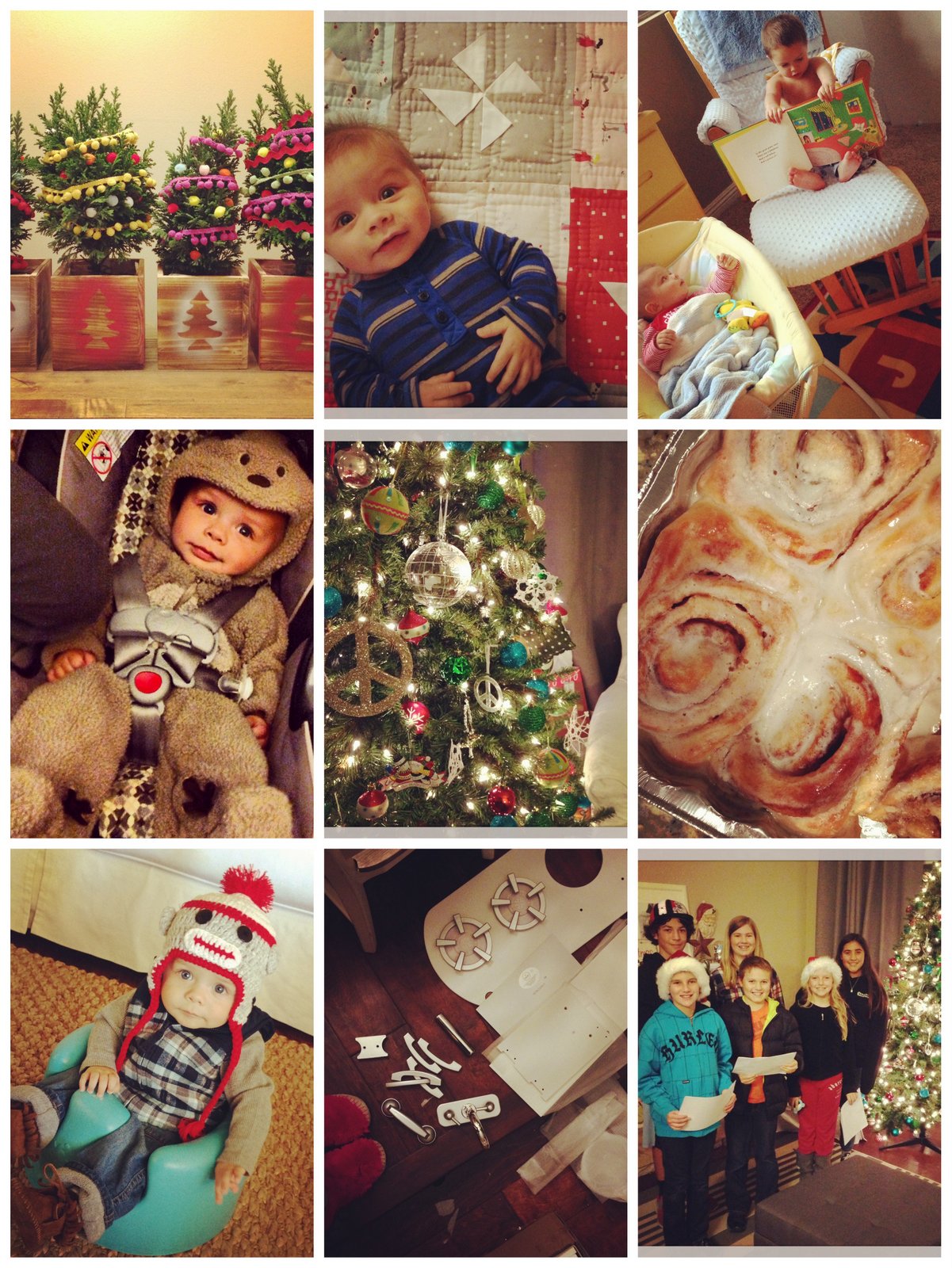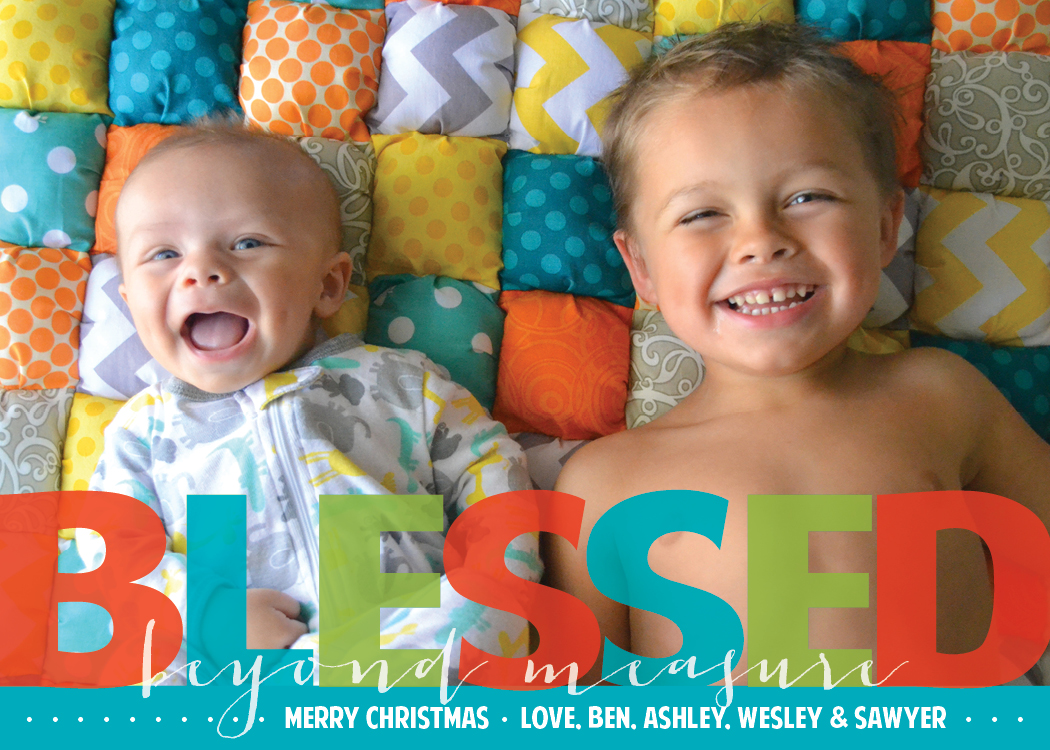 card design and printing c/o River and Bridge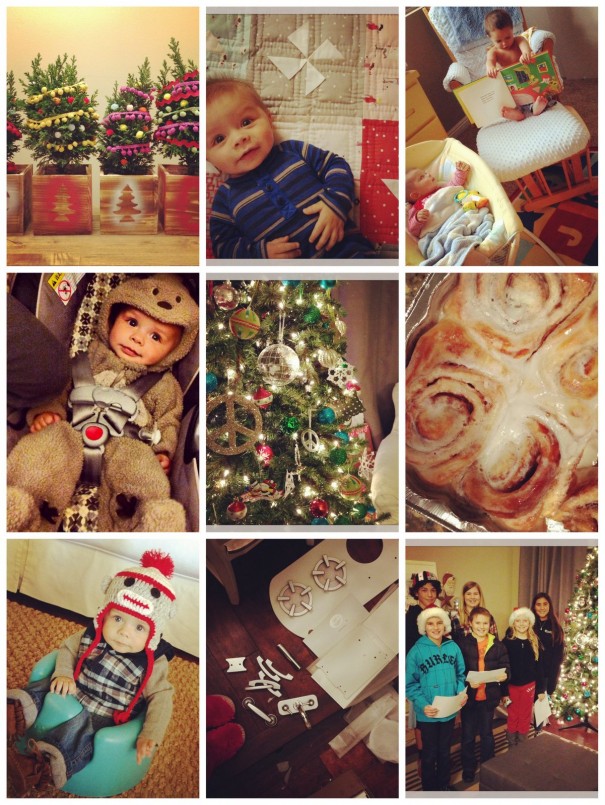 follow along on instagram via @littlemissmomma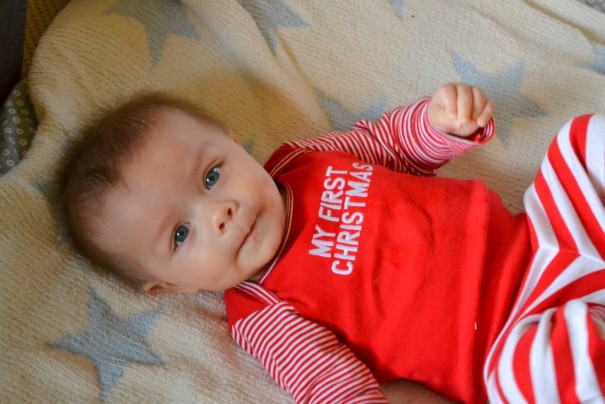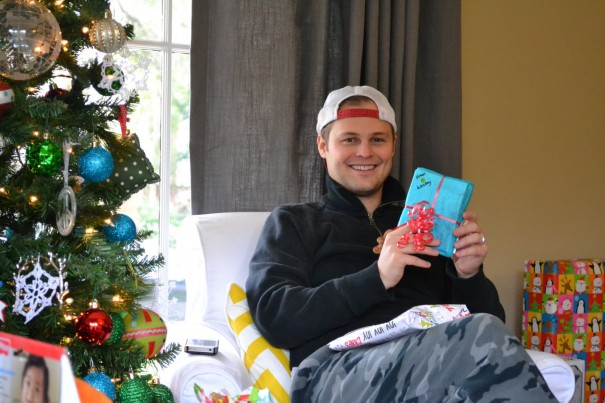 How sweet it was to open our very first handmade gift that Wesley made for us at preschool.  It was a set of hand painted greeting cards. I may have shed a tear or two.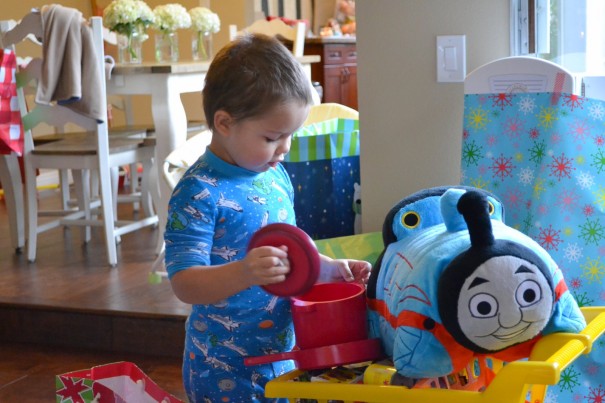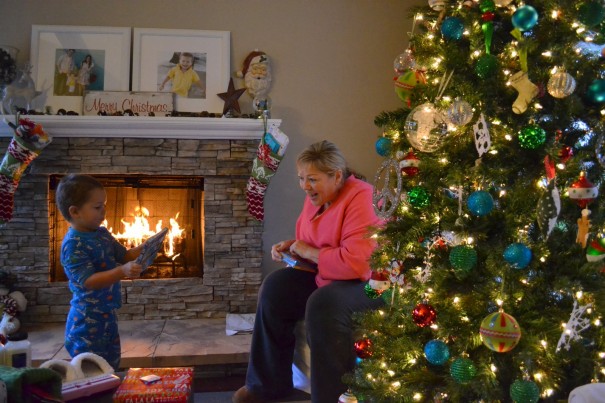 Please note my temporary solution to not yet having hung photos above my fireplace. Don't judge #stillunpacking.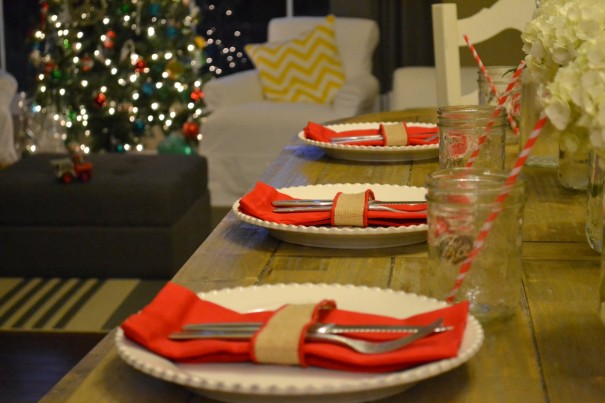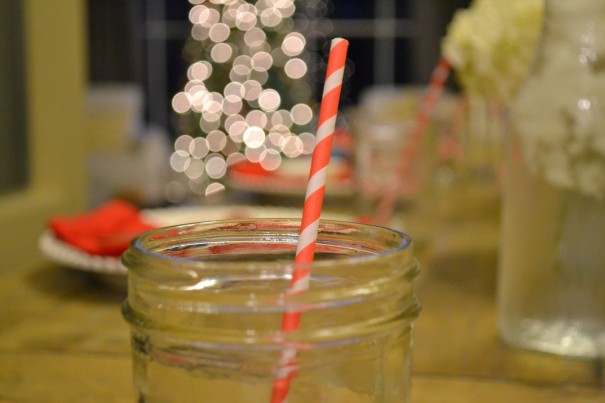 We have this little snowman ornament for our tree that we pull out every year.  It's our "first Christmas" ornament—the one we got on our wedding day.  The two snowmen are hugging with the year 2006 and our names hand painted at the bottom.
I remember our first Christmas tree.
After we had only been married a few months.
It was sad actually.
Wider than it was tall.
Waaay too many branches.
Not enough ornaments.
And it leaked water all over our carpet.
After we spent nearly 3 hours wrapping it in lights and patching the hole in the tree holder, I remember going into the bathroom of our tiny one bedroom apartment and crying to myself. I was failing at this whole Christmas thing…I just knew it.
Growing up, Christmas in my house was always perfect.
The stockings were hung by the chimney with care. Literally.
Every present had perfectly shaped bows and coordinating paper.
And our tree looked straight out of the Macy's display window.
I had big shoes to fill.  And my overgrown, stumpy tree was a reminder of how much I had to learn about running my own home.
I remember looking myself in the mirror, wiping away those newlywed tears and making myself a promise.  Next year I would do better.  And then I walked out of the bathroom, grabbed the snowman ornament and with a smile on my face I hung it on our pathetic little tree.
Now, nearly 7 years later, I can look back and laugh.
Laugh at how trivial it was to cry over an ugly Christmas tree.
How trivial it was to allow my lack of design skills to dampen my Christmas spirit.
This year was our sweetest Christmas yet.
The Spirit was strong in our home.
It was a Spirit of gratitude.
A Spirit of sweet innocence.
A Spirit of magic.
A Spirit of precious moments.
A Spirit of twinkling lights and bright smiles.
A Spirit of giving.
Our children are at the age where their dreams are simple.
And as parents, there is a very small window where we are still in a position to make their dreams come true.
Perhaps that means unwrapping a train set or a play kitchen.
Perhaps it means feeling the wonder as we see that Santa has eaten his treats and the reindeer have left behind crumbs.
It's a beautiful gift we've been given…as parents.
How lucky we are to be able to give our children the gift of magic.
And our Christmas this year was, in a word, magical.
At one point, I was doing dishes in the kitchen and I could hear Wesley giggling in the other room.  I looked over my shoulder to see him playing Candy Land with his Nana (my grandma)—just as I had played with her when I was his age. He had the rules all wrong. He was speaking in half gibberish to a grandma who needed to have her hearing aides on full blast to make out even a few of his sentences.  And while I'm sure neither of them were speaking the same language, I could tell from the joy in their faces that they understood each other perfectly.  The language of love was strong in our home this Christmas.  And as I watched my Grandma playing with my three year old by the fire, I bottled up that moment and promised myself I would never forget it…that I would save this memory for a future Christmas…and future Christmas when I'm not as lucky to look over my shoulder to the two of them playing innocently by the fire.
Later that afternoon, after all the presents had been opened, Ben pulled out a small package that wasn't under the tree. And as he balanced Sawyer in his arms, he placed it in my hands.
Ben: This one's for Mommy.
My eyes filled with tears as I opened a new ornament for our tree.
A snowman ornament like the one from our first year of marriage.
But this one was different.  This one was bigger.  This one was wiser. This one understood the true Spirit of Christmas had nothing to do with the symmetry of our tree or the quality of our gift wrapping.  Because this one had two more little snowmen on it. One toddler, and one baby.  This ornament was our family. A family of four. And my heart nearly burst as I thought about how far we had come.
I handed it to Wesley and told him to hang it on the tree. The tree, that even six Christmases later, still has lots of room for improvement before it's Macys display worthy.
And as we watched Wes hang the snowman family on a branch that already had three ornaments on it, I turned to Ben and smiled.
Me: It's perfect.