People To Follow On Instagram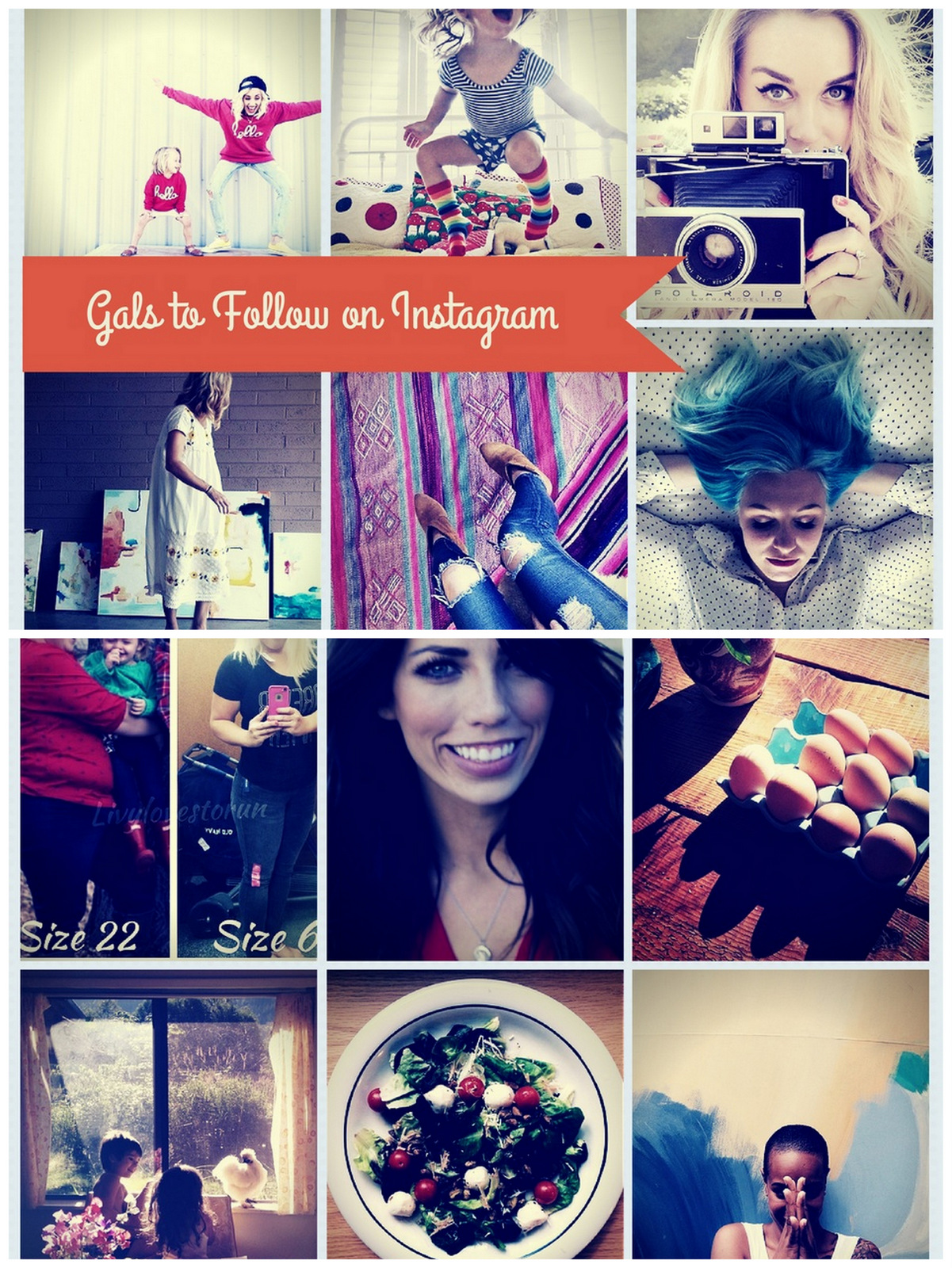 It's no secret that Instagram is by far my favorite social media outlet. As with all social media, we each get to decide how we're going to use it.  Will our account be exclusive to family and close friends or will it be public?  Maybe we'll capture memories of our children, the places we visit or the art that makes us happy.  Maybe we'll post inspiring words, pictures that make us laugh or stories that help us connect.  Maybe we'll use filters, or add text, or crop a photo just right OR maybe our photos will be rough, often blurry but most certainly authentic–I see beauty in both forms of expression.
For me, IG is a photo journal–a way for my family and me to look back and see snapshots from special moments in each of our days.  It's also a place where I support the growth of business owners I know and love.  A place where I find encouragement and connection.  I follow family members, close friends, old friends, virtual friends and my favorite brands.  I even follow complete strangers simply because they intrigue me. Basically, I follow what I find beautiful.  It could be an artist, someone with a sense of humor, an interior designer, a mother, an old elementary school friend, an athlete, a writer, a chef or an entrepreneur.  People who inspire are beautiful to me–and scrolling through a feed of beauty makes me happy.
I follow A LOT of wonderful people on IG, many of whom I know personally.  BUT today, I wanted to share my list of  People To Follow on Instagram who I don't know in real life–essentially, the people I stalk on IG like a creeper who likely have no idea of my existence.  You'll want to stalk follow them too, trust me.
(fyi, you can follow me on IG here)
and I would love to know your favorite follows.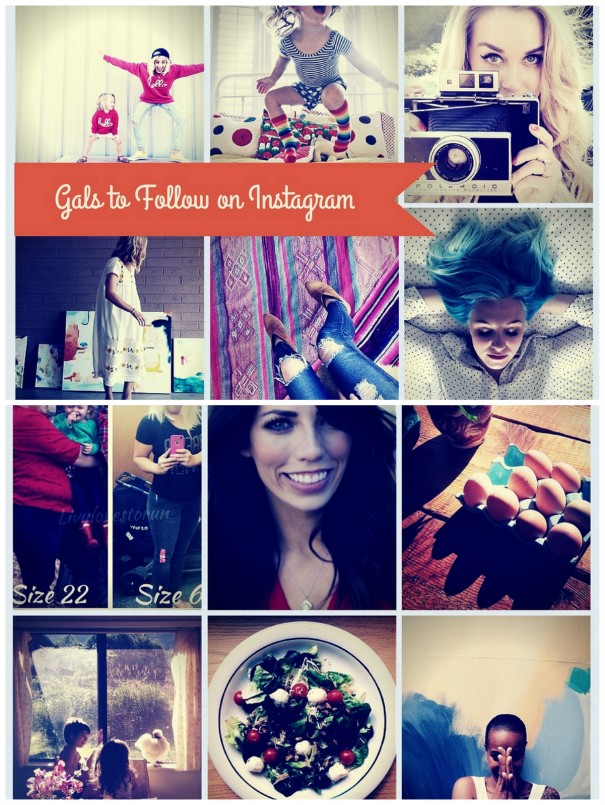 *Note: not listed in the same order as the photos.

The Alison Show:  This girl. Freakin hilarious.  And refreshingly real. Oh so real.  The kind of girl you want to be real life besties with. She has these dance videos that are so hilarious but also completely inspiring. 
Amber Interiors: An interior designer, shop owner and mother. Everything about her style makes my heart go pitter patter.  She has an amazing eye and I can't wait to see what she comes up with next. 
Alex Elle: Writer. Mother. Mentor.  This gal is as wise as they come.  Everyday she shares in her own words, thoughts and ideas that make me stop and think–that make me want to be better–that remind me I'm enough.
Joy Prouty:  Joy is living that life I dream about living in my imagination.  At one point she and her husband and young children sold their home and possessions and went on the road in an airstream. The entire experience is documented on IG. Following her feed is like following a slice of the past–vintage quilts, wooden toys, no television, books on record–it's all quite glorious actually. 
Ginger Parrish:  Everything about this Momma's feed is gorg.  Her eye for photography and color and lines, not to mention her stunning family and sense of style.  If her feed were a coffee table book, I would buy it.
Soule Mama:  Amanda captures so many organically beautiful moments in life, in parenting, in nature and in her home.  Her eye for beauty in little things and little moments has inspired me for the past year.
Under The Sycamore:  I don't have any sisters, but if I did I would really really really hope that they could be as all-around rad as Ashley.  She's the full package.  This Momma is authentic, beautiful, talented, altruistic and humble.  Follow her feed and you'll find that you'd do anything to be a guest in her home and get to know each of her extra special kiddos.
Maskcara:  When I first started following Cara I was a lurker/stranger.  Since then I have had the pleasure of meeting her and discovering that she is just as lovely in person.  Hands down, by far, my favorite beauty blogger with the MOST helpful tips and unbiased reviews of products and techniques.  Not to mention, she has my favorite makeup line ever!
Beth Allen Art: Another "once stranger" who became a sorta virtual friend after I stalked her art like a crazy fan-girl.  Her work inspires my soul and I knew I needed to reach out to her personally. A true artist, this girl. 
Jenna's Kitchen:  Jenna is a stranger who feels like a friend.  I'm pretty sure we have several real life mutual friends, and we've even had a bit of IG banter through the years.  But for the most part, having never met, we are still kinda strangers–though I'm confident we'll be real life friends one of these days.  Jenna is part of the awesome Small Fry team.  Her IG feed is all about her journey to healthy eating using mostly Whole 30.  I've learned so much!  Now, if only I had her strength and perseverance.
Livy Loves to Run: This girl. I've followed her since I first joined IG.  I watched her journey since before it even really began. I've cheered her on and had tears in my eyes as I watched her cross threshold after threshold.  She has lost OVER 100 pounds and is still losing.  Such an inspiration to women everywhere. We can do hard things.
Kelle Hampton: I've read her blog for years and enjoyed her book to pieces.  Her IG feed is just as lovely, inspiring, and beautiful.
Lauren Conrad: Yes, the celebrity Lauren Conrad.  One of the few celebrities I follow–mostly because she doesn't seem like a celebrity. She seems like a gal pal. Someone I could shop with, or get a pedi with, or eat a carton of ice cream with. And I like that about her.