Summer time?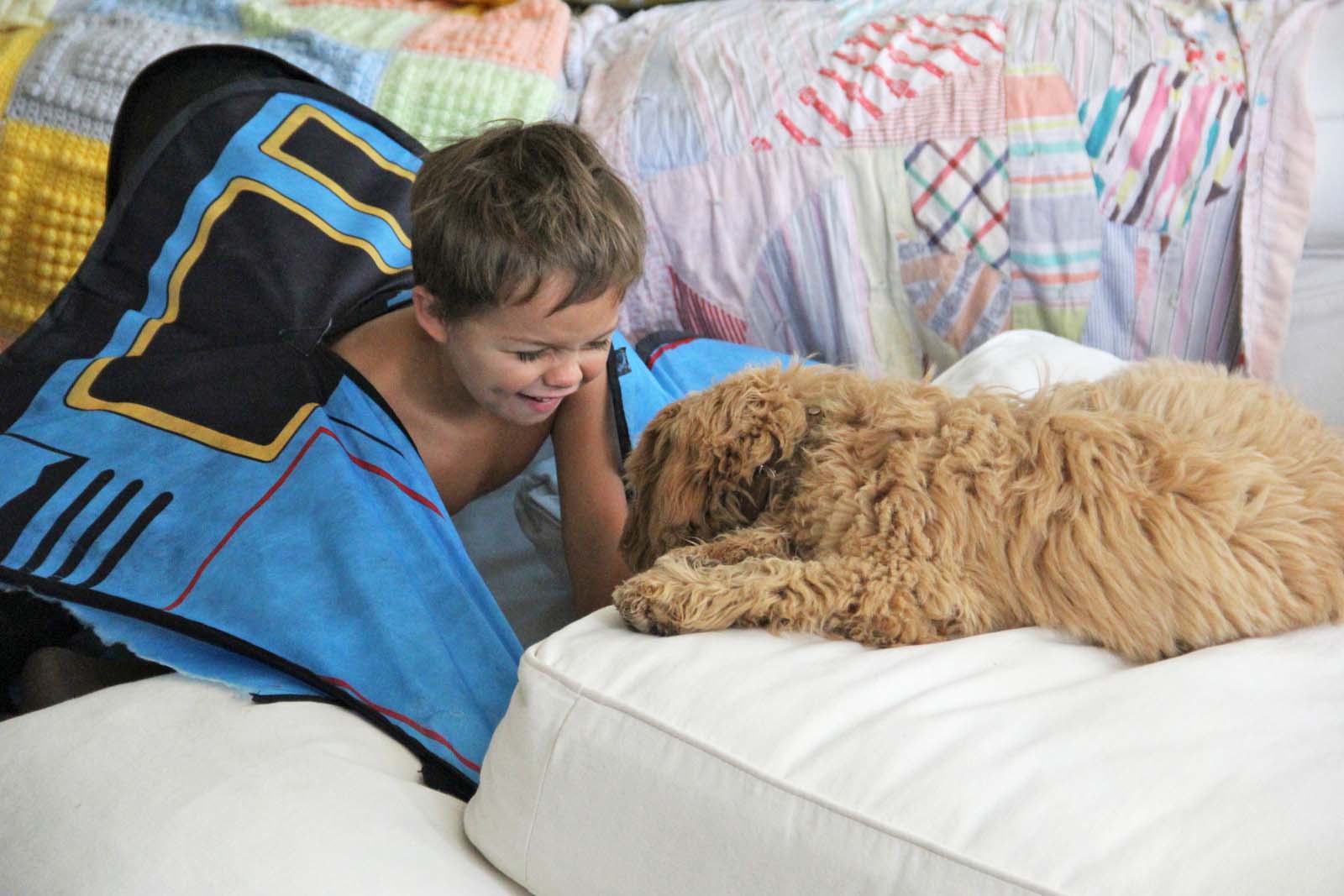 I always have ambitious plans for summer time.
I'll go on a run with the boys every morning in the double stroller.
I'll reorganize and decorate their rooms.
I'll have a homeschool summer program set up.
We'll visit a few museums and zoos and new parks every week. 
We'll barbecue and swim and go to the beach with our friends all the time.
Art projects and new recipes and fun adventures galore.
Memories to last a lifetime. 
You guys…I don't know who I'm even kidding with these grand plans.
Because summer arrives. Then it ends.
And I'm lucky if we've covered even 10% of what I put on that list.
So far, this summer has been no different.
Sure we've made memories, had some fun adventures and tried new things.
But for the most part I find that we're simply trying to survive.
Survive the heat. Survive the chaos.
Survive the mess and the unorganized schedules and the later bed times.
Also, did you know that your kids can get sick in the summer time too?
Like full on runny noses, coughs and a fever?
Apparently these yucky illnesses are not reserved for colder weather
and it seems we've decided to add them to our summer bucket list this year.
It's funny though.
Because if I really think about it, every summer is like this.
Long long days, hot hot weather, and high high energy boys.
Yet, I look back on all of our summers as a little family and I only have the fondest of memories.  I suppose I've chosen to take away the good.
And I know that in the future, when I look back on the Summer of 2014, I'll only remember the magic moments.
The look in our boys eyes when we brought home our sweet puppy.  Watching them blow out their birthday candles and licking frosting off their little fingertips.  Crying that one time Wesley put his head under the water in the pool for a millisecond.  Our unexpected magical 4th of July evening–the first time either of the boys watched fireworks without melting down.  Sawyers first bike and Wesley's most perfect sail boat painting.  Tan bodies and sun bleached hair and lots and lots of watermelon.  This is what I'll chose to remember about our summer.  But for the sake of documenting just a smidgen of the chaos, I'll leave you with these: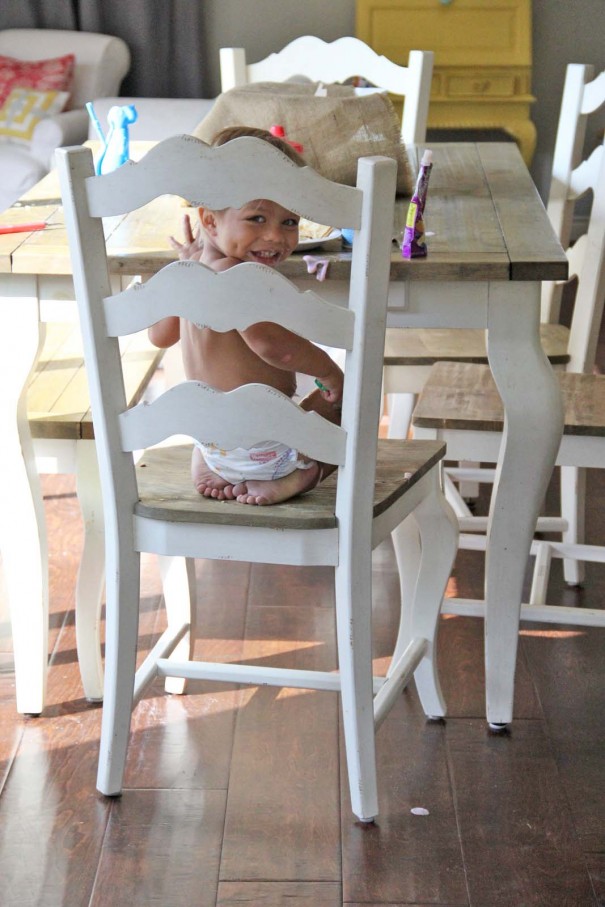 Don't let that face fool you. He's up to no good.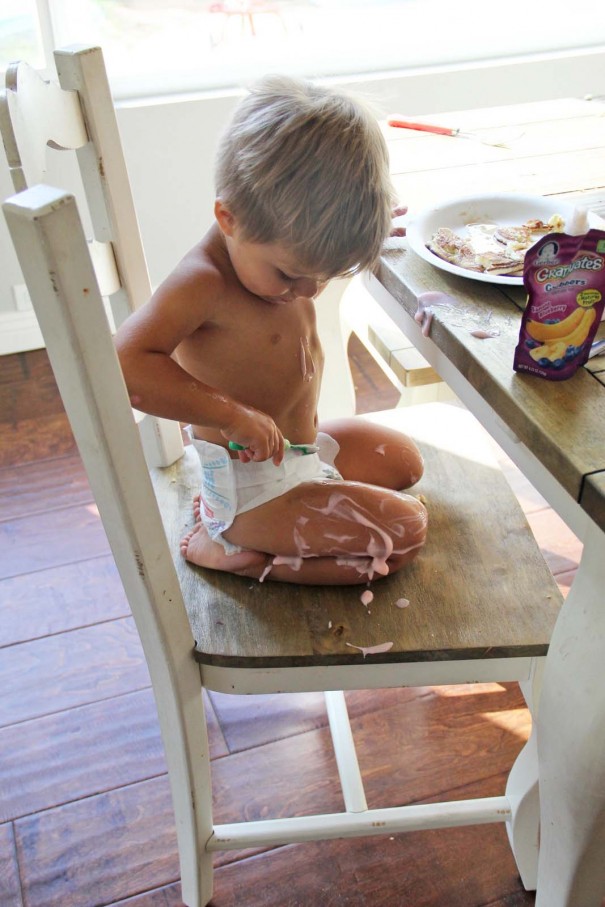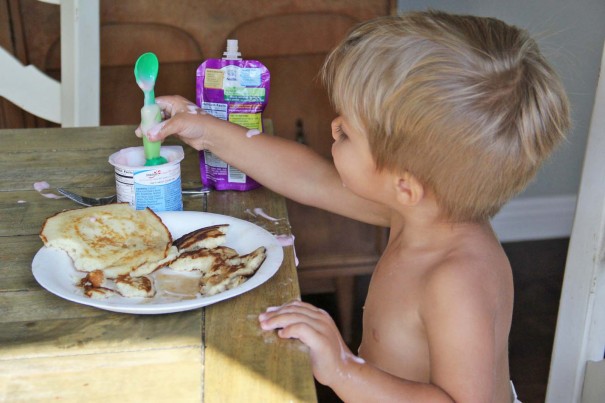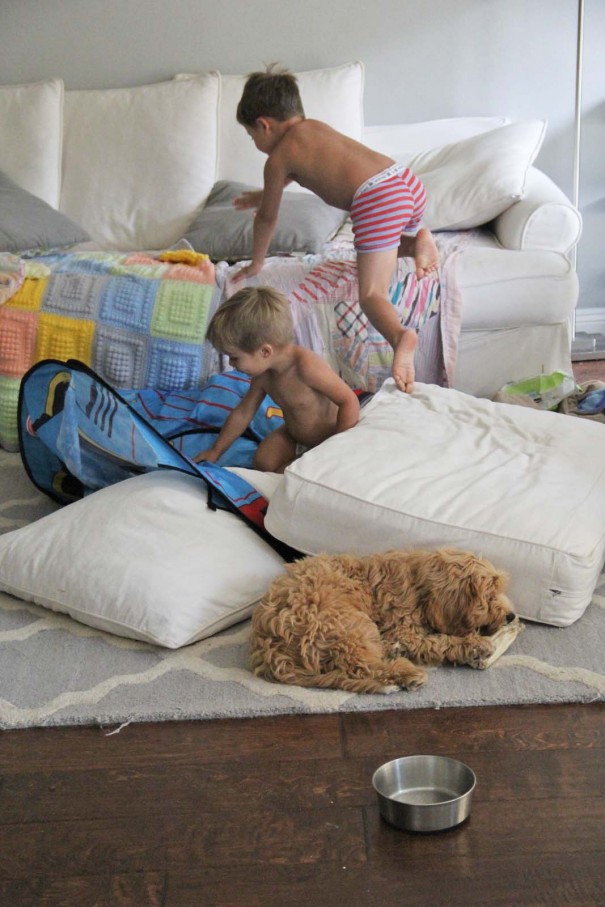 Jumping. Jumping. Jumping.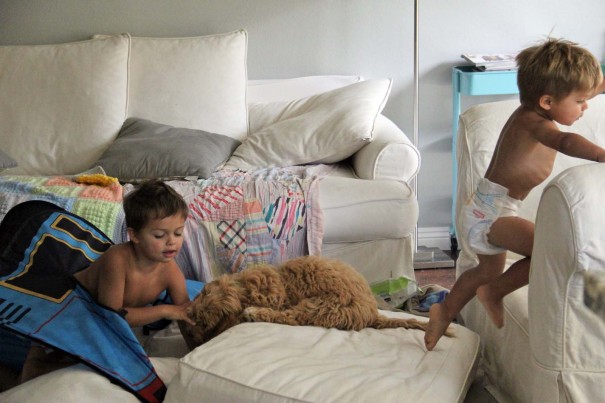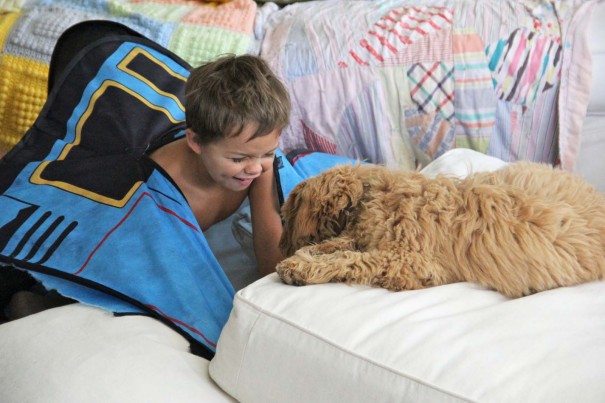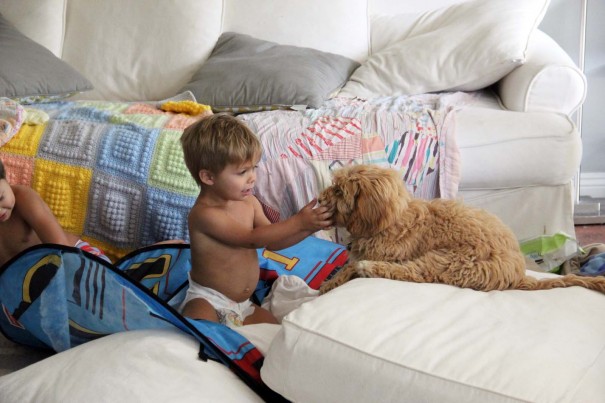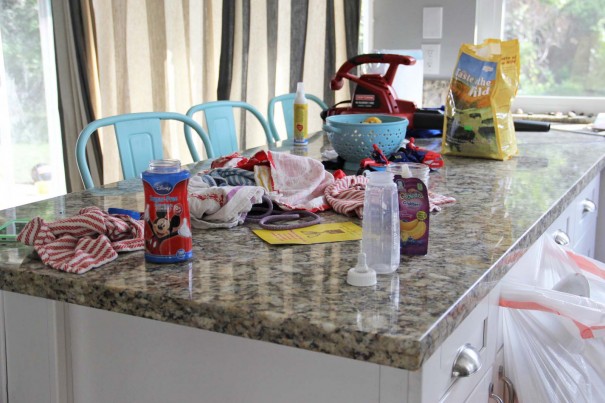 A glimpse at the messy chaos and the sandy floors that have become a norm around these parts.  Let's build them a sandbox, she said. It will be so fun, she said.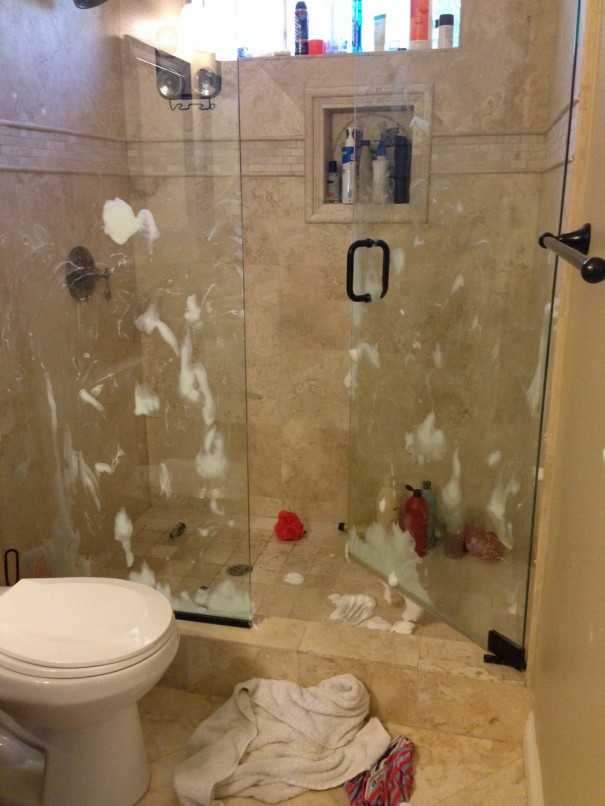 Shaving cream incident.