Whats In My Bag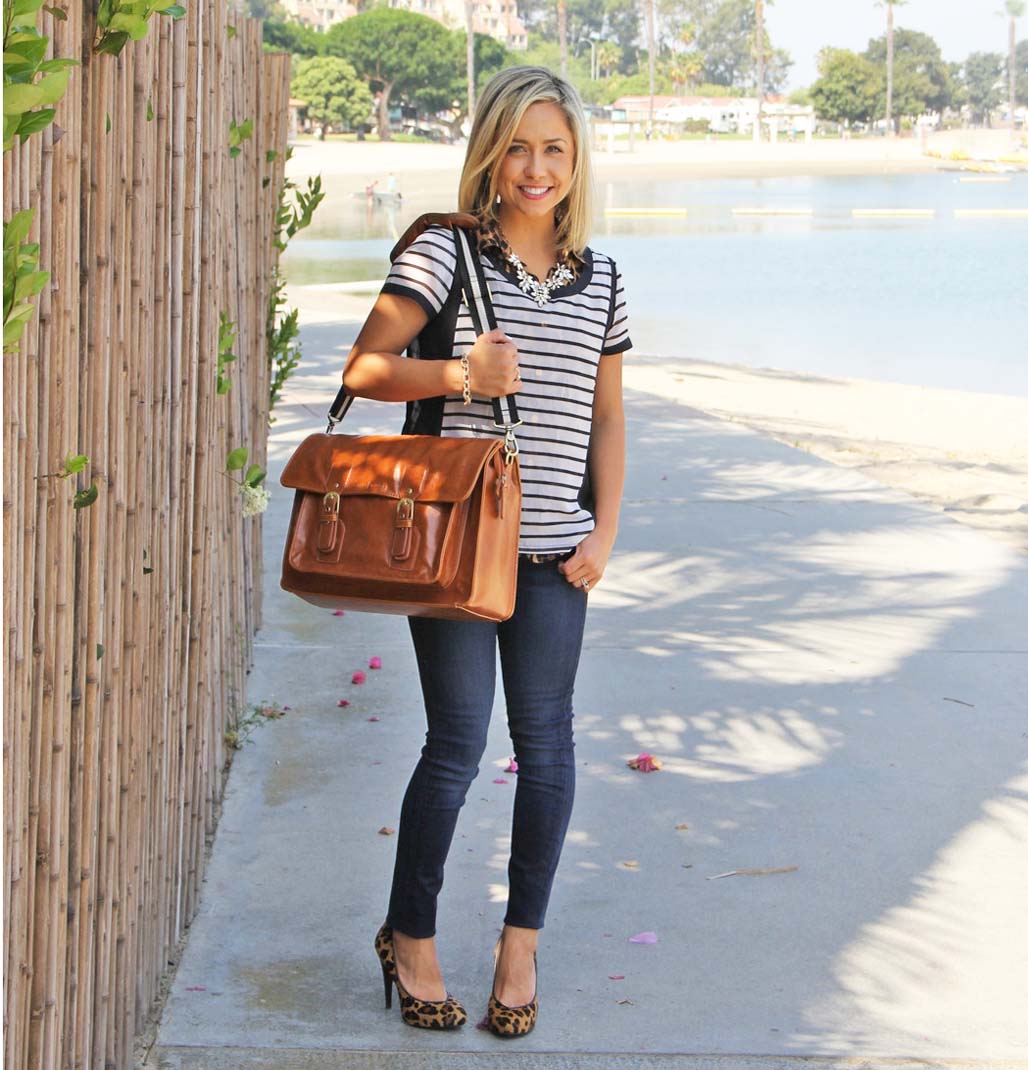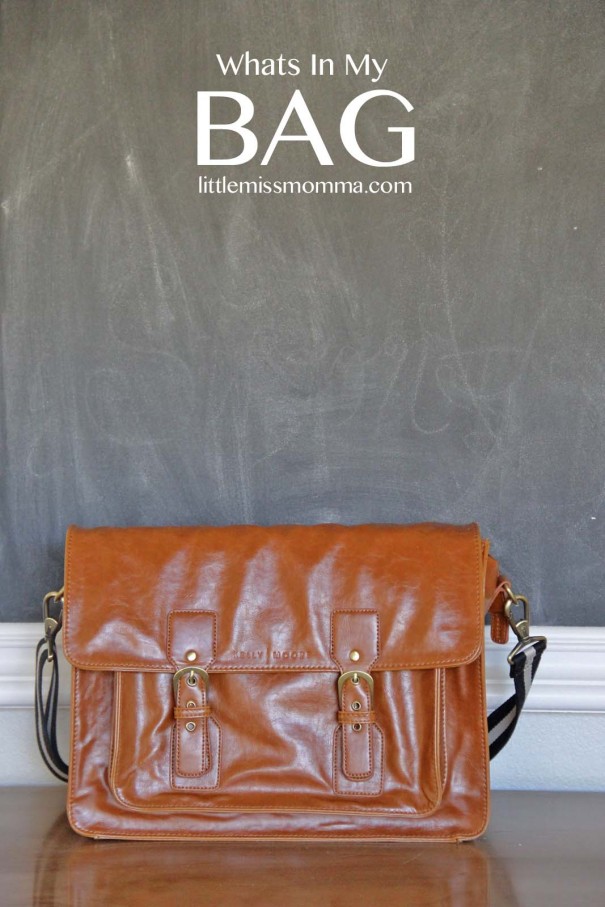 What is it about getting a new bag that makes me absolutely giddy? Even more than shoes or makeup or jewelry. I'm pretty sure that a bags are my retail love language. And it's safe to say that I fell hard when this Kelly Moore bag arrived on my doorstep. Leather and stripes–need I say more.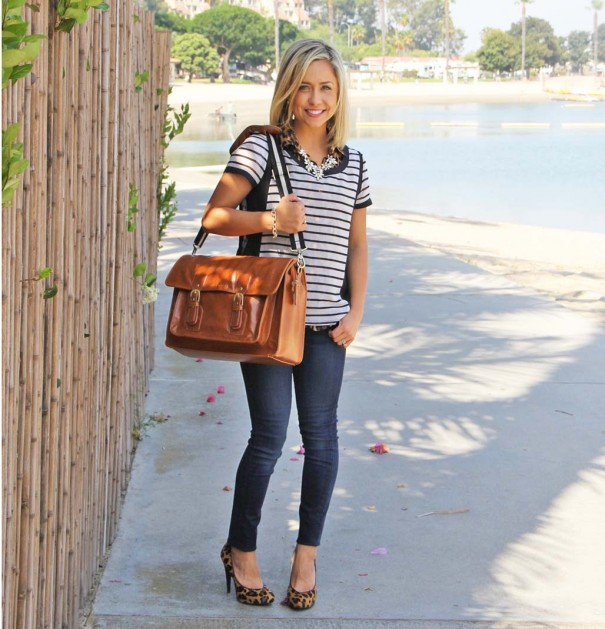 I took it to the Elevate Conference this weekend, more on that later.
I've been on the hunt for a versatile camera bag for quite some time.  But I knew I also wanted it to function as an everyday bag even when I wasn't lugging my camera around. The talented girls at A Beautiful Mess partnered with Kelly Moore to create this professional yet still totally stylish bag that can also double as a diaper bag.  It fits my MacBook Pro and my camera with plenty of room to spare. And I'm loving how the brown leather changes shades depending how the light reflects from it.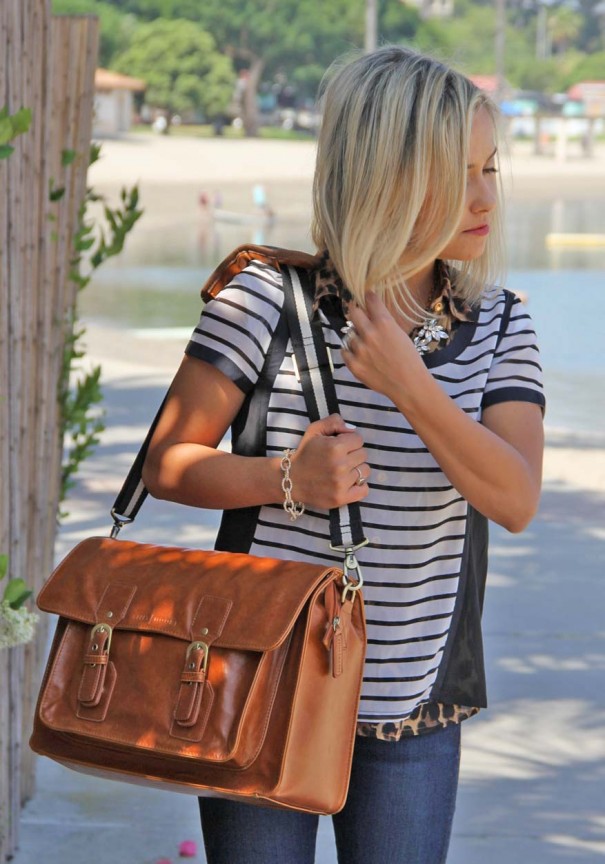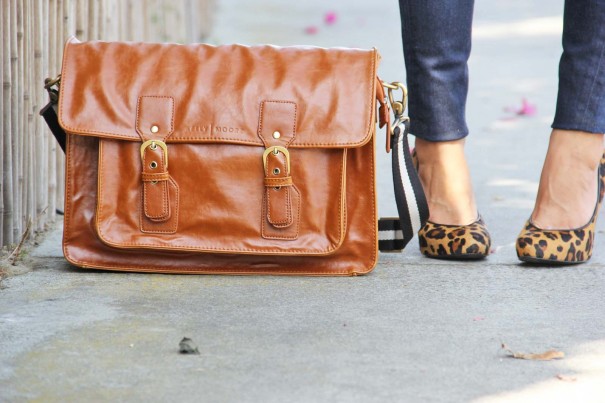 My favorite part about getting a new bag is loading it up with my favorite goodies and then enjoying the time before my kids have spilled an entire package of goldfish into the compartments. So here are a few of my favorite things to load into my purse.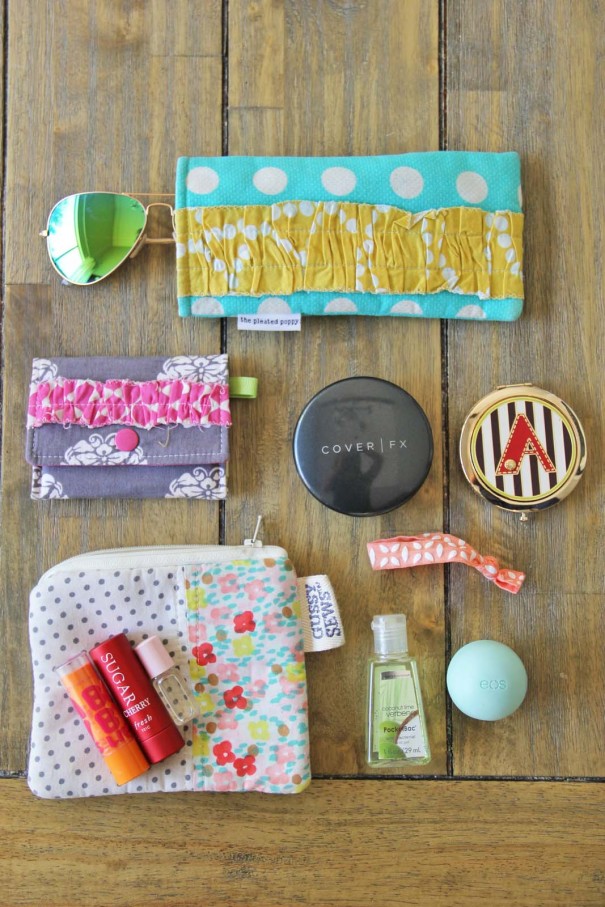 1. Sunglasses: Ray-Ban Aviators
2. Glasses case from The Pleated Poppy
3. Cover FX foundation compact for those quick fixes when I'm out and about
4. Pocket mirror
5. Hand sanitizer
6. EOS lip balm. The sweet mint is my favorite.
7. Gussy Sews pouch where I keep all my lip glosses and balms.
8. Fresh Sugar Cherry lip treatment. I swear by this stuff you guys. It's tinted so it makes my lips tinted red without the look and feel of lipstick.
9. Maybeline Baby Lips: I love this stuff too.  It's a great, inexpensive alternative to Fresh Sugar. Moisturizing, with a bit of tint.  It does NOT look as bright on as it does in the stick, I promise.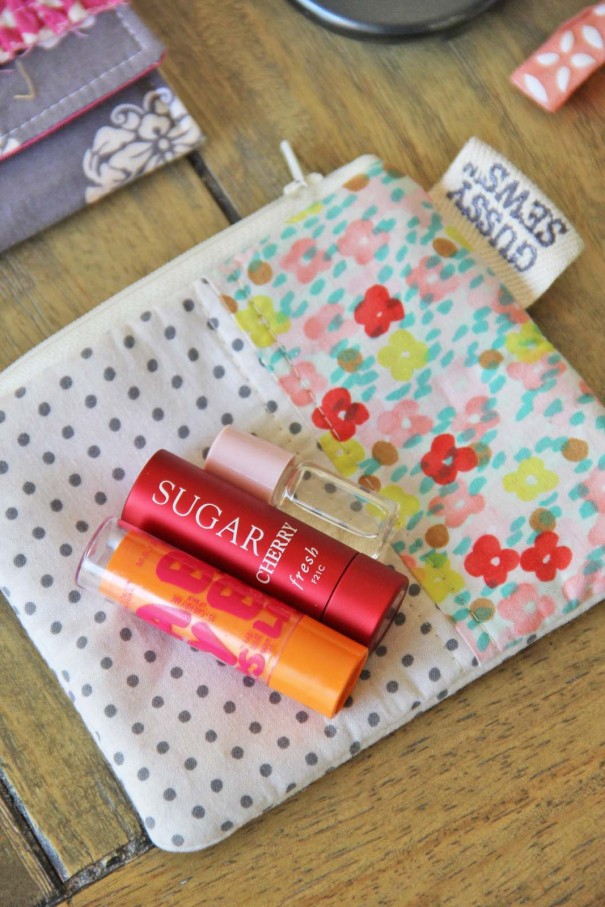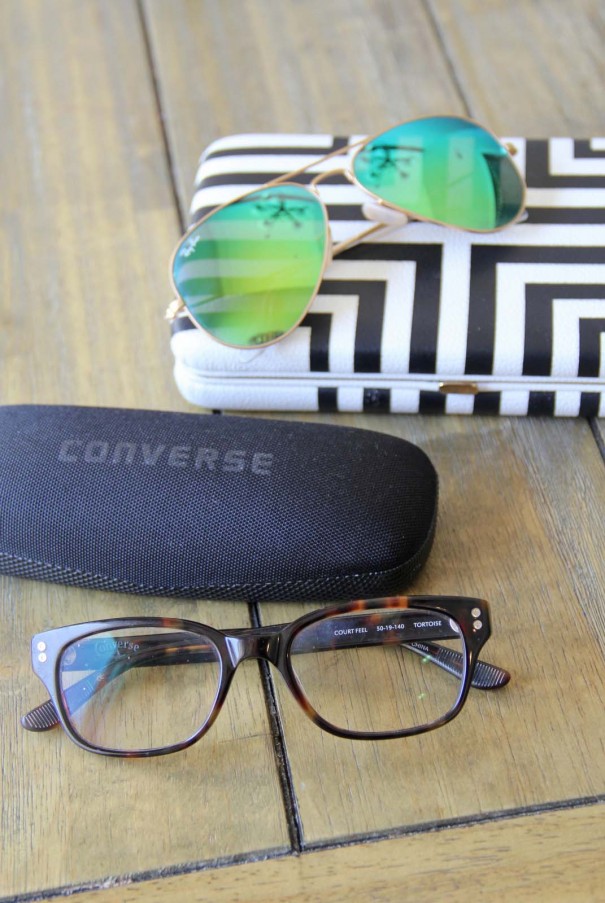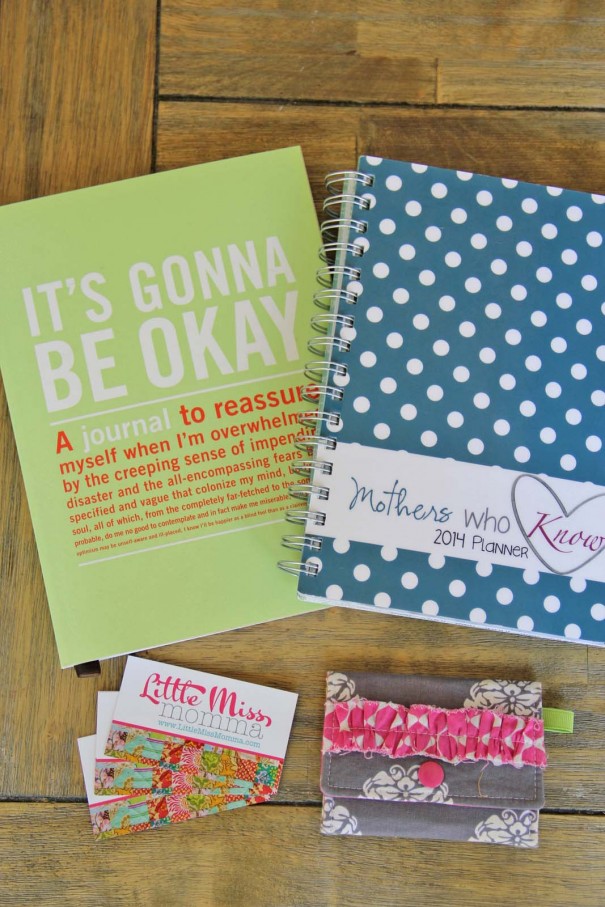 I always, always, always carry a notebook with me–always.  And my day planner.  I'm old school and still need to write everything down, in addition to being a slightly obsessive list maker.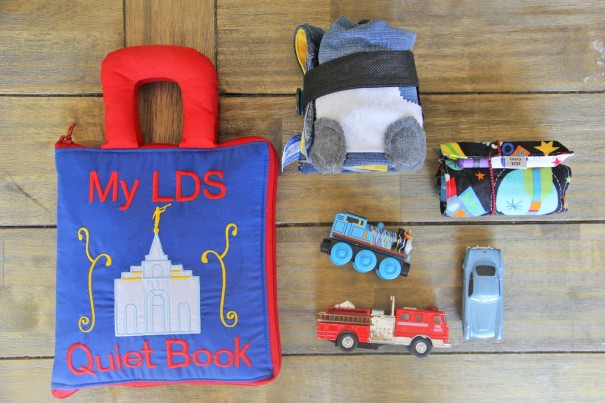 When we're headed to church or out to eat I always make sure to pack some of the kiddo essentials. To see complete details of what I pack in our "out to dinner" bag check here.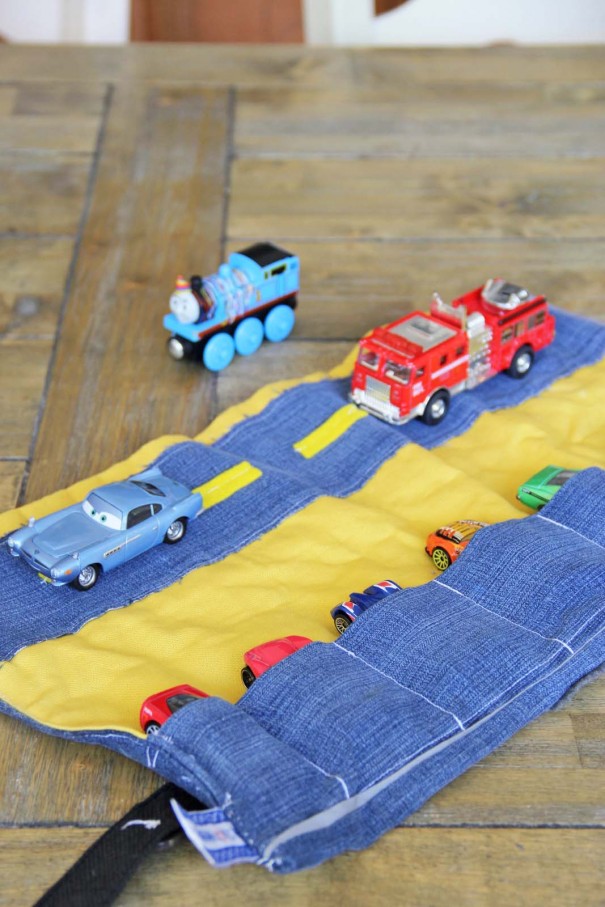 My momma made this cute toy car caddy for the boys for Christmas.  She followed the Homemade By Jill tutorial.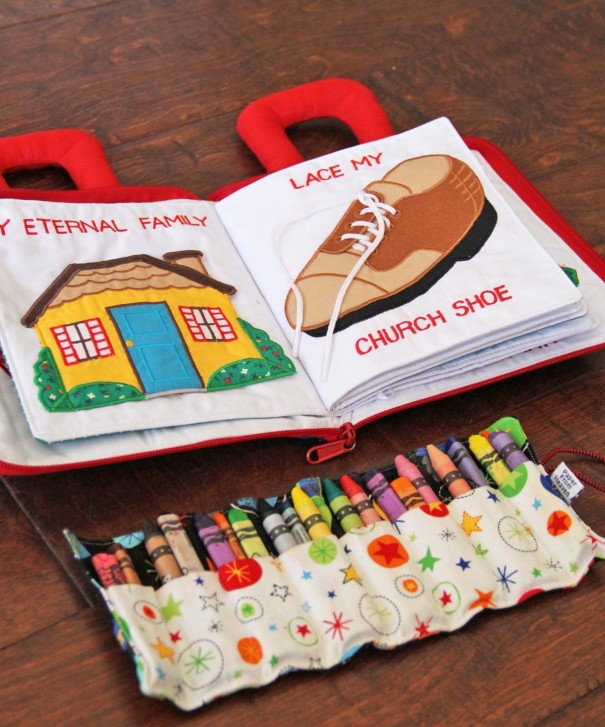 This crayon roll goes everywhere with us. And the quiet book is for church.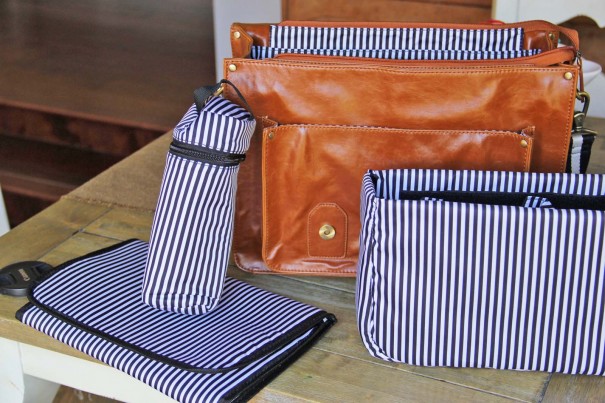 The bag comes with all of these awesome compartments, a lens case and a diaper pad–and they are all removable and adjustable.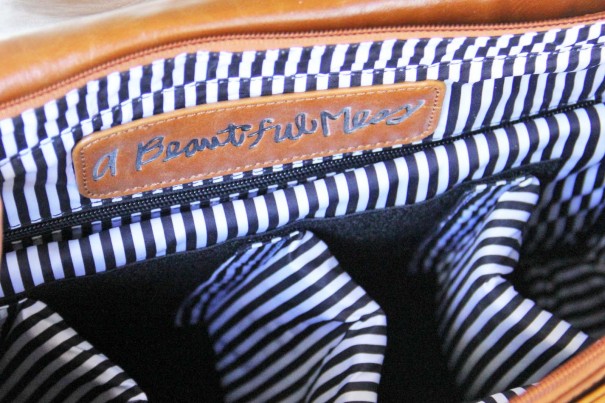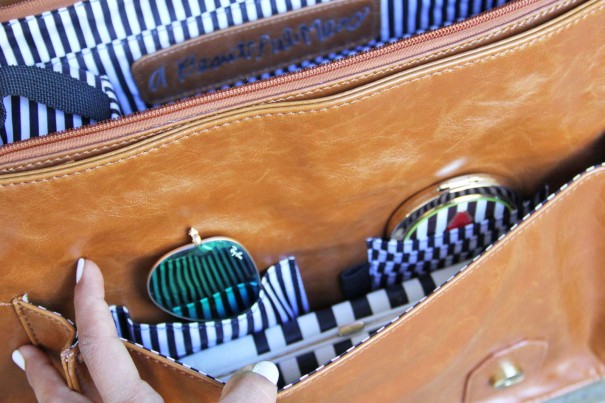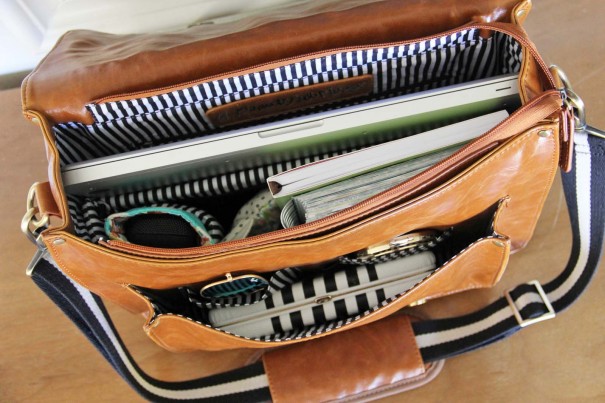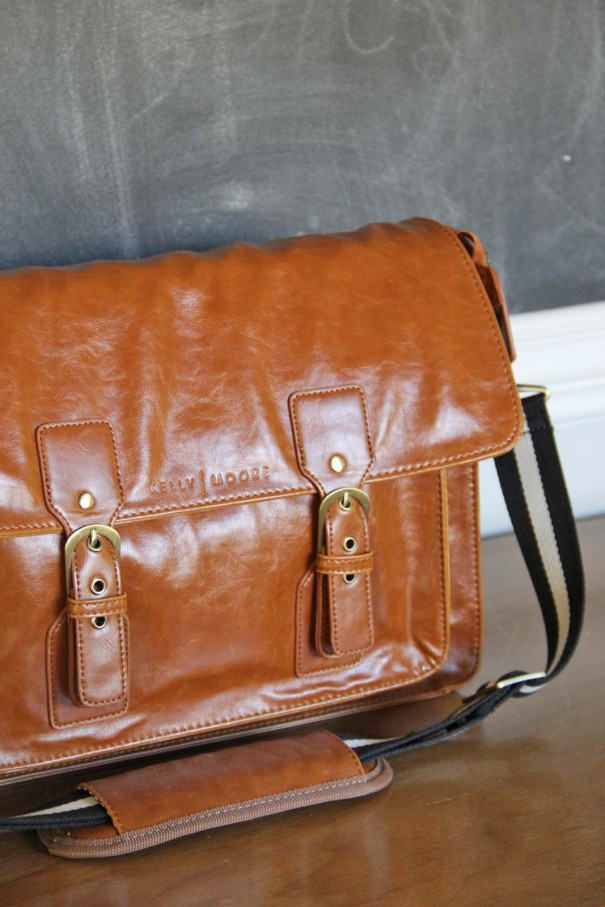 What essentials can be found in your bag? I love a good tip!