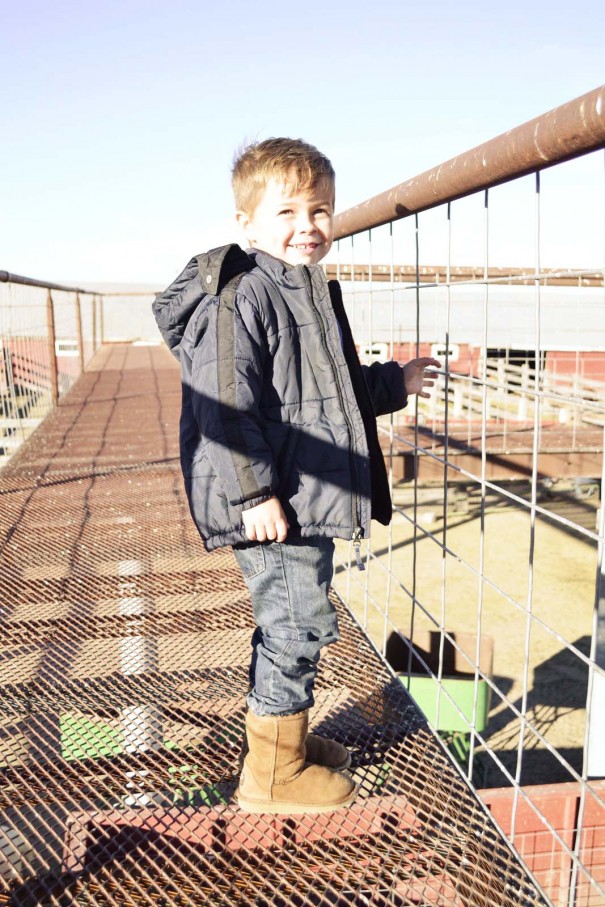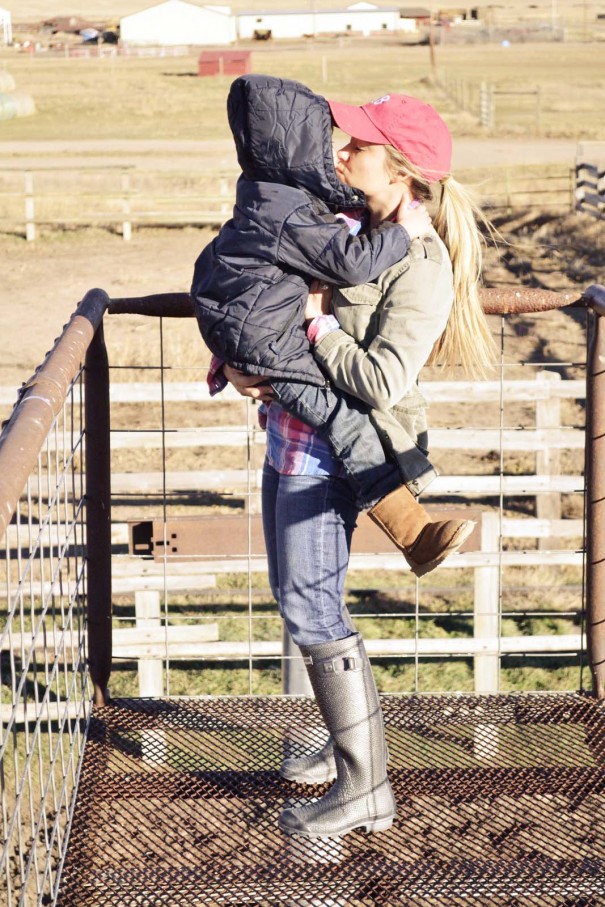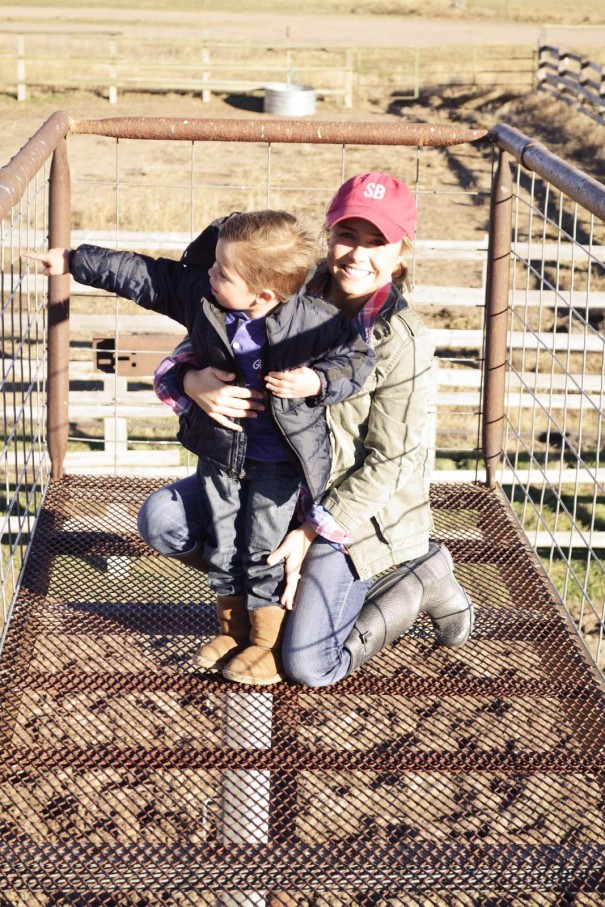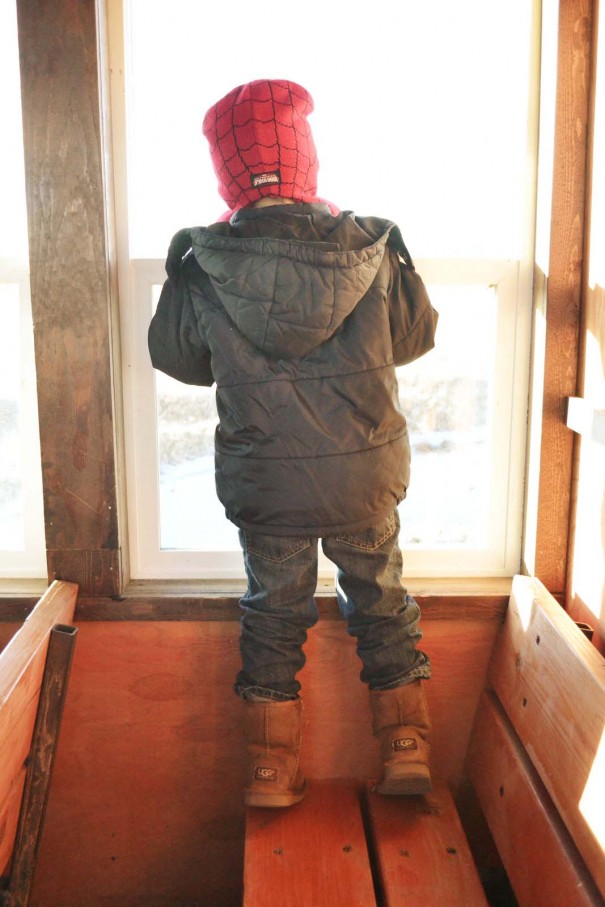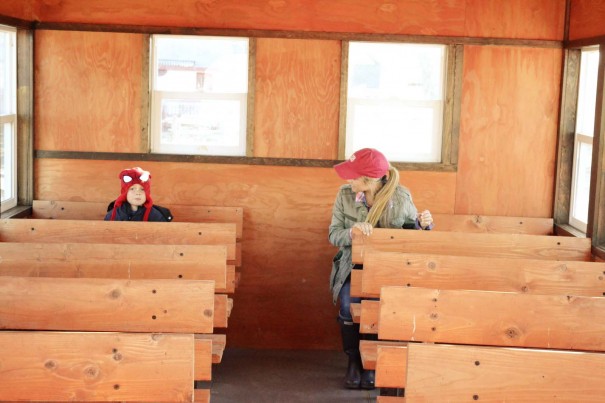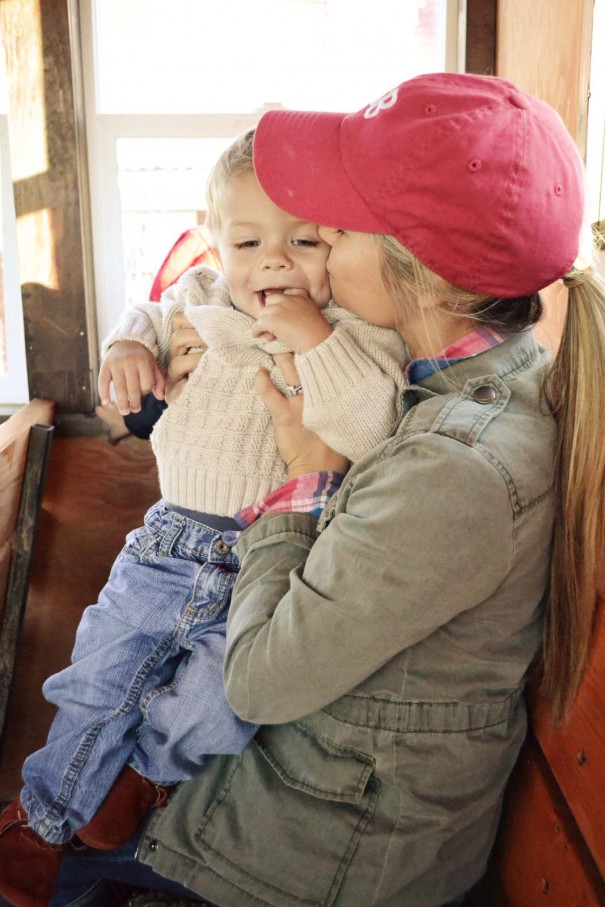 For those who asked, my jacket can be found here. And the Hunter boots, here.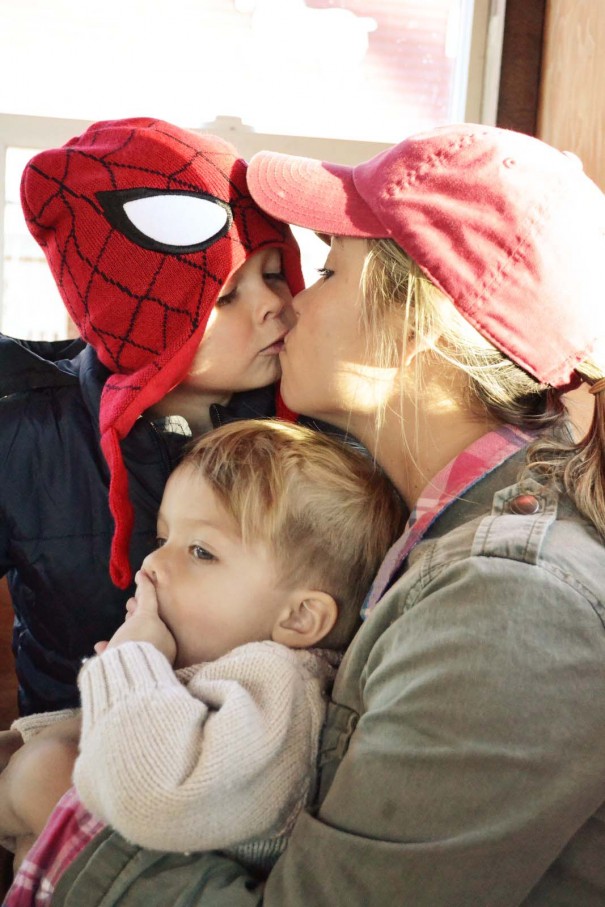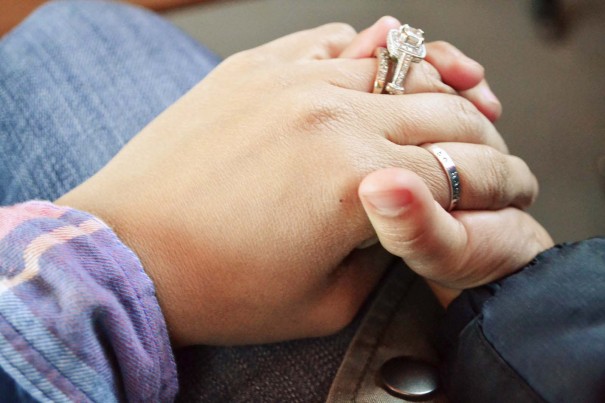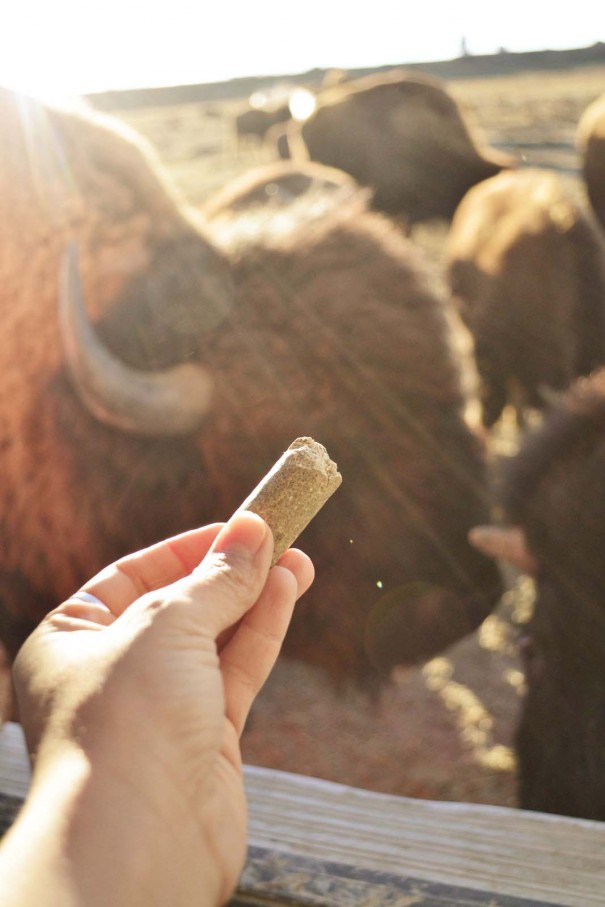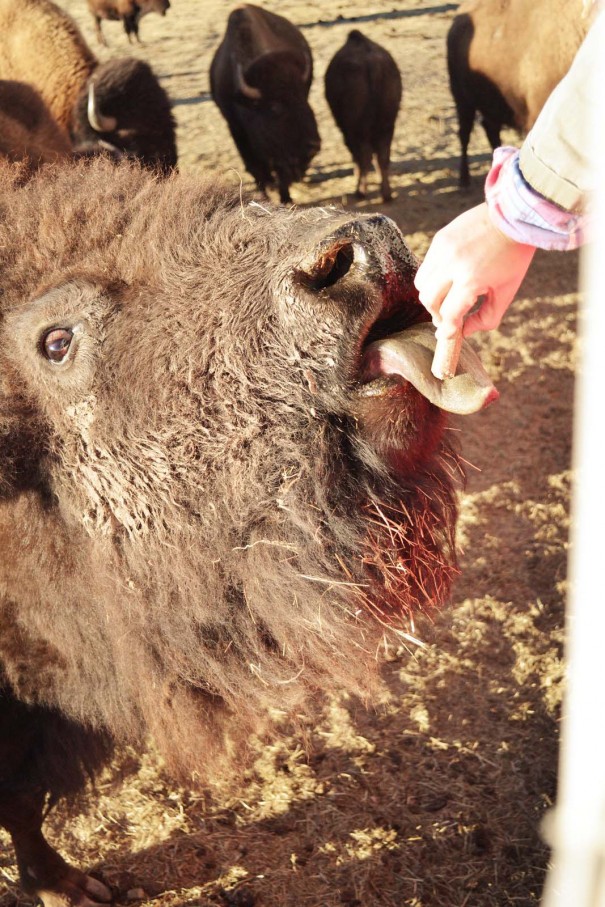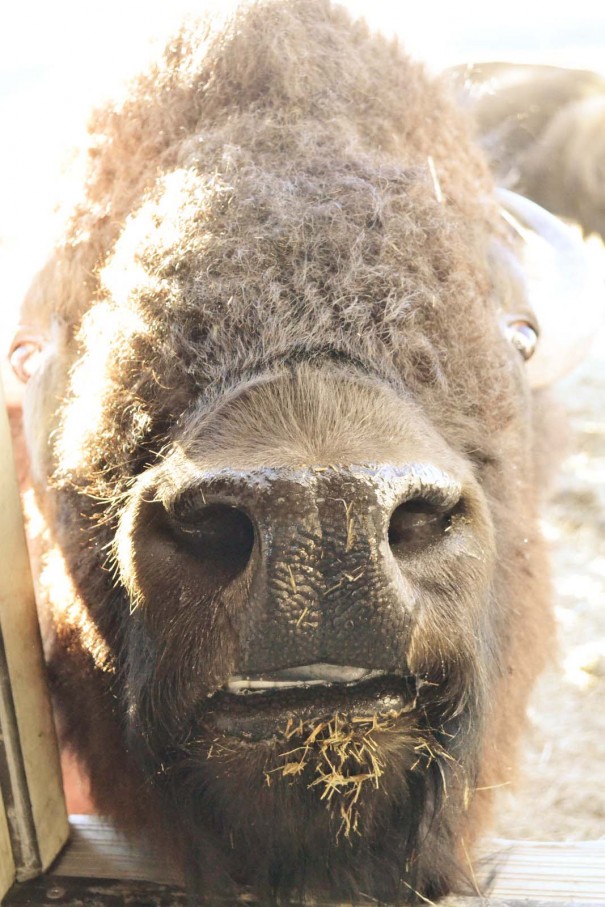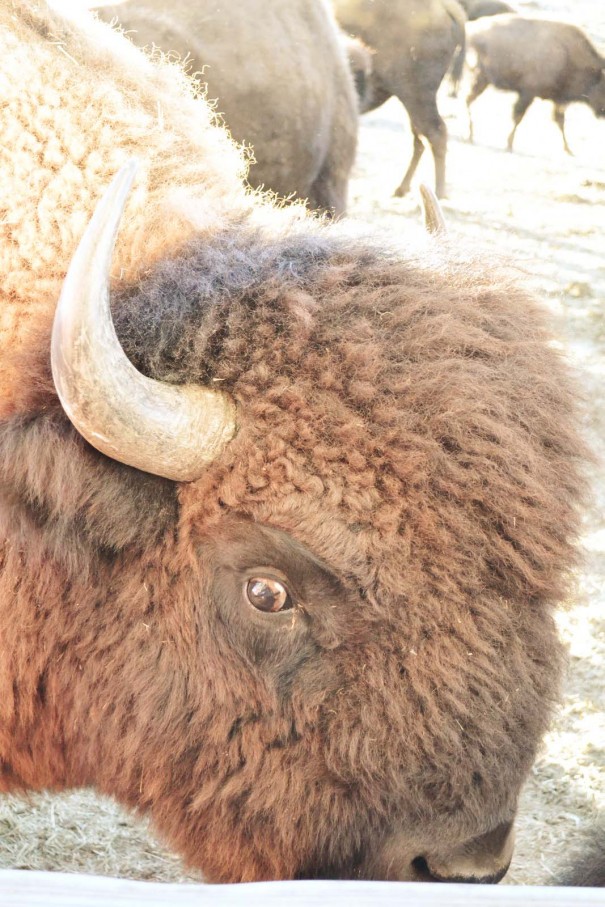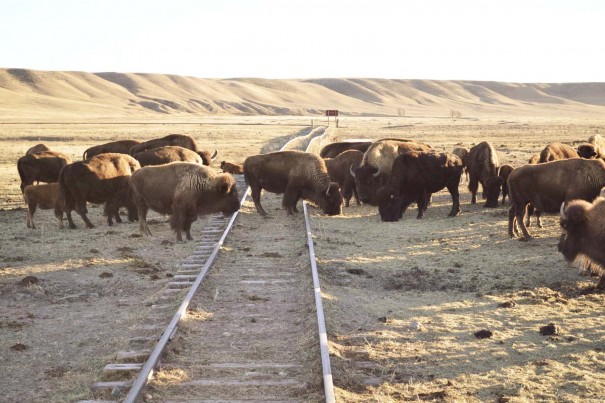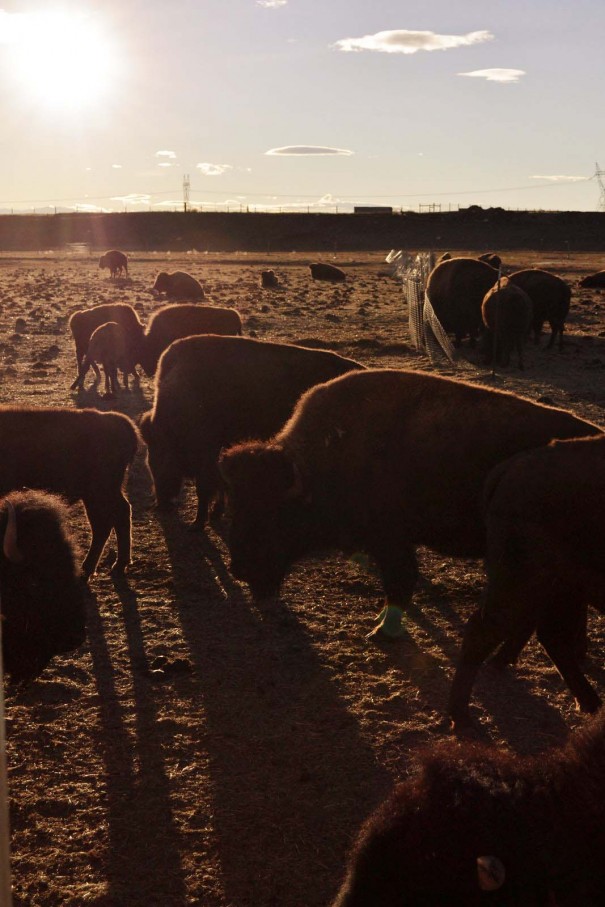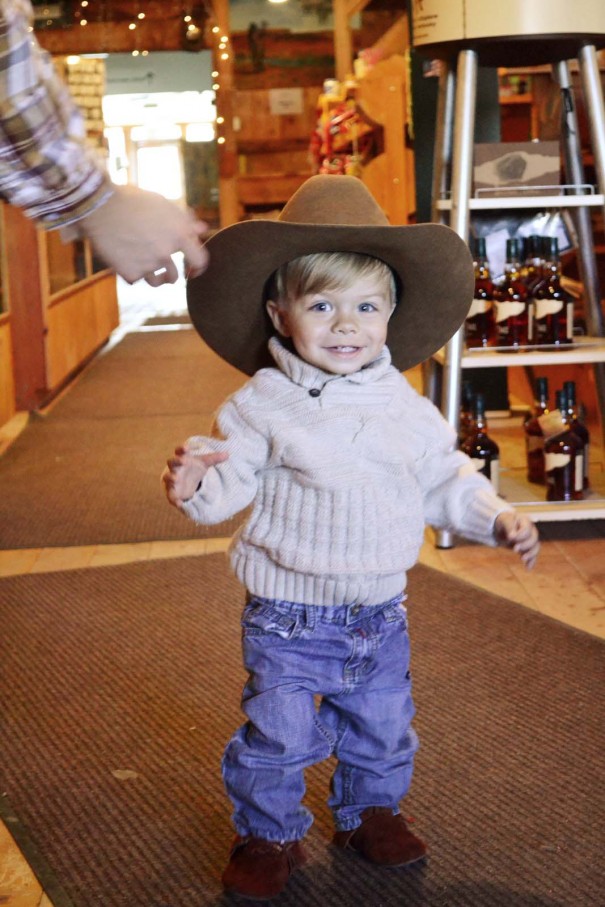 We had one non-sick day while we were in Wyoming.  So we made the most of it by giving the boys an authentic WY experience. We headed out to Terry Bison Ranch where we visited farm animals and took a quick train ride out to see a couple dozen buffalo.  Well, they called it a train but it was more of a bungalow on wheels that jarringly drove us out to the middle of a field filled with bison (which apparently is another word for buffalo–Wyomingites know these things).  We were able to open our windows and feed them from our hands.  I must admit, it was a pretty neat experience. The scenery was stunning and the size and beauty of the buffalo was truly majestic. It was just the distraction we needed.
Last week was certainly a trial of patience for Ben and me–with an ultra sick 1 year old and a 4 year old who wasn't understanding why a majority of the attention had been diverted to his little brother. In addition, when Sawyer is upset, Wesley falls apart.  He becomes overwhelmed with anxiety any time Sawyer is melancholy.
Take, for example, our trip to see Santa today.  Blood curdling screams could be heard throughout the entire shopping center the moment I set Sawyer on Santa's lap.  He wasn't having it. Within seconds, Wesley had backed himself into the corner and I could see the frustration mounting.  Before I could stop him, he had pushed over a miniature Christmas tree and was crying for us to leave.  Sweating, I drug both screaming boys out of Santa's cottage, one under each arm, without a photo to prove our 2013 visit to good ol' St. Nick.
I have a favorite scripture that talks about how our Heavenly Father gives us weaknesses on purpose. And how it is our job in this life to learn how to turn those weaknesses into strengths.  I love this idea. And I believe it.
Parenting, especially, has given me faith in this truth. As a mother, I know it will be my job to see the strengths in what the world perceives to be my children's weaknesses. I feel like it has become taboo this day and age to admit that our children are anything short of perfect.  And while I certainly do not feel that we should give our children a self fulfilling prophecy of mediocrity or break down their self esteem, I also believe that we are giving them little room to grow if we convince them that they're already flawless–that they have no journey of progress to embark on.  Weaknesses are opportunities. Weaknesses teach us compassion.  And compassion is how we connect with one another.  Weaknesses can only hold us back only if we let them.
I digress on this tangent because today's Santa-meltdown reminded me of how important it is that I handle these outbursts with patience and grace.  It reminded me that while managing his expectations and emotions can be taxing, it has also proven to be the most rewarding part of my parenting journey.  Wesley's extreme expression of emotion is both the greatest trial and greatest blessing to our family. We never have to guess how he is feeling. Because he always shows us, immediately–as he is feeling the emotion.
When Wes is frustrated or tired or disappointed or not feeling well, he doesn't sit well with these negative emotions–he expresses them, immediately.  Sometimes that comes in the form of a meltdown, sometimes he becomes physical, sometimes he cries and cries, shutting out any outside input. These are the moments in motherhood when I feel the most tested. When I must exercise the most patience. And I don't always succeed. Just as he is learning to control his emotions, I am learning to respond to his outbursts with the same sense of "calm" I hope for him to emulate.
When Wes is feeling happy, grateful, loved and excited, he doesn't sit with these emotions either–he expresses them, immediately.   This means that we can be in the middle of a game of Candy Land and out of nowhere he will set down his blue gingerbread game piece, walk over to me, put his hands on my cheeks and with his nose only inches from mine he'll look into my eyes and say,
Wes: I love you Mommy.
Me: I love you too Wes.
Wes: I know. And you're my best friend.
Me: Well, you're my best friend too. Forever and ever.
And then he gives me a big kiss right on the lips before returning to our  board game as if such an outward display of love and admiration hadn't just taken place.
Or sometimes it happens when we're at the park.  Everything is normal. He swings in the swings. Plays in the sandbox. Runs through the grass. Goes down the slide.  But then, again out of nowhere his face becomes overwhelmed with his dimpled smile.  He runs over to a toddling Sawyer, pulls him in for a hug and kisses him on the head. In the next moment his arms are wrapped around my waist and and he's looking up at me with that same dimpled smile.
Wes: I'm happy Momma.
Me: I'm happy too babe. YOU make me happy.
Wes: I know.
He does know.
And that's my greatest reward.
I'll take a tantrum any day, so long as this boy keeps feeling love with his whole heart.
That right there…evidence of weakness becoming strength–for both momma and son.