If I Could Have It My Way…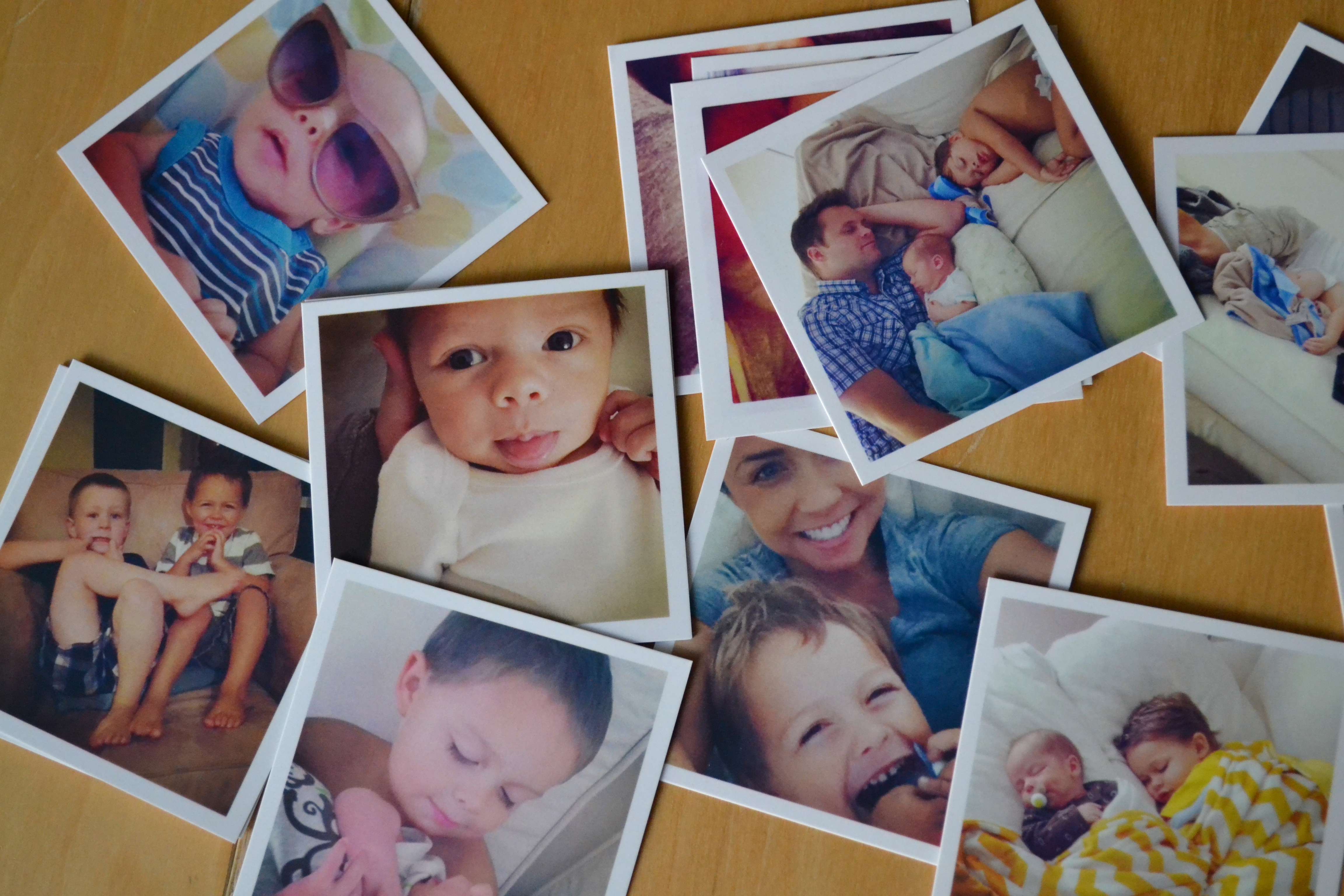 At first thought…
If I could have it just my way…
Toys would be neatly tucked away in their appropriate,
labeled bins on a shelf in the closet.
I would be sleeping in until at least 7:00 every morning,
and I would get to watch what I wanted to watch on tv.
The shelves of my fridge would be lined with healthy,
organic food options that my toddler loved to eat.
My floors wouldn't have crumbs and dried play dough collecting near the base boards.
My couch cushions wouldn't be saggy and droopy from hours of toddler rough housing.
Their wouldn't be magic marker stains on my farmhouse kitchen table
or gooey fingerprints on every window in my home.
I wouldn't nearly break my neck as I tripped over zoo animals
and action figures in the shower every morning.
My garage wouldn't smell like one big, giant, stinky poopy diaper.
And I certainly wouldn't have a trampoline set up in my living room.
If I had it my way,
Life would be organized.
Meticulous.
Labeled.
Scheduled.
Predictable.
And freshly scented.
But if there's one thing you learn after adding a few littles to your family,
it's that life stops going your way…immediately.
Last night I spent over an hour organizing and labeling and lining up all of Wesley's toys in his downstairs "play closet".  It was quite the project, and I breathed a sigh of relief as I placed the last bin on the shelf and closed the door.
Checking that off my list was going to help me sleep better that night.
No sooner had I stepped in the living room to gloat about my "organizational" accomplishment….When I heard the crashing, and thrashing, and squeals of delight.
I rushed back to the closet, threw open the door and laid eyes upon a gleaming 3 year old happy as could be in a pile of chaos.
Every bin was opened.
And dumped out.
The cars were mixed with the blocks which were mixed with the puzzles which were thrown in with the trains. There was no trace of the last hour of my hard work. I begrudgingly started to toss the toys back into their labeled bins—huffing and puffing all the while.
Ben walked around the corner and chuckled.
Me: You think this is funny?
Ben: Kinda.
Me: Do you know how long this took me?
Ben: Yeah, but whats the point? He's just going to mess it up again. Wait until he goes to bed.  Come lay on the couch with me.
But I couldn't.
I was stuck.
Glued to the task chaotically strewn around me.
Ben: Let it go.
And then he grabbed my hands, pulled me up from the floor and dragged me over to the couch.
Ben: You will lay here with me, and you will like it.
And then he chuckled.
He knew me too well.
He knew that I would squirm with anxiety as I focused hard on relaxing and laying with him, rather than stressing about the mess in the next room. He knew, even before he married me, that I probably wouldn't be able to fall asleep at night unless every dish was loaded in the dishwasher…Unless my to-do list for the next day had already been written and was waiting for me on the kitchen table.
He knew these things about me, and he married me anyway.
He loves me anyway.
And its something I'm working on.
One of the many things…
Being more relaxed.
Going with the flow.
Accepting chaos.
And it's hard.
I've seen this poster all over Pinterest, and it says:
The best moms have dirty dishes, sticky floors and happy children.
I totally know the point this poster is trying to make.
But it stressed me out when I first read it.
All I could think was how I wanted the best of both worlds.
I wanted my poster to read:
The best Moms have clean dishes, freshly mopped floors AND happy children.
But it doesn't work that way.
And I'm learning this.
Learning to cope with it.
Learning to see it as a blessing.
Learning to embrace it.
Because mixed up toy bins tells me my 3 year old loves playing.
And dried play-dough collecting around my baseboards means he loves creating.
And stinky poopy diapers mean I have two healthy boys.
And a trampoline in my living room makes me a cool, fun Mom.
And deep down, I know there will most certainly be a day when I wish I could wake up at the butt-crack of dawn to cuddle my babies, and spend the morning tripping over hot-wheels in the shower, and watch Mickey Mouse Clubhouse with my toddler every night before bed.
For now, the reality is…
That sometimes, as a parent, we have to teach ourselves to enjoy the chaos that would normally drive us crazy.
We have to change our lives to fit our children's, rather than fit our children into our lives.
And being this kind of parent takes practice.
And patience.
And a positive attitude.
And deep breaths.
And dedicated time sitting on the floor playing Thomas the Train, while acting out all the voices.
And at least 30 minutes of anxiety-free couch cuddling with your partner every day.