The ER, twice in one week.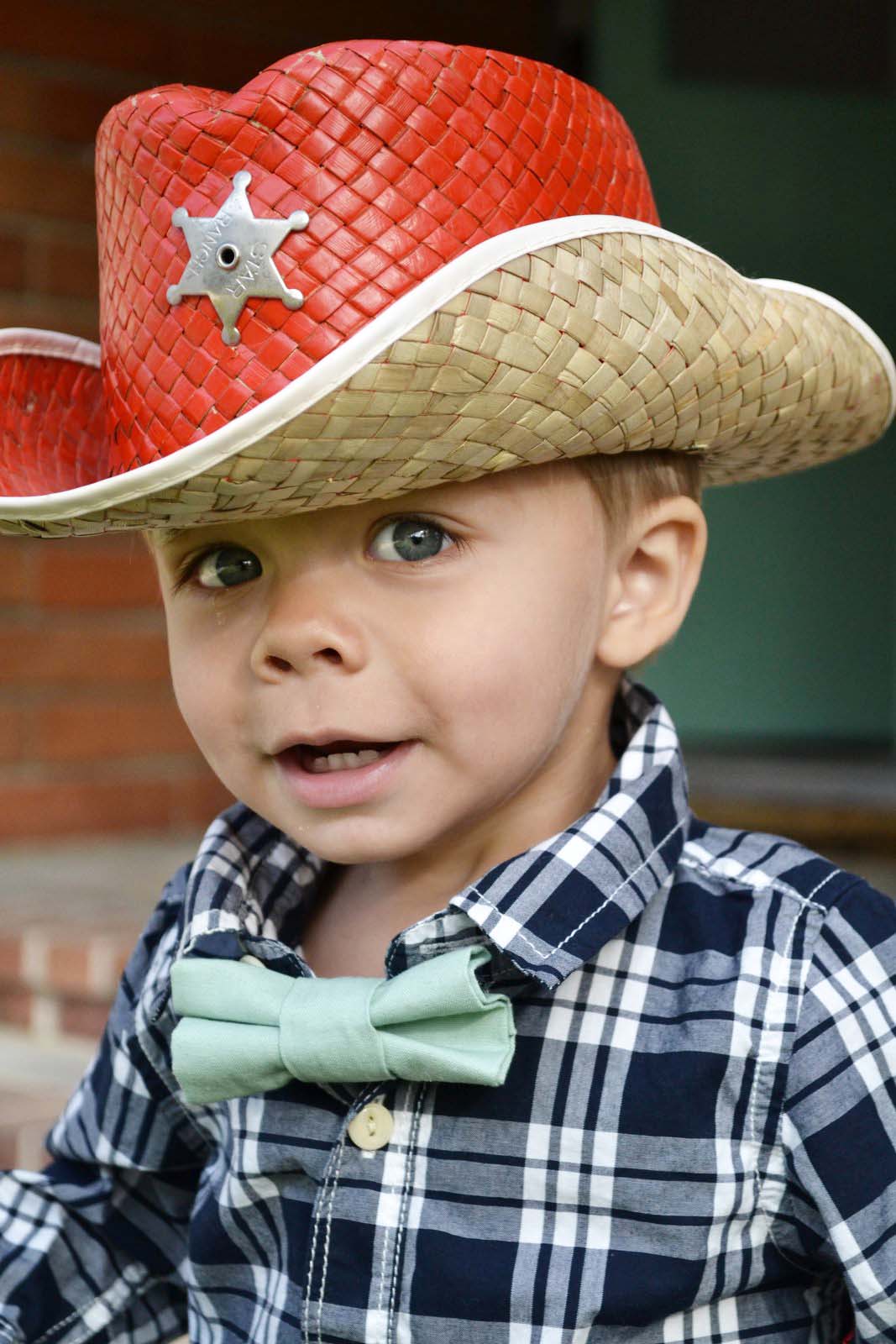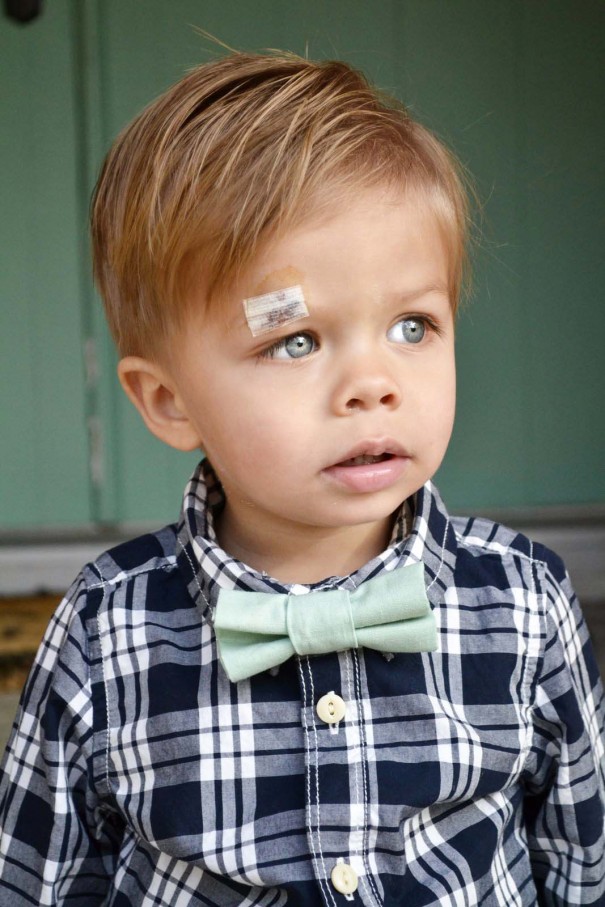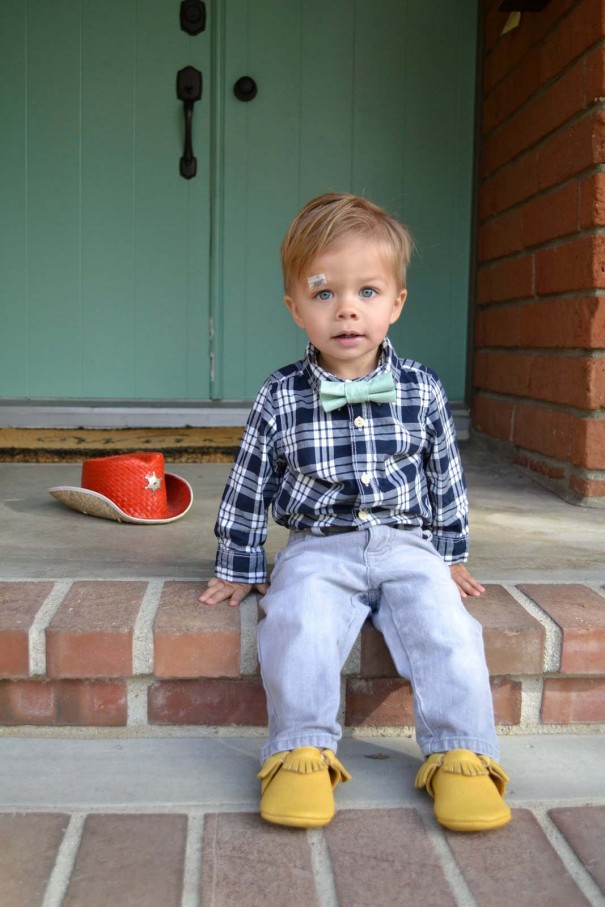 Bow Tie c/o: Lemons & Lace, Moccs c/o: Freshly Picked
This little cowboy had a rough week.
And so did his Mommy and Daddy.
Two trips to the ER for Sawyer in one week–totally unrelated incidents.
Incident #1
It began with him getting "projectile" sick at the airport after a miserable 2.5 hour flight headed to visit Ben's parents for Thanksgiving week. Next began the scary cough.  Which escalated into a 105 degree fever.  And then he was struggling to catch his breath in the middle of the night.  Our usually energetic and independent baby suddenly wanted nothing more than to lie completely still on his Daddy's chest. He didn't even have enough breath to cry–poor little guy. Late Tuesday night he went to the ER where we learned that his oxygen levels were dangerously low. He had a severe case of croup. They gave him epinephrin and steroids and his breathing was much better by morning. However, his high fever and cough lasted for 3 more days. We spent almost every day of our vacation indoors tending to his fever.
Incident #2
By Friday night his fever had finally broken, and we flew home Saturday evening. I was relieved to get back into my routine with two healthy boys. However, only a few hours after settling in, Sawyer tripped and hit his head on the corner of an ottoman. It seemed no different from any spill he had taken before. But when I picked him up and saw all the blood…I knew stitches.  6 stitches to be exact. Directly through his eye brow.
What a stud.
And let's not pretend that I wasn't a wreck through this whole thing.
Because I was.
Mostly on the inside though.
On the outside, I tried my hardest to be the brave Momma he needed me to be.
Feeling helpless is the hardest part of parenting–I think.