What's In My Bag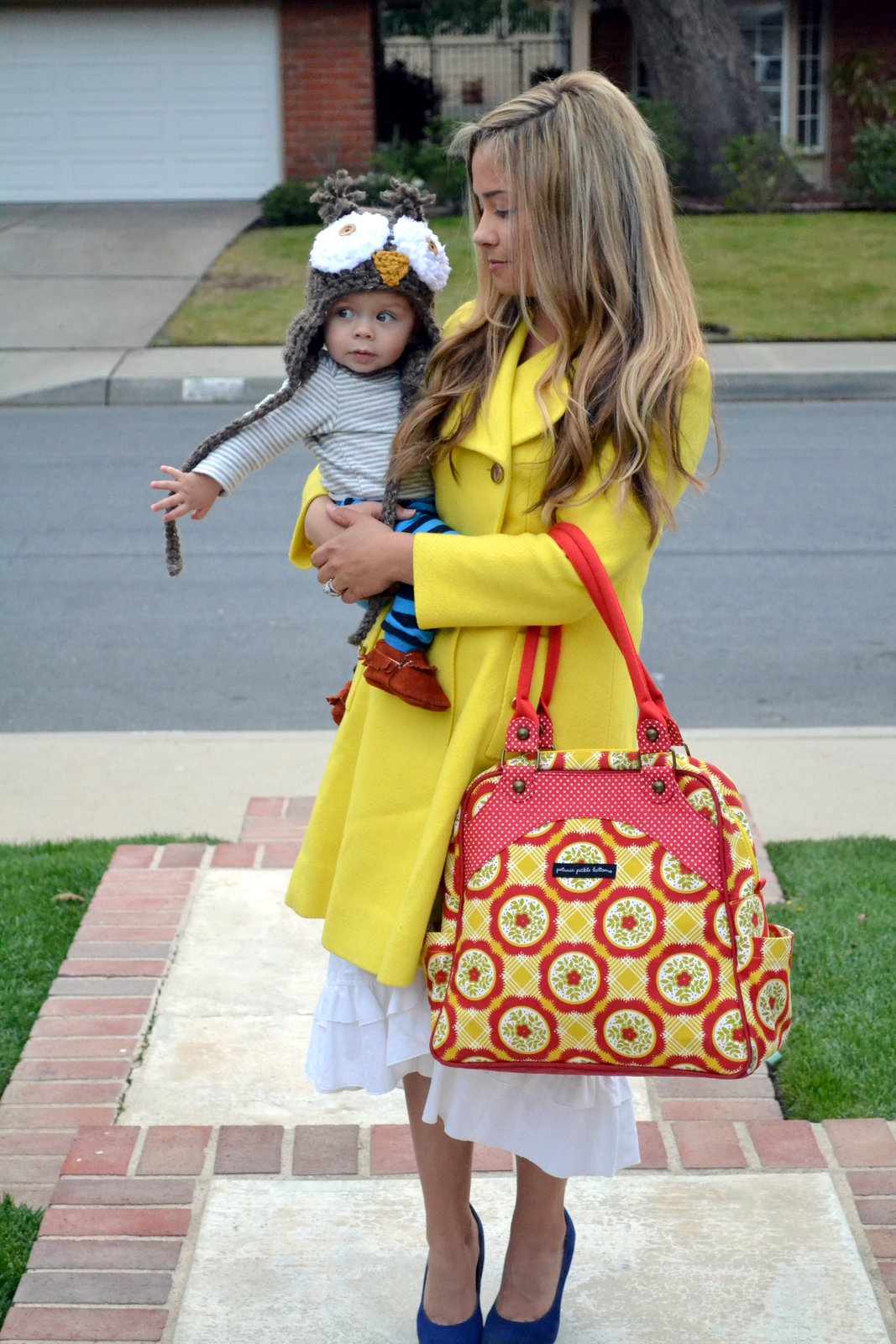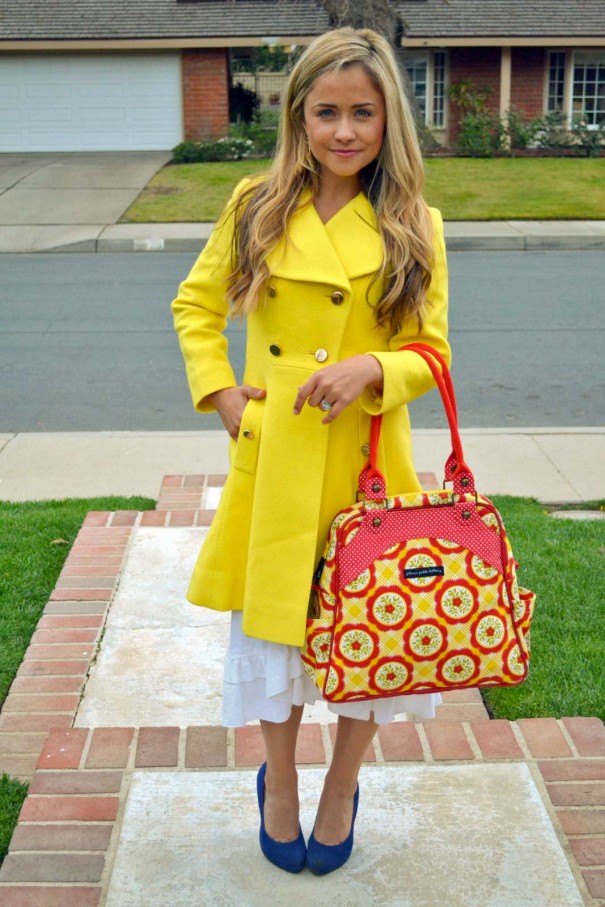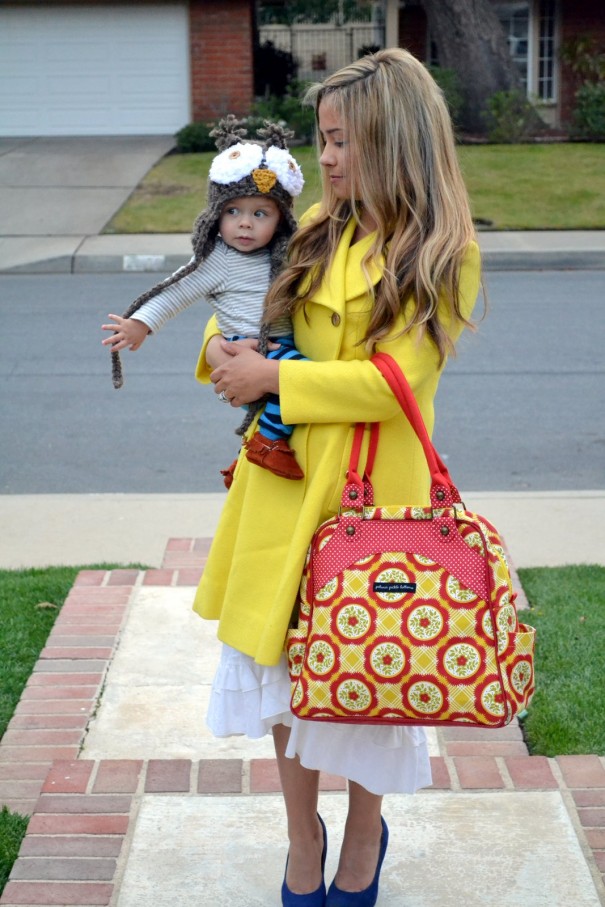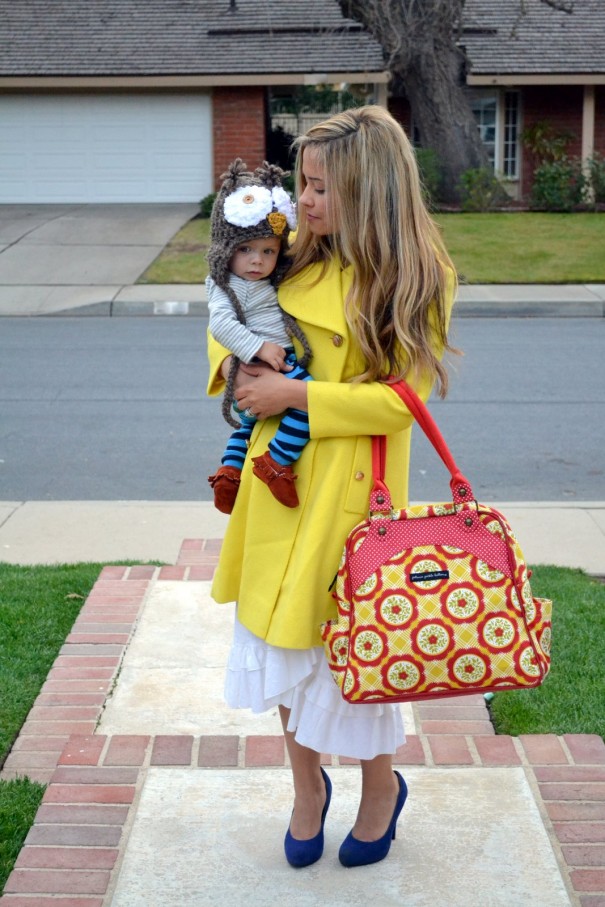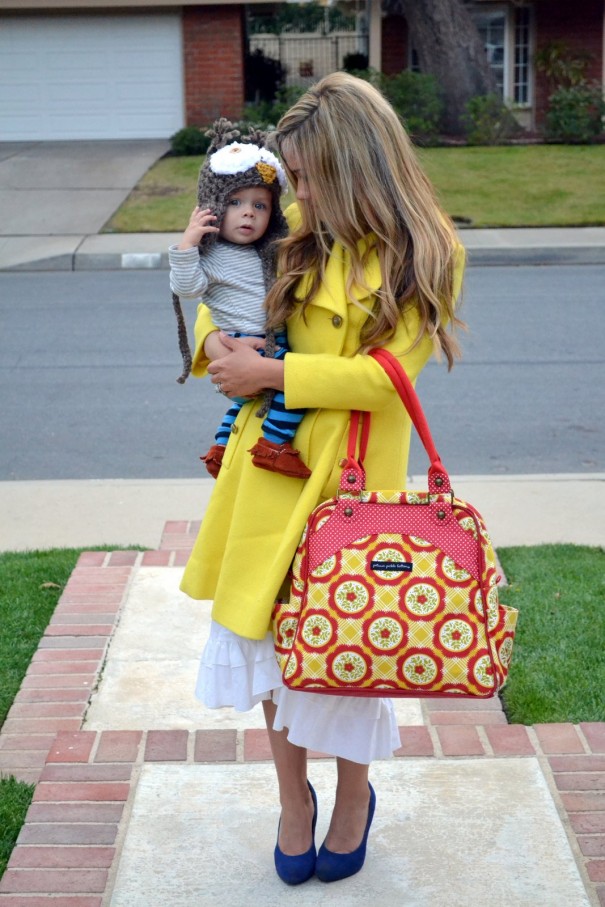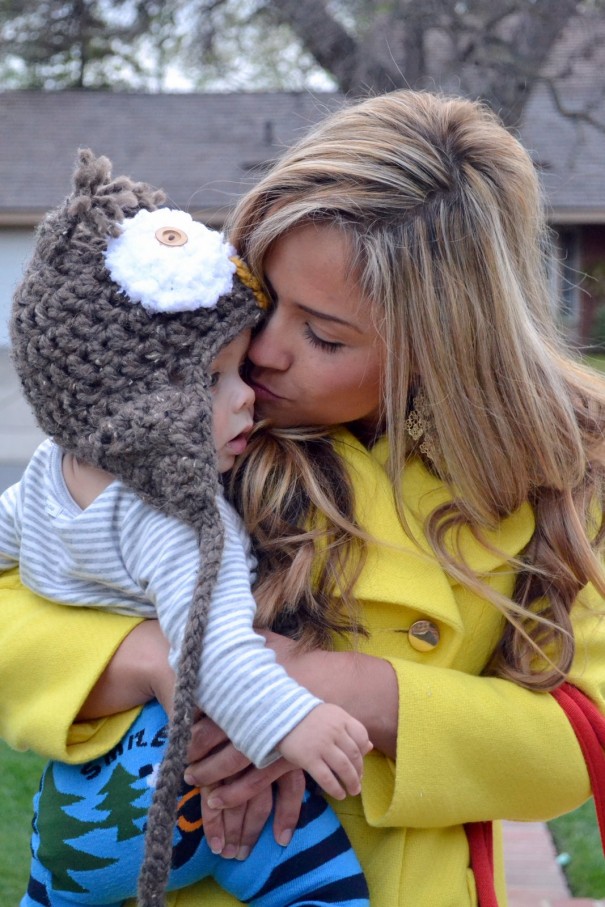 What Sawyer's wearing:
Hat // Pants // Mocs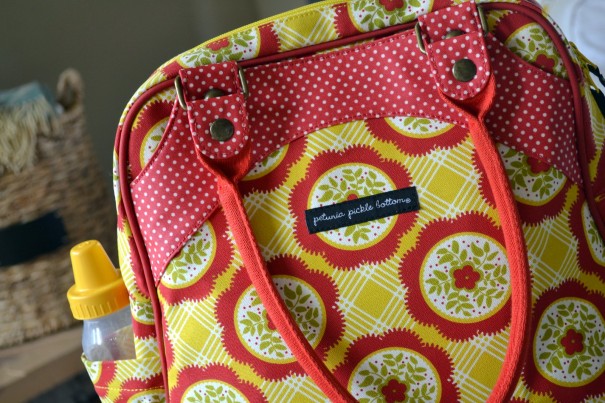 Purse c/o Petunia Pickle Bottom
Sashay Satchel in Marigold Medallions 
This purse, well…it has my heart.
There's nothing quite like carrying around a purse that has ALL the functionality and convenience of a diaper bag, but is also completely fashion-forward. I mean, I still plan on sporting this purse long after I retire diapers and binkies. And in case you were wondering, here are the items you can ALWAYS find in my bag. Note: You can also usually find gum wrappers, loose change and crinkled receipts–but this purse is just too fabulous for me to allow that to happen.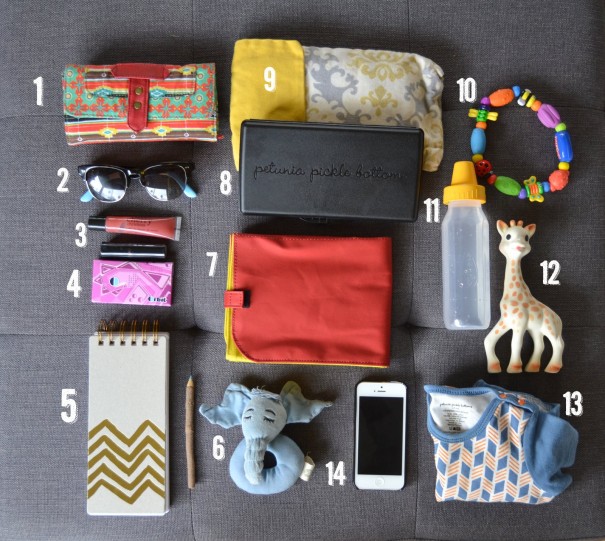 1. Wallet // Target
2. Sun Glasses // TOMS
3. Lip Gloss and Lipstick // Mary Kay
4. Gum // Orbit Bubblegum (I like to blow bubbles)
5. Notepad and tree bark pencil // gift from this girl
6. Horton Rattle // gift
7. Changing Pad // PPB, included with purse
8. Wipes Case // PPB, included with purse
9. Diaper Case // Aubrey Plays
10. Teether // Target
11. Bottle
12. Sophie the Giraffe // Amazon
13. Extra Outfit for Sawyer // Petunia Romper
My favorite part about the Petunia Sashay Satchel is that it has two separate large compartments–one for baby stuff (bottles, diapers, wipes, etc), and one for Momma stuff (wallet, keys, makeup, etc). This makes it so much easier to find what you need when you reach in for a quick grab.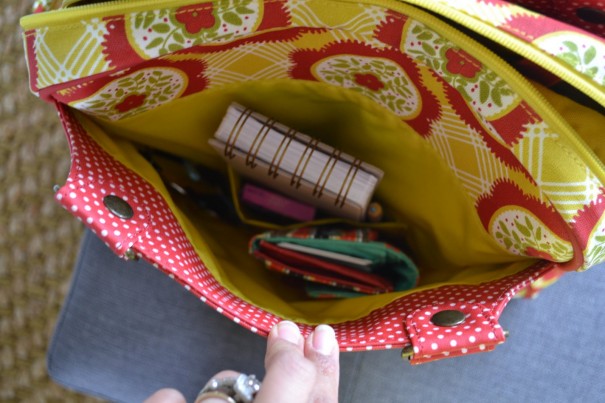 This is the front compartment for Momma stuff: wallet, notepad, pencil (no pen to prevent ink spills), gum, sunglasses. This compartment has a magnetic closure so it doesn't flap open.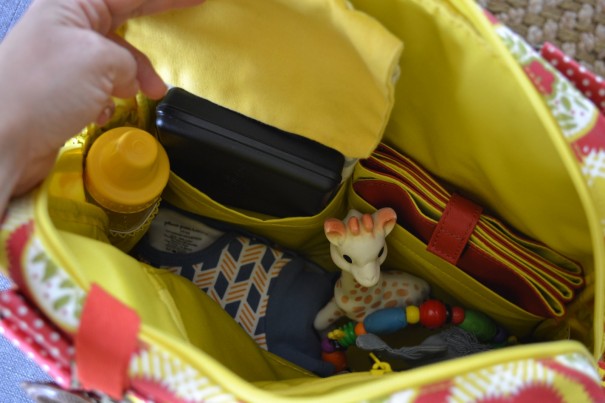 And this is the middle compartment where I keep Sawyers goodies: bottle, wipes, changing pad, toys, spare outfit, binkie.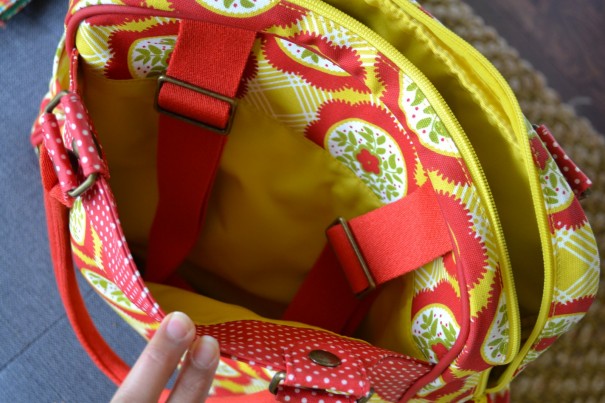 This last compartment is the surprise bonus, the icing on the cake.  Hidden in here are the straps to convert this bad boy into a back pack for those hectic momma moments when you need to be hands free.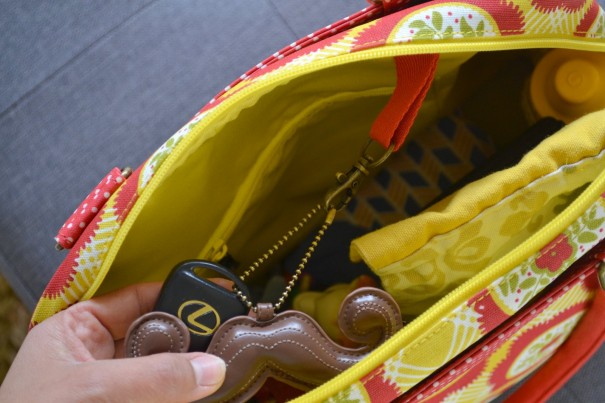 And for me, who can NEVER find my keys–this hook ensures I never have this problem again.
Next on my Petunia wish list:
This laptop case.
This powder room case
This stunning clutch.
This wallet.
And this weekender bag. 
You can interact with Petunia Pickle Bottom here:
Blog // Facebook //  Twitter // Pinterest