Easter Printable Bookmark and Other Spring Decor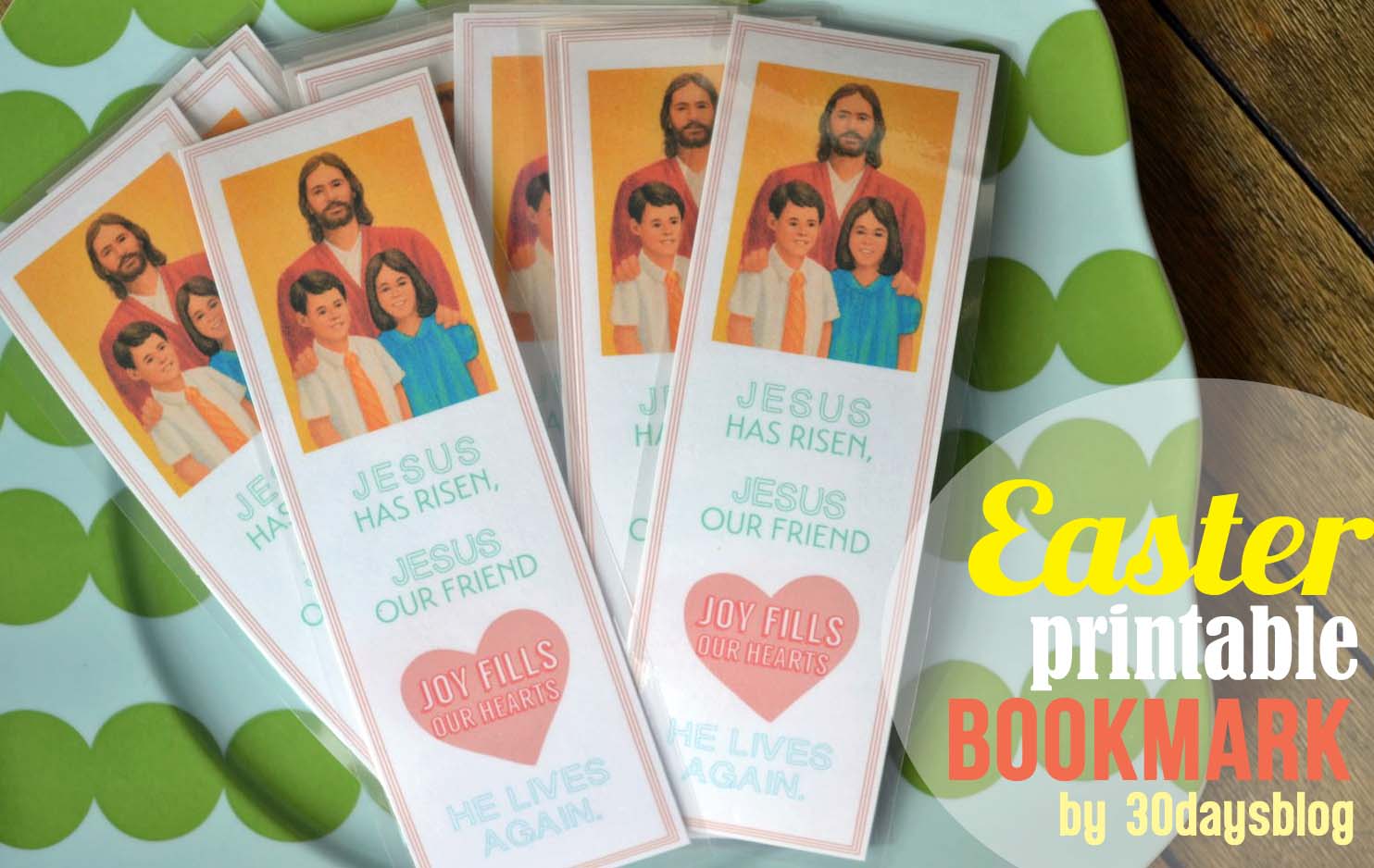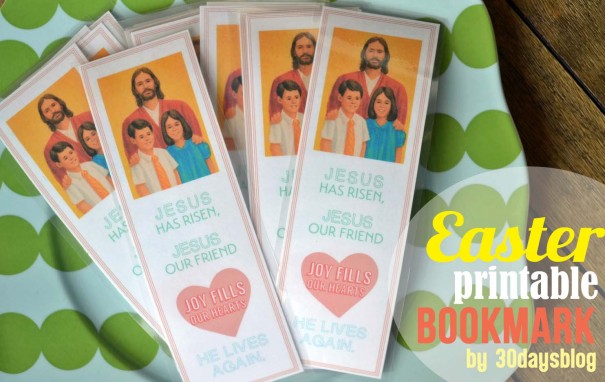 For nearly three years, I have been lucky enough to be a leader in the Primary program at my Church.  For those who don't know, Primary is where all the kids (up to 12 years old) meet together to learn about Jesus Christ. We have lessons, sing songs, do crafts and play reverent games.  Spending time with these sweet kiddos has been a monumental faith building experience for me. Who knew people so young had so much to teach me.
While Easter baskets and egg hunts are a blast, I wanted to be sure our children have the true Spirit of Easter in their hearts this Sunday.  So I called up my dear friend Mique, and asked her if she had any good ideas for me.  Because she is pure awesome, she put this bookmark printable together for all of us. It's perfect–cute and spiritual. And it reminds us what we are celebrating on Easter–Christ's resurrection.
To create the bookmarks, I simply downloaded Mique's PDF (see link below) then I cut them out using a paper cutter. I took them to a local education supply store and they laminated them for me on one giant sheet (for reference, they charged me $1.50 per foot of lamination). Then all I had to do was cut them out again. And done!  You could even jazz them up a bit more with a cute ribbon or tassel–but I kept them simple so as not to receive any murmurs from the boys in our class.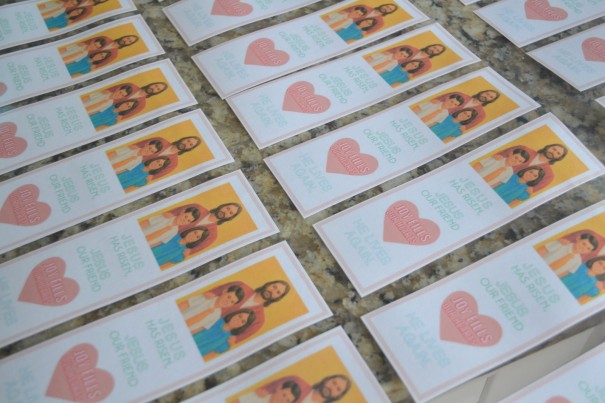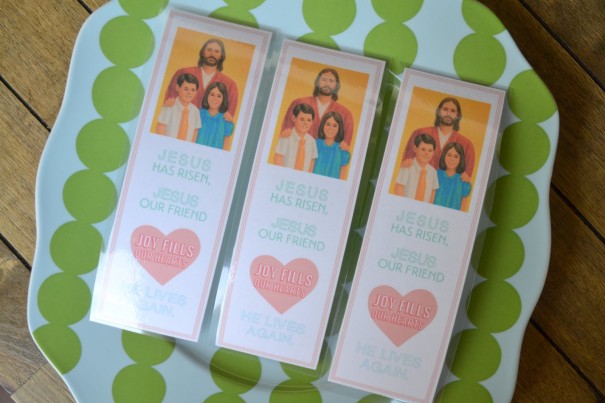 They will go perfectly in their scriptures.
You can download this Easter printable bookmark here.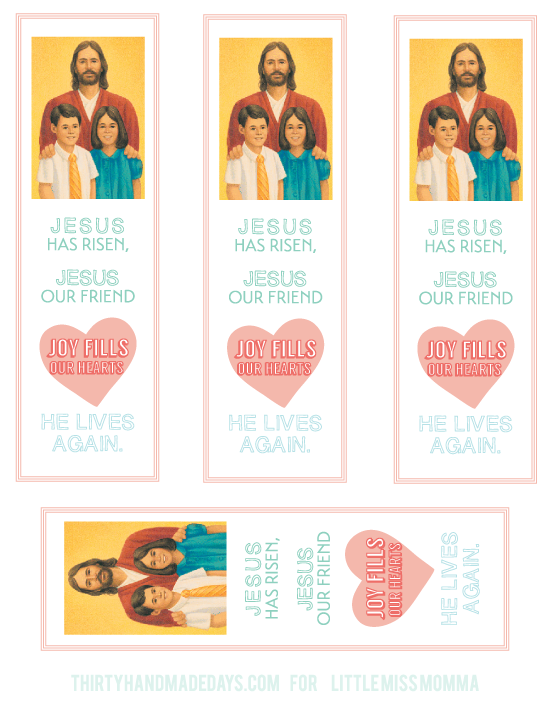 Mique writes the blog Thirty Handmade Days, and aside from being a crafting mastermind (and one of my favorite people in the world), she is also pretty much the "Queen of Printables".  You think of an occasion, and I'll bet she has created a printable for it–seriously!  Check these out to see what I mean. BTW: did you know that printable isn't even actually a word? At least thats what my spellcheck is telling me. Huh. Moving on.
Here are a bunch of other fun Spring Projects by Mique: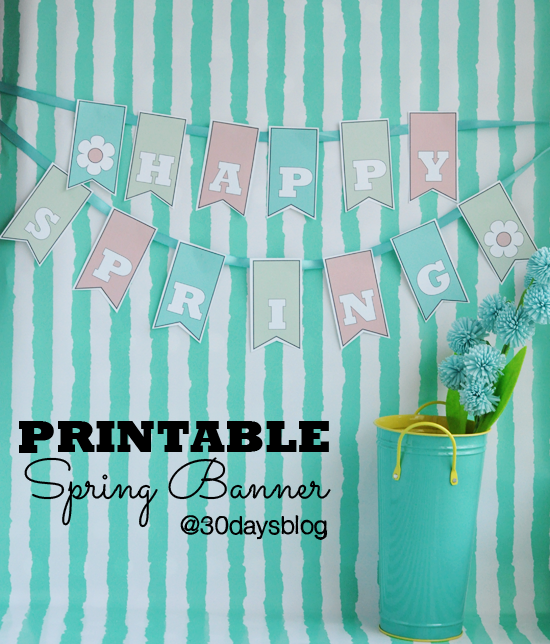 This Spring banner is perfect for Easter and the new season.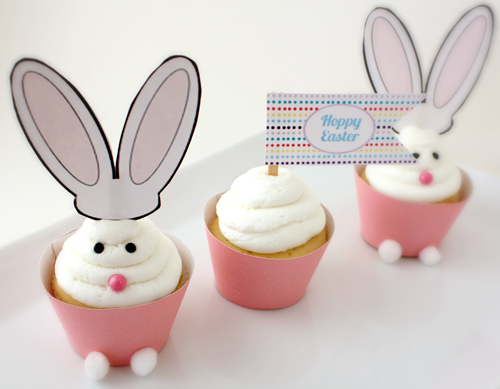 This bunny ear printable is ridiculously cute.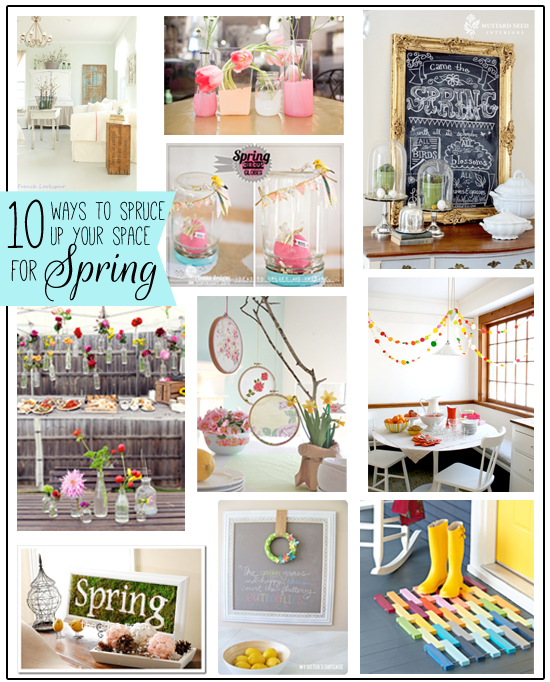 And lastly, this collection of some of the most fabulous Spring decor ideas I have ever seen. In a perfect world I would have all of these implemented before Sunday!