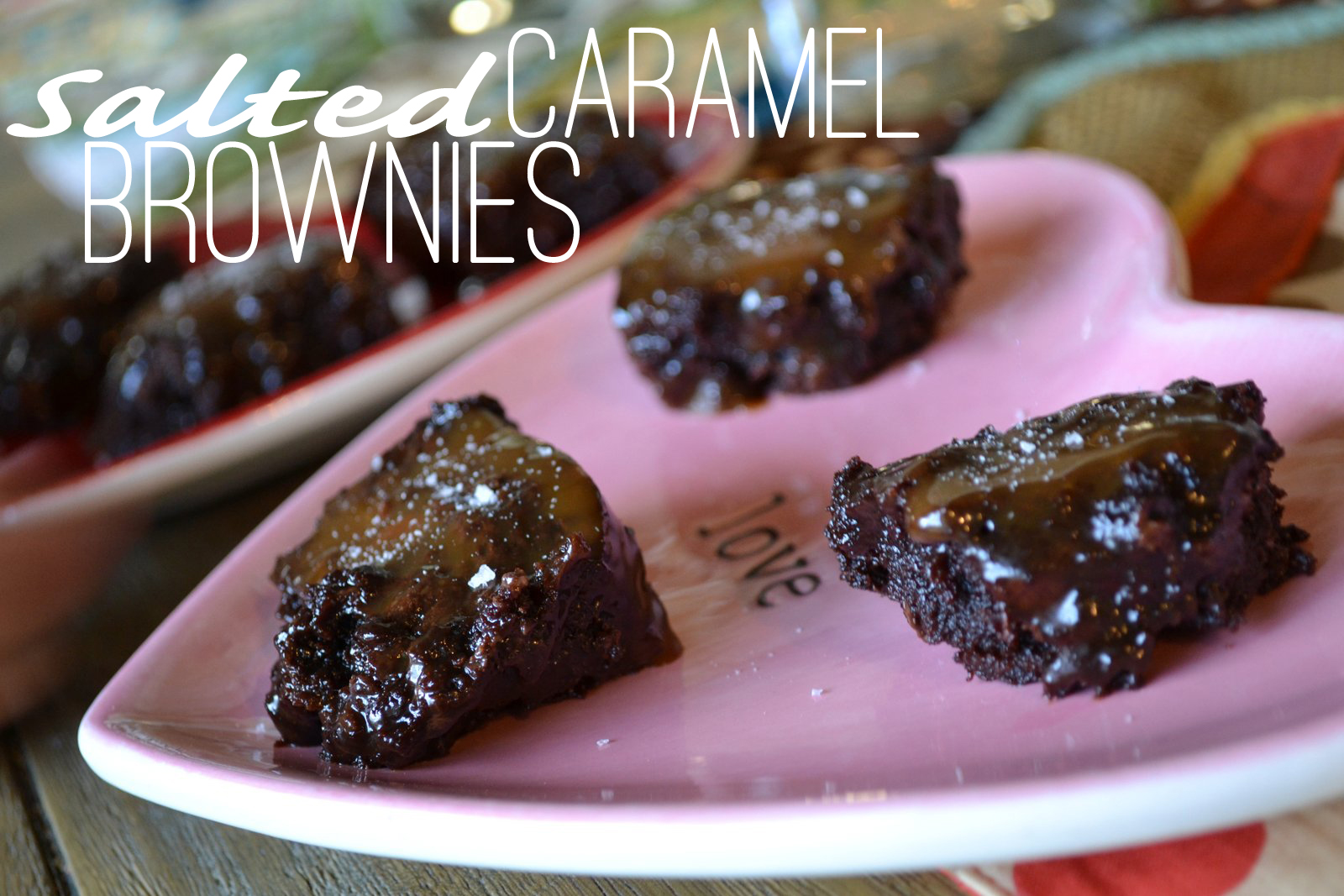 These salted caramel brownies are absolutely to-die-for.  My gal-pal Brittney, found a "by scratch" recipe for them, but the directions were a bit too complicated for my level of baking expertise.  So she very kindly put together a recipe using "boxed brownies". And you know what? You would never even know the difference. These are ooey, gooey, chocolately awesomeness–with just the right amount of saltiness.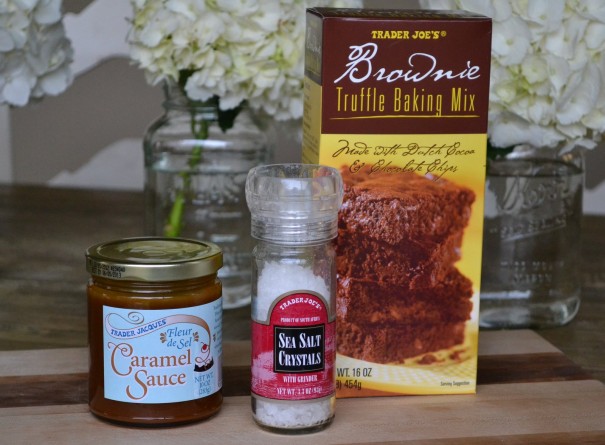 Ingredients:
Trader Joe's Brownie Mix
Caramel Sauce
Sea Salt
*If you don't have a Trader Joe's, then I highly recommend using Ghirardelli dark chocolate brownie mix (the one with chocolate chip chunks in it).  The higher quality brownie mix, the yummier these will be.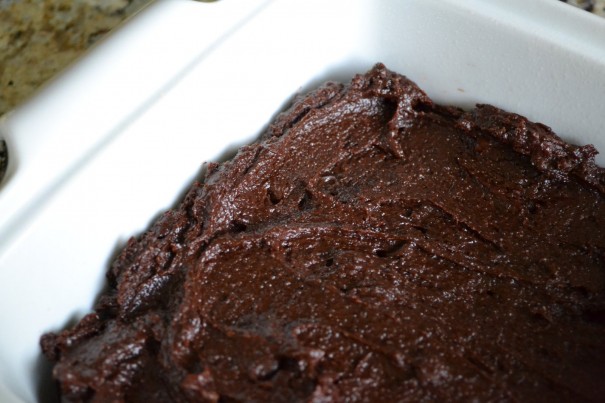 Prepare and bake the brownie mix according to the instructions on the box.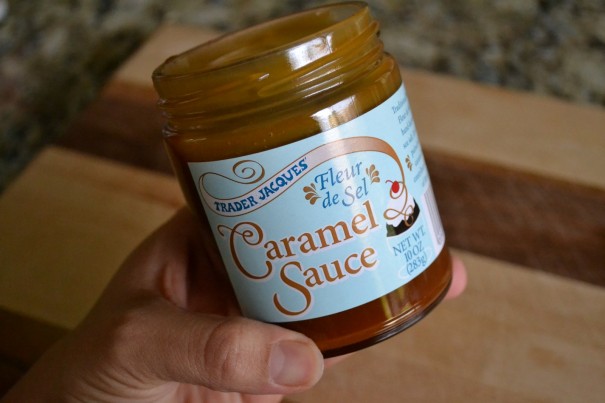 Warm the caramel in the microwave for 30 seconds, until soft and easy to pour.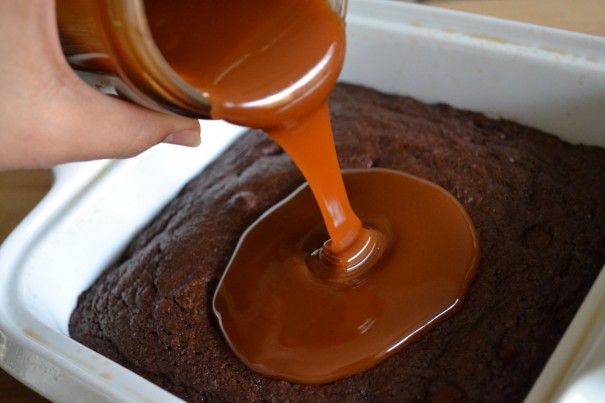 As soon as brownies are out of the oven and still hot, pour the caramel sauce over the top (the entire jar). You won't need to spread the caramel. It will even out on it's own.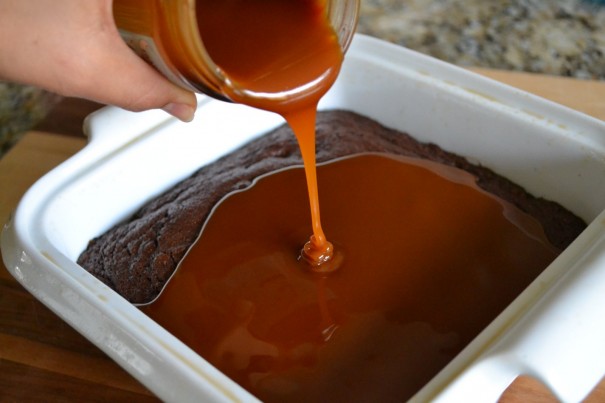 Allow the brownies to cool for about 20-30 minutes.  Apply sea salt (to taste) right before serving.  Remember, a little bit of the sea salt goes a long way in flavor…so start with a tiny bit and then add more if needed.  Because these brownies are extra gooey, they aren't super pretty. But I can assure you that they are uber delicious!