How to Make Baby Rice Cereal (from scratch)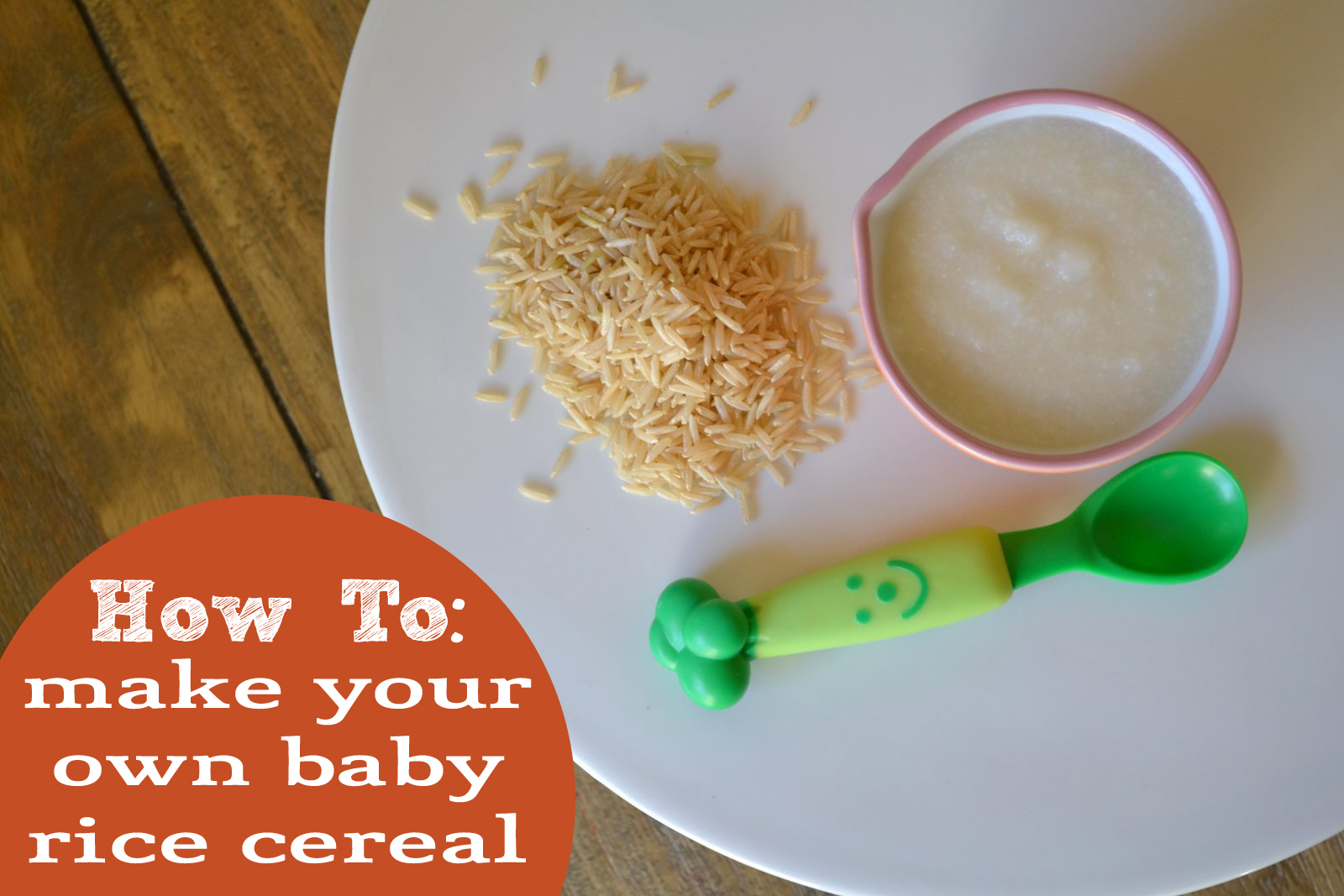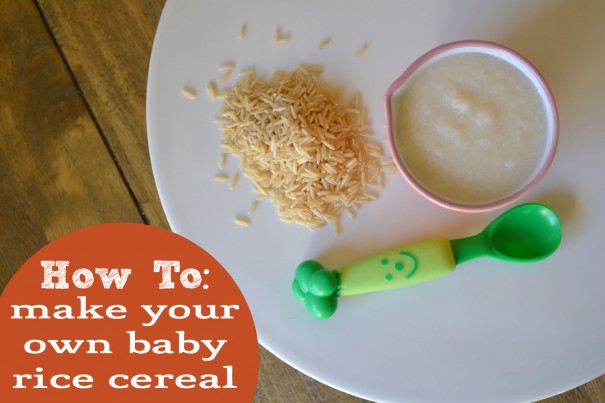 I never thought I would be a Mom who made her own baby food. It just wasn't something I ever considered when I had Wesley three years ago.  Perhaps there was already so much I was overwhelmed by during my first time around as a new mom.  Now with Sawyer I find that I'm a bit wiser…a bit more confident in my ability as a parent.  So I stress less.  And with less stress comes more time for parenting stuff that once seemed so overwhelming–like making my own baby food.
I started with brown rice cereal because it's the first "solid" food that I'm introducing to Sawyer.  Also, the great thing about rice cereal is that it can be mixed with other pureed foods in the future (i.e. apples, carrots, peas, yams, etc).
Note: 1/4 cup uncooked organic rice will yield 16 ounces of baby food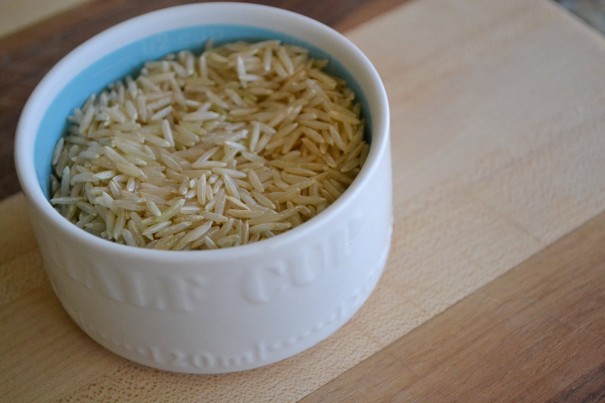 Ingredients: 1/2 cup of brown rice and 4 cups of water.
You will need some form of a food processor or blender that has a milling blade. I have the Baby Bullet and it works great.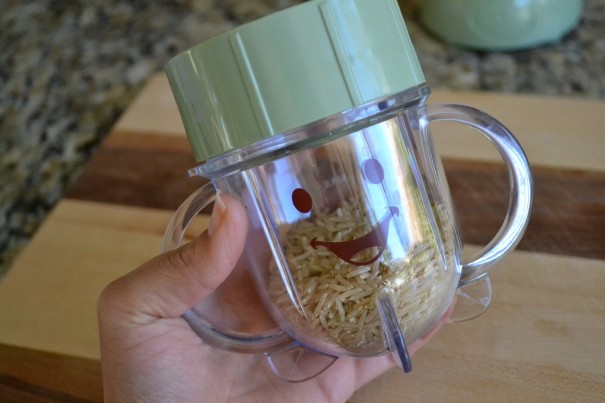 Add the uncooked brown rice to the food processor and mill to a fine powder.  Add the milled brown rice and 4 cups of water to a pot and cover until it boils. Then, turn the heat to low and cook with the cover for 20 minutes. Check the consistency of the brown rice cereal and add water if you want it to be thinner.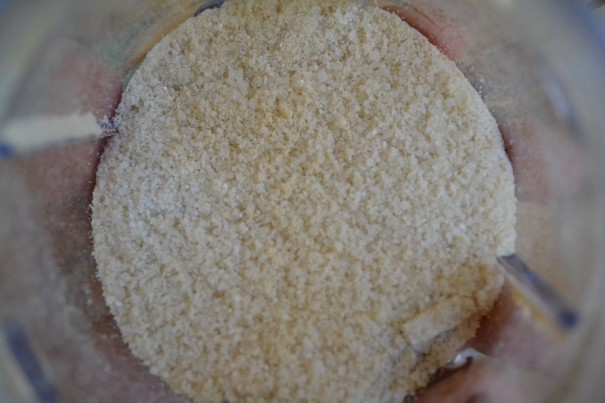 Once the cereal is the consistency most appropriate for your infants age, pour it into storage cups and freeze or refrigerate.  You can refrigerate for up to 3 days, or freeze for 30 days. I love these silicone freezer storage trays because they allow me to easily pop out an entire cube of cereal to heat up and serve (or thaw).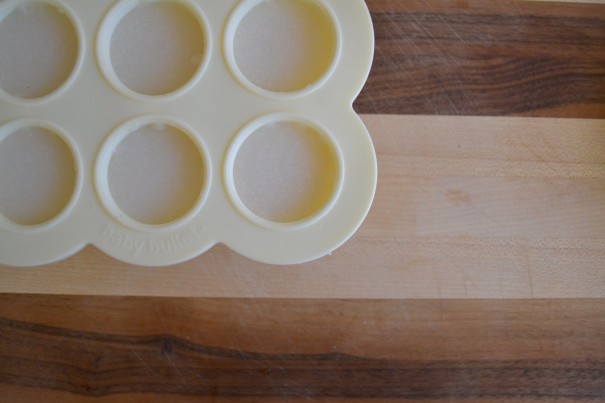 Overall, it was much simpler than I expected. And the best part is that this recipe makes such a large batch. It's also SOOOO much less expensive to make baby food rather than purchase it–even when I'm buying organic ingredients.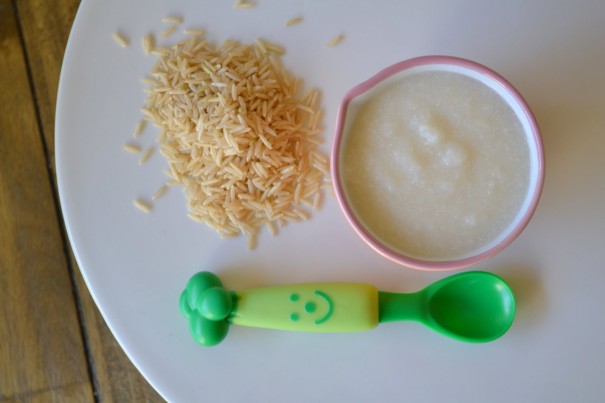 And Sawyer seems to love it.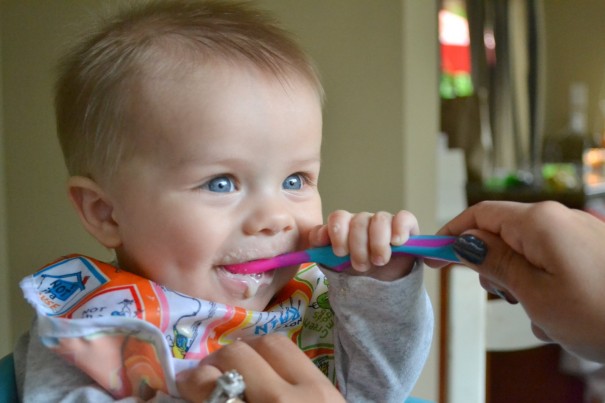 I have yet to get "creative" with my baby food recipes, so I would love any tips or combinations that you've tried with your babies.