It's About More Than The Boots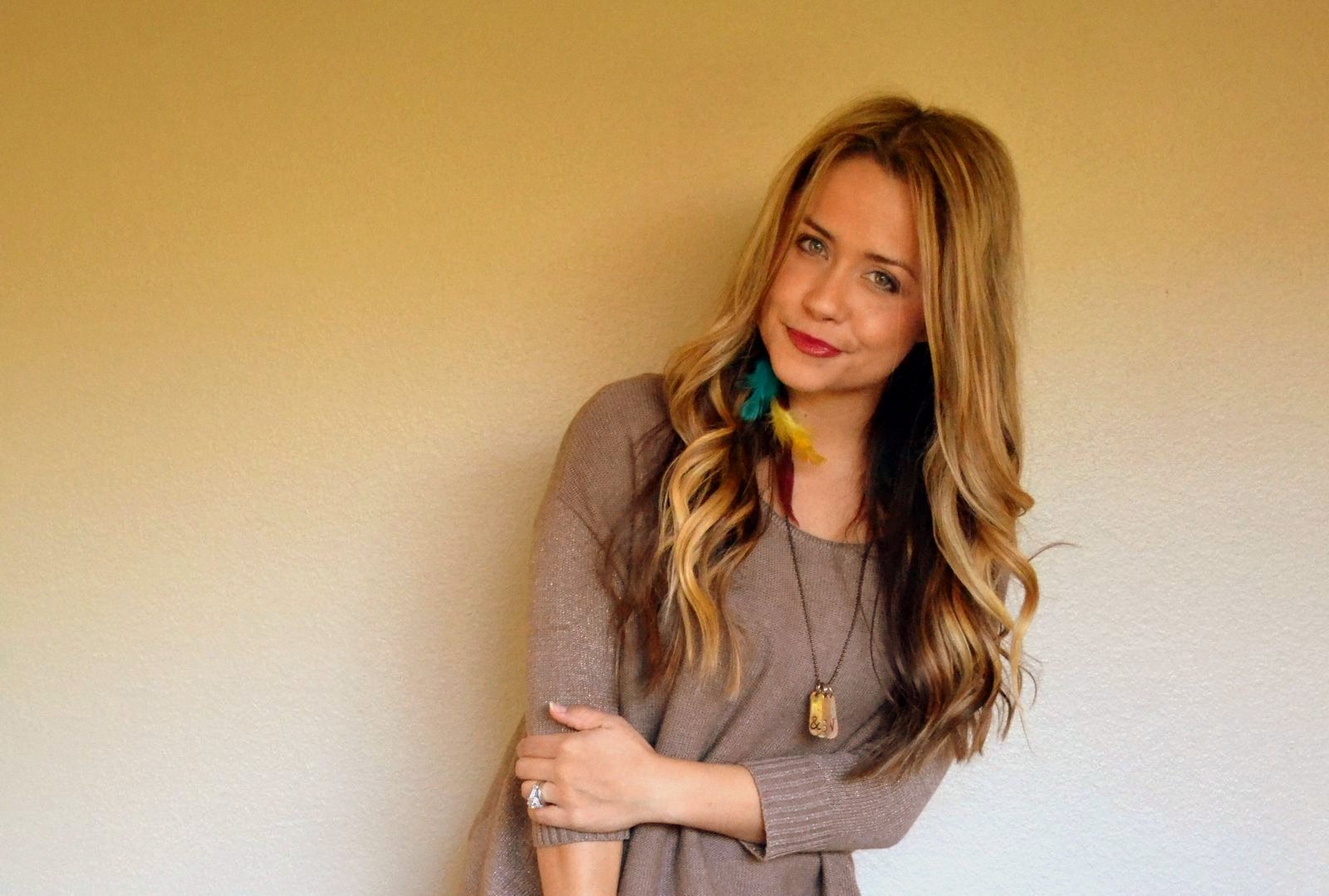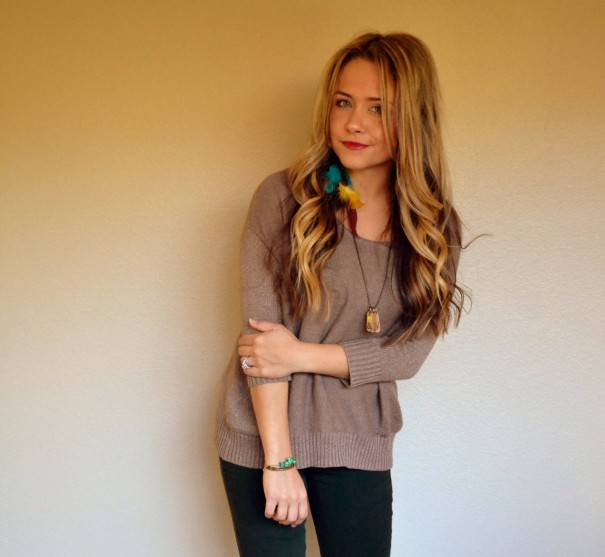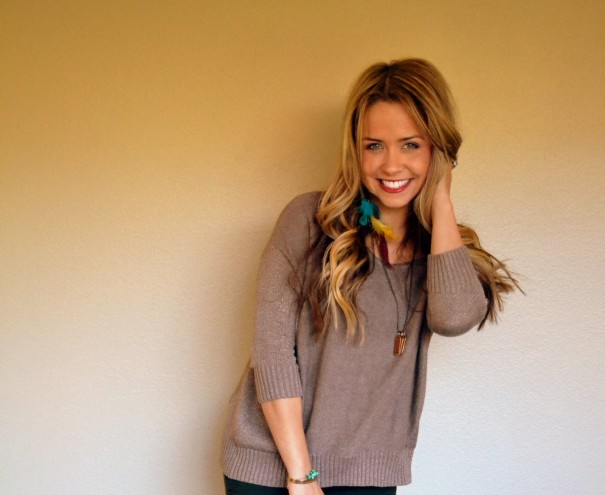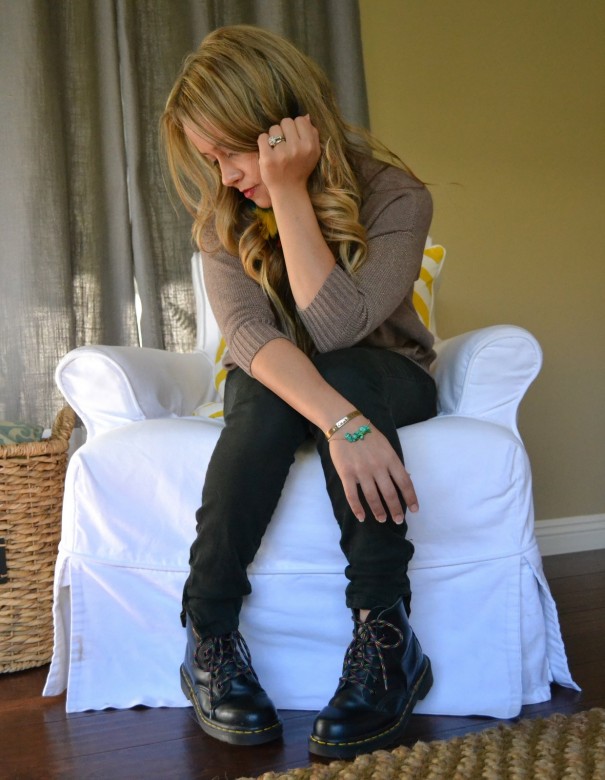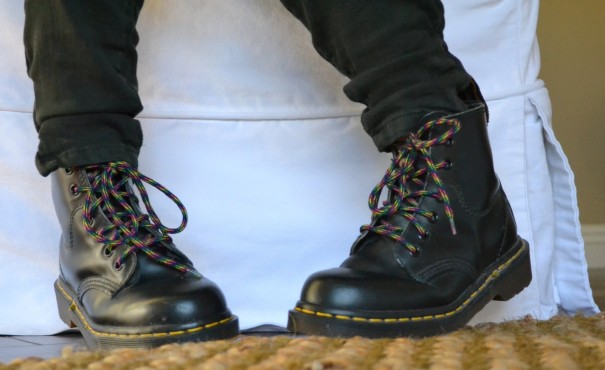 Holy tangent!
I'll just leave it at that, you'll see.
***
There are so many posts that live in my mind for months before I find the words to put them down on paper…so many.
This is one of them.
Remember my break/quarter-life-crisis/whatever-you-want-to-call-it?
Because it's sorta relevant to this post.
There's been a lot of dusting off going on around these parts.
You might say it all started with these boots.
The boots I have been holding on to since the 6th grade.
The boots that have traveled from home to home to home with me over the last 15 years…
Where they would always take up residence in some dark corner of the back of my closet–certain to never be worn.
I was in Sweden for a soccer tournament when I found these boots at an official Dr. Martens store.  They were all the rage at the time, and I remember my hand quivering as my older teammates pressured me to hand over the remainder of my "shopping" travelers checks so I could take these puppies home with me.  It was more money then I had ever spent on a single item in my life.
I didn't wear them once for the rest of our soccer tour through Europe, stating "I'm saving them for when we get home".
And then we got home.
And I would try them on.
Have one look in the mirror.
Become paralyzed with self-doubt and insecurity.
Hurry and rip them off.
Then shove them back in the box and push them to their resting place in the corner of my closet. This continued for several years.
And even tough I've moved at least a dozen times since 6th grade, and have probably thrown out at least several dozen shoes in that time..these boots have always made the cut.
Just the other day something strange happened.
I got dressed in one of my go-to errand running outfits that isn't made of sweatsuit material,
and instead of going for my safe brown boots with the red zipper…
I found myself searching in that dark corner of my closet, the corner where my Dr. Martens were hibernating.
I pulled them out, dusted them off with a baby wipe and slipped them on.
They fit like a glove. Just as they had in 6th grade.
I looked in the mirror, surprisingly pleased with how they looked, but also fully aware that this outfit would not be most people's cup-o-tea.
And where the old me would have had a momentary bout of panic at the thought of others giving me the up-and-down when I walked out of the house in these boots…
Well, the new me…
the me-in-progress…
the me after my break/quarter-life-crisis/whatever-you-want-to-call-it…
this version of me left the boots on, took a deep breath and embraced the positive emotions of how these boots made me feel.
I liked them.
And that's all that mattered.
Ok, I see I'm not saying exactly what I'm trying to say in this post.
So here goes another try.
There is a particular quality in a person that I think really let's you know that they've figured out who they are.
And by no means am I claiming to have achieved this quality–not in the least.
Rather, I've simply acknowledged its existence, and that I desire to obtain it.
(and acknowledgment really is the first step to achievement, right?)
And that quality is…
The person who has learned how to not care what others think about them.
I'm not talking about the person who uses the "I don't care about what anyone else thinks" attitude as a justification for recklessness or selfishness or unkind choices. I'm talking about the person who works to be the best version of themselves, then acknowledges their faults and flaws, and loves themselves in spite of their shortcomings.  This person doesn't apologize for who they are, but they are also brave enough to say sorry when sorry is warranted. If you ask me, this is a person to be admired.
We need to love ourselves before we can show others love.
For some reason we live in a world that wants us to think that self-love, self-care and self-respect all equate to a selfish person.
And sometimes I have believed them…especially since becoming a mom.
While motherhood opened chambers of my heart I never knew existed,
I also found that I had never in my life felt so unworthy of showing myself love.
I'm not talking about loving myself…I'm talking about proving it.
By taking care of myself.
By taking me-time without guilt.
By sometimes putting my needs first,
knowing full-well that only then can I meet the needs of those I love.
My break/quarter-life-crisis/whatever-you-want-to-call-it…
Well, it had a few objectives, and overcoming this sense of "unworthy for self-love" was one of them.
I'm not there yet. Not even close actually.
But I'm walking down the right path (in my Dr. Martens).
Any tips on getting there would be much appreciated.
P.S. This book has been helping me get there–like woah, it's awesome.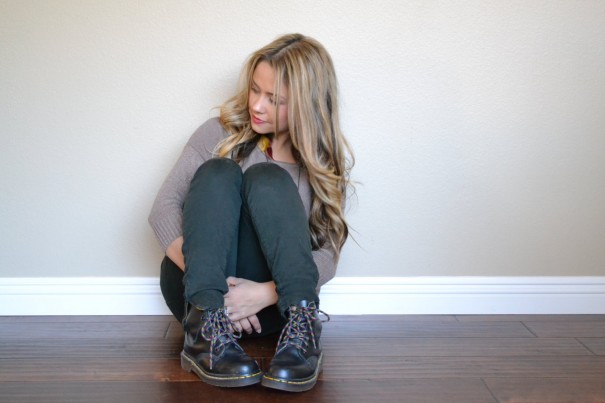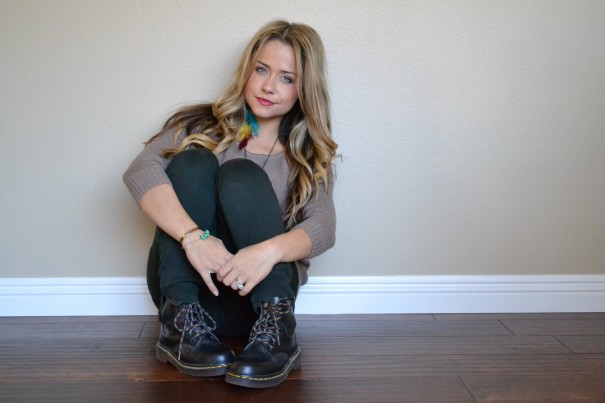 Shirt: Soho, Pants: F21, Earring: F21, Bracelets: c/o Threads, Necklace: A Beautiful Mess