Sweet Blessings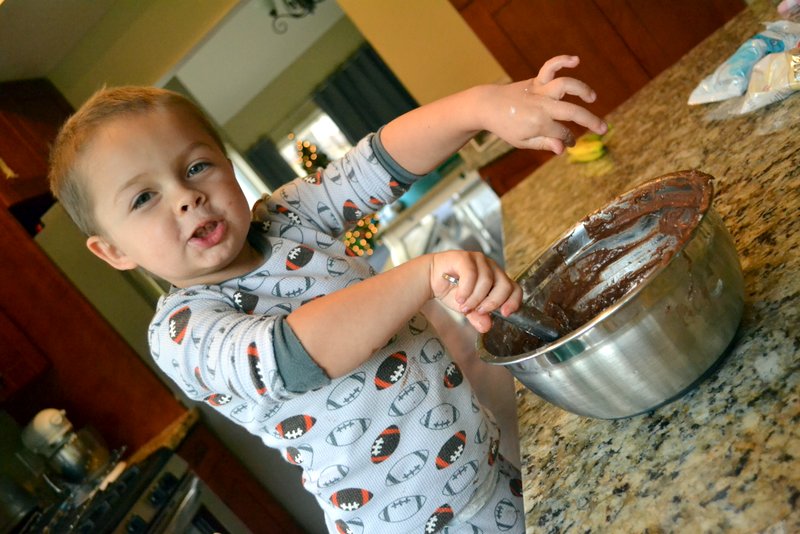 Some days are the baking cookies kind of days.
Those days where the chaos and ugliness of the outside world can feel like a heavy weight on our hearts.
Those days where we can all use a little more hope.
And a dash more faith,
and a pinch of relief.
It's on these days that sometimes we just need to STOP…
and indulge in a mindless, simple task.
Because the smell of chocolate, butter and flour rising in the oven serve as reminders to our souls that there is still good in the world.  And a tall glass of milk and warm goey cookies remind our children that home will always be a safe place, a shelter from evil and cruelty in a world that often disappoints us.
I trust that we all spent our weekends in a similar fashion.
Holding the ones we love a bit closer.
Lingering a bit longer with our kisses.
Letting them eat cake for breakfast.
Bringing them in bed with us to cuddle.
Tucking them in with extra stories and back scratching.
Watching them breath.
Having more patience.
And giving thanks for our blessings.
Because that's what our children are.
They are blessings.
Each and every one of them.
Every inch of my being aches for the Mommy's and Daddy's who had their sweet little blessings taken from them last week. I wish I were strong enough to write about it more, but the truth is I'm not. A part of me wants to pretend it didn't happen. To wipe the knowledge of last Friday's events from my head. But that wouldn't be fair. That would be selfish. Because each of those sweet souls deserves to be remembered. Even if remembering hurts.