So, about my break…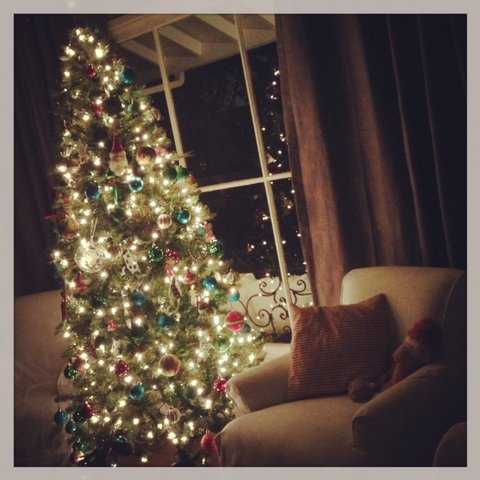 I moved a lot as a kid.
Sometimes just to a new house around the corner.
And sometimes to a new house in an entirely different town.
My Mom was a realtor and an avid house lover.
So we were always changing scenery as she discovered new homes that would be a fit for our family.
These frequent moves were rarely stressful or sad.
In my family, moving was an adventure.
An opportunity to explore a new frontier.
To create new memories.
We enjoyed moving.
Redecorating.
Starting over.
Flash forward nearly 20 years, Ben and I are 6 years into our marriage and we have already moved 5 times—each time to accommodate the needs of our growing family and his business.
Needless to say, moving as an adult…as a mom…
Well, it hasn't been quite as fun.
Or stress free.
Which is why after our last move, a little over a year ago, we decided we were staying put for a while. That was the plan.
But you know what happens when you try to make a plan…
Like when you try to make a plan to take a nice relaxing break from blogging, and instead, your little bit of time off intended for rest and rejuvenation actually ends up being more of a time full of adventure, chaos and new frontiers.
All beautiful, exciting, heart-filled adventures…however, none of which were part of our plan.
So yes, you guessed it, I spent my time off moving to another home.
But this time it's different.
Because this time…this precious, sweet little house is ours.
Like really ours.
To keep.
To nail holes in the walls and put hand prints in the cement.
To start a growth chart on the inside of the pantry door and build a tree house in the backyard.
To mow the lawn on the weekends and play catch in the cul-de-sac.
And for a gal who thought she enjoyed the excitement of moving to new places…
Well, now she's settled down.
And she is quite pleased with the peace it has brought to her soul.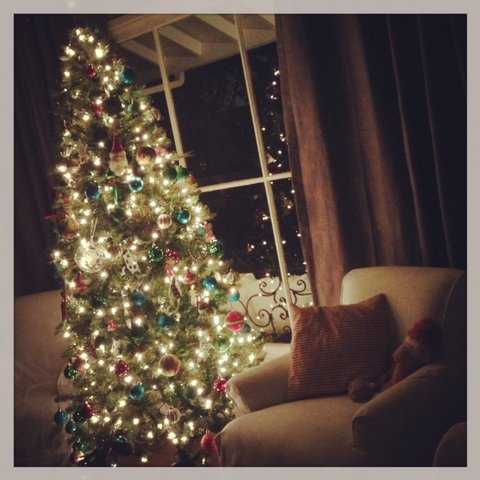 Before we unpacked,
before pictures were hung,
before our furniture had even arrived,
and before we had spent a single night in our beds…
Before anything…we set up our Christmas tree.
And then enjoyed our first family meal picnic style, sitting cross-legged on the family room floor.
I took a mental picture of that moment.
And I'm saving it for that day in the very distant future, when my bones ache and I'm wearing pajama-jeans and I'm holding hands with Ben as we watch reruns of Friends…and I look over at him and with a crackly voice I say "remember when…yep, those were the good ol' days".
Gosh, I suppose this means we're growing up.
Bittersweet.