Halloween Recap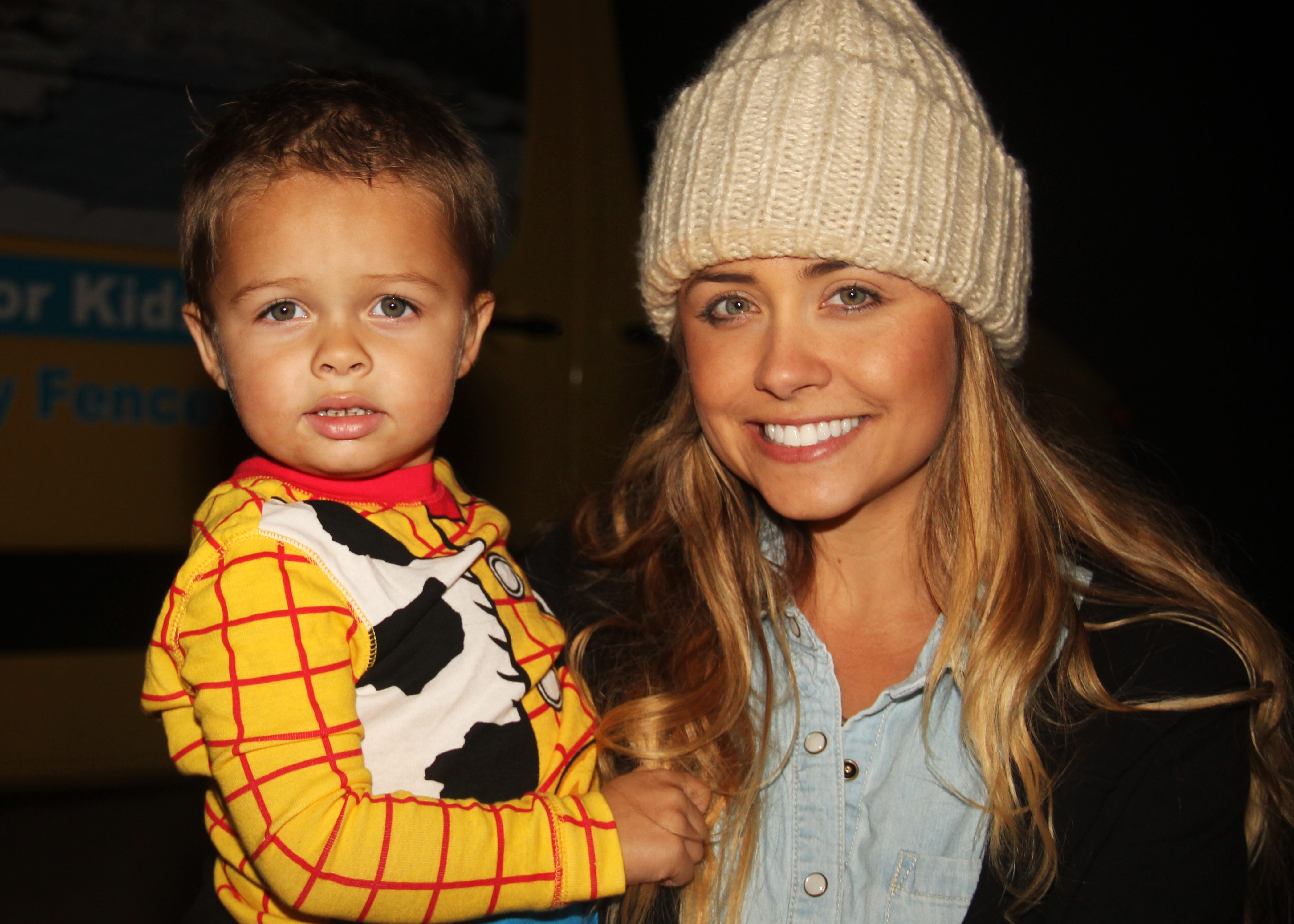 Sometimes it's hard to stay positive when you have visions of how certain milestone experiences should play out with your children,
and instead the result is a disaster.
Remember Disneyland?
Yeah, well Halloween pretty much ended up the same way.
I couldn't get Wesley into a single costume no matter how hard I tried (and he even had three options to chose from).
Eventually I compromised with what I believe was a genius solution.
Woody pajamas with cowboy boots.
He was petrified of the dark.
And the scary costumes.
And asking strangers for candy.
Even now, nearly a week later and my biceps are still sore from having to carrying him through the entire trick-or-treating process.
Except of course, when he decided to pose ever so adorably for these photos with his BFF…
Once again, don't let these photos give you the impression that things went smoothly…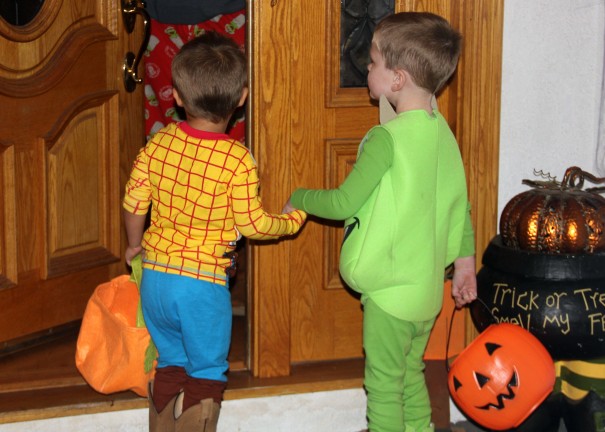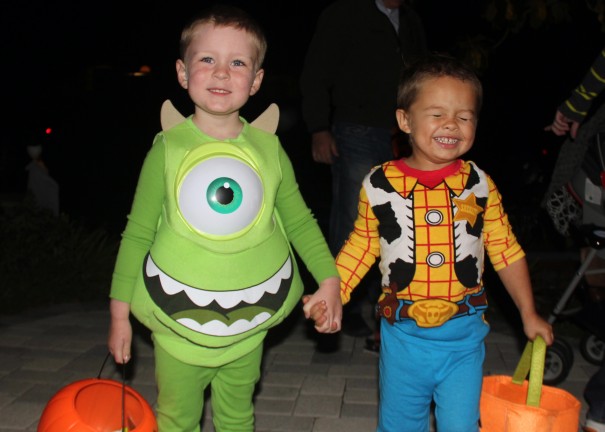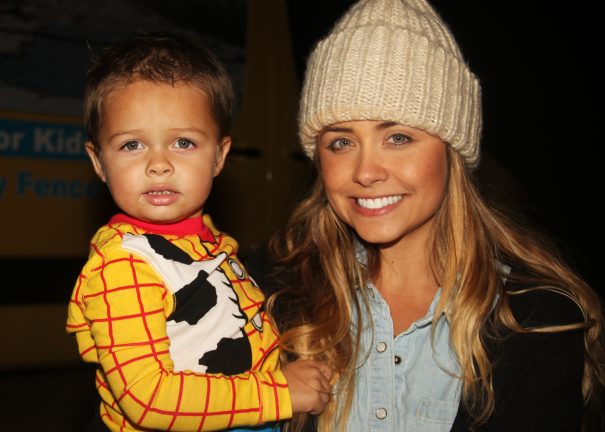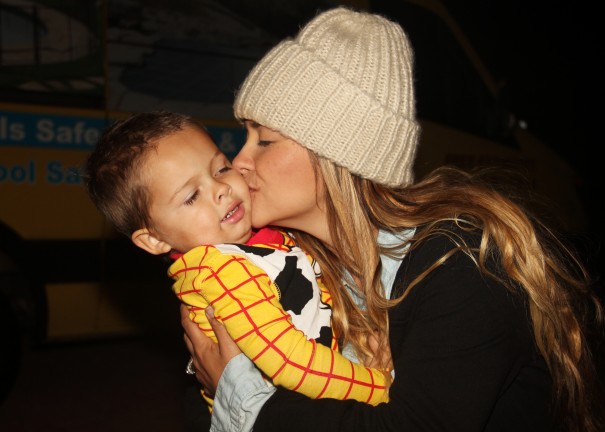 On the way home from trick or treating I did my best to find the silver lining, but it just wasn't happening.
Because sometimes in life, experiences that are supposed to be fun…just aren't.
And I suppose that the silver lining is that you get through them anyway.
You get stronger. More resilient.
And then, when one of your child's life milestones DOES go the way you imagined it in your head…
Well, when that happens…you can sure bet you appreciate that moment infinitely more.
Dear Wesley Baby,
Momma really really really loves you.
I love your energy. I love your sweet smile.
I love your belly laugh and your sense of humor.
I love that you hug me with every ounce of strength you have.
And I especially love that you now tell me "i love you", completely unprompted. 
You are teaching me every day to be a better version of myself.
To be kinder. To have more patience. To learn from my mistakes.
You have been my favorite of life's challenges, and you will always be my pride and joy.
Here's to the hope of a better Halloween next year.
xoxo,
Momma