Pictures Don't Tell the Whole Story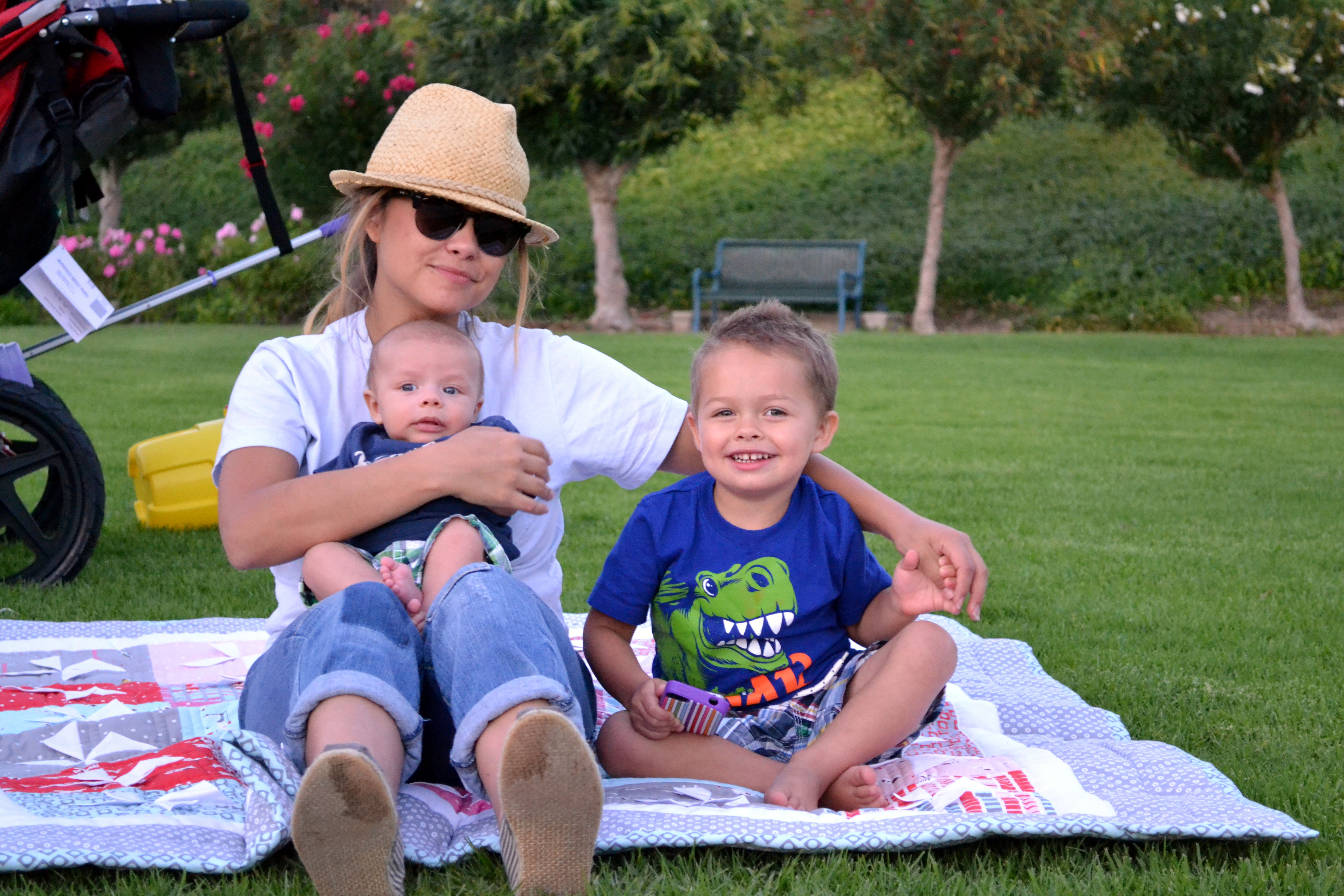 It's easy to follow a blog,
get caught up in the endless pictures,
and then start to feel bad.
Pictures of a perfectly clean home.
Of delicious, home cooked meals making their way to the family dinner table every night.
Of Mom's dressed up in adorable colored skinny jeans with a J.Crew statement necklace and…gasp…high heels.
Of smiling, happy children playing together and crafting in an organized playroom.
Of families on afternoon strolls with picnics in the park and adorably clothed, smiling children.
Yep, all too often these are the pictures we swoon over on all the blogs we love to read so much. And there's nothing wrong with us posting these pictures. Obviously, in a batch of 100 photos, we're going to choose to post the best ones.
The problem becomes when we, as the reader, look at these photos and imagine in our minds that these pictures represent the whole story…when we convince ourselves that the life they lead is perfect, and our seems so flawed and broken in comparison.  Why can't my house be as clean? Why aren't my kids as happy?  Why don't I ever have time to shower and do my hair?
And while I realize that deep down you know the reality,
I'm here, as a fellow blogger, to remind you again that:
PICTURES DON'T TELL THE WHOLE STORY.
Take these pictures of our "peaceful" family stroll to the lake at sunset, for example.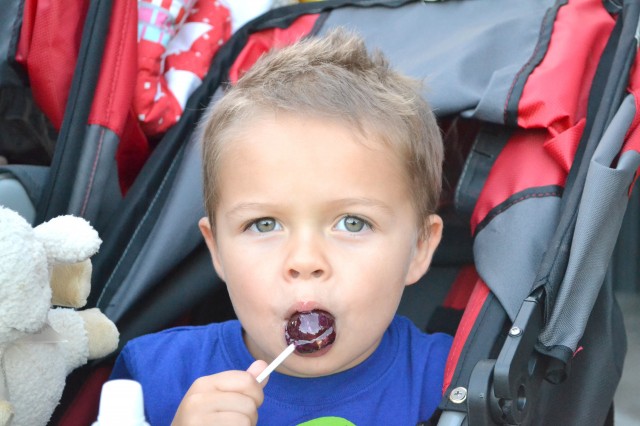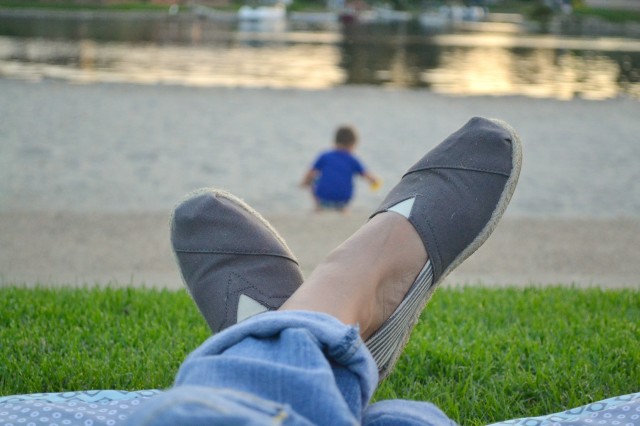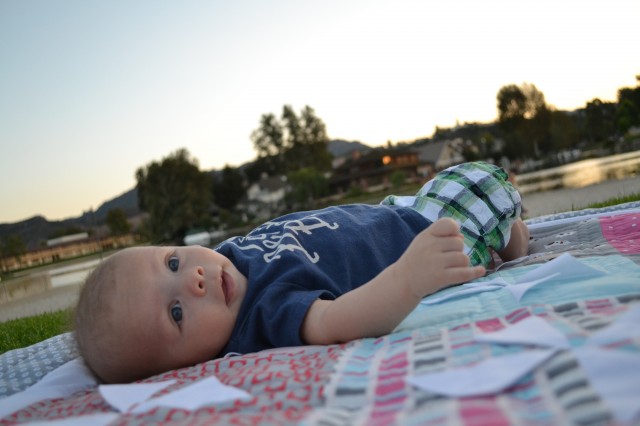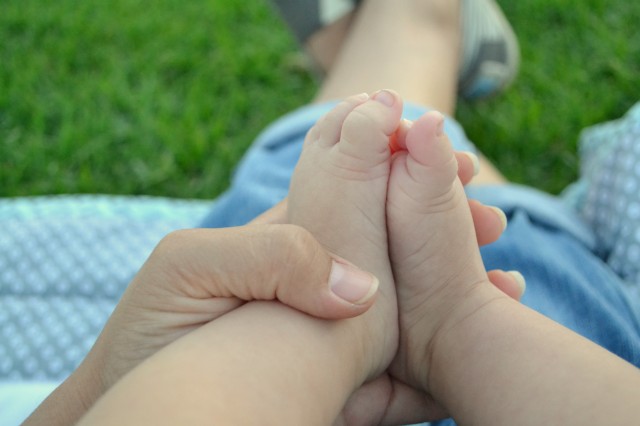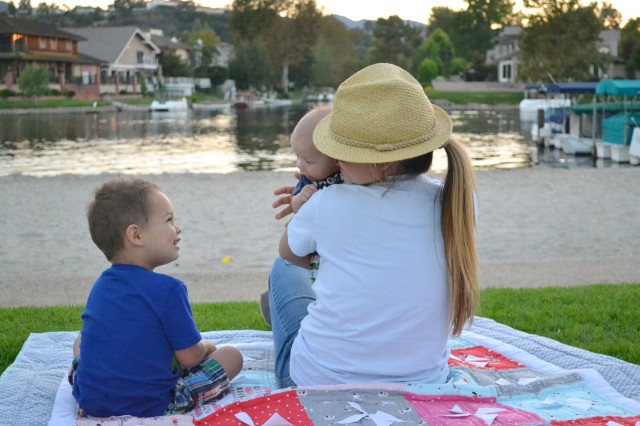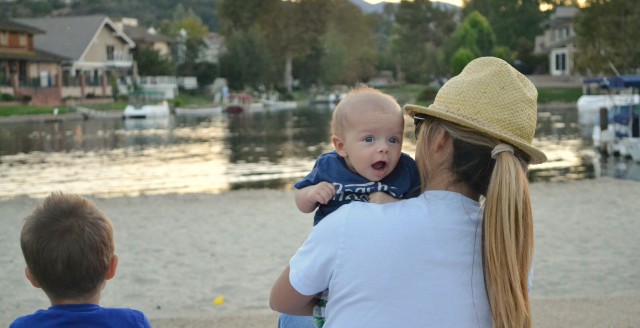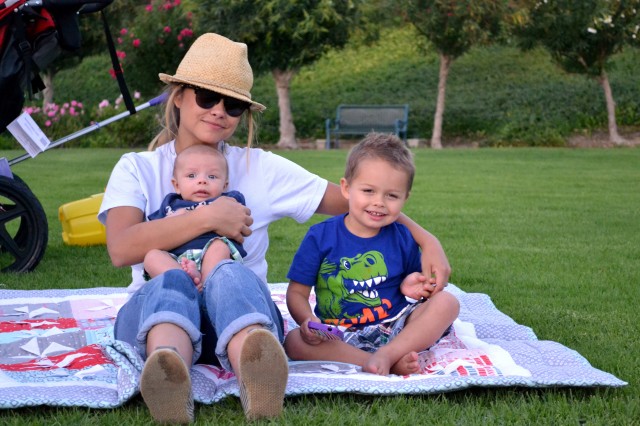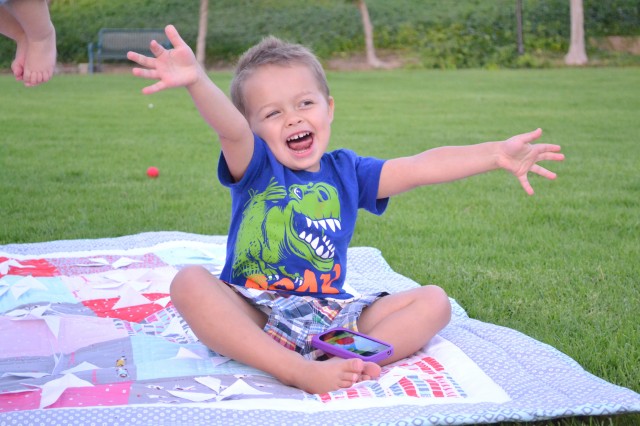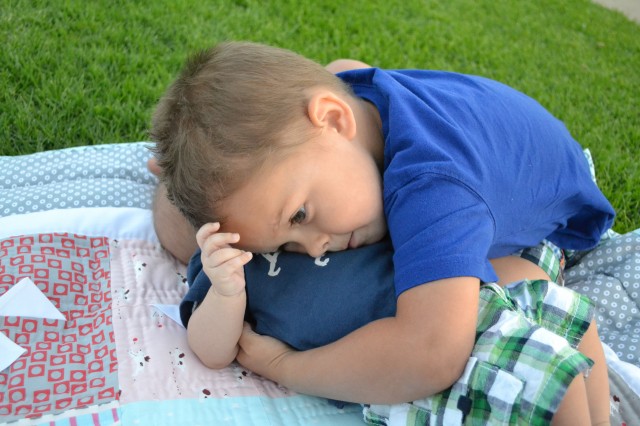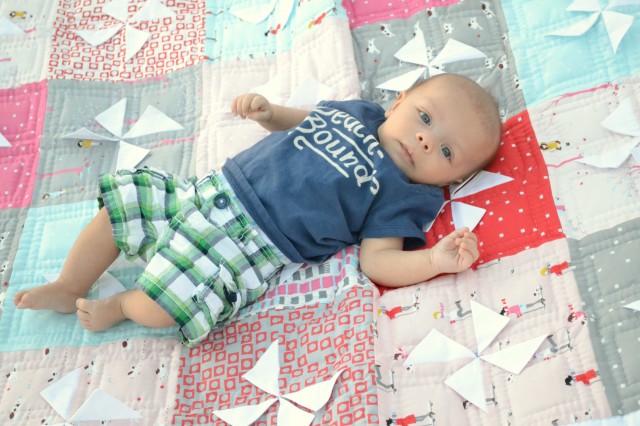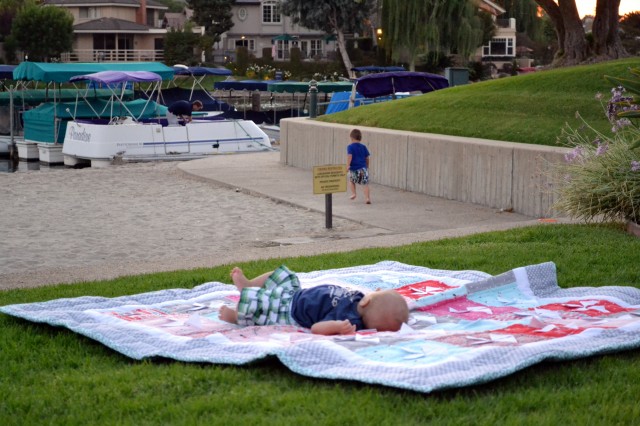 You're kinda wishing you had joined us, aren't you.
Don't be fooled. 
Perception:
Cute and casual family takes stroll to the lake.
Mom lounges on an adorable handmade quilt
while older son entertains himself in the sandbox,
and newborn baby coos with delight.
Dad is seen hanging out on the family boat in the background.
Brothers embrace lovingly.
There is even a bit of skipping down the path as the sun sets in the distance.
Reality:
Family walks slowly and attempts to balance nearly 30 pounds of baby and kid gear on top of their mondo double stroller. Stroller nearly tips on more than one occasion.
Sand toys, diapers, drinks, snacks, blanket, soccer ball, shovel, etc.
Cleaning supplies (including a Swiffer) are also being lugged,
as Dad has grand intentions of scrubbing down the boat while Mom wrangles the kiddos.
Mom and Dad sweating upon arrival at the lake.
Toddler goes to play in the sand,
and ends up filling a bucket with what appears to be duck poop instead.
Drinks are spilled.
Bugs are eating kids alive.
Baby is not so sure about this whole laying-on-a-picnic-blanket idea.
Meanwhile, after 2 minutes, toddler decides he is bored in the sand,
and would rather spend his time "loving" baby brother.
Mom spends 15 minutes shielding and protecting baby brother
from being smothered by toddler who has duck poo on his hands.
Meanwhile, husband is mopping the bottom of the boat off in the distance,
oblivious to the chaos that is taking place.
Toddler kicks and screams when we tell him its time to go home.
Sun sets and Mom misses it.
Not at any point during this adventurous
lakeside visit did Mom sit on the quilt for more than 30 seconds.
And let's not even talk about how this mom hasn't washed her hair in 3 days (going on 4).
The end.
As I said, photos don't tell the whole story.
But there is some truth that I feel these photos do capture.
Despite the chaos and the sweatiness,
they capture love and effort.
These pictures are my proof, that even though Ben and I know it can be hard,
and sometimes we wonder why bother,
we still make the effort to create these memories.
We've learned to accept the fact that these little adventures won't usually turn out the way we imagine them in our minds.
There won't be frolicking, and relaxing, and peaceful interactions.
It won't be the way we see it in movies or on the cover of magazines.
But we do them anyway.
We have these adventures anyway.
Because we love making memories.
And we love our kids even more.
And even if all I remember about this sunset
was being repulsed by duck poop and
exhausted from lugging sand toys,
I know my boys will remember more.
They'll remember parents who gave them adventures.
Parents who lugged sand toys so they could build castles.
Parents who made the effort,
even when they were tired…
and would have probably preferred to watch the sunset in peace…
or perhaps would have preferred to be watching an episode of Shark Tank
from the comfort of their own smushy couch while cuddling.
Just saying.