Small Wonders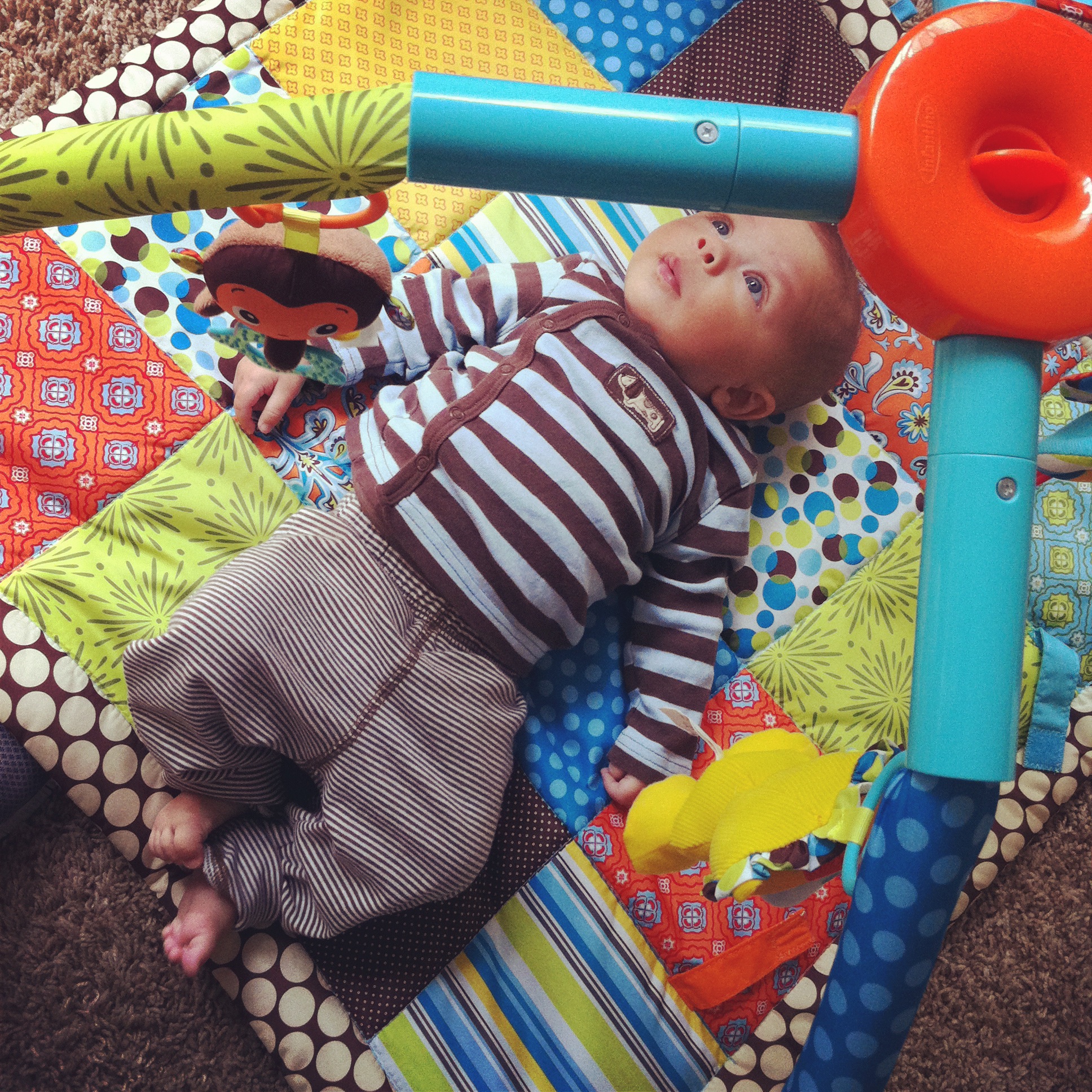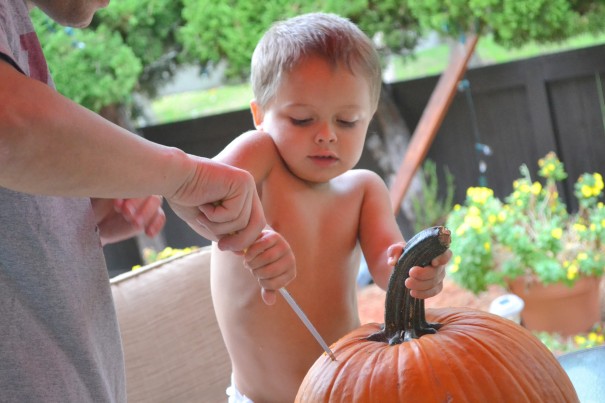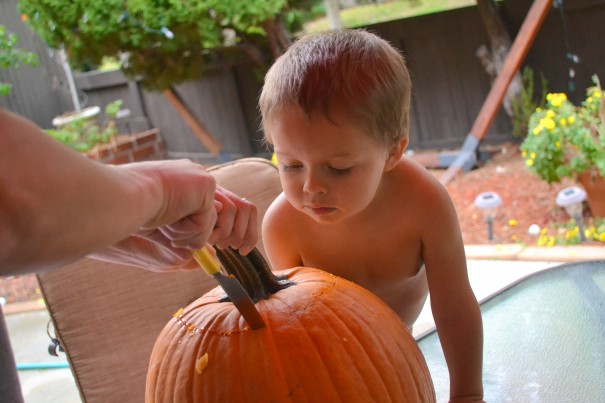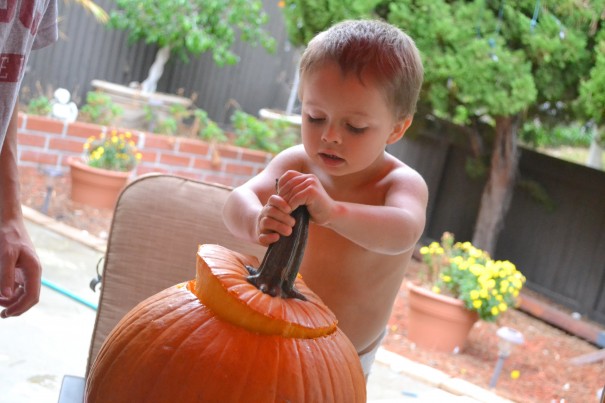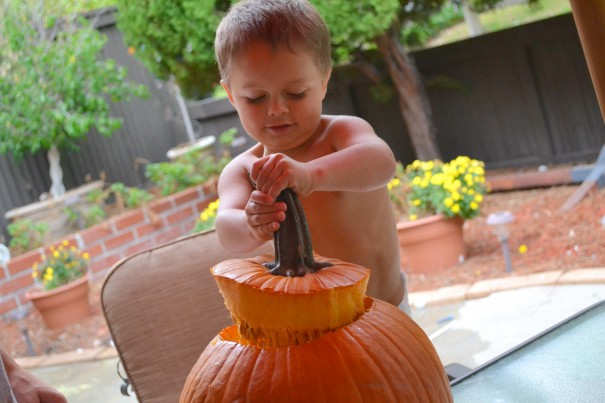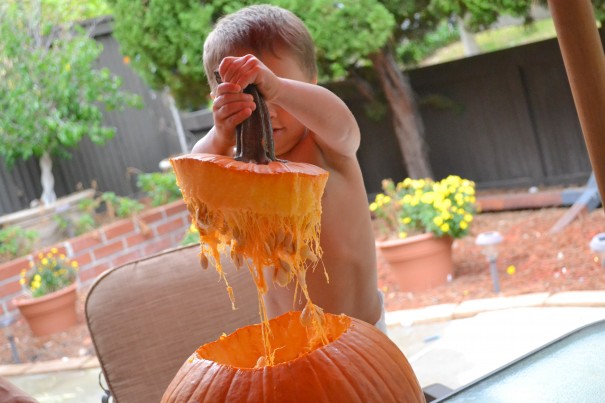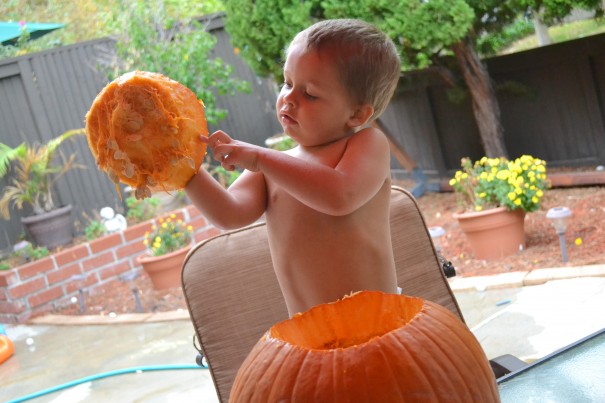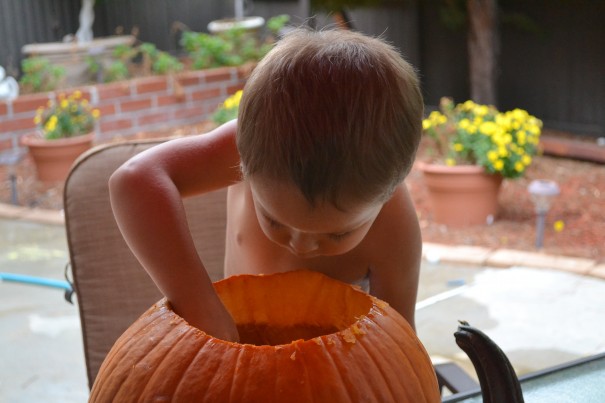 You grow up and you forget.
The wonder. The joy. The awe.
Found in the simplest moments.
Like cutting open a giant pumpkin and exploring the slimy insides.
Then you have kids, and you're given the beautiful gift of reliving these priceless moments through the wonder in their eyes.
And I can honestly tell you…that it's even better the second time around.
It's even better witnessing their joy,
watching them squeeze their fingers in the mud for the very first time,
being there when they take their first bite of birthday cake,
and holding your arms out when they take that first plunge into the pool without floaties.
Because you've forgotten, and they're reminding you every day.
This morning I spent an hour nose to nose with my precious baby Sawyer.
My baby who now giggles, and smiles and recognizes the sound of his Momma's voice.
We sat there, in the silence, breathing each other in.
Intertwining our fingers, giving slobbery kisses, relishing the quiet.
My heart literally aches with love when he gives that smile I know is reserved only for me.
Even at such a young age, his eyes tell me how special I am to him.
And the wonder I see reflecting back at me,
reminds me of my purpose,
reminds me to be better.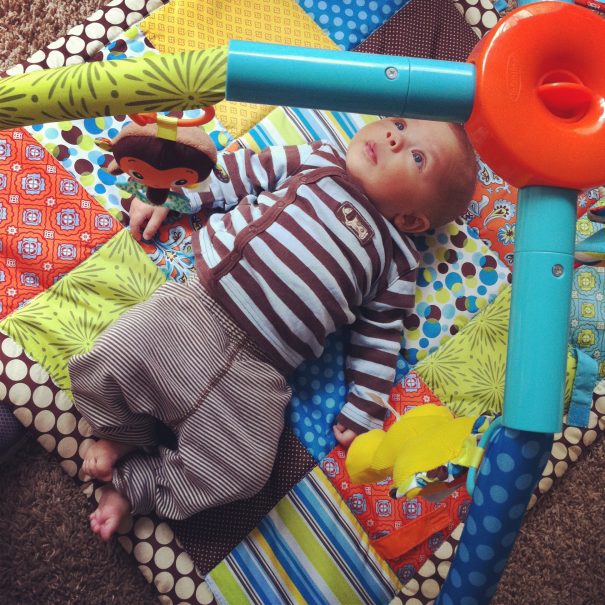 It was one of those days…
The kind filled with tender moments.
Moments of gratitude to the point of tears.
It began when I read this, and then it only escalated from there.
One of those days where your heart is a bit softer,
your voice a bit quieter, and your soul opens up.
Making you extra vulnerable.
Today I was vulnerable.
Today I loved with every ounce of my heart.
And something being a parent has taught me…
is that loving with your whole heart hurts.
Because it means you have more to care about,
more to worry about,
more to protect,
and ultimately…more to lose.
It's a battle I fight every day.
The one where I work to banish fear from my mind.
The one where I work to appreciate the moment,
rather than focus on how quickly it's passing me by.
Ben came home from work, and his words captured the stirring in my soul perfectly.
He took one look at Sawyer, smiling and cooing in his tiny bath tub in the sink, and he said:
Gosh, I miss this already and it's happening right now.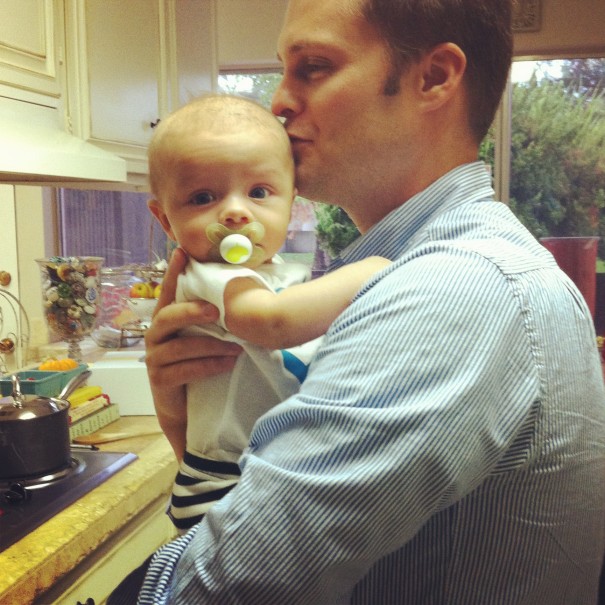 Sometimes our emotions and feelings are difficult to harness when we become a parent.  That's what happens when you love someone so much it hurts.  They consume your thoughts.  Their dreams become your dreams. And you begin striving to live your life in such a way that you hope will make them proud.
Today when I looked into Sawyers eyes,
during the hour when my time belonged only to him…
I looked at him and I thought about the kind of Mom I want to be—for him and for Wesley.
Because, lets face it, I've only had this position for 3 years and the job description is changing daily. I'm still becoming who they need me to be, and chances are, I'll never completely get there.
But this I know for sure…
I know I want to be the kind of Mom who:
Loves completely,
speaks kindly,
say's sorry
and gives without expecting in return.
I know I'll make mistakes.
Every day.
Day one of becoming a Mom, and my expectations of perfection went flying out the window.
Now on day 1,202, I'm just hoping to be good enough.
I'm just hoping to be the kind of Mom that enters their hearts and takes up permanent residence of even some small corner long after they've left home to start a family of their own. I want them to love with their whole hearts, to give without expectation, to transform their weaknesses into strengths and ultimately…I want their kindness to be my legacy.