Pumpkin Pancake Cupcakes Recipe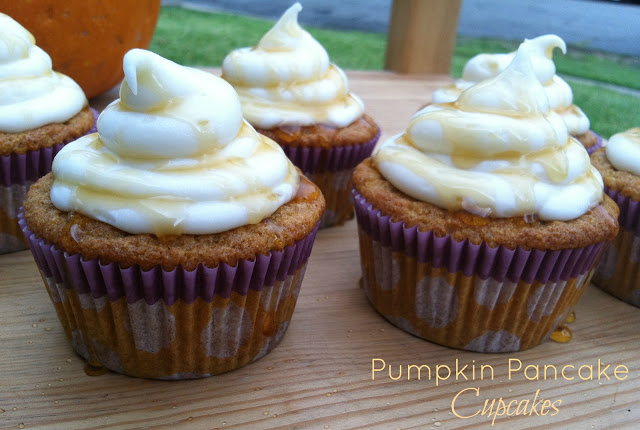 Hi LMM friends! I'm really excited to share with you all a fun and festive recipe with a twist! It started with the brilliant idea of combining some of my favorite things — pancakes and cupcakes. Also, I had zero flour left in my house and wanted to make cupcakes for a family dinner that night. Thus, the pancake cupcake was born. Basically you sub the flour with pancake mix and add a few other surprises. My favorite pancake mix is from here (I buy it in bulk), however you can use whatever you have on hand. The taste is subtle, but so worth a try! These are really easy to whip up for any occasion and the kids will L.O.V.E. them! I hope you enjoy them as much as we do!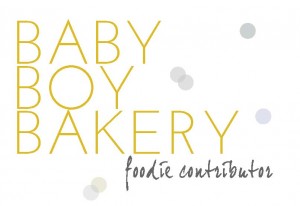 What You'll Need
Cupcakes
`2 cups of pancake mix
`1 1/2 cup sugar
`3 tsp baking powder
`1 tsp pumpkin spice (cinnamon will work)
`3 large eggs
`1 tsp vanilla
`1/2 cup buttermilk
`1/2 cup pumpkin puree
`1/4 cup melted butter
Frosting
`1 package of cream cheese
`4-5 cups powdered sugar
`1 tsp vanilla
`splash of whipping cream
`maple syrup for drizzle
Directions
Cupcakes
`Start by pre-heating your oven. Set it for 350 degrees.
`Mix your dry ingredients; pancake mix, sugar, baking powder, pumpkin spice.
`In a separate bowl mix the wet ingredients; eggs, pumpkin puree, vanilla, buttermilk, melted butter.
`With whatever mixer you have, mix the wet and dry ingredients until well incorporated.
`Now, just scoop about 1/4 cup of the mix into cupcake lined pans. (I use an ice scream scoop so each cupcake is the same size)
`Bake the cupcakes for about 15-20 minutes. This time varies as we all have different ovens. Use a toothpick to test the center. if you stick the toothpick in the center and it comes out clean, the cupcakes are done. Let them cool completely before frosting them.
Frosting
`I like to whip the cream cheese until smooth and silky. (Make sure the cream cheese is at room temp)
`Then add the vanilla. Continue whipping as you slowly add the powdered sugar.
`Once the sugar is in, add the whipping cream. **If the icing is really thick and chunky add more whipping cream and whip until smooth and semi-thick. If the icing is really runny add more powdered sugar until smooth and semi-thick.
`Once you frost the cupcakes, drizzle with maple syrup!
—
For a fun Halloween party treat try these 'Mummy Cupcakes'. Just frost a full circle of icing, then with a smaller tip drape lines across to look like a mummy face. Color the left over icing black and frost dots for eyes. They will turn out super cute and festive. Not to mention, they are way simple which is what we all need around this time of year! Simple ways to jazz up the impending holidays!
Happy Halloween LMM friends!